Top Whitsunday Sailing Trips for Couples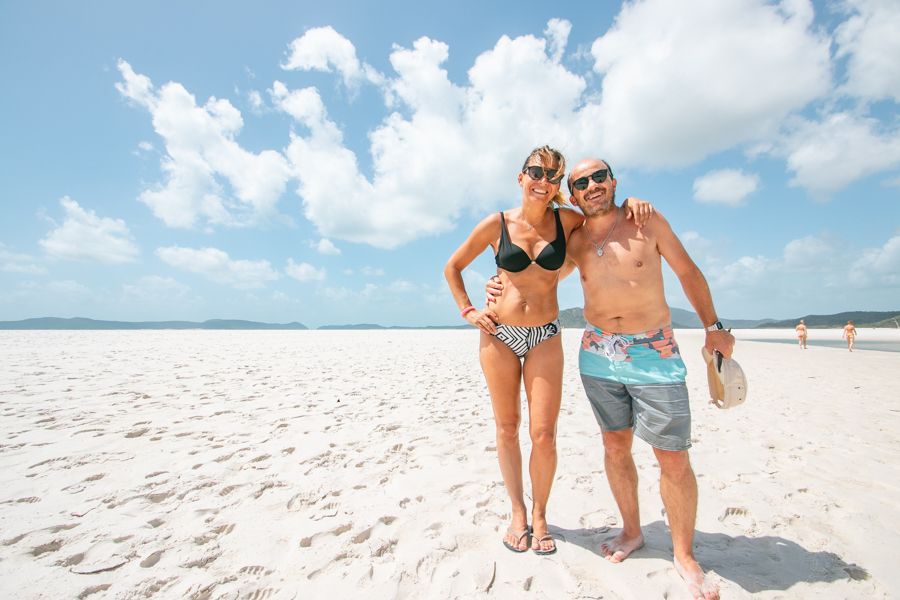 As one of the most romantic places in Australia, the Whitsundays are a perfect place for couples to escape. Featuring the renowned Heart Reef, Whitehaven Beach and many beautiful reefs, the Whitsundays are a popular holiday destination for couples and honeymooners from around the world. We've put together a list of our favourite romantic trips to help you plan your upcoming romantic holiday to ensure you get to enjoy your time here in the Whitsundays!
Get ready to spoil yourself and your loved one in this incredible destination as you join the sailing trip of a lifetime. Just to note, as most of these trips are sought after best-sellers, we suggest booking as soon as possible so you can get onto the boat of your dreams!
---

Whitsunday Getaway is a Whitsundays' couples catamaran that is stylish, includes queen cabins and has just 8 guests on board. It offers snorkelling, a visit to Whitehaven Beach and so much more. It's a great option for those who want a luxury cat that feels stable under sail and offers all the perks of a top sailing trip!
---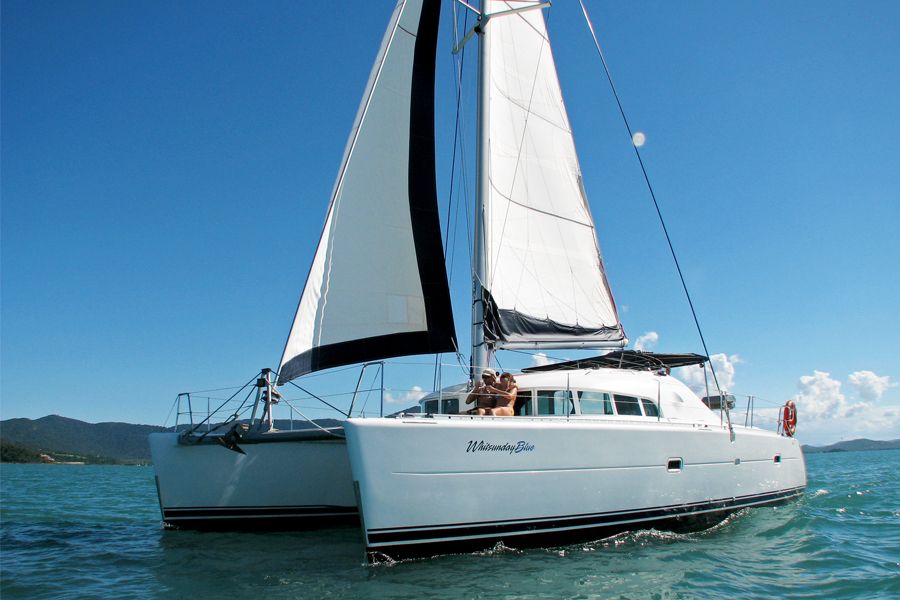 With just 4 couples and private ensuite cabins as well as stand-up paddleboards, this is the ideal catamaran for those who want a little extra during their Whitsunday sailing trip that's designed for couples! Whitsunday Blue offers both a 2 day, 2 night trip and a 3 day, 3 night trip and visits highlights such as Whitehaven Beach, Hill Inlet Lookout and the fringing reefs of the islands.
---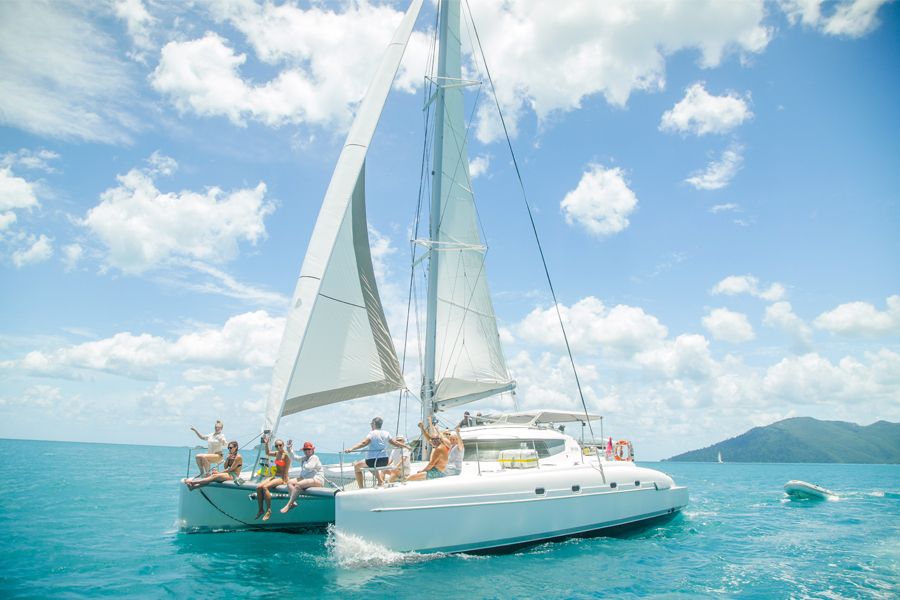 On Ice takes just 10 guests and features a sea scooter, clear canoe, paddleboards and quality snorkel equipment making this trip is a popular choice. It features both shared accommodation and private cabins, hosting a mix of guests. On Ice is known for her fun watersports toys and action-packed itinerary.
---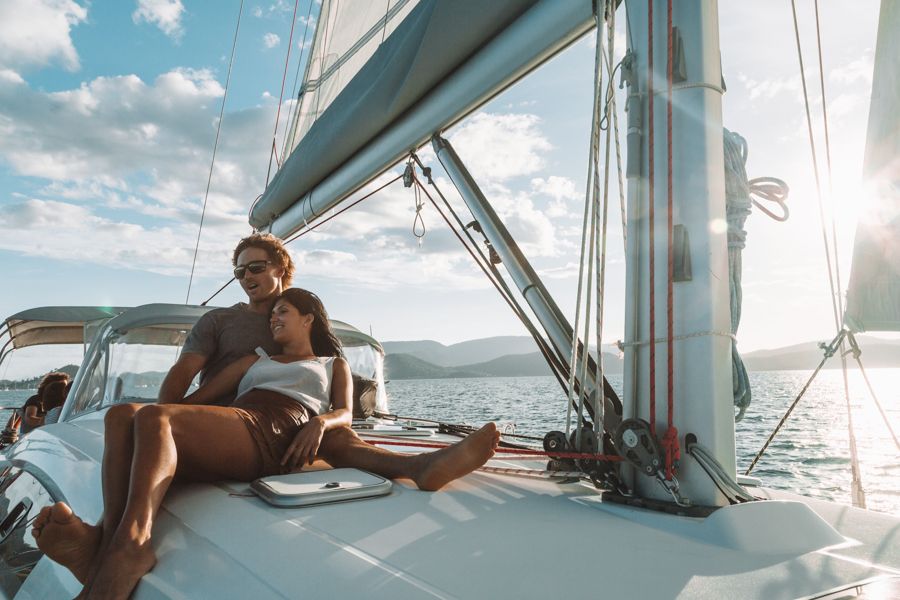 Blizzard features a sea scooter and private ensuite cabins and is an intimate sailing trip with only 10 guests onboard. Blizzard offers a longer trip than most, and is a great option if you want the true feel of a sailing boat combined with a blended guest list! With both private cabins and shared accommodation, you can look forward to meeting different types of travellers on this trip.
---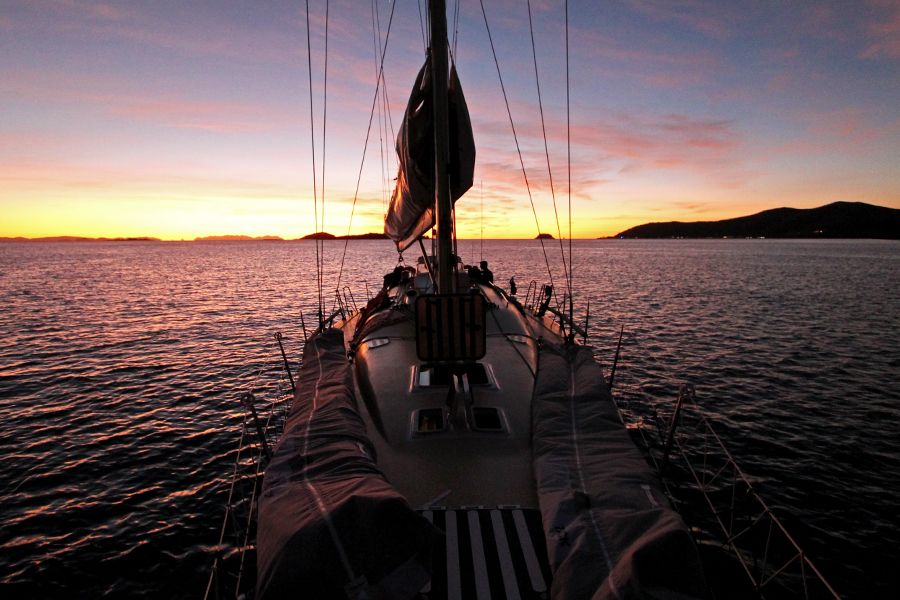 This vessel has a stylish, modern interior comfortable for just 14 passengers with private cabins and shared accommodation on board. You can look forward to the thrill of real sailing as Eureka raises its sails to make its way around the islands, visiting Whitehaven Beach, Hill Inlet Lookout and colourful coral reefs.
---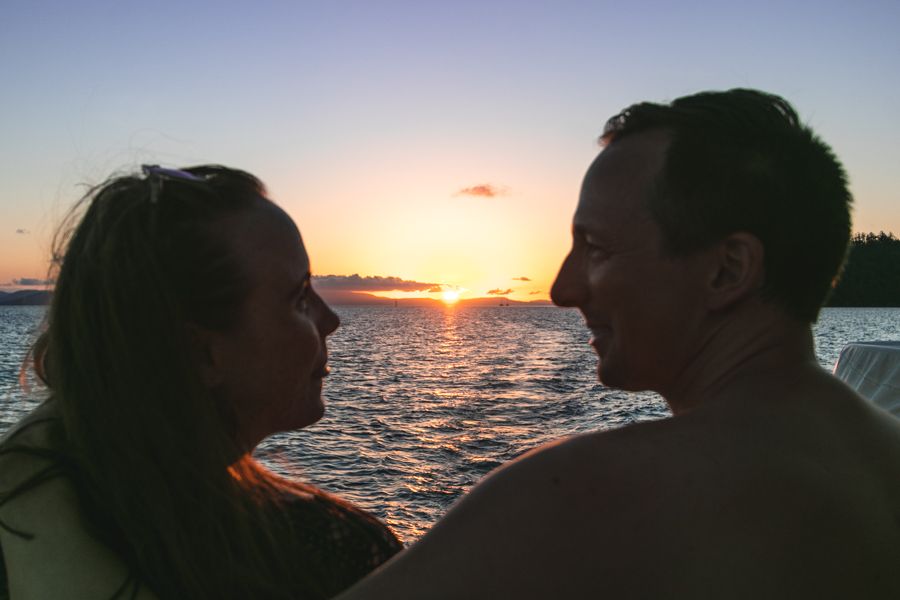 Whitsunday Adventurer is a great trip to relax and explore in the Whitsundays. This catamaran features a spa, clear kayaks and SUP boards onboard and has both shared and private accommodation. It's a great option for couples who want a varied guest list on board, giving you the chance to socialise while on your romantic getaway!
---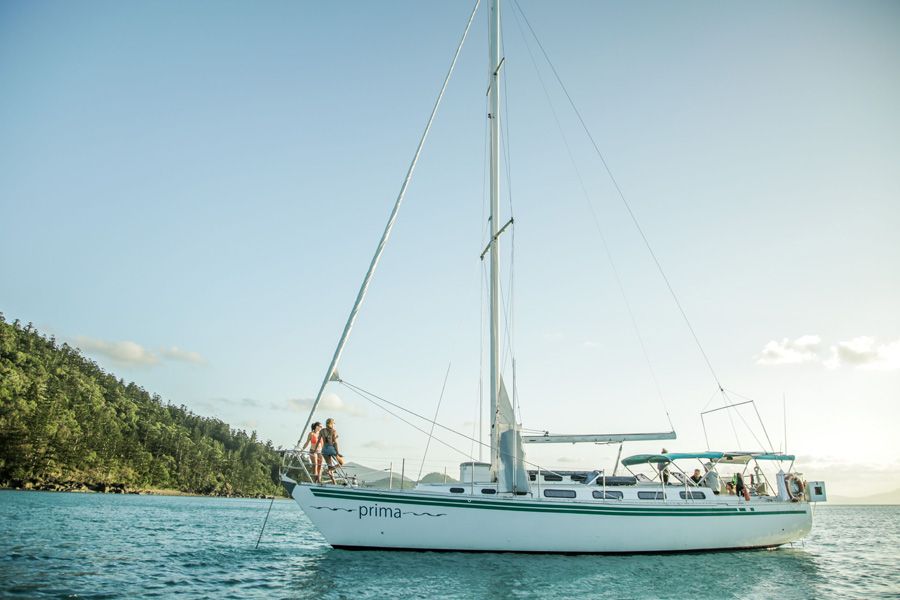 Prima is an intimate sailing trip with just 12 passengers onboard as well as private double ensuite cabins and shared accommodation. This is a perfect escape from the crowds out into the stunning Whitsunday Islands. Prima is a fun, yet relaxing vessel that offers an amazing sailing experience that's great for couples who want both privacy and the chance to meet new people.
---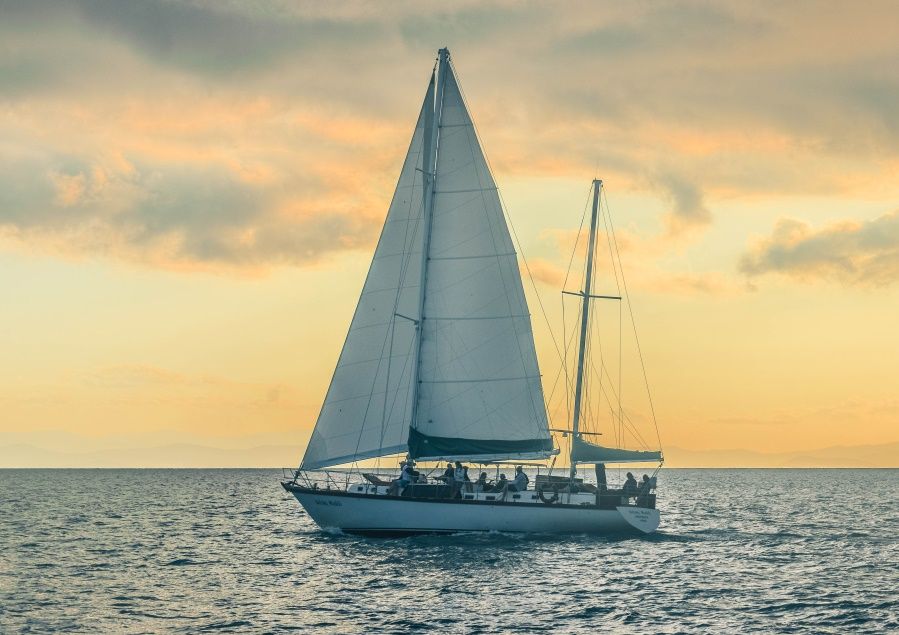 Escape the crowds with just 14 guests onboard, private cabins and genuine sailing experience on board the Aussie classic, Waltzing Matilda. You can look forward to visiting all the highlights the Whitsundays are known for including Whitehaven Beach and Hill Inlet Lookout. Your crew will also take your snorkelling and host an authentic Aussie BBQ right on board the boat!
---
Chat to one of our local travel experts for more information on choosing your perfect couples' escape!