Heart Reef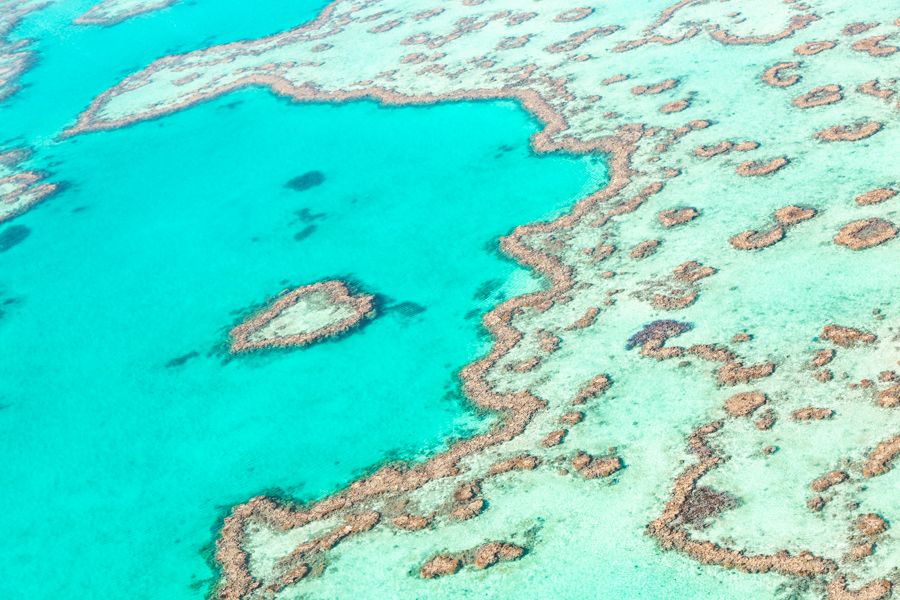 The Heart Reef is one of the most beautiful, iconic and unique reefs in the entirety of the world. It is one of the most sought after destinations in the Whitsundays, best viewed from the air and is certainly one of the most stunning reefs in the area! There are several tours that make their way over the Heart Reef, allowing you to see it in all its beauty. You can see this iconic location in an aerial tour by airplane, seaplane, or helicopter, either on its own or by combining it with other great Whitsundays' tours that allow you to do it all during your time in the Whitsundays.
The most unique coral formation in Australia
While today it is one of the most famous destinations in Australia, the Heart Reef was not actually discovered until 1975. A local pilot was flying overhead when they spotted the amazing coral formation that we know today as Heart Reef, and it soon became a favourite destination of aerial tours in the area.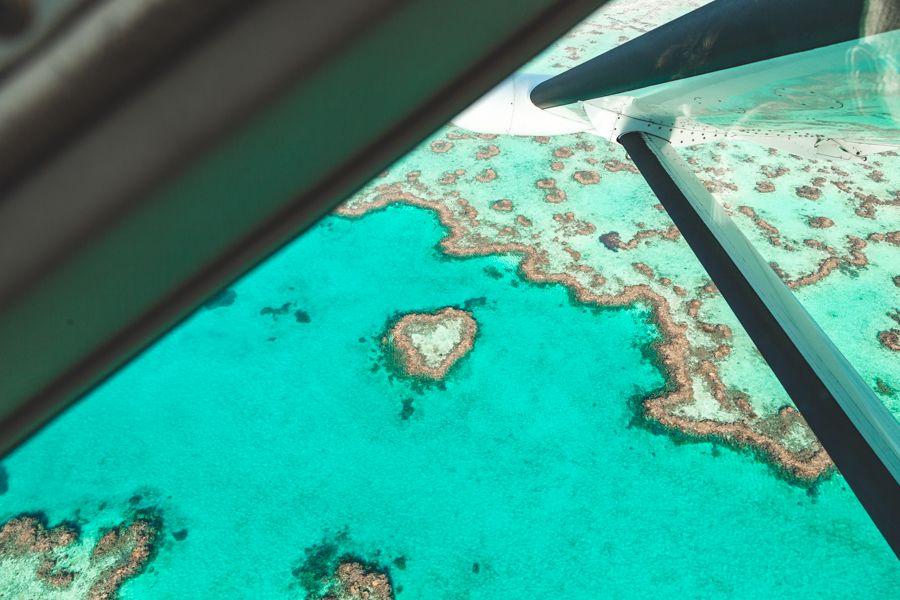 Iconic Location
Today, it is an iconic symbol of the Whitsundays and Great Barrier Reef and can often be seen on postcards and advertisements promoting the area. It is common for many amateur photographers to be pleasantly surprised that their own photos may look just like the professional brochures! All the tours allow for an amazing view of the Heart Reef, with every passenger getting a window seat, where they can see the reef in all its glory and grab some amazing photos.
Romantic Hot Spot
Due to its romantic pull, the Heart Reef is a sought after place for marriage proposals and declarations of love. If planning on making the ultimate romantic gesture, let your pilot know your plans and they should be able to help you with some extra flight time over the famous Heart Reef for a little extra romance!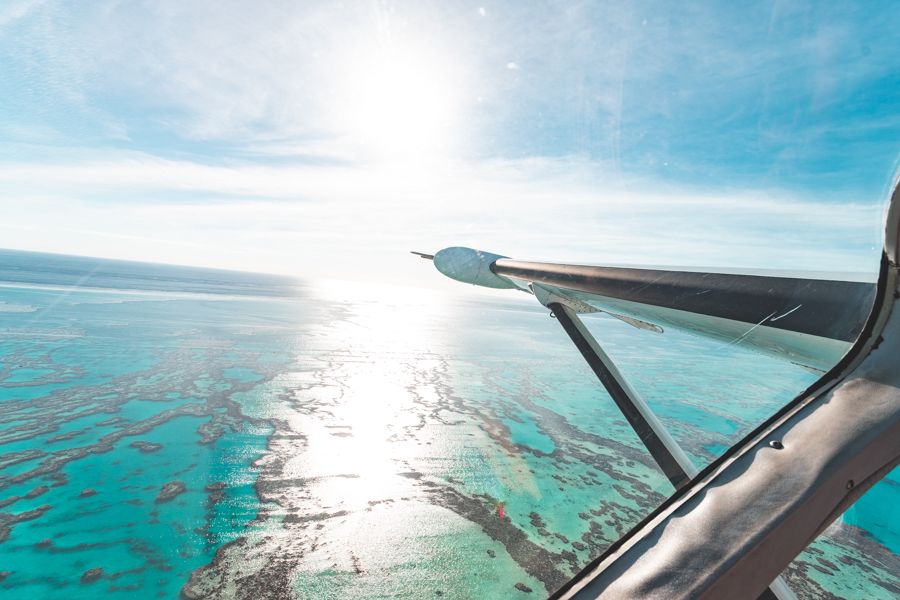 For more information on how to visit this Whitsunday's Icon, chat live to our friendly travel experts today!