Father's Day in the Whitsundays
Updated Thu 01 Sep 2022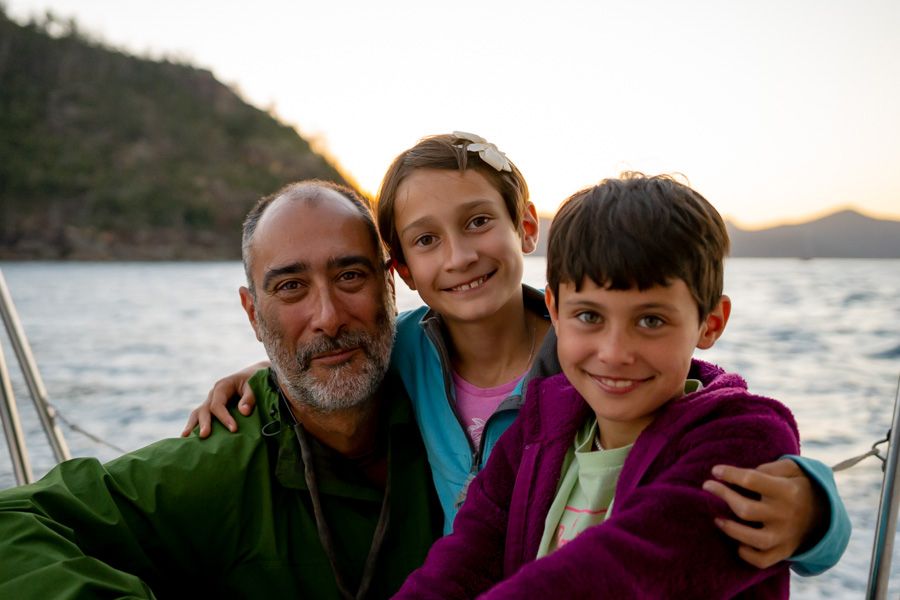 The Whitsunday Islands are undoubtedly a premier outdoorsman's playground, perfect for all types of holidaymaking families seeking some weekend island time! With so much to see and experience onshore and offshore, and a load of last-minute Whitsundays deals, you'll have endless ways to spoil your Dad this Father's Day. Whether a chilled-out day sailing amongst the islands or a pre-booked fishing adventure is in mind, we've got a list of helpful gift ideas ready!
Organise a truly memorable Father's Day this year, and check out our top Whitsundays gift ideas!
---
1. Whitsundays Fishing Charter
If the old man fancies himself a bit of a fisherman, he won't want to miss out on some of the best fishing in the country right here in the Whitsundays. For open-ocean fishing, the best stress-free way to enjoy yourself on the water is to book a tour. Our expert local fishing tour operators have decades of knowledge on the best spots during which tidal conditions and seasons, plus Dad can relax on the water and get down to landing some tail without the hidden added costs of fuel, bait and gear. We recommend Whitsunday Fishing Charters, who will take care of the lot so Dad can enjoy a relaxing day of R&R on the water!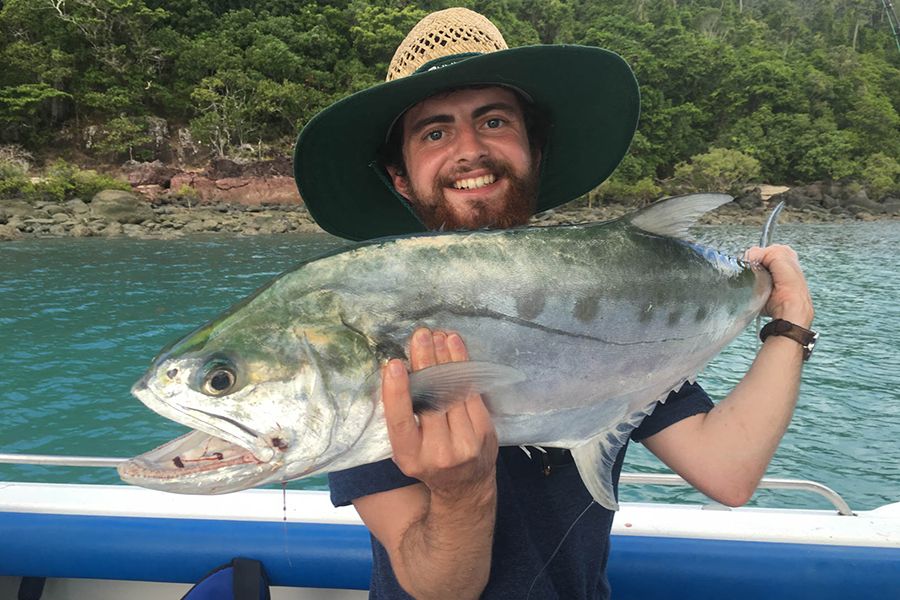 ---
2. Aerobatic Adventure Flights
For the adrenaline junkies, you could really put a feather in your pop's cap by surprising him with a flight in a 52-yak Russian warbird. Aerobatic stunts including barrel rolls and full inversions will be sure to stretch your Dad's face into a big smile on this mind-bending tour. Flights are customised to the comfort level of the passenger, who can choose to go as 'gentle or thrilling' as they wish, whilst taking in 360-degree views of the beautiful Whitsundays on CQ Adventure Flights' insane ride.
If seeing the sights from above at a more leisurely pace sounds like his cup of tea, our range of premium scenic flights are guaranteed to put a smile on every dial!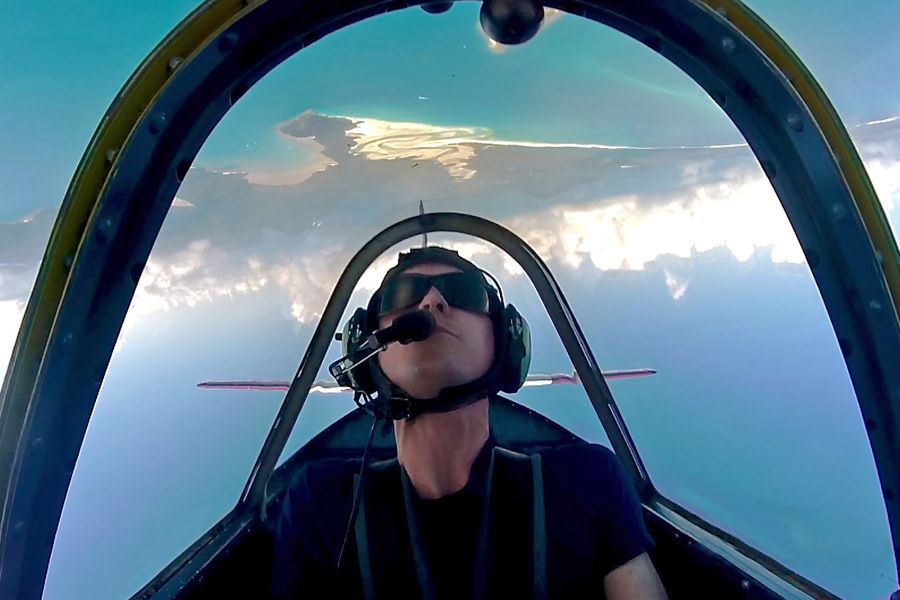 ---
3. Whitsundays Private Charter Experience
Time to get the whole family together and organise a Whitsundays private charter experience, laden with your very own custom itinerary and ample space to enjoy quality group and alone time! The perfect excuse for every Dad to put up his feet, crack open a cool beverage, and live the dream boating life!
Father's Day is a popular time of year for private charters, so we recommend booking well in advance. To find the ideal vessel for your day or overnight adventure in the Whitsunday Islands, be sure to live chat with our local team of experts!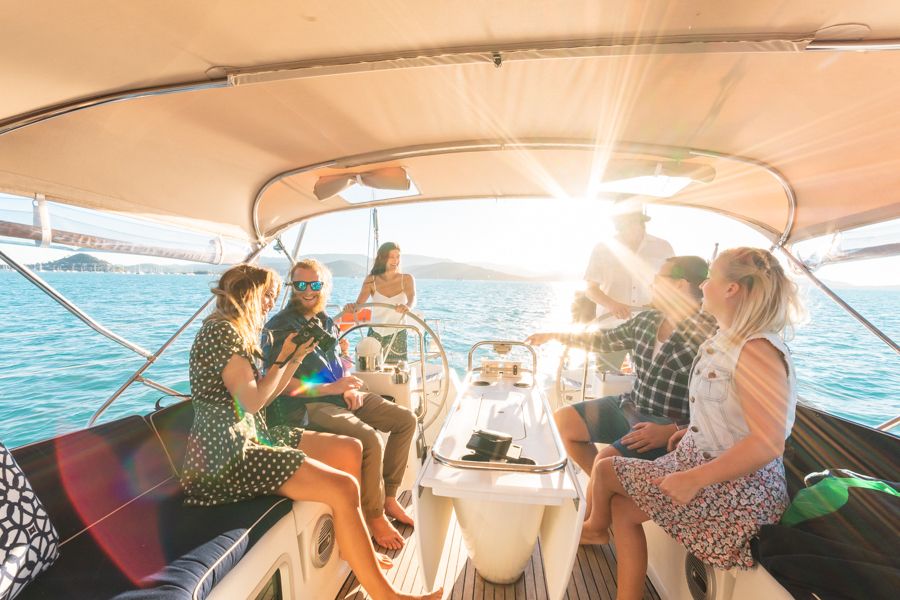 ---
4. Golf with a view!
There's no denying it, the majority of Dads out there are secret avid golfers, and no holiday is complete without a few swings at one of the many golf courses dotted amongst the Whitsundays! For those on the mainland, Proserpine Golf Club or the Whitsunday Green Driving Range are the spots to give a visit.
Our favourite golf course with the best complimentary views in town is the Hamilton Island Golf Club which is located on Dent Island, a short 10-minute ferry ride from the popular Hamilton Island. Be sure to check out our Hamilton Island overnight packages, or single-day CW: Hamilton Island Golf Experience offer - you can't go wrong with this one!
---
5. Lunch at the Pub
Airlie Beach's newly refurbished 'The Pub' has quickly become a favourite for the locals to grab a long lunch, enjoy a beverage, and take in the coastal ambience of the Airlie Beach CBD! If you're looking for a place to treat Dad this Sunday, or any other day, look no further. With a fantastic menu, casino, complimentary pickup shuttle, beachside location and regular live music acts, The Pub is convenient to get to and offers a slice of relaxed fun for everyone!
Who said planning an enjoyable Father's Day had to be difficult!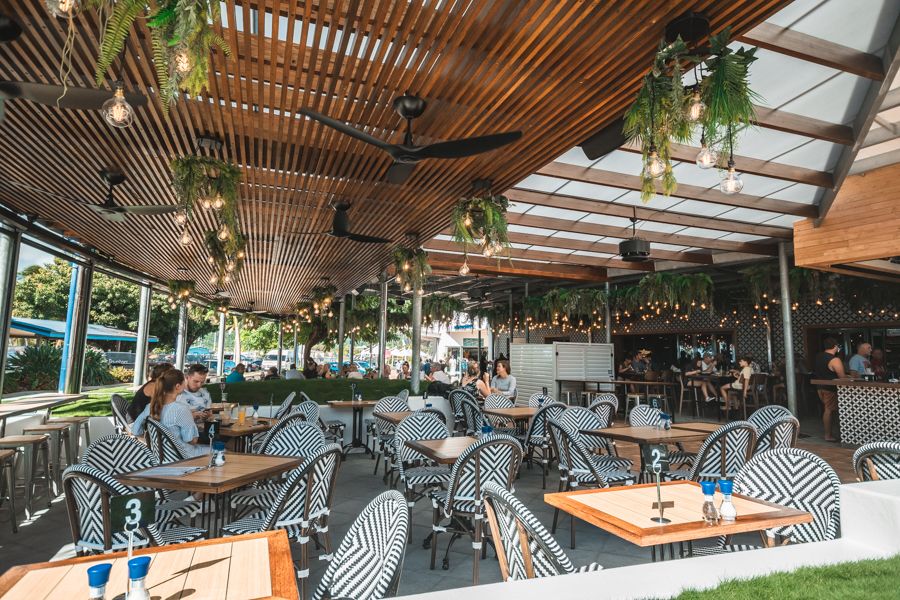 ---
6. Whitsundays Day Tour
Left your Father's Day weekend organisation to the last minute? Not to worry, Sailing Whitsundays has your back with a huge range of current Day Tours Deals that offer a day jam-packed with reefs adventures, blissful sailing, and ample beach time at the world-renowned Whitehaven Beach!
There is something for every type of Whitsundays family and group - from fast catamaran tours boasting an itinerary filled with island highlights, to an indulgent day of catamaran sailing, to day tours filled with snorkelling time at flourishing sites off Hook Island. The choice is yours!
---
7. Jetski Tour
If you're looking for day activity that won't break the bank but still gives you and your Dda a day of fun and adventure on the water, then an Airlie Beach and Whitsundays Jetski Tour is the golden ticket!
To get out amongst the tropical islands be sure to check out the Two Island Safari, or to make a splash and explore Airlie Beach from a different perspective Airlie Adventure is calling your name!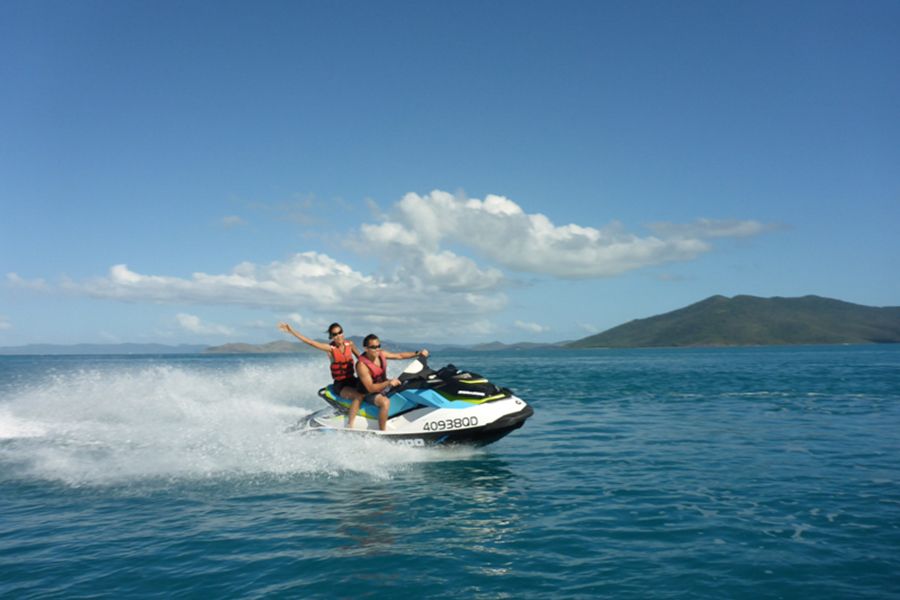 ---
8. Whitsundays Camping
For the nature-lovers and avid campers, there is an abundance of breathtaking destinations in the region to pitch a tent and enjoy the serenity at minimal costs! With Whitsundays mainland caravan parks that boast family-friendly activities and secluded beach accesses, and island camping spots that are straight out of a tropical daydream, you're sure to find your pick!
Caravan parks and camping sites are immensely popular around Father's Day weekend so we recommend planning and booking your trip well in advance.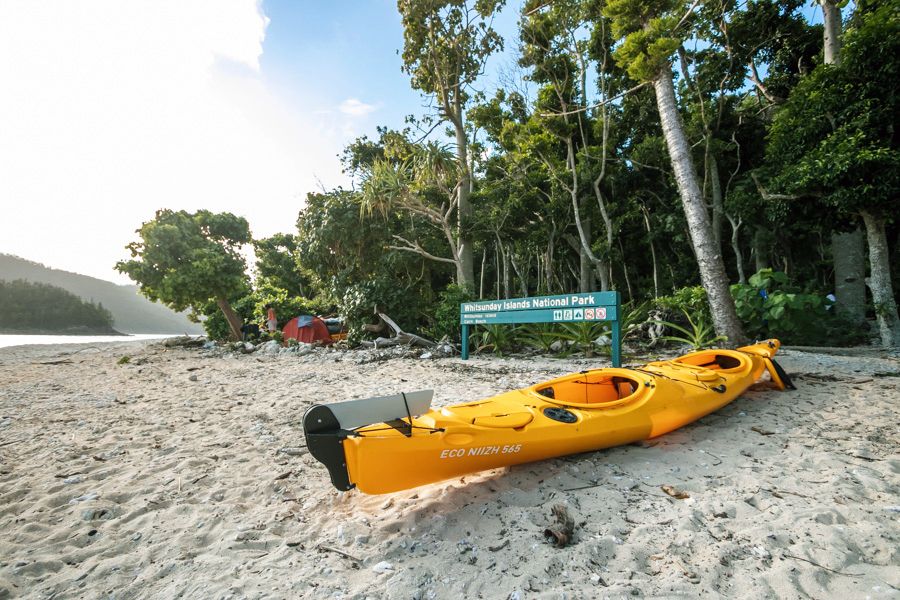 ---
Ready to plan the perfect Father's Day adventure?
Live chat with our local team of travel experts or call us on +61 74914 2425 for the best local advice and deals!