What Is The Bicentennial Walk In Airlie Beach?
An absolute must-do whilst in Airlie Beach, the 4km Bicentennial Walk from Airlie Beach to Cannonvale is a beautiful pedestrian-friendly coastal path with marvelous views the entire way.
Who is this walk suitable for?
The Bicentennial Walk is a scenic and relatively flat walk. It is about 4 km each way, and can be done either as a one way trip, or if you're feeling adventurous, you can do the return leg as well! It's equally gorgeous in both the morning for sunrise, or in the afternoons for sunset!
Each way takes about 50 minutes at a brisk pace, or up to a couple of hours if you're wanting to take a few stops along the way. The entire route is dog friendly (as long as they're on a lead) so they're no need to leave your furry friends at home!
If you are a keen hiker, check out the other hiking trails scattered throughout Airlie Beach and the Whitsundays there are plenty!
---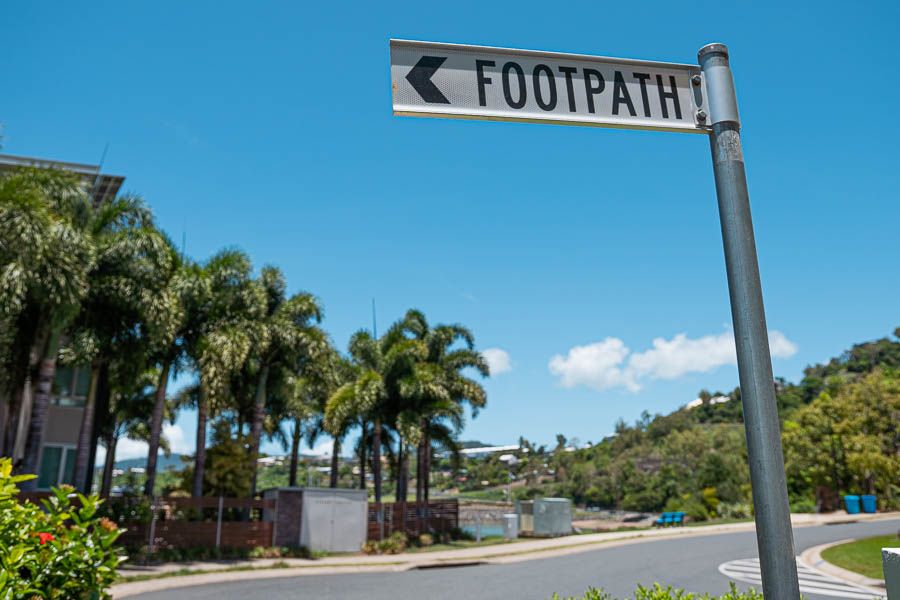 ---
Which modes of transport is the walk suitable for?
If you're not wanting to attempt the walk by foot, the entire way is a mixture of wooden boardwalks and concrete pavement, and is suitable for bicycles, scooters, skateboards and rollerblades alike. Alternatively, the Bicentennial walk is the perfect route for a segway tour.
---
The Route
Whether you're running, cycling or just going for a casual stroll, there really isn't a better way to spend a couple of hours whilst here in Airlie Beach. This flat and relatively un-challenging walk takes you from the centre of Airlie Beach (by the lagoon) all the way along to Cannonvale Beach, with stunning scenery and plenty of photo opportunities along the way.
Beginning at the lagoon, you'll find a wooden boardwalk that takes you all the way to Coral Sea Resort and then onto the north end of Coral Sea Marina, where you can stop for a refreshing drink (or two) at Sorrentos bar and restaurant. With breathtaking panoramic views of both the Marina and the stunning turquoise blue waters of the Coral Sea, there are few more idyllic spots in the area, if not the entire country, to quench that thirst.
The next leg of the journey takes you from the north end of the Marina to the south, the whole way being able to admire the beautiful boats and vessels moored up at Australia's largest privately owned marina.
After passing the marina, you'll get to the quaint Shingley Beach, where people like to enjoy canoeing, stand-up paddleboarding, using water bikes and basking in the sunshine on a hot Queensland day. The path will then take you in between the stunning Marina Shores and Peninsula hotel complexes, before being hit once again by the salty sea breeze as you reach the Turtle Boardwalk.
It's not hard to understand how or why this boardwalk got its name, as sightings of beautiful green sea turtles in the water are frequent occurrences from this section of the route. This stunning stretch of path, particularly at sunset, is a great spot for photos and a nice place to sit down and break up the journey.
The rest of the journey that takes you along from VMR to Cannonvale Beach is surrounded by trees, where you can feel particularly close to nature yet be so close to civilisation. It's a great opportunity to see cockatoos, kookaburras and many other endemic Australian species in their natural habitat. There are numerous rest areas here too, equipped with barbecues and toilet facilities for your convenience.
The final part of the journey brings you nicely along to Cannonvale Beach, with amazing views of Pigeon Island (with its fringing reef) and Double Cone Island way out in the distance. From here, the best way to get back to Airlie would be to walk back the way you came. Alternatively, if your legs are tired, there is a bus stop around the corner on Shute Harbour Road with a bi-hourly bus service that will bring you back to town.
---
Points of interest

Below is a list of places along the way that are definitely work checking out on your walk:
Sorrentos Restaurant and Bar

The Garden Bar Cafe

Bohemian Raw Cafe

Shingley Beach

Turtle Boardwalk

Cannonvale Beach
---
For more information on the Bicentennial Walk or any other Whitsunday related questions, don't hesitate to contact our team of travel experts on +61 74914 2425 or on our live chat!