Whitsundays Green Sea Turtles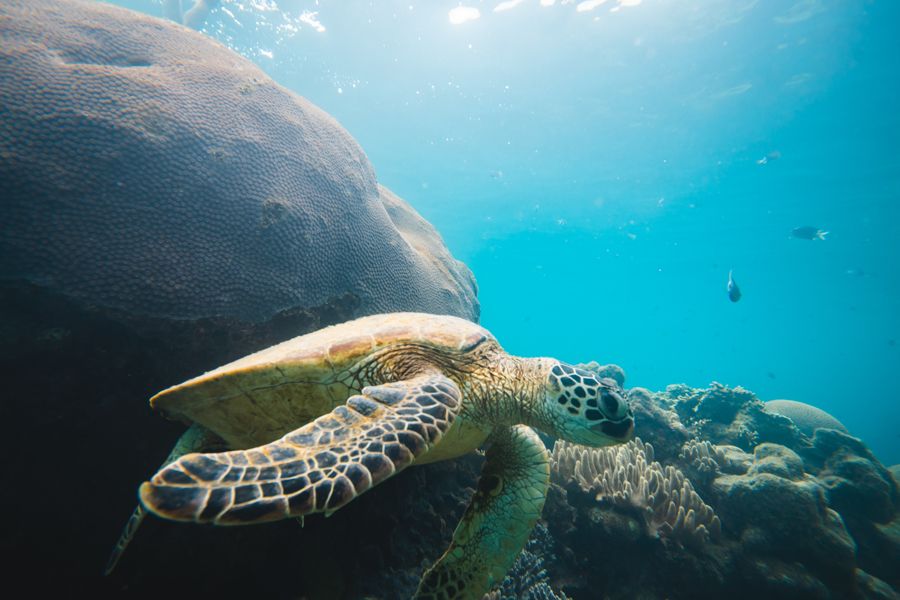 The Whitsundays is home to an abundance of green sea turtles, a favourite among those who spend their time on the reefs. While always a bit of a celebrity in the Whitsundays, this amazing species was made even more famous after an appearance on the movie "Finding Nemo', a popular Pixar movie.
Green sea turtles are on all travellers 'must see' list when in Australia – and there is no better place than in the Whitsundays. Sea turtles of all kinds make their home in the Whitsundays, but the green sea turtle is the most abundant. They are not only a protected species, but also a loved one. They are olive green in colour, but are named for the colour of their fat, which is also a green colour. This is due to the fact that their diet mainly consists of sea grass, which actually alters the colour of their insides!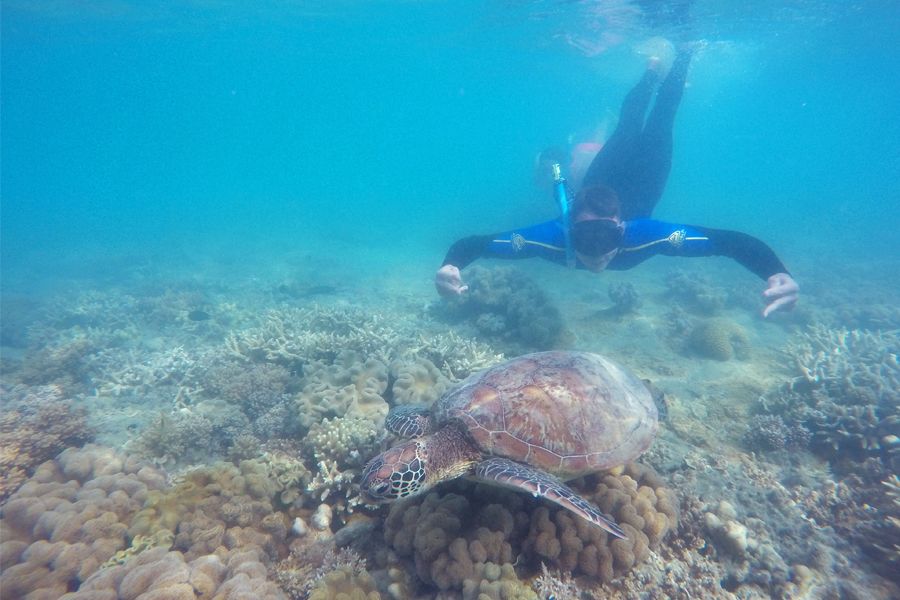 They are known to appear around flourishing seaweed, coral reefs and patches of seagrass. Juveniles tend to hang out around the reefs, where they can munch on corals and other juicy foods, while the mature adults usually hang out in beds of seagrass. There are many places to spot both young and old turtles in the Whitsundays, the most notable being Tongue Bay at Whitsunday Island.
The Great Barrier Reef plays an important role in the population of green sea turtles and the Whitsundays, which is surrounded by the islands and sheltered Coral Sea, is the perfect location to breed. While most will travel far and wide to lay their eggs, many turtles spend the majority of their year right in our backyard.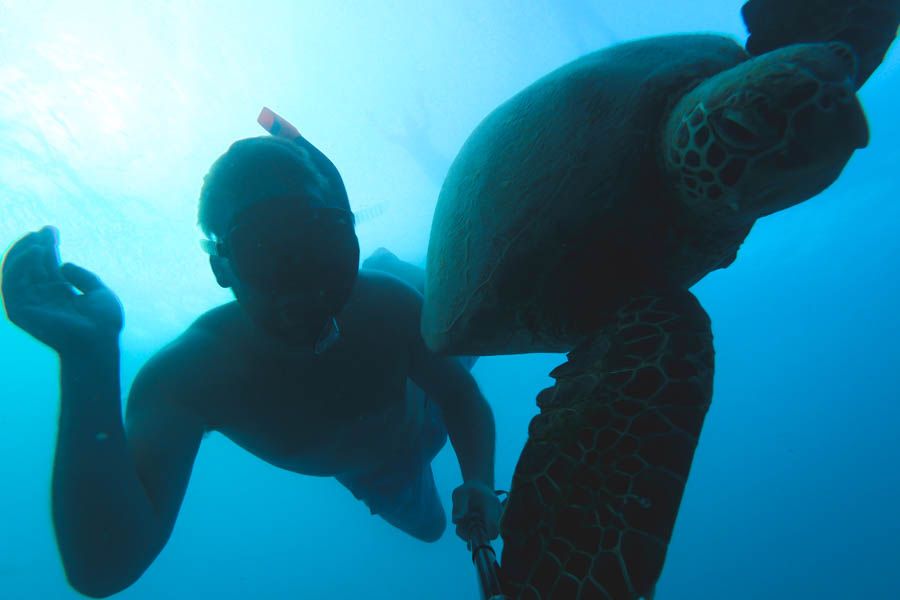 Like all sea turtles, green sea turtles return to the same place each year to lay their eggs. Often it is the same place where they too hatched. Females will lay clutches of 100 - 200 eggs, laying several clutches before she returns to the sea until she next nests. It is estimated that there are about 85 000 - 90 000 nesting females worldwide.
If you are hoping to spot a green sea turtle during your time in the Whitsundays, the best place to do it is either under the water or when you are moored near seagrass. Many boats that are heading to Whitehaven Beach moor at Tongue Bay, which is a popular spot for seeing mature sea turtles as they come up for air. Otherwise, keep an eye out when snorkelling or scuba diving, as younger green sea turtles tend to hang around the many reefs in the Whitsundays. If you see one, stay cool, calm and collected as to not scare them away. Once they know you're not a threat, they'll usually stick around, checking you out!