Airlie Beach Lagoon
Updated 05/01/22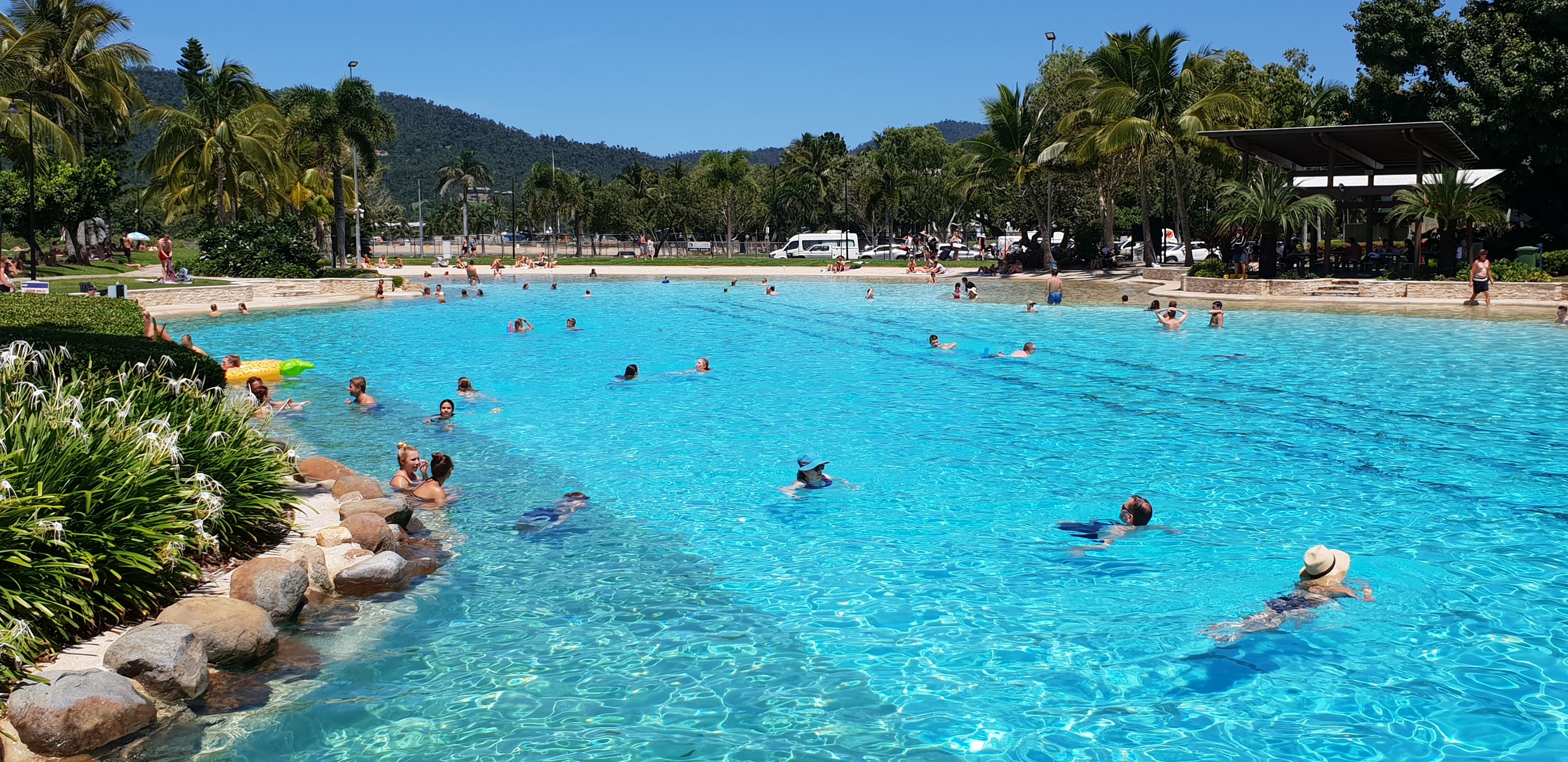 Swimming in Airlie Beach
Located in the town's centre the Airlie Beach lagoon is a popular spot for locals and tourists alike, boasting picturesque views of the surrounding Coral Sea and Whitsunday Islands. The sunshine, ocean breeze and freshwater provide the perfect place to relax with friends or family in the heart of Airlie!
The lagoon is patrolled by lifeguards, meaning it is safe, monitored, and an ideal swimming spot for the whole family. Completely free for all visitors, the lagoon itself is more than 4,000 square metres - bring your rug, snacks and swimwear, there's a spot for everyone to sit back and enjoy the sunshine!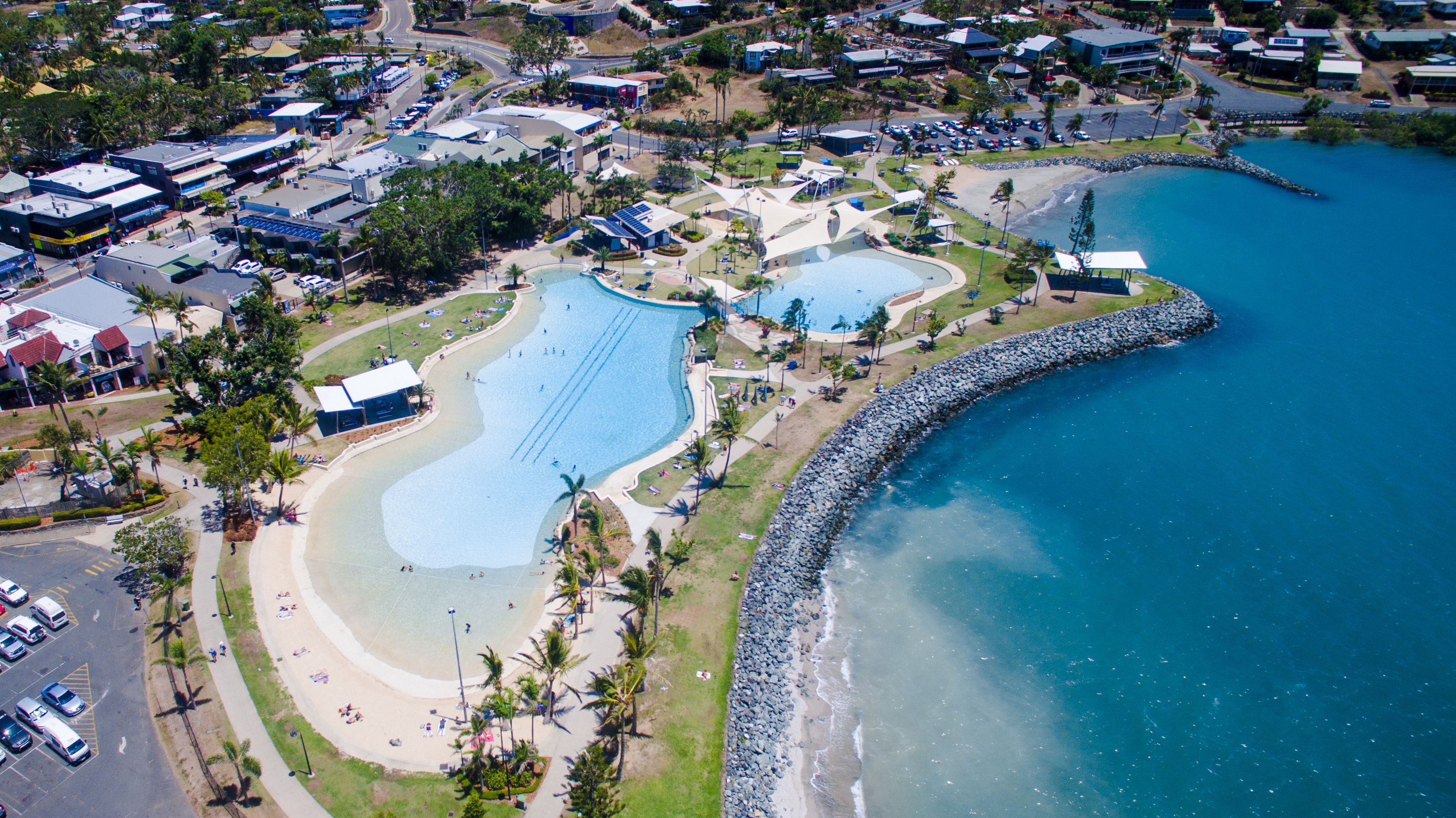 Airlie Beach Lagoon Facilities
The contained lagoon offers a protected place, free of stingers, that is perfect for avid swimmers, families, and even athletes looking for swimming lanes. There is a children's pool situated at one end with shade sails above, and a pool perfect for adults that goes up to 2 meters deep. It's a go-to for both locals and tourists, with barbecue facilities, shaded picnic areas, landscaped gardens, washrooms, change rooms and a state-of-the-art play area for kids.
The lagoon is patrolled by lifeguards from around 5:30 am to 9:00 pm daily* and close during the night.
Not only is it a watering hole located in the centre of town, but it is also one of Airlie Beach's favourite free facilities, making it a great place to meet people, socialise, and relax. Take your friends and family along, or spend some time with some new friends!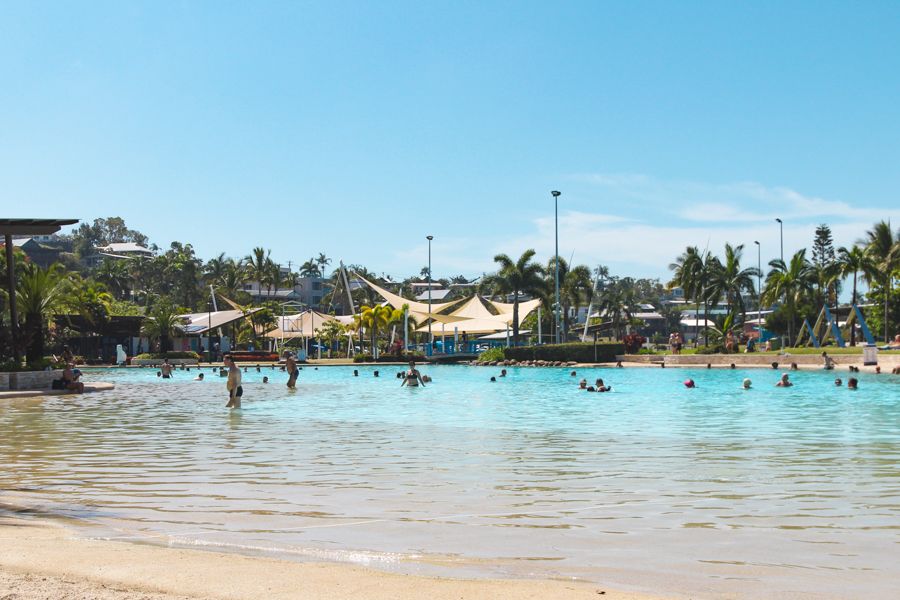 ---
If you're staying in the vibrant coastal town of Airlie Beach, make sure to check out our locals list of top free things to do in Airlie Beach! With more than an abundance of stunning hikes and walks, delicious places to eat, and a bustling nightlife scene - there is something for everyone in Airlie!
You're at the gateway to the Whitsunday Islands! Be sure to book a jam-packed day tour full of snorkelling, exploring Whitehaven Beach, and sailing! Or explore more of the Whitsundays on an overnight sailing tour!
*Please note, opening times may vary according to the season
---
To rent a car, or organise a jam-packed day or overnight tour of the surrounding Whitsunday Islands live chat or call +61 74914 2425 to speak with one of our friendly, local travel experts!