Airlie Beach Lagoon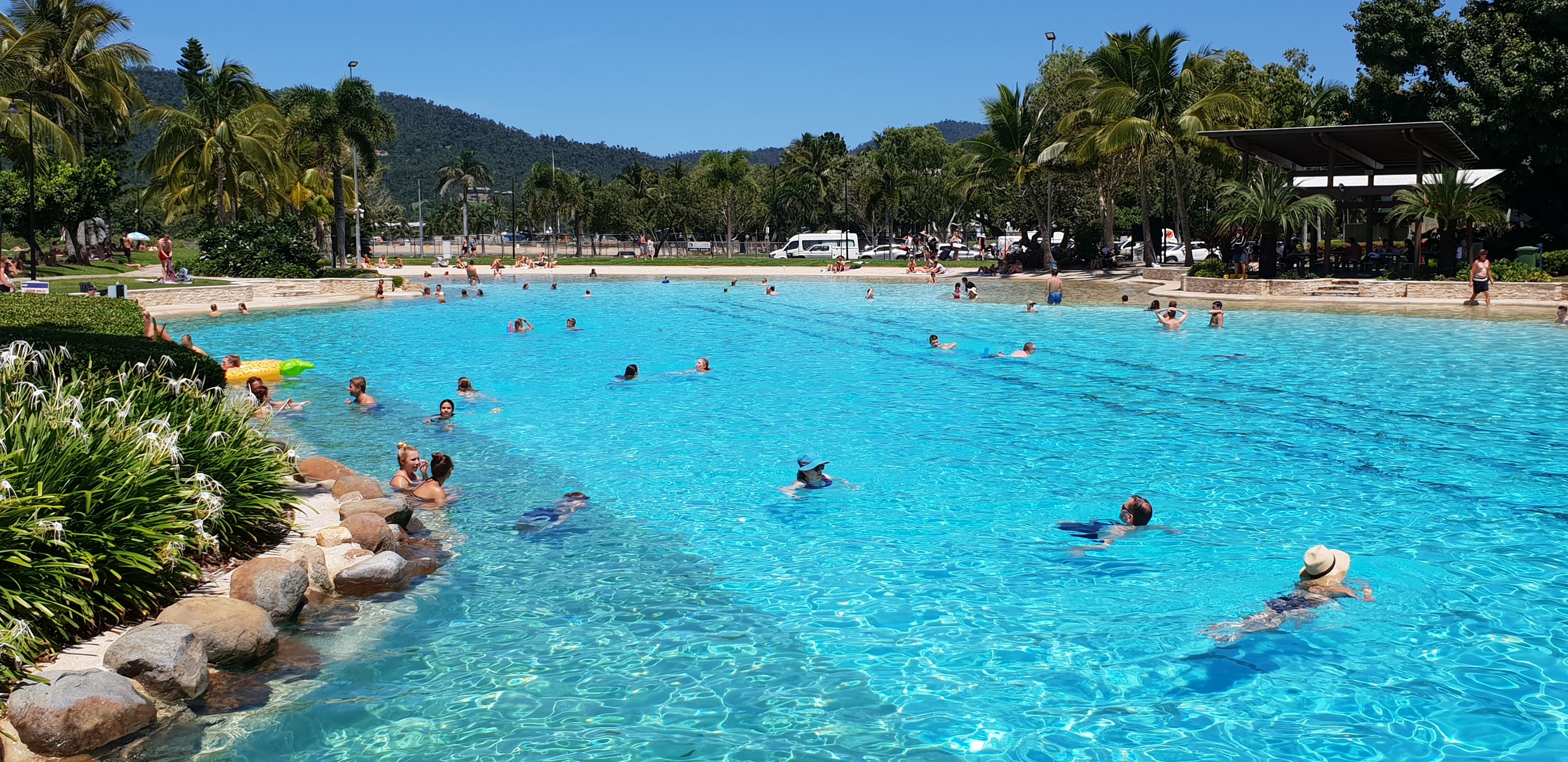 Swimming in Airlie Beach
One of Airlie Beach's most popular spots is the public lagoon situated in the middle of the main street. The Airlie Beach Lagoon is located on the oceanfront in the town's centre, allowing for an amazing view of the surrounding Coral Sea, boats and islands. The sunshine, ocean breeze and freshwater provide the perfect place to relax with friends or family. It is patrolled by lifeguards, meaning it's safe, monitored, and a great place for families. The lagoon itself is more than 4,000 square metres and completely free for all visitors. It's the perfect place for a quick dip or leisurely day in the sun.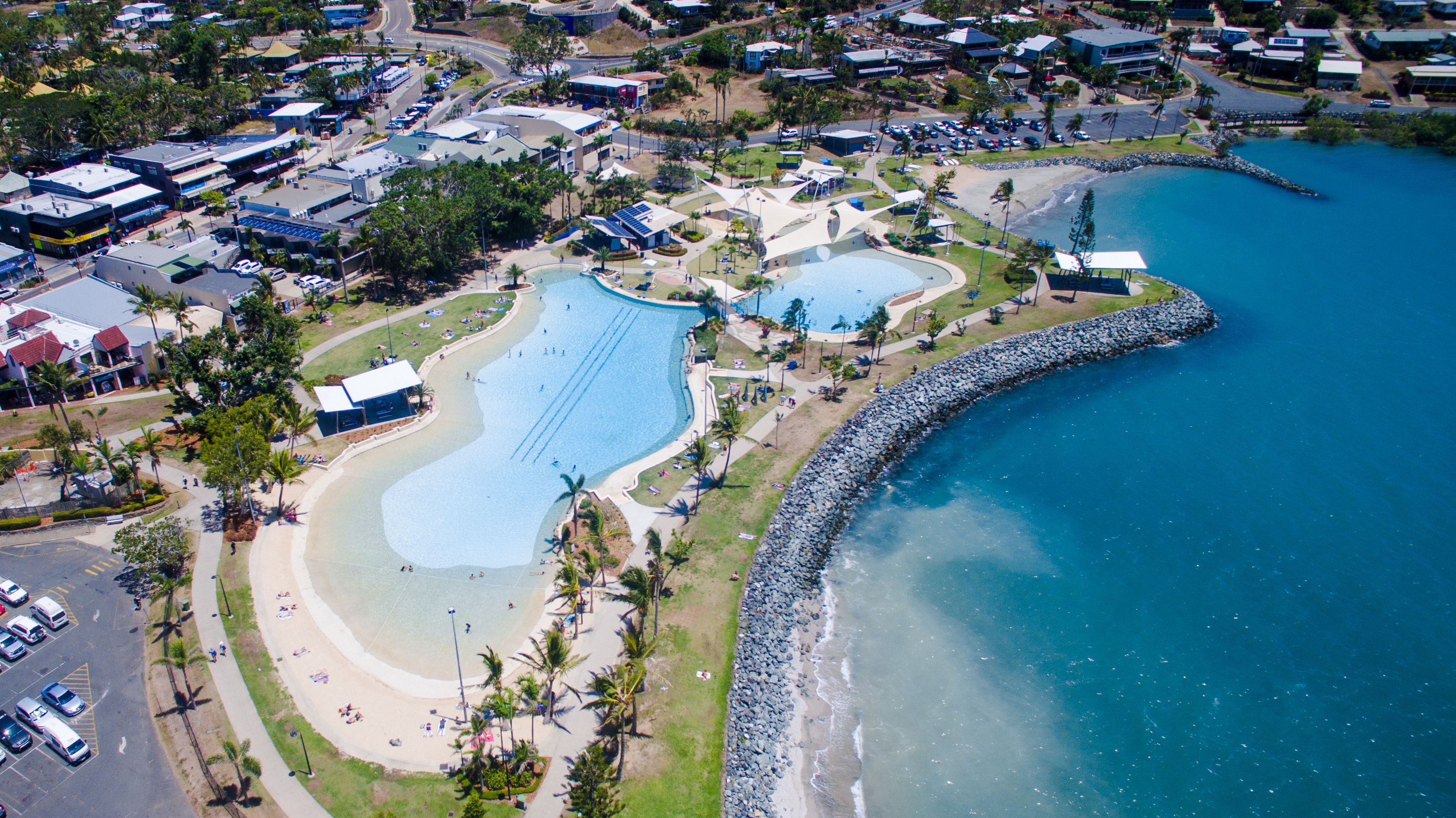 Airlie Beach Lagoon Facilities
The contained lagoon offers a protected place, free of stingers, that is perfect for avid swimmers, families, and even athletes looking for swimming lanes. There is a children's pool situated at one end with shade sails above, and a pool perfect for adults that goes up to 2 meters deep. It's a go-to for both locals and tourists, with barbecue facilities, shaded picnic areas, landscaped gardens, washrooms, change rooms and a state-of-the-art play area for kids.
Not only is it a watering hole located in the centre of town, but it is also one of Airlie Beach's favourite free facilities, making it a great place to meet people, socialise, and relax. Take your friends and family along, or spend some time with some new friends.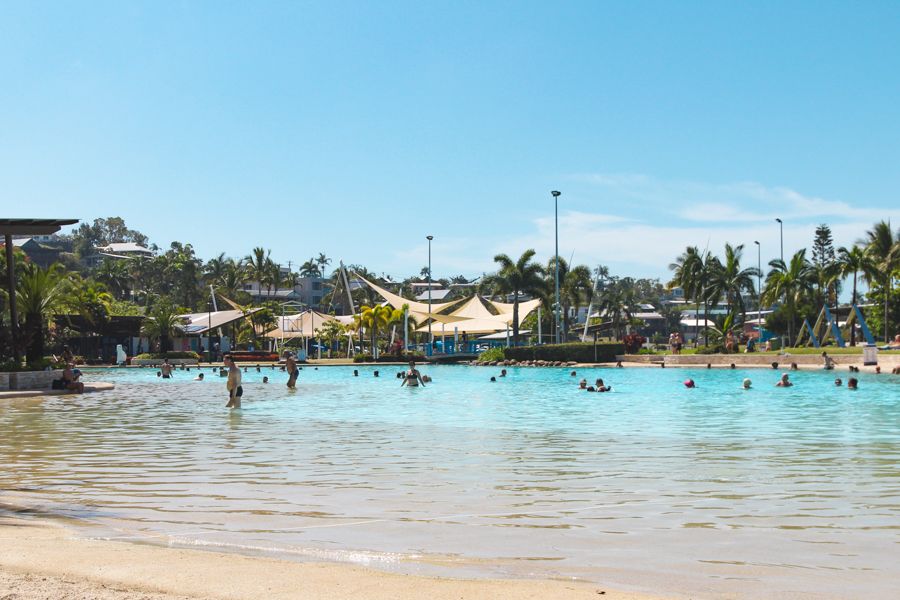 The lagoon is patrolled by lifeguards from around 5:30 am to 9:00 pm daily* and closes at night.
Click here to read about more things to do in Airlie Beach or head to Cedar Creek Falls, another favourite swimming destination in the Whitsundays. To reach this awesome swimming hole, you can rent a car here and enjoy the quick scenic drive.
*Please note, opening times may vary according to the season