Nightlife Where to go in Airlie Beach
From the moment you arrive in Airlie Beach, you can hear the hum of a good time. This vibrant town is renowned for its nightlife and has often been referred to as the party capital of Queensland!

Backpacker hostels, fully equipped with licensed bars, offer cold beer at cheap prices and a variety of activities to keep you busy! In some bars, you can play pool, volleyball or even giant Jenga while you mingle with fellow travellers. Pubs line the main street and fill with locals and visitors alike as dusk falls. Seven days a week, you are guaranteed to find bars that are hosting DJs, sensational acoustic performances and other live music.
After Midnight

Mama Africas
Mama's is the late-night mash-up venue of choice in Airlie Beach and easily the most popular nightclub in town. You are bound to end up here if you want to have a dance at the end of the night. Follow the red carpet up the stairs to this surprisingly little nightclub with zebra crossings at every turn. If the music doesn't get you moving then sample the delicious cocktails at the bar and soak up the vibrant atmosphere. But don't think of going before midnight, that's when Mama's really fires up and you will be guaranteed a good time.


Boom Nightclub
This is a place really gets going until after midnight. But when it gets going, it's the place you will want to be. This upmarket nightclub, located above Paddy Shenanigan's, has an atmosphere alone that will keep you well and truly entertained. Dance music, laser lights and comfortable seating booths for when your feet get tired - this is where to go if you want to end your night on a high!
Magnums
With a large patio seating area, gaming lounge, pool tables and more, Magnums is the perfect place to enjoy an outdoor beverage any time of the day. It's huge! With a massive beer garden along the main street, you won't be able to miss the infectious atmosphere of this happening bar. Whether you're looking for a foam party, live music or just some good banter, Magnums has it. With four separate seating areas, two of which are along the main street, it's the perfect place for bumping into people you met on Fraser Island, your Whitsunday sailing trip or other parts of Australia! There's another seating area outside of Magnum's small restaurant, Mamas Boys, where you can order food throughout the day. The other area is at the back around the pool tables where you can play for only $3 a game. It's the best place to play pool in Airlie, with the most room and the best tables in town. It also has a gaming lounge with Pokies and Keno.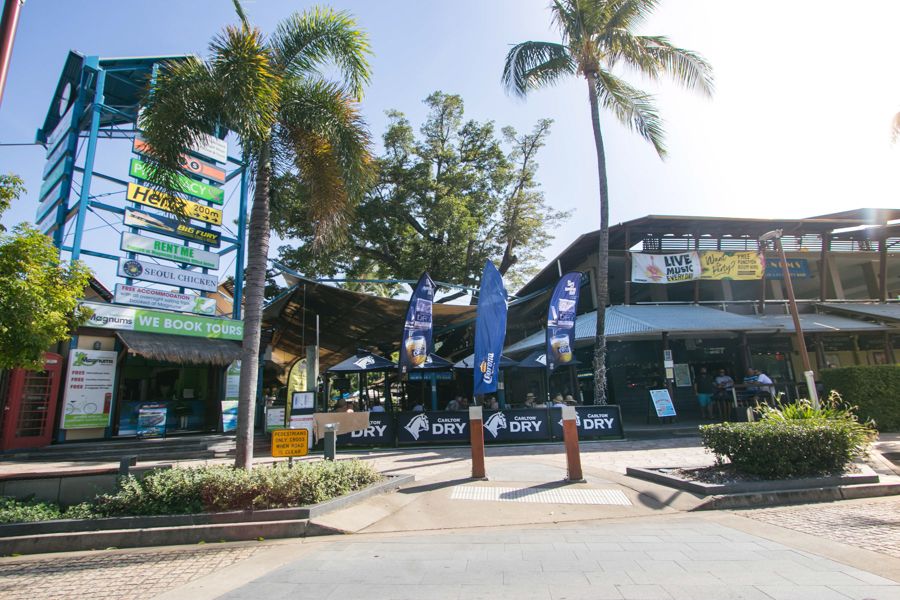 Shed Bar
Shed Bar is located behind Nomads on the main street in Airlie Beach and is easily one of the best bars in town! This outdoor bar has plenty of seating, a large shaded area and an awesome atmosphere. It's the go-to place for Sunday Sessions, where you can enjoy the transition from day to night, spending your time outside socialising. The fun, upbeat crowd, combined with great drinks, awesome deals and great music make for one of the best and most relaxed places to hang out in Airlie Beach. It's open 7 days a week and guarantees a fun time!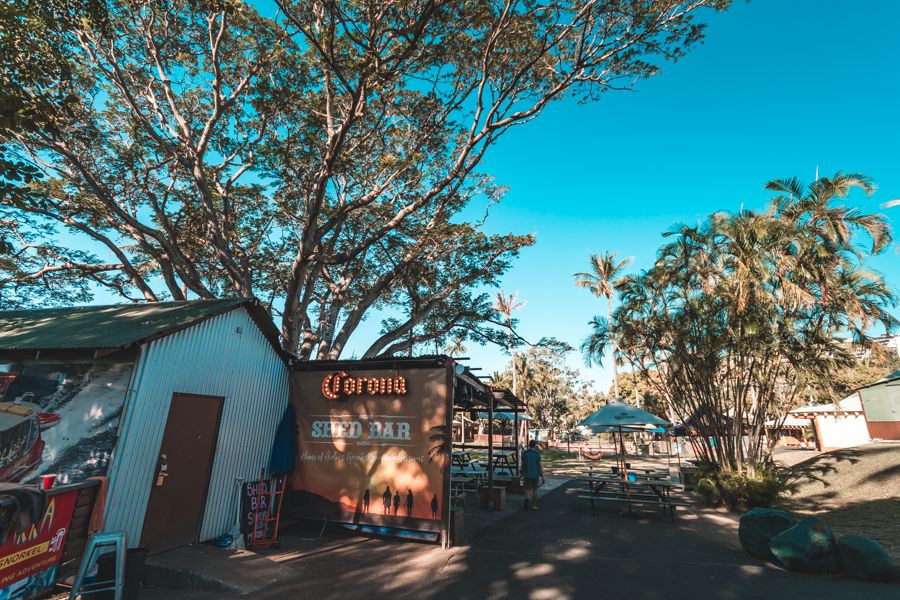 Beaches
Beaches is a backpacker favourite and where most post-boat trip parties begin! It is a bar, bistro and also an affordable hostel located in the middle of Airlie Beach. You couldn't miss this pumping purple and green pub if you tried. Beaches is a popular venue for both locals and tourists, with its pool tables, live music and gaming room. It's a great place to catch up with mates, not to mention the cheap food and accommodation. Most of the Whitsunday sailing trips put up a table for their passengers for a post-trip party, giving passengers and the crew the opportunity to reminisce and make some more memories. Beaches starts to get busy after 8pm and by 10pm it is usually packed. No cover charge applies unless it is a special event. You will definitely want your camera for this pub!

Paddy's Shenanigans
Paddy's is a very popular Irish pub that you mustn't miss out on! A true local favourite, this place offers great live music performances, a balance of seating and open dance space as well as their signature drink - the Nashy (alcoholic cider, vodka and Redbull). If you are looking to add a kick to your night, this drink is sure to put a stride in your step.
Boatys
Boatys is the newest pub in Airlie Beach. With a large deck out front, complete with umbrellas, and an indoor seating area, it's a great place to relax and have a few drinks on a sunny Whitsunday afternoon. They have delicious food, an abundance of drinks, and a great atmosphere to socialise, making it one of Airlie's most popular places to hang out!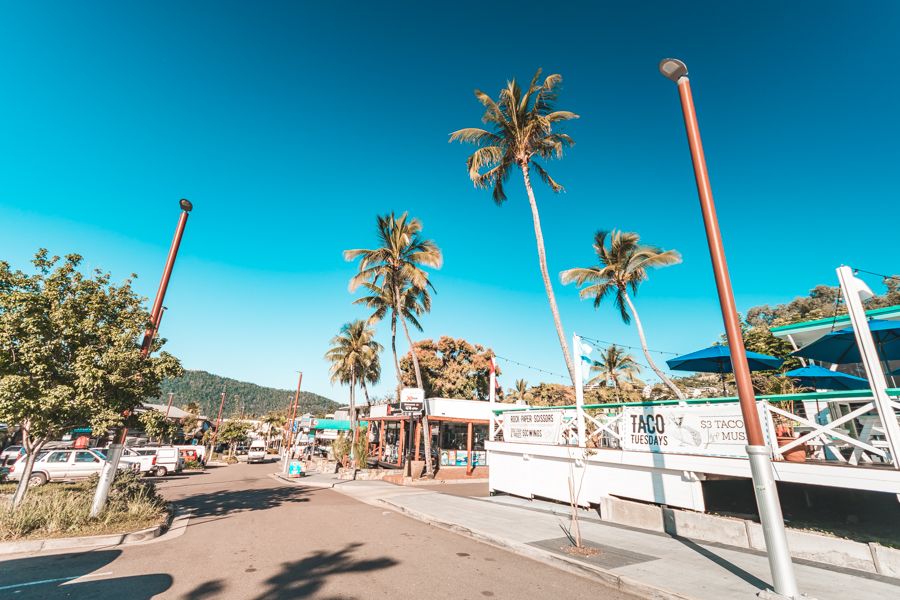 For information on all the Restaurants and Bars in Airlie Beach, head to www.whitsundaymenu.com.au!
And what better way to recover from a big night on the town than in tropical paradise?
Check out our array of relaxing, worry-free tours to the Whitsunday Islands here!