Cedar Creek Falls
Updated Tue 19 Apr 2022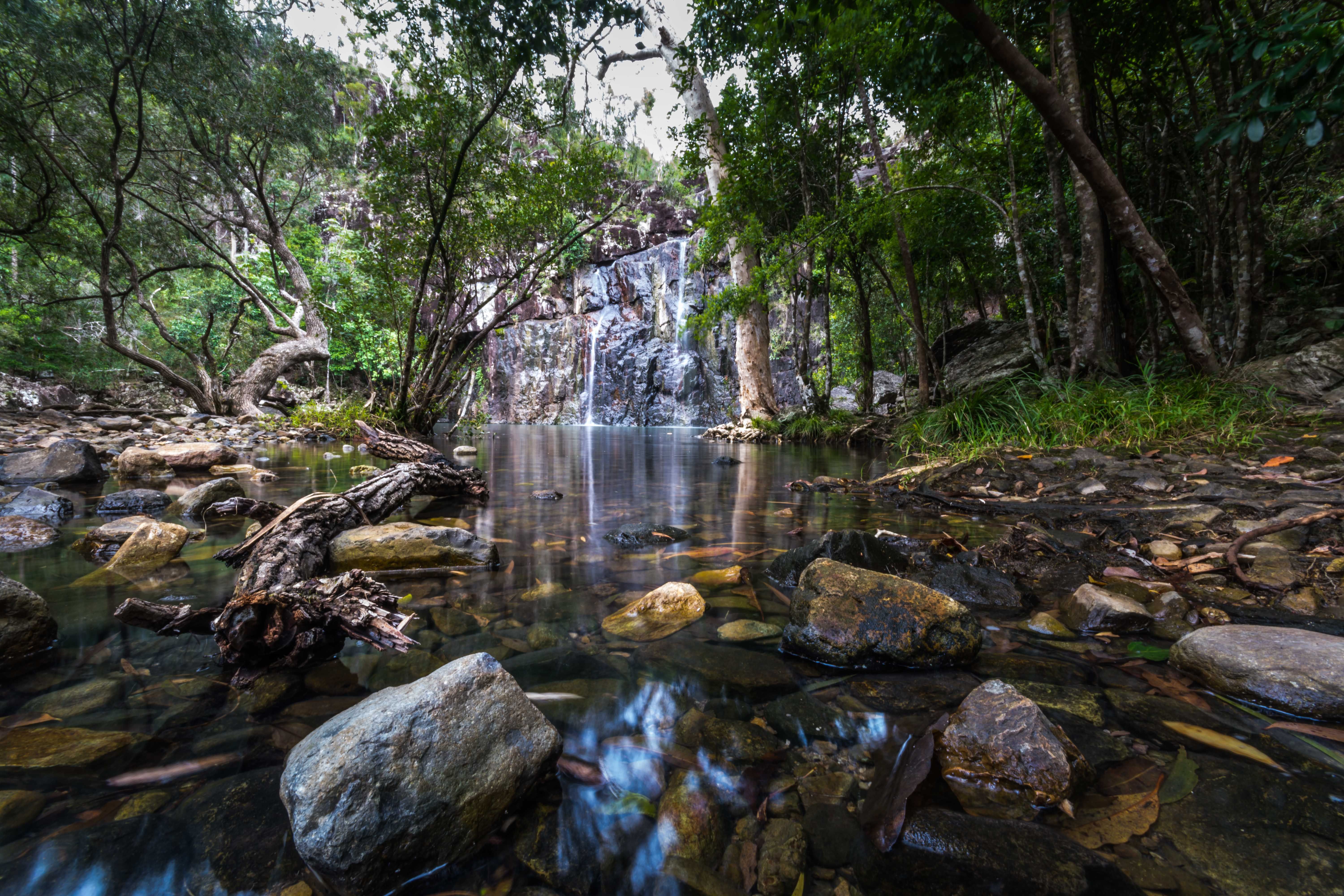 Discover the hidden oasis of the Whitsundays at Cedar Creek Falls. A favourite among locals and visitors, Cedar Creek Falls is located between Airlie Beach and Proserpine, where freshwater flows freely into a pool below. The beautiful waterfalls and stunning scenery are a hidden gem in the Whitsundays and are accessible to anyone. Home to beautiful flora and fauna like cedar trees, wild orchids and friendly turtles, every part of the falls is full of natural beauty.
Where is Cedar Creek Falls?
The falls are located about 30 minutes away from Airlie Beach with a beautiful scenic drive to keep you company along the way. Unfortunately, there is no public transportation that goes to Cedar Creek Falls, so you must rent a car or hitch a ride with someone who has one.
Why should I visit Cedar Creek Falls?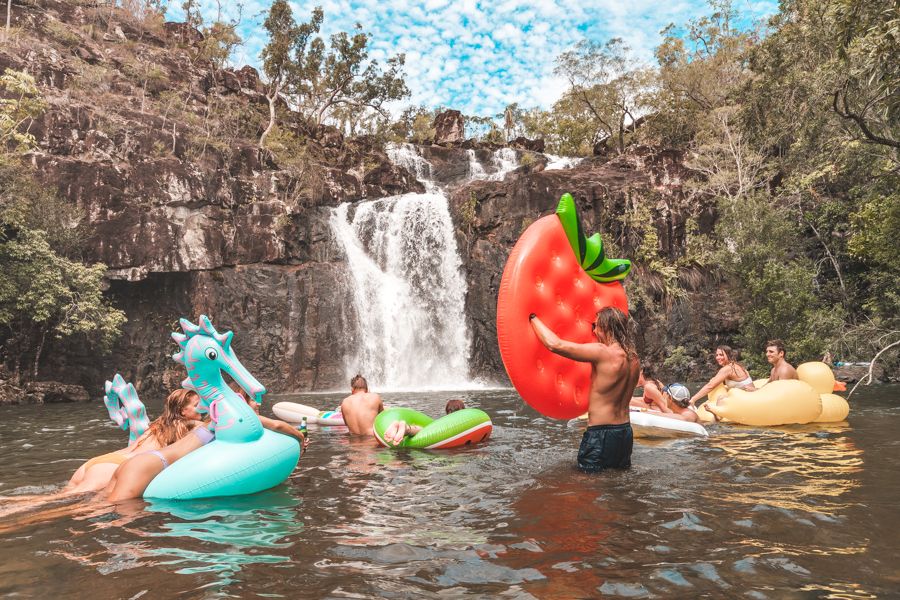 The falls themselves are surrounded by an amphitheatre of natural rock formations that provide a picturesque and stunning backdrop for a refreshing swim. The lagoon is a popular and refreshing place to cool down during summer, and is best after a big rain, as the waters flow down the falls, filling the pool. You can enjoy swimming under the falls as the clear water rushes above, enjoying one of the Whitsundays best-kept secrets.
When is the best time to visit Cedar Creek Falls?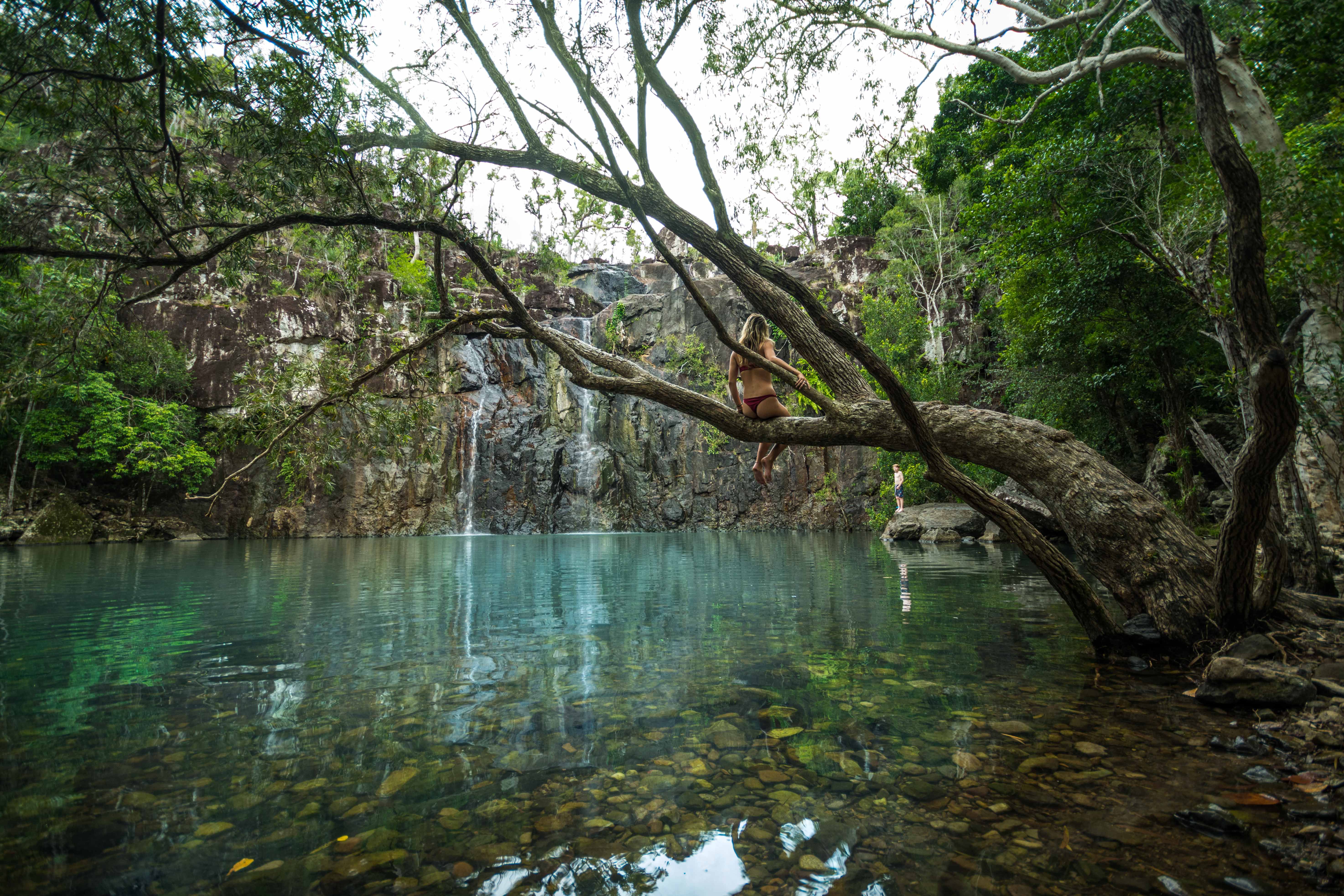 Cedar Creek Falls are a welcome cool-down during the hot summer months when the rainy season is at its peak. Both visitors and locals love to visit the falls, as it is a freshwater escape from the ocean. While the falls aren't always the best in the winter during the dry season, they are still be enjoyed all year round if we get any rain.

Enjoy swimming, relaxing and enjoying your scenic surroundings, and don't be tempted to jump off the top of the falls. Just as dangerous as they are beautiful, they are much better to look at than dive off.
For great deals on Gypsy car rentals to Cedar Creek Falls, live chat to our local travel experts today!