Swimming in the Whitsundays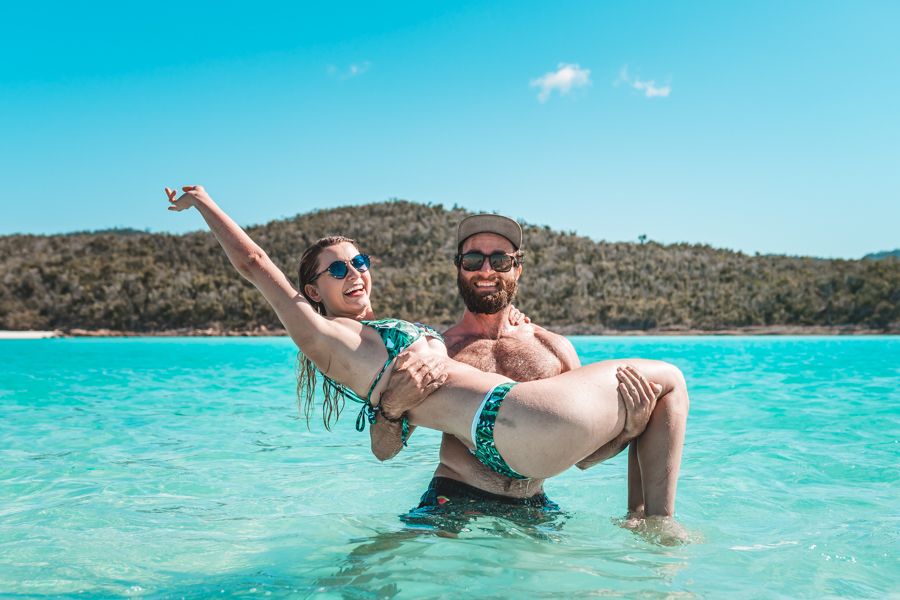 When in Airlie Beach you have dive into the aqua waters of the Whitsundays at least once! There are many places and opportunities to swim in the region, either on the mainland of Airlie Beach or while out around the Whitsunday Islands and at the Outer Great Barrier Reef. The climate in the Whitsundays usually encourages swimming, as the hot and humid temperatures make a refreshing swim appealing to anyone! No matter where you are heading, be sure to bring along your swimwear in case you get the chance to enjoy swimming in this beautiful part of Australia!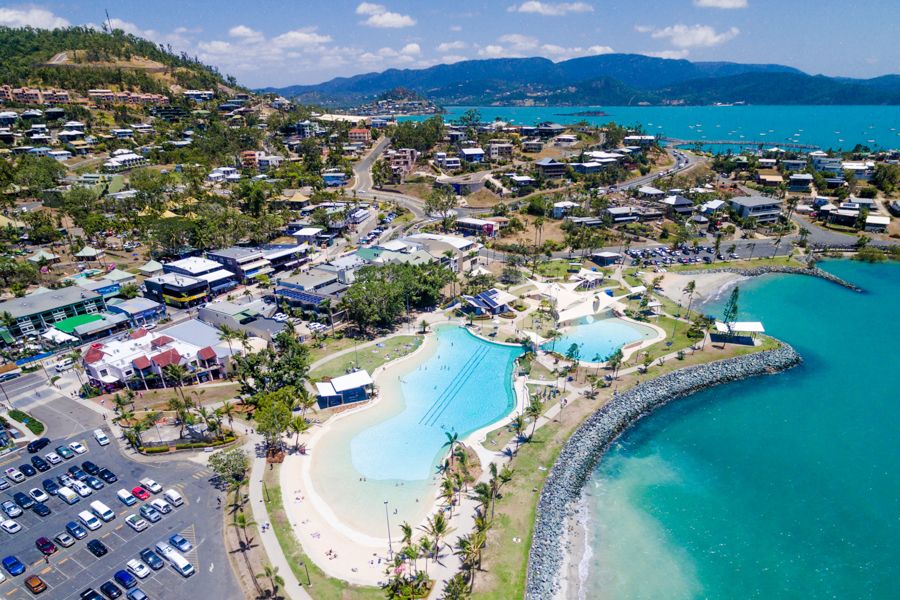 There are two public beaches situated in Airlie Beach where you are welcome to swim, one is located near the Port of Airlie Marina and is known as 'Boathaven Beach', while the other is located in Cannonvale. Both of these swimming locations are popular and therefore have a floating swimming enclosure in place during most months of the year. You will be encouraged to swim in the enclosure, but please note there are no lifeguards at this location. Swimming enclosures not only decrease the chance of being stung by a stinger (jellyfish stings), but they also deter small marine life and boats from the area. Both beaches are a great place to relax and enjoy the warm weather that is often found in the Whitsundays!
Whitehaven Beach
The famous Whitehaven Beach is without a doubt, the best place to take a dip in The Whitsundays. Certain times of the year and ends of the beach are better than others, follow this link to compare the North and South ends of Whitehaven. (Spoiler: They are quite different)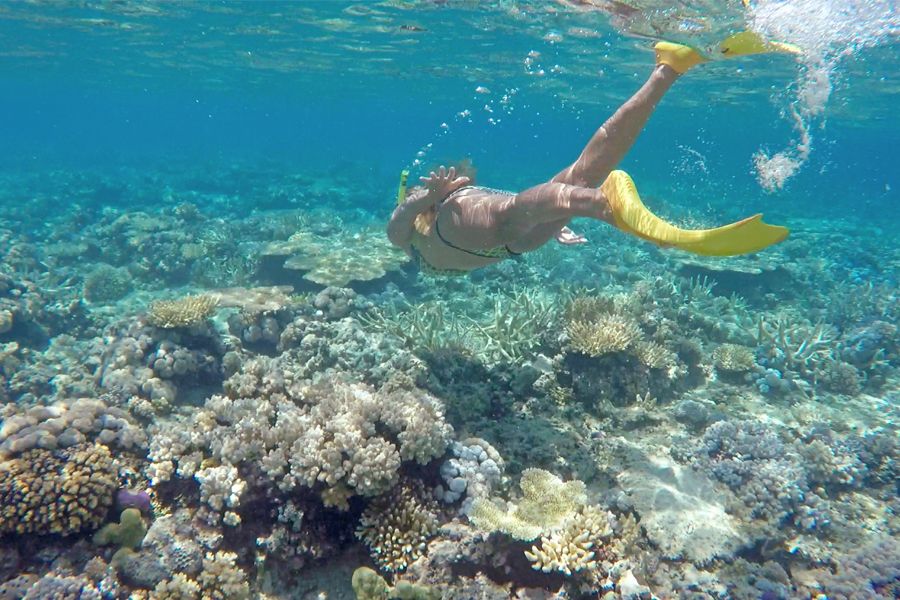 Whitsunday Islands
If you are able to join in on a day or overnight trip, you will most likely have the opportunity to swim and snorkel around the Whitsunday Islands' lovely reefs which are situated in calm, sheltered waters and have ample marine life and coral formations. Stinger suits will be provided to ensure your safety while in the water, acting to protect against marine stingers as well as from the powerful sun rays.
Airlie Beach Lagoon
If you wish to stay away from the ocean, there are many other man-made and natural freshwater swimming areas, including Airlie Beach's popular lagoon situated on the main street, next to the shoreline. This is a large man-made lagoon with smaller wading pools for children, surrounded by public facilities and amenities, including barbecues, shared tables and chairs. This is certainly something to visit and enjoy and is a great place to spend an afternoon! It not only provides a controlled area to swim but is also monitored by lifeguards and has an amazing view of the Coral Sea and Whitsunday Islands.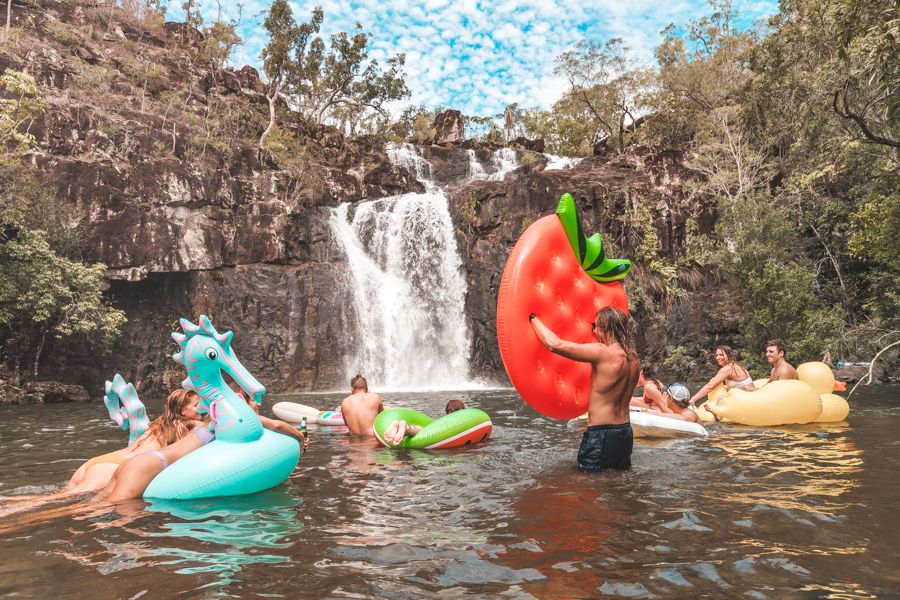 Cedar Creek Falls
If you are willing to head off the beaten track, you will come across other secluded beaches, bays and swimming holes, including the famous freshwater waterfall known as Cedar Creek Falls. This natural waterfall is located some distance away from Airlie Beach and requires a vehicle to get to. Once there, the falls are located just a minute's walk from the road, where a beautiful, deep freshwater pool can be found. It's best to visit here after a rainfall when the falls are at their best.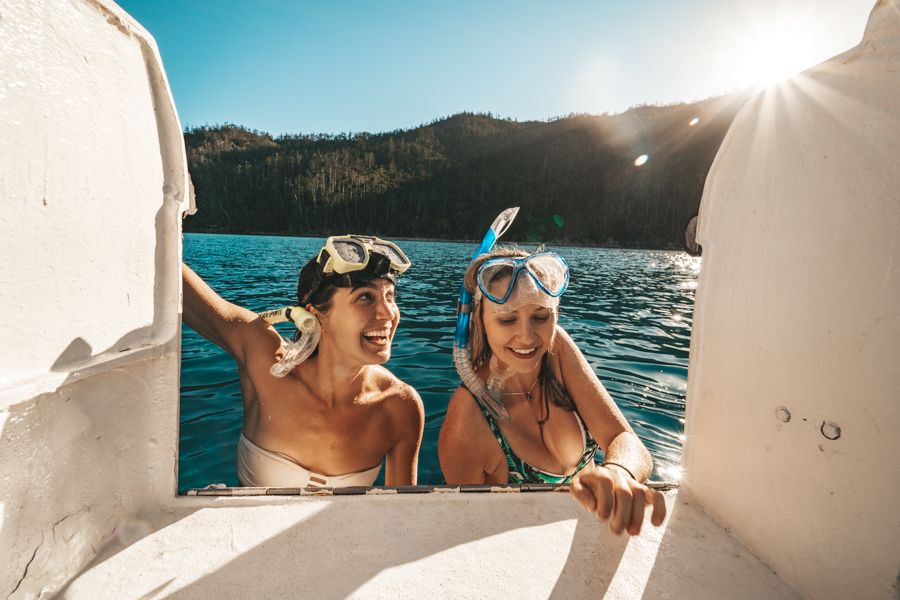 You do need to be able to swim to enter the water when on the boat trips. You don't have to be a strong swimmer, but usually, need to be able to swim at a level that the crew deems appropriate for ocean activities. Your safety is of utmost importance to the crew, who will only let guests in the water if they can swim. There are always flotation devices available if you're not overly confident in your swimming abilities, and you can always ask the crew for tips on enjoying yourself and staying safe in the water. There is so much to be discovered in the waters of the Whitsundays, but safety always comes first.
Talk to our online and local agents who can help you choose the correct tour to suit your swimming ability. Whether you a very strong swimmer or unsure or in the water, we will find you a tour that maximises your enjoyment in the Whitsundays.
If you're interested in other things to do in the Whitsundays, this list is for you.