The Difference between North and South Whitehaven Beach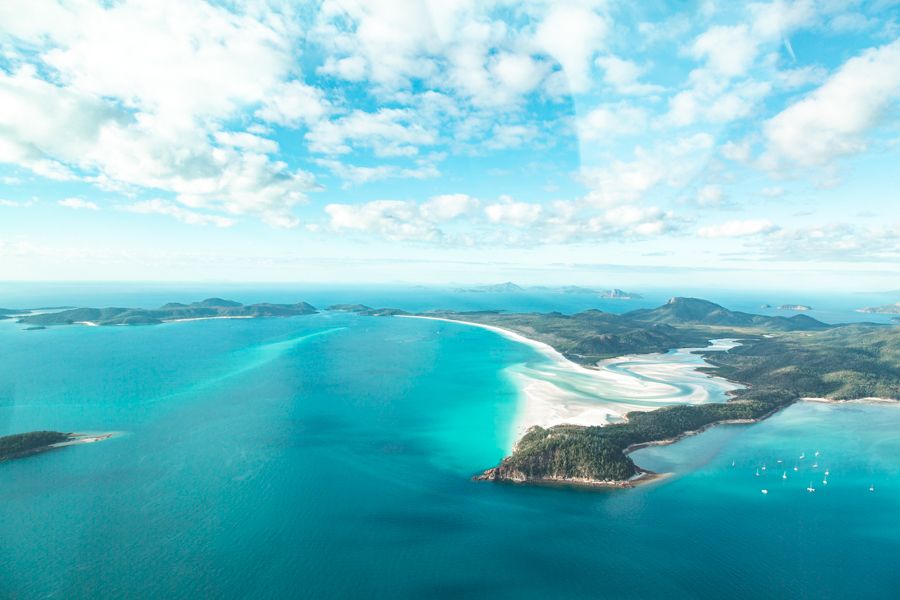 Whitehaven Beach
Every year, over 75,000 people visit the pristine national park, but you would never know by looking at it. Whitehaven Beach, located on the largest island, Whitsunday Island, lies within the Great Barrier Reef National Marine Park and is a protected world heritage site. Tour operators who take guests over also stagger their timings, so you have plenty of room with over 7 kilometres of pure white sand stretching along the island.
There are two parts to Whitehaven Beach, often referred to as the northern end and southern end. Some tours take guests to one or the other, and many take guests to both. With so many tours available to visit the #3 most Instagrammed location in Australia, how do you choose which is the perfect fit?
---
North Whitehaven
When you hear the name Whitehaven Beach, the first image to pop to mind will likely be the swirling turquoise waters and varied shades of white sand of the famous Hill Inlet Lookout. This is the money shot. Boats with permits to anchor at Tongue Bay access Whitsunday Island by beach drop offs, usually in a smaller inflatable motorboat. From here, it is a short 20 minute bush walk to the lookout, with 3 separate viewing platforms to get that perfect photo. Be sure to stop and smell the roses on the bush walk, as there is plenty to see.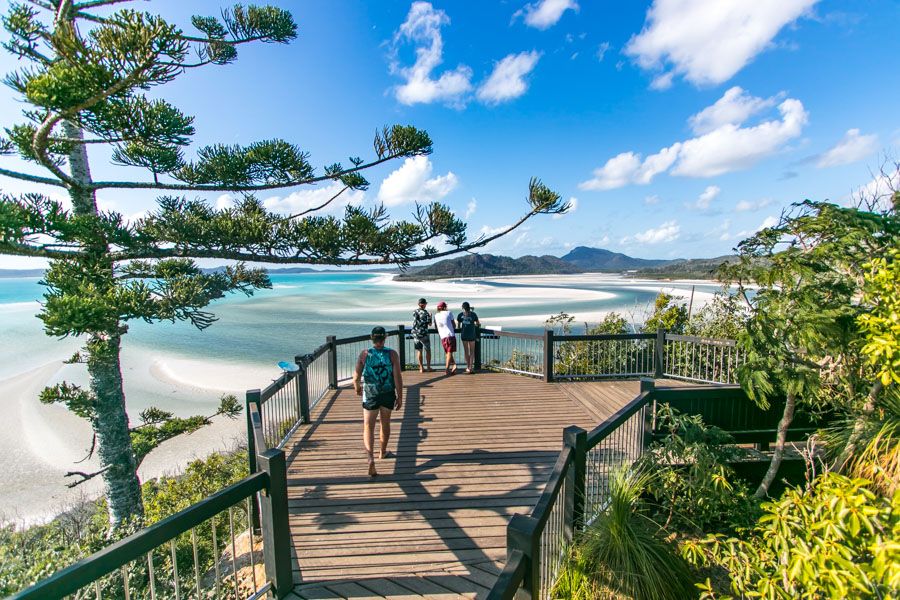 Butterflies, green ants nests, golden orb spiders, monitor lizards and bush turkeys make up some of the residents of Whitsunday Island, and you will find many more treasures in the lush tropical island rainforest. From here, you can access the sand on your way back down from the lookout by turning right. Here you can find baby sharks and stingrays in the protected inlet, a stunning large tree stump (perfect 'gram spot) and the elusive Betty's Beach cove.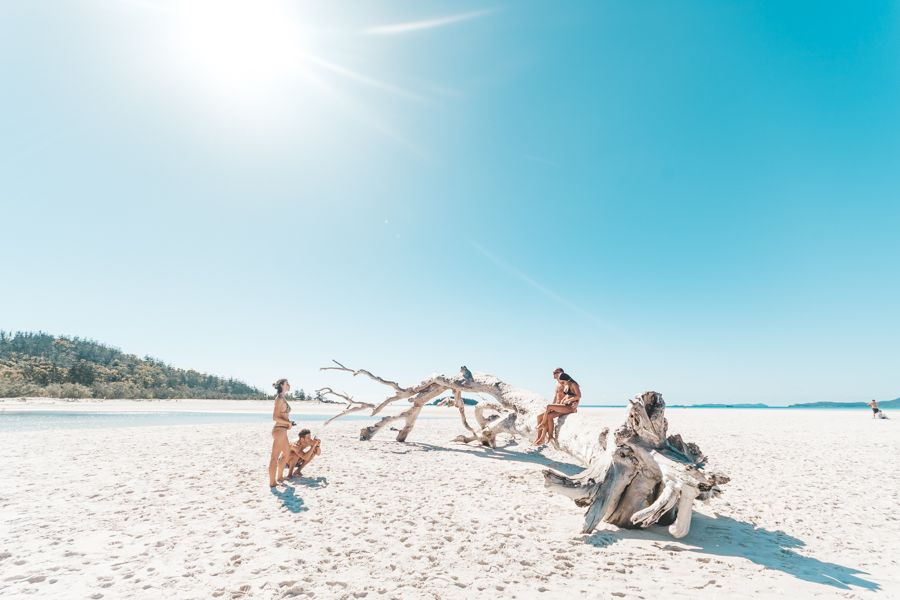 ---
South Whitehaven
South Whitehaven beach is certainly not without its charms. Step onto the 7 km long powdery white beach, where your dogs will be barking (literally - the sand is so fine, your feet squeak when you walk!). There are two bush walks available for the adventurous, one loop circuit and one ending at Chance bay on the other side of the island. There is also a small camping site, and you can book your site online with national parks or through Scampers island transfers.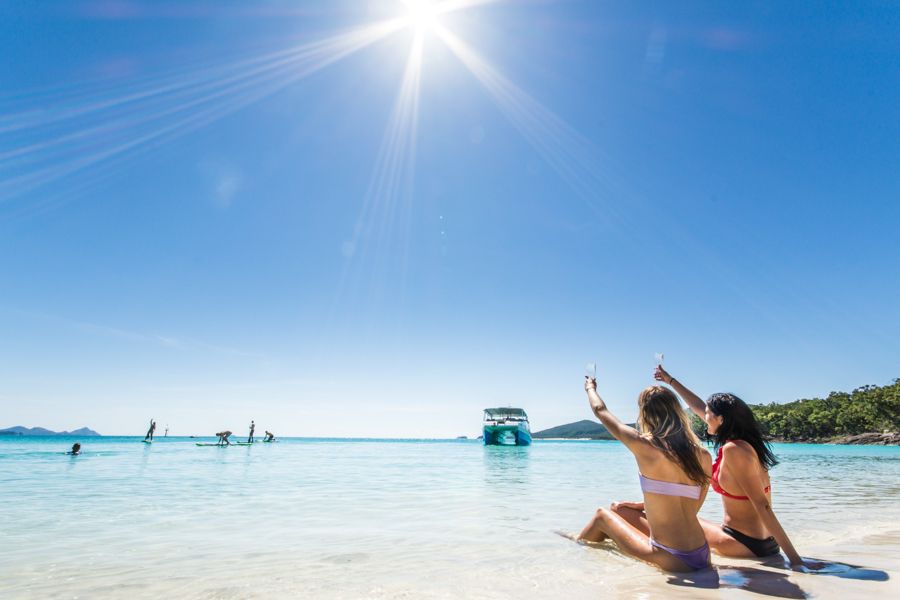 Camping on Whitehaven is arguably one of the coolest experiences on offer in the region-Imagine waking up and having Whitehaven completely to yourself, or walking along the white shoreline under a full moon! There is no running water on the island, and campfires are strictly prohibited, so be sure to prepare accordingly if you're planning to stay overnight.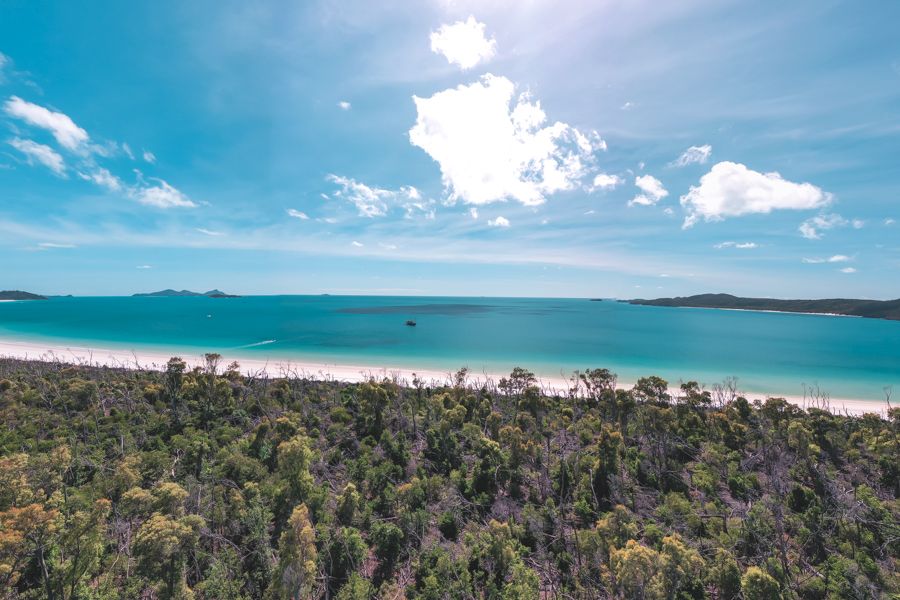 Whether you're visiting north or south Whitehaven beach, there is something special at each location, so chat to us today to help you decide on the perfect tour to experience the best of both!
To find out which tours go to the north, south, or both ends of Whitehaven Beach, chat live to our local experts to get more information or check out our wide range of tours here
---