Betty's Beach: Whitehaven, Whitsundays
Updated Fri 03 Nov 2023
The unofficial best-kept secret in the Whitsundays, Betty's Beach truly is a hidden treasure on Whitehaven Beach. Nestled on the north end of Whitehaven Beach on Whitsunday Island, this protected cove is the perfect place to hide from the crowds and have your own little slice of paradise in the Whitsunday Islands.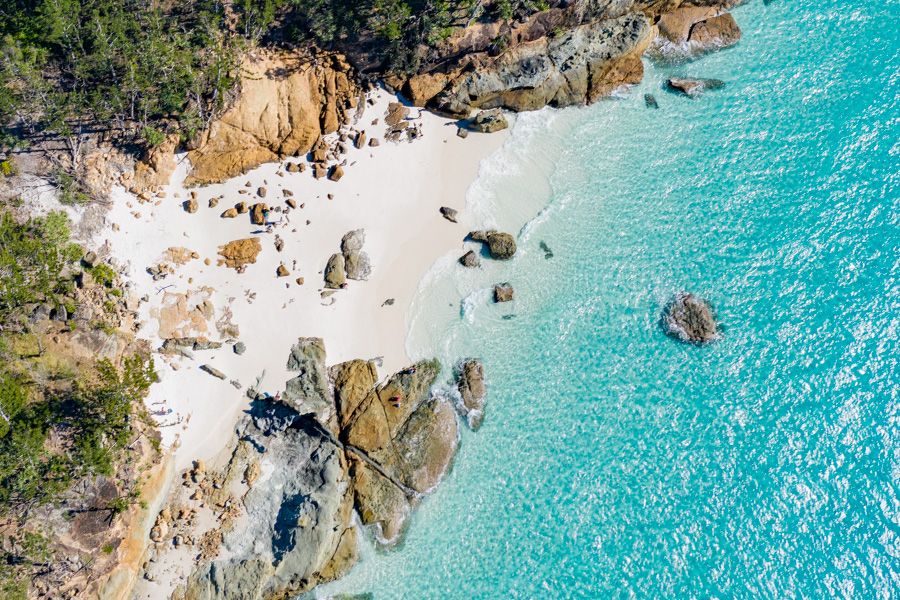 ---
History of Betty's Beach in the Whitsundays
Affectionately named Betty's Beach, this secluded part of Whitehaven would have lent itself to multiple uses when the original landowners, the Ngaro people, inhabited the island. Folklore paints pictures of men using the cove to dig trenches and trap fish, utilising the tides at their disposal. Grinding up Red Ash or Soap Tree bark, this natural substance created a soap-like compound, which the indigenous tribe used to remove oxygen from the water, killing the fish in large numbers once caught in their makeshift trap.
Another use of this area is said to have been strictly for the Ngaro women, and the beach was where they would gather to aid in childbirth, weaving Dreamtime stories into the ceremony all in the privacy of the cove.
While the origins of the beach's name are unknown, it's likely it was named by an early settler or timber cutters from the Whitsunday Island Mill. Whitsunday Island, along with many other islands in the region was used by European settlers for timber milling, grazing cattle, and farming in the 1800s.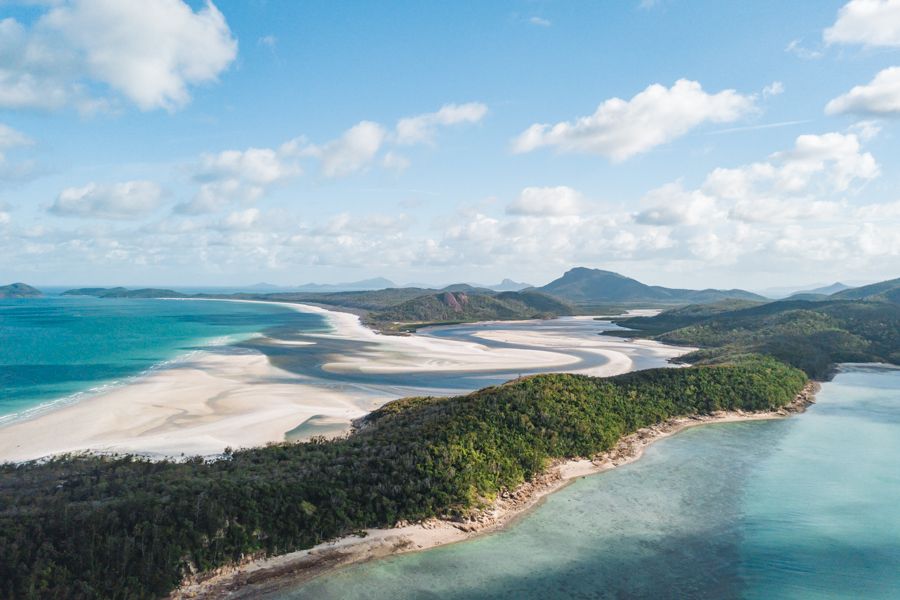 ---
How to get to Betty's Beach
Getting to Betty's Beach on Whitsunday Island is easy. Once you've landed on Whitsunday Island in Tongue Bay, you'll take a 20 minute bush walk to behold the wonder that is Hill Inlet Lookout. Most boats take you on a guided tour here, and once you've looped back down, instead of turning left to head back to Tongue Bay, swing right and follow the trail down to the north end of Whitehaven. Once you hear your feet squeaking on the 98.9% pure silica sand, follow the coastline to your left until you hit some rocks. Over these rocks lies this hidden gem!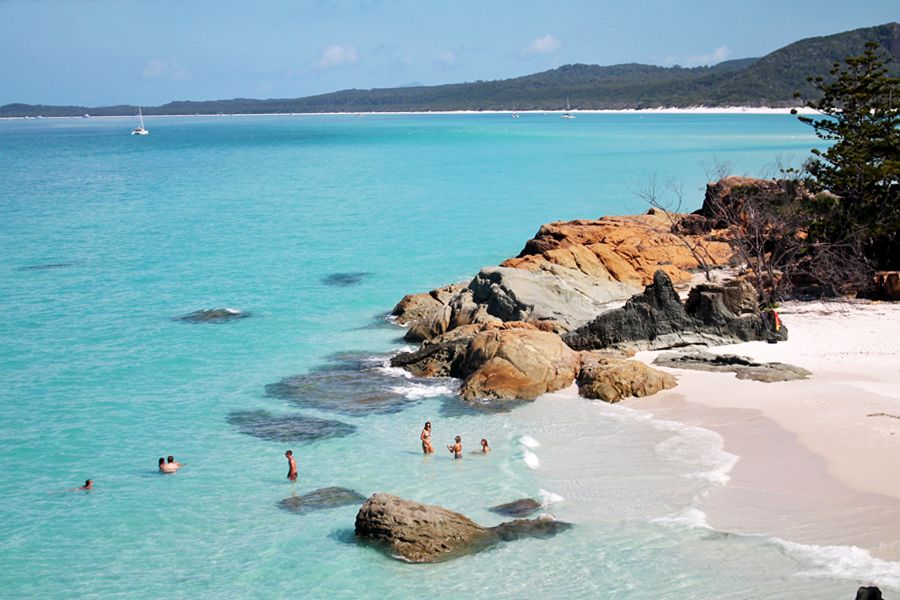 ---
Which boat tours visit Betty's Beach?
If you want to visit Betty's Beach, you'll have to book a tour that includes North Whitehaven Beach in the itinerary. While just about every boat tour visits Whitehaven Beach, not all tours will go to both the north and south ends of Whitehaven. So if you want to explore this secluded spot, make sure you let us know and we will help you pick the perfect tour to help get you there! Choose from day trips if you're short on time, or overnight sailing if you really want to absorb the beauty of the islands and lose yourself.
Most people overlook this area, so if you want a little piece of Whitehaven to yourself, make sure you don't pass by Betty's Beach!
---
Ready to head to Whitehaven Beach? We've got everything you need to know before you go. Chat live with us online or call +61 74914 2425 to find out which tours can get you there!