Hill Inlet Lookout Whitsundays
Updated Wed 19 Oct 2022

A Photographer's Dream
With its stunning view, Hill Inlet Lookout is one of the most photographed locations in the world. The second most in fact, in all of Australia, and worth every snapshot. It is situated on the equally iconic Whitehaven Beach on Whitsunday Island, which is another favourite among both locals and visitors.
Hill Inlet Lookout provides an amazing view of Hill Inlet and Whitehaven Beach, which are situated below. The view of the swirling sands below are never the same twice and are one of nature's masterpieces. From the lookout, you can also see a great view of the surrounding tropical islands as well as the stretches of aqua-coloured oceans and white sandy beaches.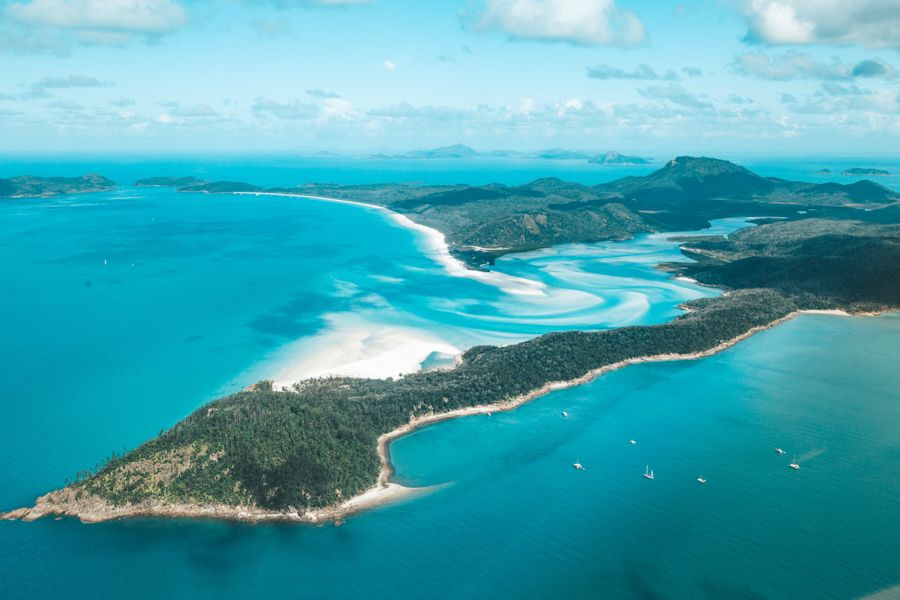 ---
Location
Hill Inlet Lookout is located at a peak on Whitsunday Islands and requires a short bushwalk from the northern end of the island, near Tongue Point. The 1km turnaround walk provides an amazing and short walk where you can enjoy the native flora and fauna species. Your crew will point out all the amazing wildlife and plant species as you make your way up and down the track before reaching the infamous lookout point.
When at the lookout, you will get a fantastic panoramic view of the 7 kilometre stretch of silica sand below the perfect photo opportunity. And the best time to access Hill Inlet Lookout is at low tide when the beach is really out of the water and you can see the different colours of the water in the shallows.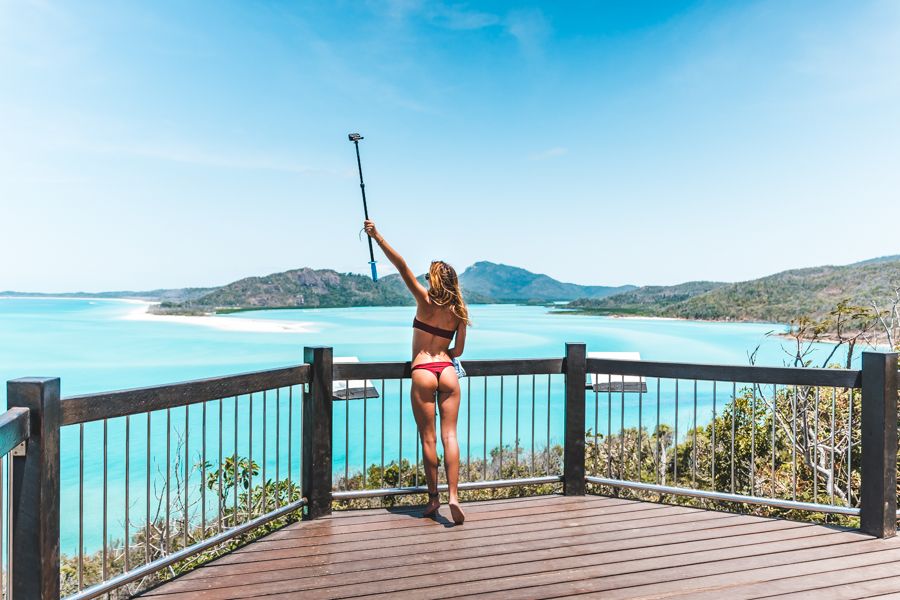 ---
How to get to Hill Inlet Lookout
Almost all day and overnight trips visit Whitehaven beach and include the bushwalk to Hill Inlet Lookout (with the exception of some, please inquire about specific trips with your travel consultant). Tours often visit Hill Inlet Lookout before or after spending time at Whitehaven Beach, making it the ultimate Whitsunday Island trip. Ask us about which tour visit the Lookout to ensure you get to enjoy one of the best views in all of Australia.
Alternatively, you can view Hill Inlet Lookout from a scenic flight.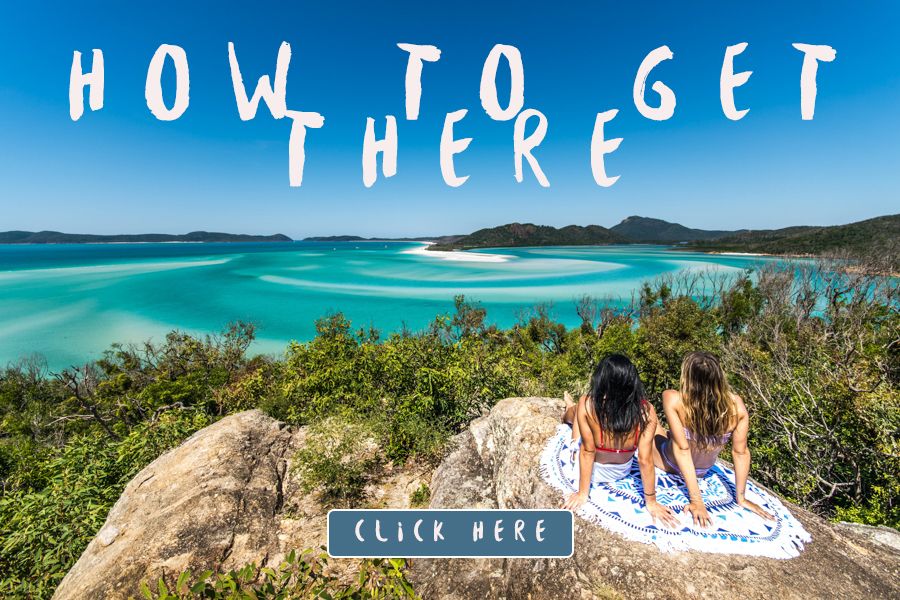 ---
Access to North Whitehaven Beach
After you have snapped photos from every possible angle of the Inlet from the lookout, the majority of tours will leave you to explore the beauty of the Northern Side of Whitehaven Beach. This in itself is a worthwhile trip; with the worlds finest silica sand, huge tidal lagoons, the perfect Instagram tree, baby sharks and rays and access to the hidden gem of Betty's Beach pictured below. The north side differs quite a bit from the south end, find out how here.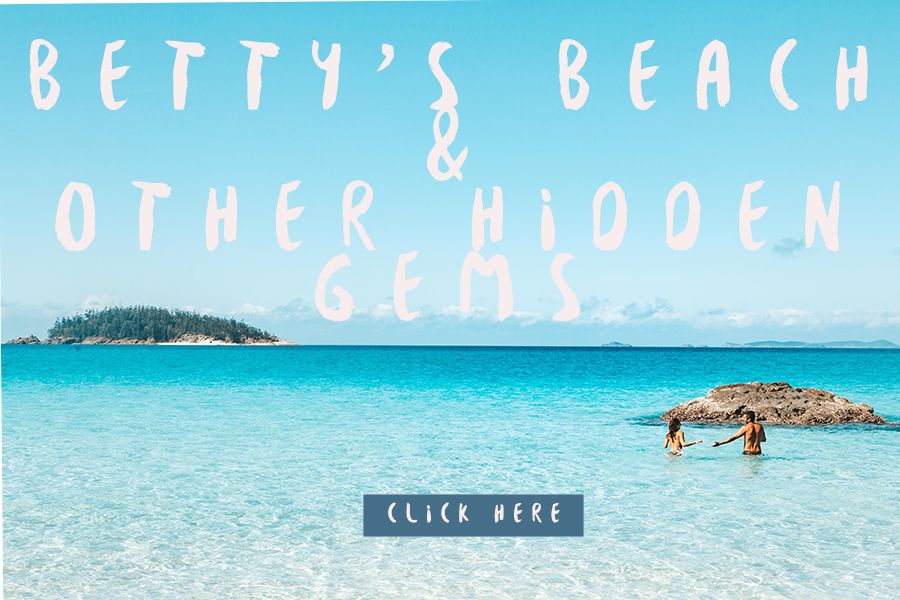 ---
For further insight into the Whitsundays and Hill Inlet, contact our friendly travel experts on +61 74914 2425 or on our live chat!