Hidden Instagram Gems of the Whitsundays
Updated Mon 23 May 2022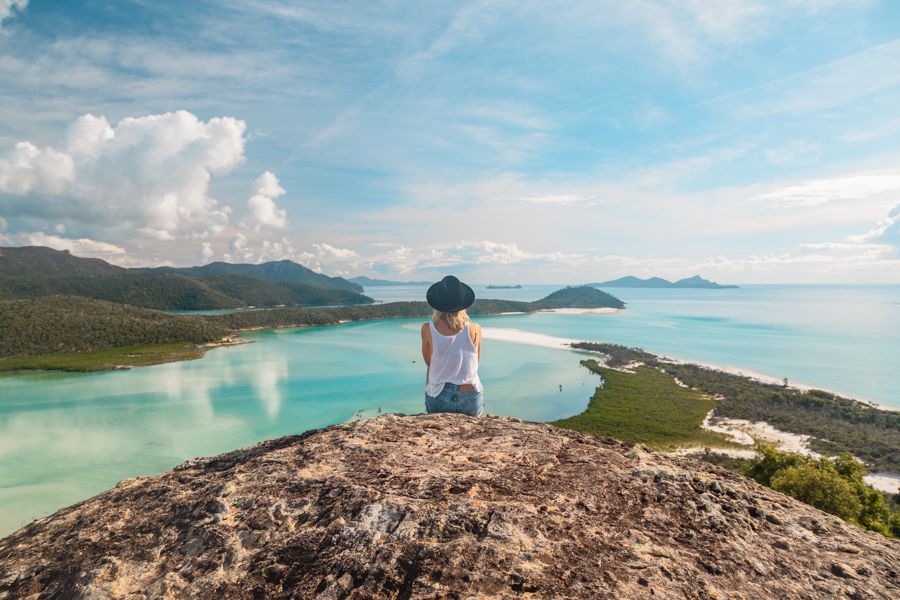 Have you been dreaming of a holiday to the Whitsundays, full of beautiful sandy beaches, breathtaking tropical rainforests, and… crowds? We don't think so! As locals, we have always savoured this incredible region we call home and all of its hidden gems. However, sometimes we need to get away and enjoy its beauty in solitude so we can really appreciate all this region has to offer. That's why we've compiled the best kept secret spots in the Whitsundays, perfect for the adventurous traveller hoping to find their own private slice of paradise for a truly unique and once-in-a-lifetime holiday.
---
Cedar Creek Falls
You're probably thinking 'Cedar Creek Falls doesn't seem so secret,' but bear with us. While this is true, there are some secret spots at Cedar Creek that are only known to the few that dare to explore higher with a simple hop, skip and a jump to the top (PSA - we do NOT recommend jumping from the top). If you're into exploring and aren't squeamish about heights, there is a small overgrown trail to the right of the falls, which involves a bit of rock climbing to get to the most unique view of the falls - from the top of them!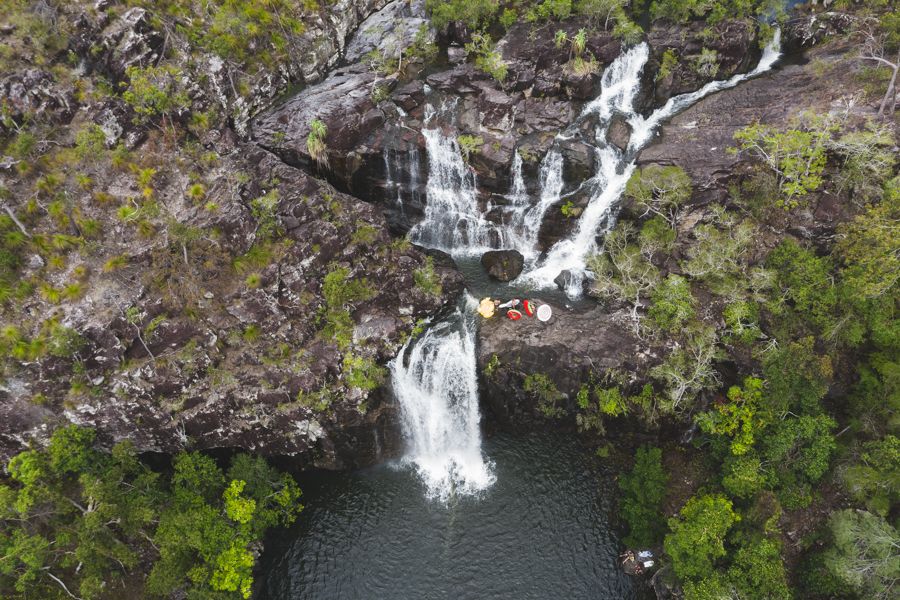 Above Cedar Creek's initial waterfall lies glorious pools of fresh rainfall, incredible rock formations, monitor lizards and many other rainforest residents who also like to stay away from crowds. Keep climbing, and bring a light esky with a couple of drinks, lunch, and your GoPro to capture your perfect unique Insta story!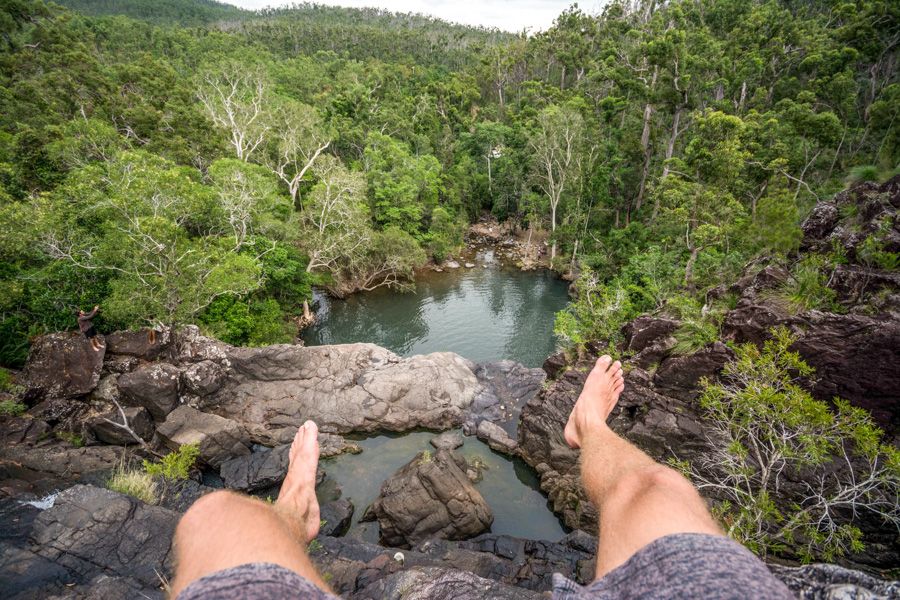 ---
Whitehaven North End, Betty's Beach
Ok, you're probably sceptical again, as Whitehaven Beach is currently the #2 best beach in the world and the #3 most 'grammed spot in Australia. While most people finish their bushwalk to Hill Inlet lookout, (you know, the "swirly sands") and head straight down to the water's edge to check out the stingrays and baby lemon sharks, most people miss out on the private gem that is Betty's Beach.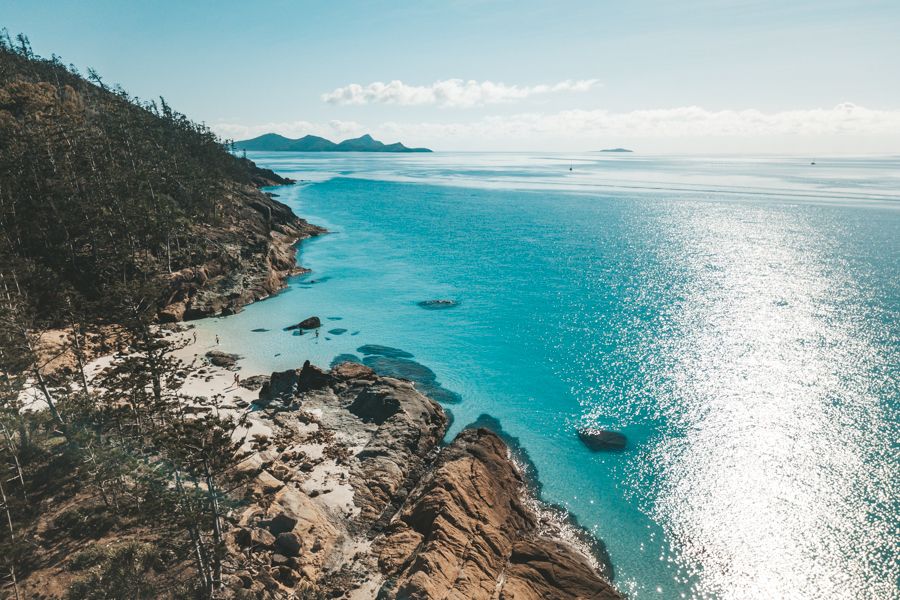 Once you've landed on the 98.9% pure silica sand, head left and follow the coastline to a cluster of rocks that appear to back right onto the cliffs of the forest (seemingly a dead end); right past those rocks lies a secluded beach far away from the crowds, which is known as Betty's Beach. Locals usually always jet straight for this cove, and very rarely will you have more than the odd visitor venture over to take some snaps before heading back to be with their group, and little (if any) tour guides mention this spot to tourists. Talk about having Whitehaven to yourself!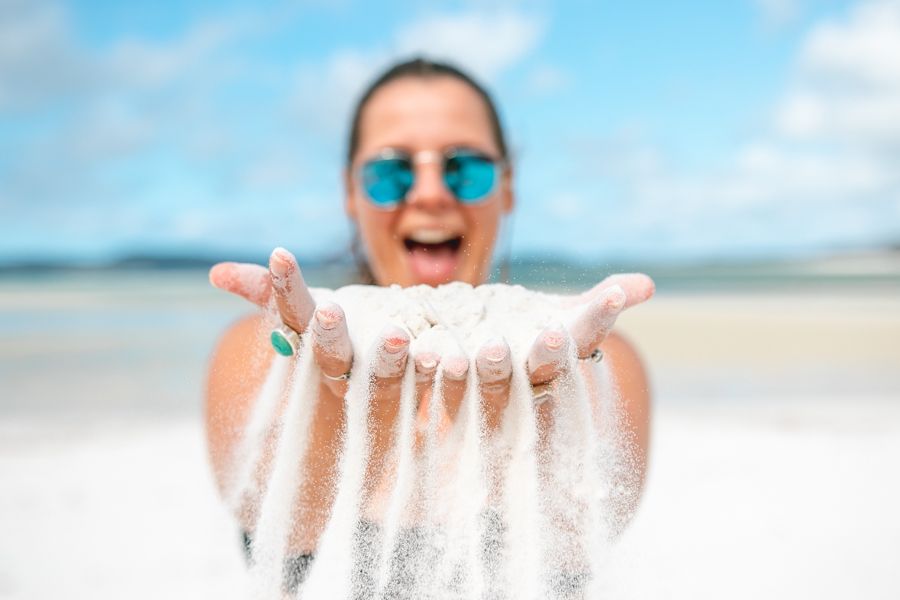 ---
Butterfly Bay Waterfall
While there are a few vessels in the fleet who occasion upon the beautiful Butterfly Bay, it isn't very common these days. There are some great coral systems throughout this area, however, there are many other snorkelling spots with easier access and far more advanced structures where they prefer to take passengers (especially day boats). Nestled into Hook Island in front of Butterfly Bay lies a short hike suitable even for the non-athletic types. At the end of this hike lies a hidden waterfall which offers a narrow but deep plunge pool to cool off. The other thing that's hidden there you ask? Well, it isn't called Butterfly Bay for nothing!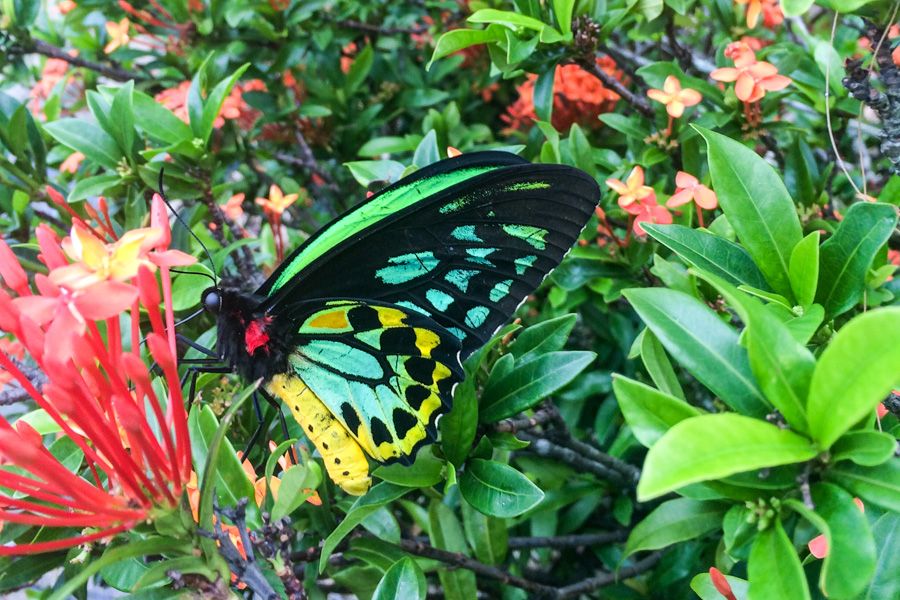 After the wet season, the butterflies are hatching in droves, and with so many around you, you literally need to move them out of the air in front of you as you walk! It's the most magical secret because there is only a short period of the year where this concentration occurs, however, most of the year you will find dozens of different types of butterflies galore.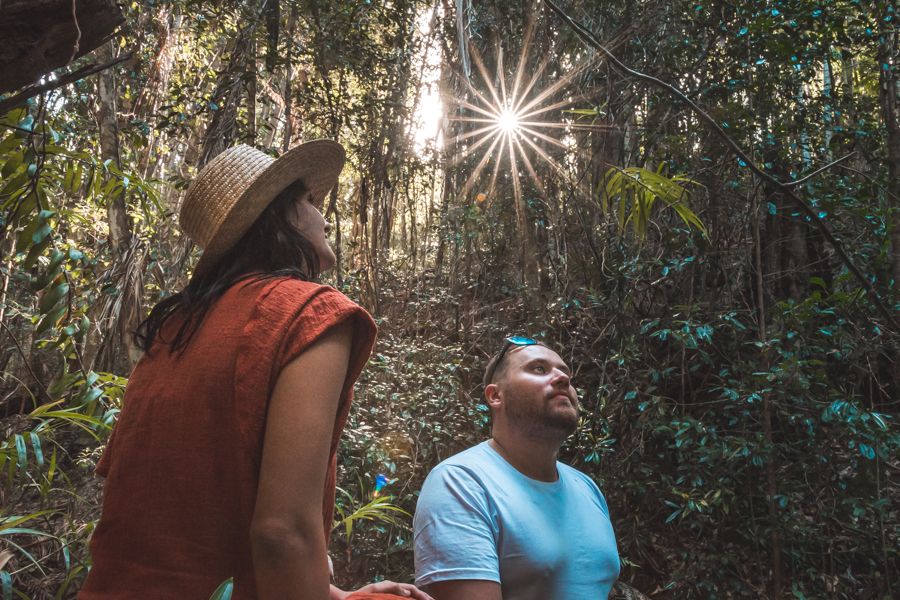 ---
Mika's Airlie
If you're ever wandering along Airlie's main strip, be sure to stop by Mika's! It's a Latin inspired bar and restaurant. It's hard to miss as the restaurant is located up a set of colourful, mosaic stairs. Although this instagram spot isn't as scenic, it sure does still look pretty 'gram' worthy. Stand in front of the butterfly wings or take a seat on the coloured stairs and pose away!
While you're there, you may as well treat yourself to a fresh cocktail, some tacos, BBQ platters, fresh seafood or more! The restaurant is open Tuesday to Saturday from 12pm to 9pm. Sit back and relax in the Latin restaurant's fun atmosphere and be taken care of by the friendly staff.
---
George's Diner
A short drive from Airlie Beach lies Conway Beach. While this is a stunning place to visit in its own right, there is another little gem hiding off the road to Conway: George's Diner! A longtime local, George created the '50s era themed diner in homage to the ones he saw on a visit to the USA. Complete with checkered floors, jukeboxes, classic cars and costumed waiters, this is a unique way to spend a lazy Sunday afternoon exploring the wider Whitsundays region... and going back to the future!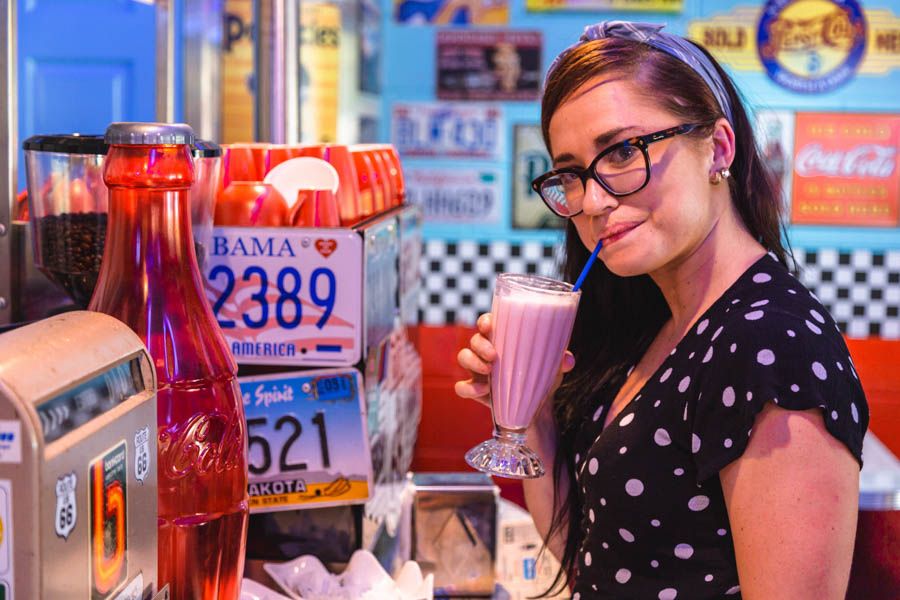 Bringing your pooch along for the ride? George's Diner is dog-friendly, and encourages a visit from your furry friends as well! After your authentic '50s inspired burger and milkshake, be sure to check out the array of historical era bikes, cars and memorabilia adorning the area from George's own collection. Since you're in the neighbourhood, why not pop down to Conway Beach for some beachcombing while you're at it?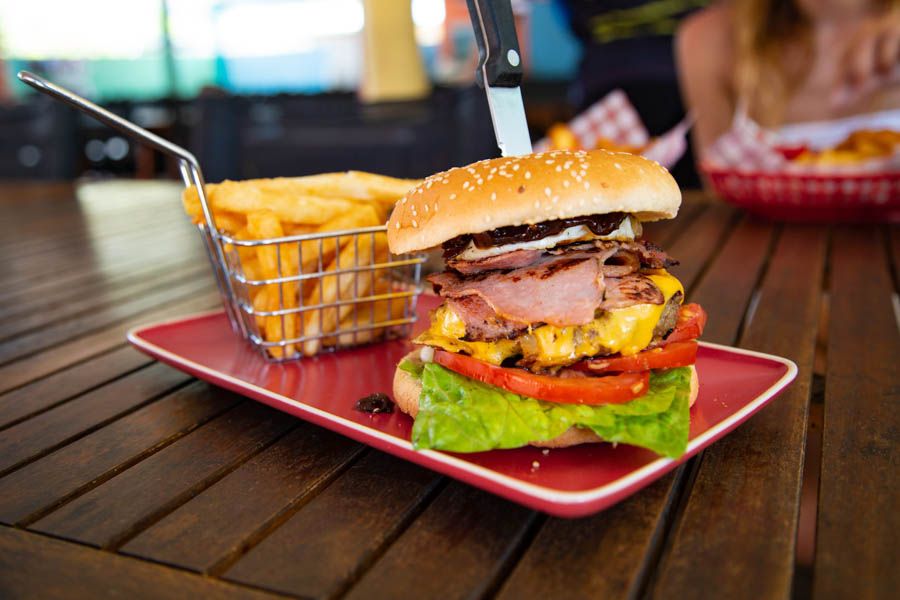 ---
Bowen-Wood
You may have heard of the little town of Bowen, about a 45-minute drive north of Airlie Beach, and it's beautiful beaches. But did you know Bowen is chock full of interesting sites to see in town? Affectionately referred to as "Bowenwood," this was a major set location for the filming of the big blockbuster hit "Australia," starring Nicole Kidman and Hugh Jackman. The water tower you can see when driving into town even touted "Bowenwood" for years, but has now been replaced by a large colourful mural. Summer Garden Cinemas, one of Australia's oldest movie theatres, also has a little tour they will take you on prior to catching a flick, so make sure to ask for Ben and get all the Hollywood gossip!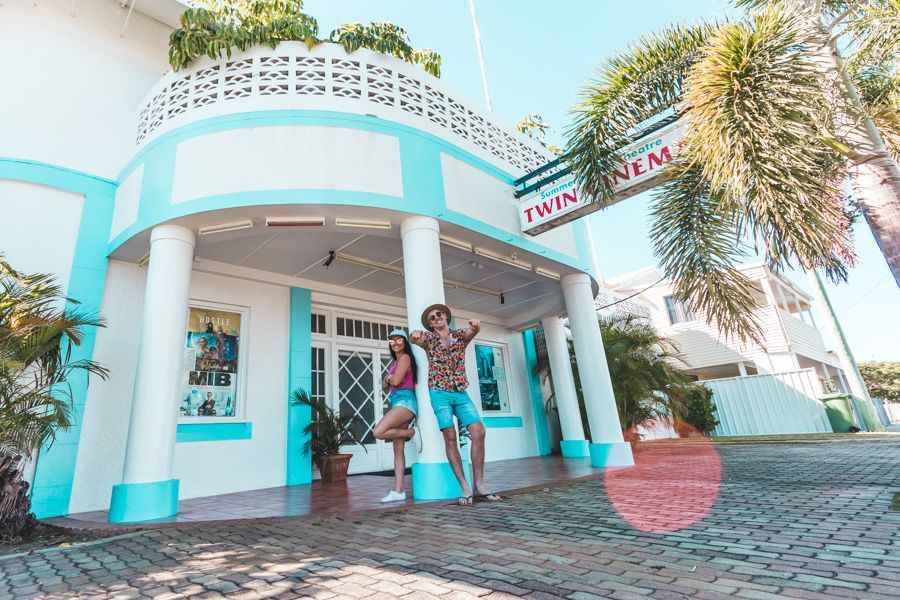 Speaking of murals, Bowen is also known for having dozens of murals hidden around the town, so make sure you keep your eyes peeled and stop to have a look at some of them. Wondering why the streets are so wide? Before Brisbane was named the capital of Queensland, Bowen was in the running for this spot. They built their streets extra-wide in anticipation of this, but unfortunately never had the need. One day perhaps… but for now, be sure to also stop at the information centre for a selfie with the giant mango, and of course, to grab a mango sorbet!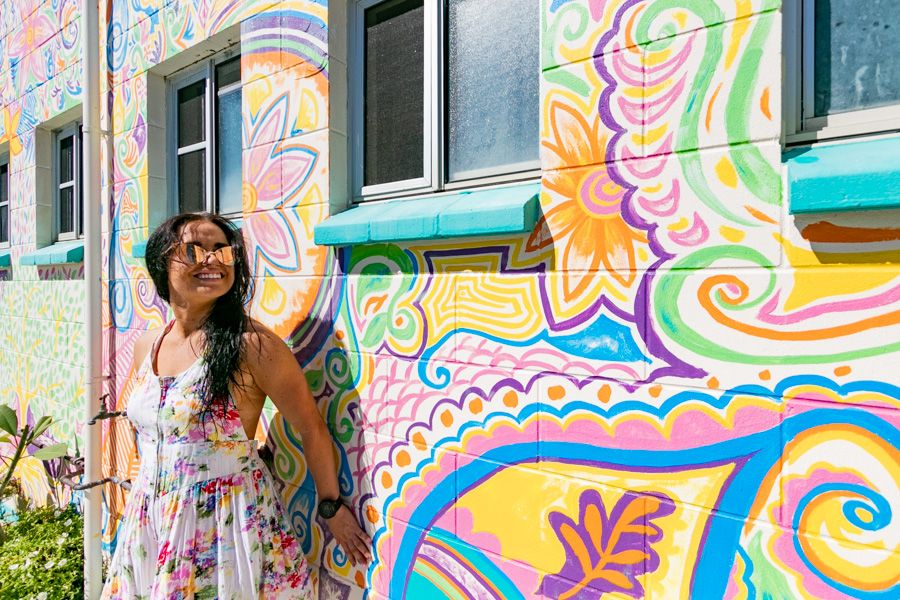 ---
Coral Beach and Mt. Rooper Circuit
There are a few walking trails that are sure to take your breath away, which are just another short car ride from Airlie Beach to Shute Harbour. Coral Beach is a very easy, flat circuit that ends on a secluded beach made up of (you guessed it) coral! Off the mainland and around the corner from Mandalay Bay, Coral Beach is a favourite of locals and is very unfrequented.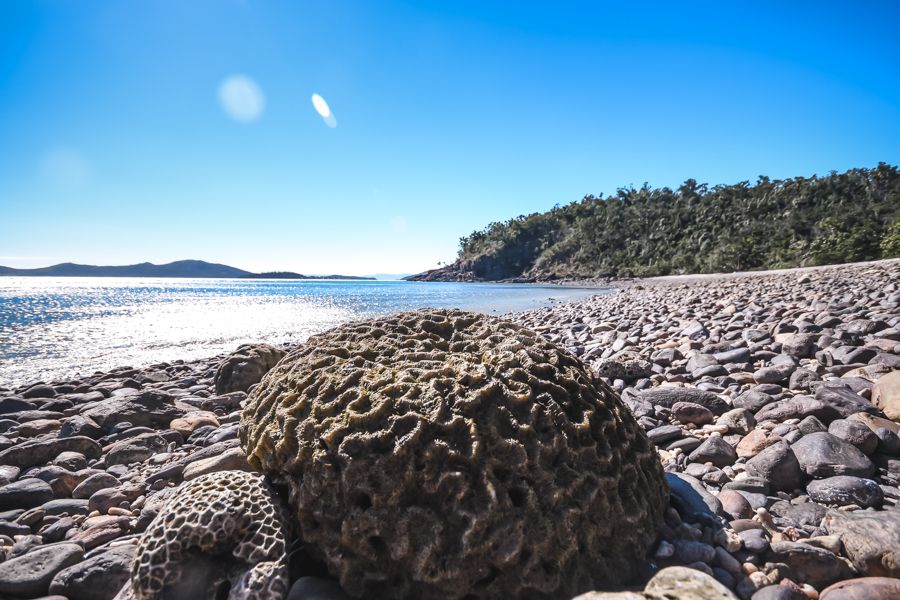 If you're after something a little more challenging, why not hike the Mt. Rooper circuit? The entrance to this over 7 km circuit is located in between Flametree and Shute Harbour, and there are several lookout points to make the trek worth your while.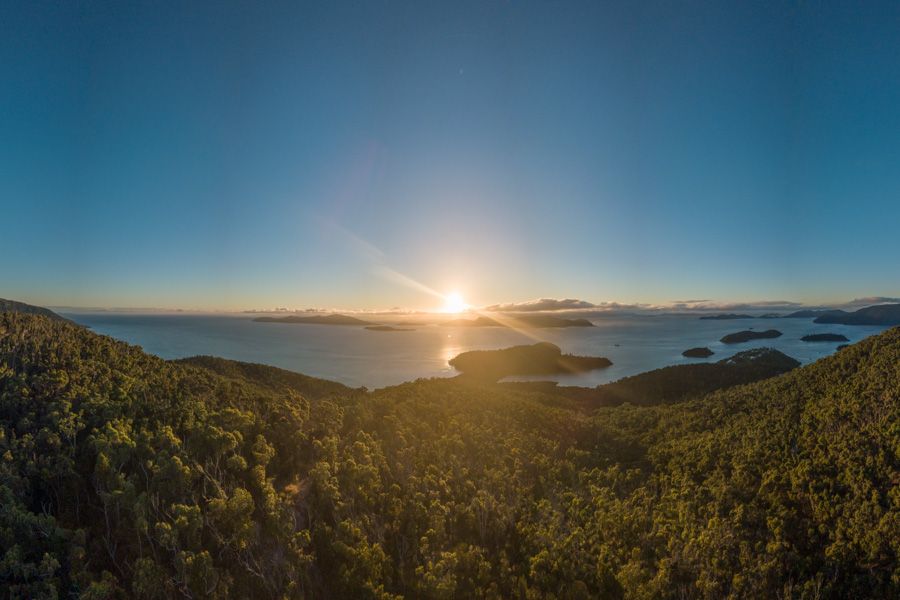 ---
Bredl's Wildlife Farm
If you're only in Australia for a short time, and dream of getting an outback experience as well as having an authentic wildlife experience, then look no further than Bredl's Wild Farm! There are several ways to get to Bredl's, whether you're self-driven or require an add-on pick up. Out at Bredl's you'll get the chance to hear some truly amazing stories, sample some bush tucker and get up close and personal with some of Australia's most iconic animals.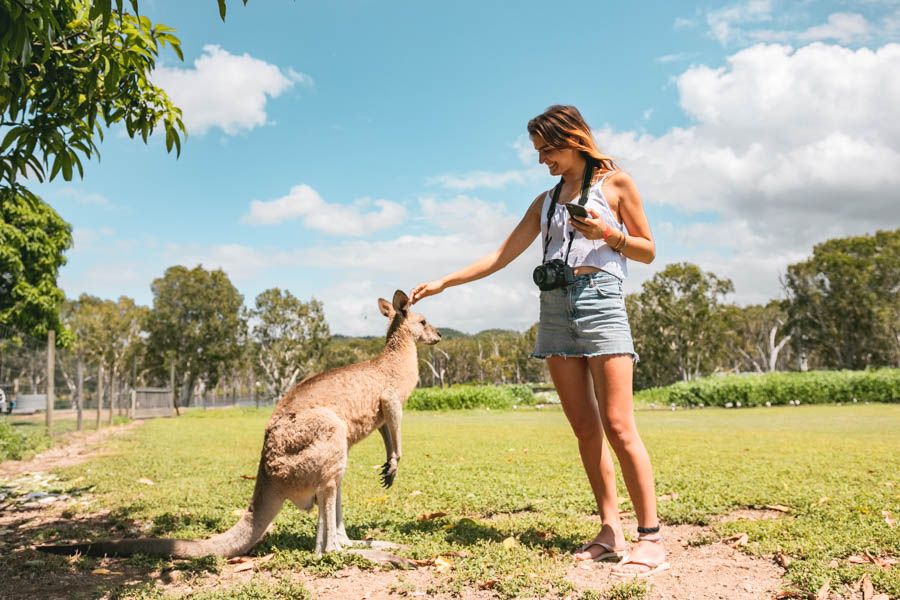 There is a large saltwater crocodile (or "Salties" as they're known here), a cassowary, kangaroos and wallabies, and of course, koalas to cuddle! Queensland is the only state in Australia where you can hold koalas, making it a bucket list item for visitors. Ask our local travel experts for timings on these tours, as they only happen at certain times during the week. Where else can you pack so many Australian experiences into one?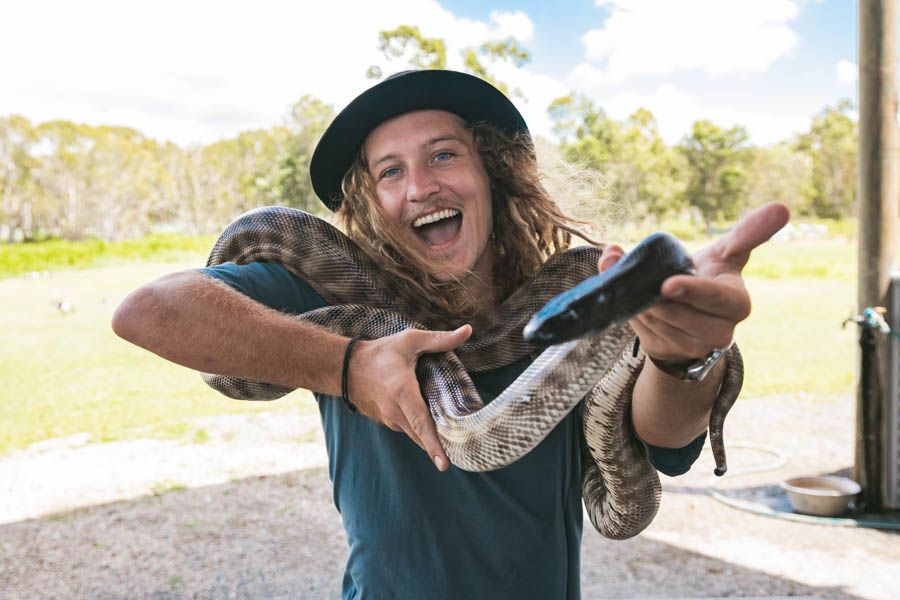 ---
Monte's and Cape Gloucester
Everyone knows locals love their Sunday sessions, and what's not to love with cold drinks, live music, and fantastic scenery? One of the best-hidden spots in the Whitsundays is out near Hydeaway Bay. About a 50-minute drive from Airlie Beach, Monte's Reef Resort ticks all the boxes for a secluded island vibe. Settle in for some amazing seafood here, and eat right on the sand! Here you'll see locals driving right up to the beach on their dinghies to grab a cocktail or a cold beer.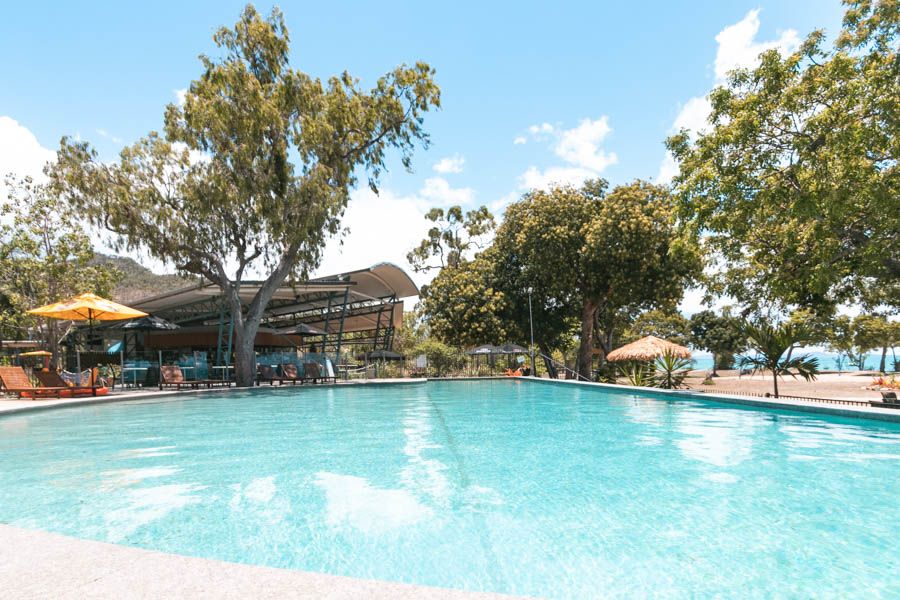 Head a little further down the dirt track and you'll find the beloved Cape Gloucester Eco Resort, another local fave. Cape Gloucester offers some of the most amazing views of Cape Gloucester Island and surroundings. Make sure to bring your bathers and towel for a dip in the pool or the sea. If you're keen to mingle with the locals, then weekends are when these spots really kick off, however, it's a beautiful way to spend an afternoon any day of the week. Best to check online before you head out for opening times, bookings, and private functions.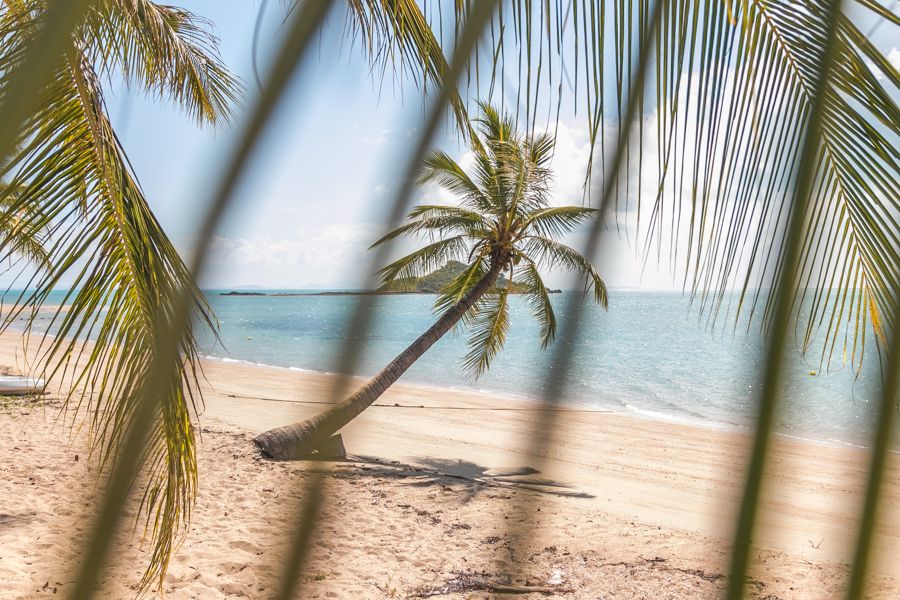 ---
Picnic on Whitehaven Beach
Undoubtedly Whitehaven Beach isn't exactly a secret location, however, most people have never arrived by their own private helicopter or seaplane for a catered champagne picnic! This is something most people haven't experienced, so if you're looking for a truly lavish and unique way to experience Whitehaven, this is definitely worth every penny.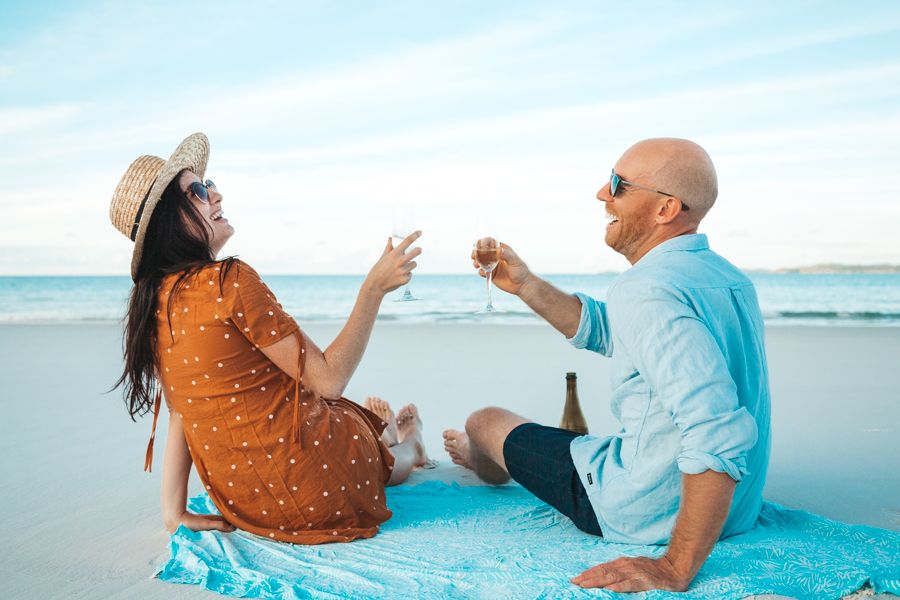 After taking a loop around the famous Heart Reef, take in Whitehaven Beach and Hill Inlet Lookout from one of the most magical perspectives - from above, that is! Landing on the water in a seaplane is a smooth and exhilarating experience, but if you don't want to get your feet wet you can opt for a helicopter landing right on the sand. Several companies offer both options, and it's always worth checking for the latest deals, as there are high and low seasons, so this doesn't have to break the bank to make your bucket list items complete.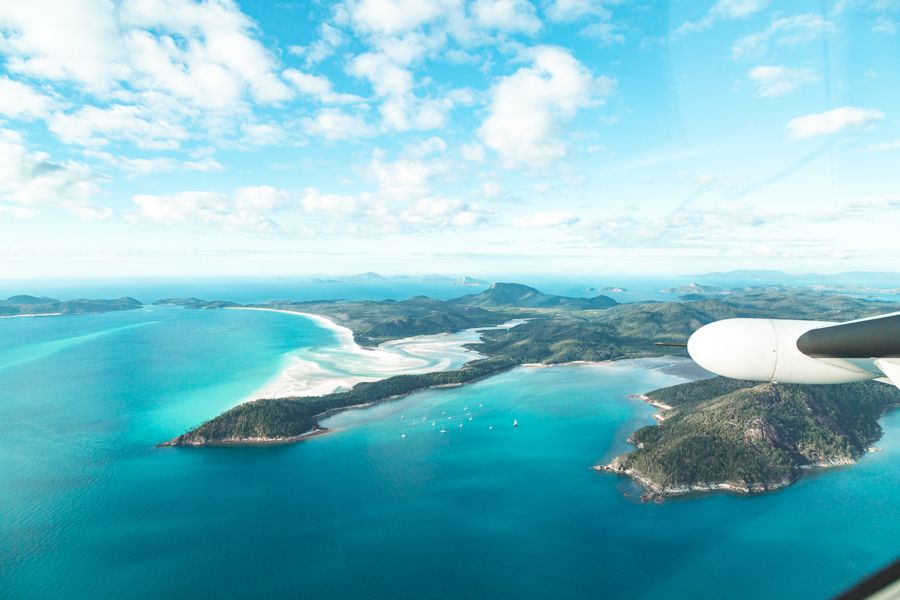 ---
Whatever your budget, or how far off the beaten path you choose to go, our team of local experts can assist with any of these experiences and more!

Chat to us today to find out more.