The Newest Outer Reef Tours From Airlie Beach
With the Great Barrier Reef right on our doorstep, having only the best tours to showcase its unparalleled magnificence seems only right. Here are two brand new (departing from Airlie Beach) to one of the Seven Natural Wonders Of The World that will absolutely guarantee to blow you away.
If Cairns is the gateway to the reef, then Airlie Beach is undoubtedly its heart. Stretching for over 2,300km along the Queensland coastline, the Great Barrier Reef is not only the largest reef system in the world but also the only large enough to be visible from space.
Consisting of over 3,000 individual reefs and home to over 9000 individual species, this underwater world is as iconic as it is beautiful, and attracts millions of tourists each year for snorkeling, diving and subaquatic exploration.
---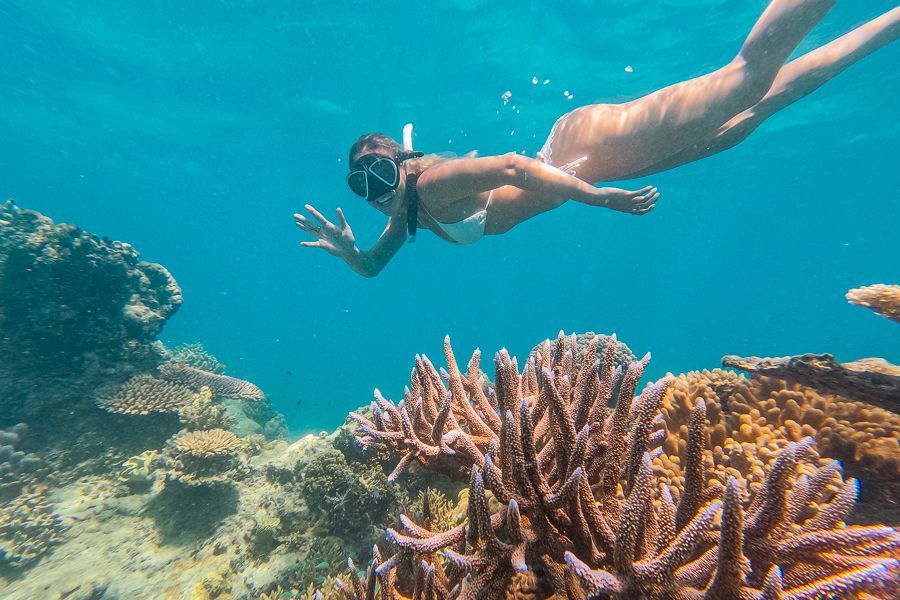 There has been an outer reef tour presence in Airlie Beach for quite some time already, but recently due to an ever increasing demand for capacity and diversity in what's on offer, a couple of companies have decided to launch their own fairly unique tours to this paradise.
---
When's the best time to visit the Great Barrier Reef?
There's no particular best time to visit the outer reef as such, however winter in the Whitsundays delivers generally consistently calmer, dryer and more moderate weather. The cooler temperatures, coupled with the more diverse marine life make for a truly memorable experience each and every time you go out on the water.
Conversely, the summer months typically coincide with the busiest months of the year, and this is partly due to the longer days and warmer weather. The wet season tends to begin in December and continues on until March, but don't let this put you off- the rain is only ever for short periods and the rest of the time is stunning sunshine.
---
Outer Great Barrier Reef Snorkel Adventure from Airlie Beach
Having recently started in July 2023, local award winning company Redcat's Outer Great Barrier Reef Snorkel Adventure uses their iconic boat Wildcat to take up to 40 passengers per trip to the outer reef. Combining both speed and style, this tour departs from the Coral Sea Marina every Monday, Tuesday, Wednesday and Thursday at 8am and returns at 4pm.
You'll begin your journey gliding through the beautiful Whitsunday Islands, before heading across to open water to the outer reef. The huge engines on this boat mean you get to spend less time traveling and more time snorkeling at multiple different spots along the reef.
A beautiful charcuterie-style buffet is served on the boat, consisting of many different types of salads, cheeses and cold meats as well as bread rolls and wraps. Morning and afternoon tea are also served, and the boat also has a fully licensed bar ensuring you'll go neither hungry nor thirsty.
---
Viper
The newest tour in the area, Viper offers a truly unique experience by being the only tour that takes you to both Whitehaven Beach and the Great Barrier Reef in one day. Powered by Rolls Royce engines, this boat goes faster than any other boat in the Whitsundays; and because you get to each destination quicker, it means you get to spend more time doing the things you love to do!
Departing daily from the Coral Sea Marina at 8:30am, you'll reach Whitehaven Beach in a rapid 45 minutes, before heading up to Hill Inlet lookout and then getting time to spend on both the north and south end of the beach.
After a delicious buffet lunch, you'll be flying across the open water to the outer reef. You'll get up over 90 minutes of snorkeling fun right off the back of the boat, marveling at the colourful underwater universe, before heading back to Airlie Beach.
---
Ready to book your trip to the Great Barrier Reef from Airlie Beach? Call us at +61 74914 2425 or

live chat with us online

and we'll help you plan your adventures!