Ways to see the Great Barrier Reef
The Great Barrier Reef is one of the Seven Wonders of the natural world - it's larger than the Great Wall of China and it's the only living thing visible from space! While in the Whitsundays there are 3 ways in which you can see the Great Barrier Reef for yourself - on an overnight tour, a day tour, or on a scenic flight.
Each option offers you an exceptional and unique experience, but it's personal preference as to which method you prefer and what tour suits your time frame best. To help you make your decision we have broken each option down for you below.
---
1. Overnight Tour
Overnight tours are the most popular and sought out way to see the Outer Reef. We have two boats that allow you to visit the Great Barrier Reef and stay overnight: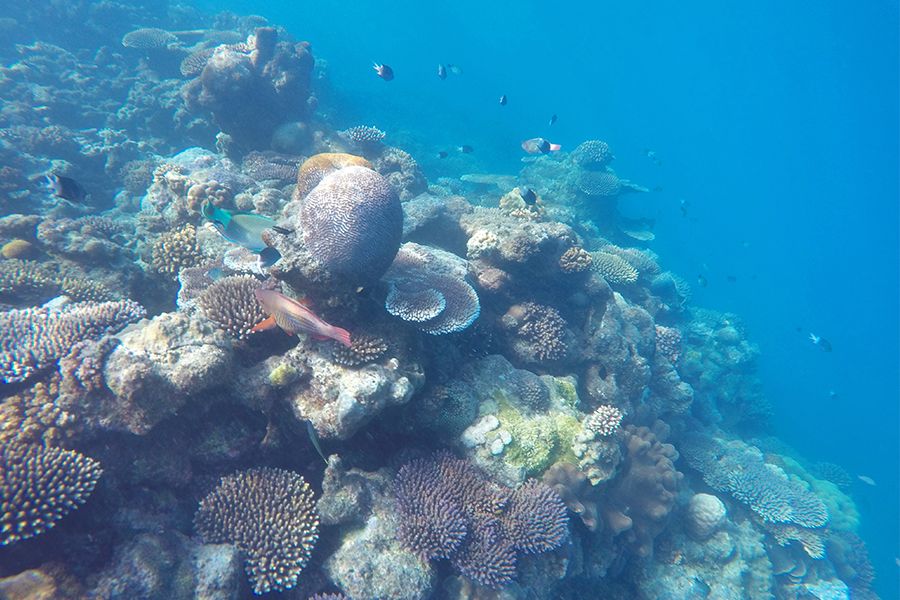 Kiana and Reefsleep are both overnight tours but offer two very different experiences. Kiana is a longer tour, and a sailing boat that makes its way around the Whitsunday Islands, visiting Whitehaven Beach and Hill Inlet Lookout as well as the Outer Reef. Reefsleep goes straight to the Outer Reef where you sleep in swags on a pontoon which is permanently situated in Hardy Reef (read more about Hardy Reef in the day tour section).
Both tours offer plenty of snorkelling along with great scuba diving opportunities for both introductory and certified divers alike! Please note all divers are subject to conditions and that you may be required to obtain a Divers Medical Certificate for certain medical conditions or if you are over 45 years old.
---
2. Day tour
Hardy Reef is one of many reefs that form the Great Barrier Reef. What's unique about Hardy Reef is that there is a floating pontoon permanently moored there. This pontoon is available to guests partaking in Reefsleep (overnight tour) or in any of the following day tours:
The HeliReef Fly/Cruise Package is the CW Reefworld tour plus a 45 minute helicopter scenic flight. This helicopter flight will either bring you back to the Whitsundays at the end of the day, or take you out to the pontoon to start the day, so it will also eliminate one way of lengthy boat transport to the Outer Reef!
---
3. Scenic Flight
Seeing the Great Barrier Reef from the air will take your Whitsundays experience one step further. Our aviation products include airplanes, seaplanes, and helicopters. Not all aviation tours will fly over the Great Barrier Reef, but if you stick to the list below you can't go wrong! All of the below tours will fly over the Whitsundays Islands and the Great Barrier Reef, included sights are Whitehaven Beach, Hill Inlet, and Heart Reef. Additional inclusions are listed next to each tour to help you distinguish the differences: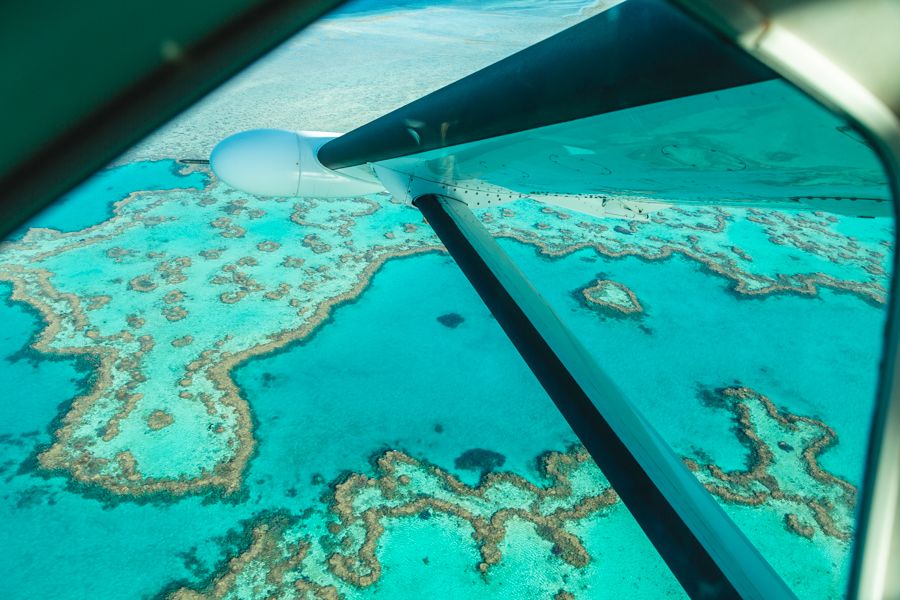 Airplane Tour
Seaplane Tours
Panorama Tour - 4.5hr tour. Like the Reef Adventure tour, you will get to enjoy coral viewing and snorkelling at the Great Barrier Reef. You will also land at Whitehaven Beach for a relaxing one-hour visit.
Helicopter Tour
We can also create and customise packages to suit your itinerary, so let us know if you have two or more tours in mind that you would like to do and we will create an exclusive package just for you!
Call us at +61 7 4914 2425 or click to chat with our friendly travel experts and find the perfect way to explore the Great Barrier Reef!