MiLady 2D2N
CLOSE
View More Thumbnails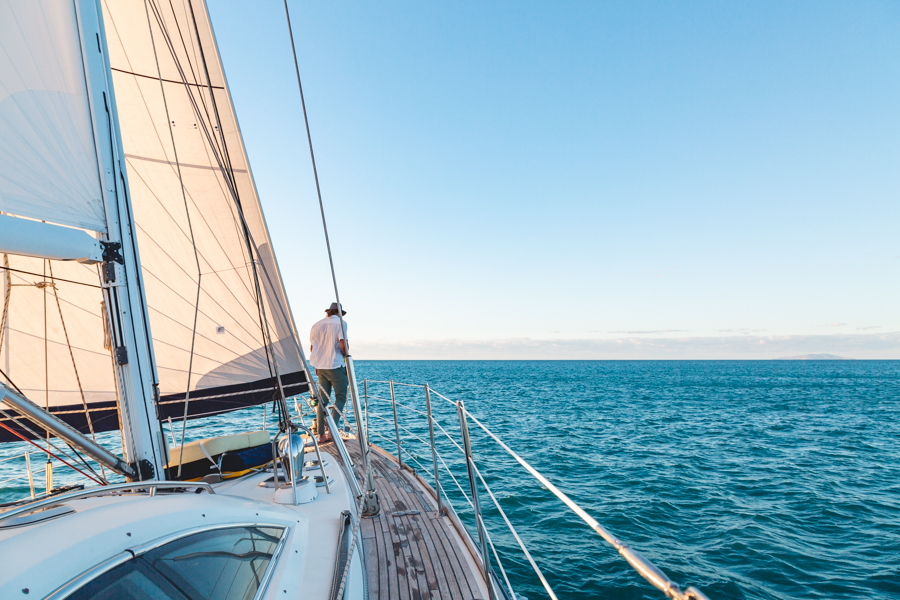 Loading...
Departure Times
Departs: 3:30pm - Mon & Wed
Returns:
12:00pm - Wed & Fri
Departure Point: Coral Sea Marina, Airlie Beach
Pricing Options
RRP $995

$929 AUD / Person
- Private Double Cabin with Ensuite ($1858 Total)
(Between: 01 Oct 2018 and 31 Mar 2022)
RRP $995

$929 AUD / Person
- Private Twin Cabin with Ensuite ($1858 Total)
(Between: 01 Oct 2018 and 31 Mar 2022)
RRP $1150

$1029 AUD / Person
- Private Master Cabin with Ensuite ($2058 Total)
(Between: 01 Oct 2018 and 31 Mar 2022)
RRP $950

$879 AUD / Person
- Private Quad Cabin with Ensuite ($3516 Total)
(Between: 01 Oct 2018 and 31 Mar 2022)
Set sail on the beautiful and innovative, MiLady, and make the trip of a lifetime all about you!
Spend a relaxing 2 days and 2 nights sailing on board a modern sail boat as you cruise to one of the most beautiful beaches in the world!
Become involved as much or as little as you like and even help set sails or steer as you make your way around
A great tour with authentic sailing, plenty of exploring and ample time for relaxing
Small group sailing with only 6 passengers per tour - great for escaping the crowds!
"Highlight of our Honeymoon! We were in Australia for a month for our honeymoon and we wanted a romantic intimate sailing trip. Milady was more then we could have ever imagined. Kieran was our skipper - he could answer any questions that you had about the area and he made one killer cup of tea! He brought us to all the best spots, including White Haven Beach. Where we arrived before all the other tour boats and pretty much had the whole beach to ourselves. Personally I think it was the best way to see White Haven, which you don't want to miss as it puts ALL other beaches to shame! Luke was our chef and he knew the way to our hearts. I am quite the foodie and in the month we were in Australia, his meals were the BEST ones we had the entire trip! He made it extra memorable for my husband and I, as we caught a 10 pound tuna off the back of the boat! He fillet it right then and there and served it fresh! Best sashimi ever! Juliet was another crew member that helped on the boat and was so lovely! Always making sure you had a drink in your hand when needed and made sure we didn't lift a finger. You are treated like royalty on this boat and they are so genuine. You can tell they really want to show you a good time! This trip was the highlight of our entire honeymoon. A HUGE thank-you to the entire crew for making it a trip of a lifetime! Stop questioning if you should book this and do it! You will NOT regret it! Thank you so much again."
Tracy Bird
"Absolutely amazing time on Mi Lady. The yacht is beautiful, spotless and has everything you need! A visit to Whitehaven Beach and snorkelling with Georgie the Maori Wrasse we're just a couple of the highlights. Grant and deckhand Vera made our sail very enjoyable, great expertise, knowledge of the area and the food was fantastic and plenty of it (still amazed at the standard of cuisine obtained in a small kitchen). I can not recommend this trip enough and we will definitely be back again in the future!!!"
Debbie Reiley