Things to Do in the Wet Season in the Whitsundays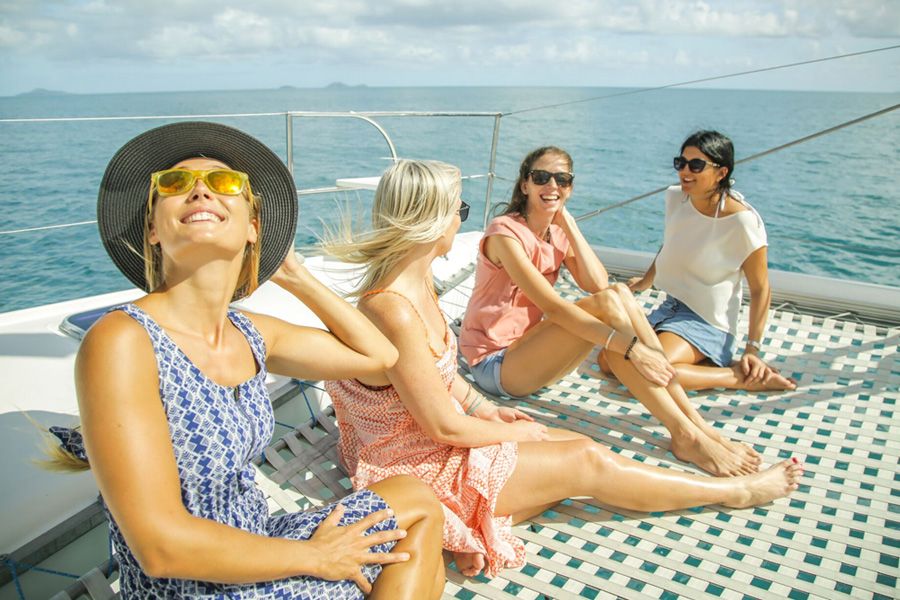 The Whitsundays are known for sailing, snorkelling, beaches, and fun in the sun, but being located in the tropics, they do get a rainy season. While the region boasts a solid 300 days of perfect sunny weather a year, you may find yourself drinking pina coladas and getting caught in the rain in the summertime. But don't fret, there is still plenty to do in this beautiful part of Australia no matter what the forecast!
The wet season occurs from January to March, but don't let the forecast scare you-Often times due to the layout of the islands and outer reef the weather is subject to change quite quickly. Showers on the mainland of Airlie Beach doesn't necessarily mean it will be raining out on the islands or reef! More often than not, the sun will inevitably come out and passengers will get to still enjoy all the Whitsundays has to offer. If you are planning on visiting in the rainy season, we have a full list of recommended activities to keep you as dry, or as wet as you'd like so you can have a truly memorable time in the 'Wet-Sundays!'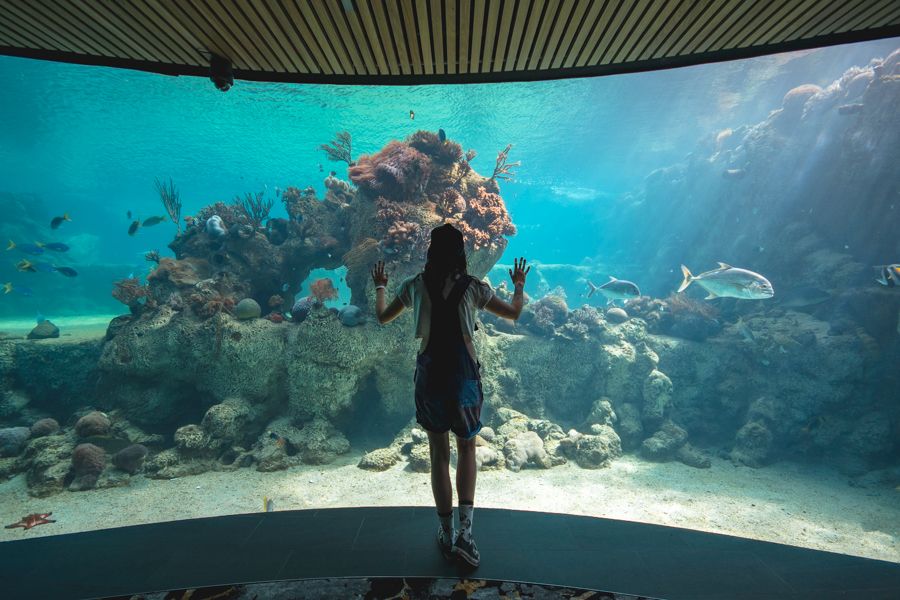 Daydream Island Living Reef
If you think that a little rain is a good enough reason not to visit this treasured island, think again-The newly renovated Daydream Island is back and better than ever with their expansion of the much loved Living Reef outdoor aquarium! Visit the viewing room underground, or above as the largest outdoor aquarium in the Southern Hemisphere winds throughout the resort. Feed stingrays, enjoy their free fish feeding by real marine biologists, and check out their education centre where you can find Nemo! Visit for the day or overnight, and lose yourself in an underwater wonderland-Either dry or wet!
---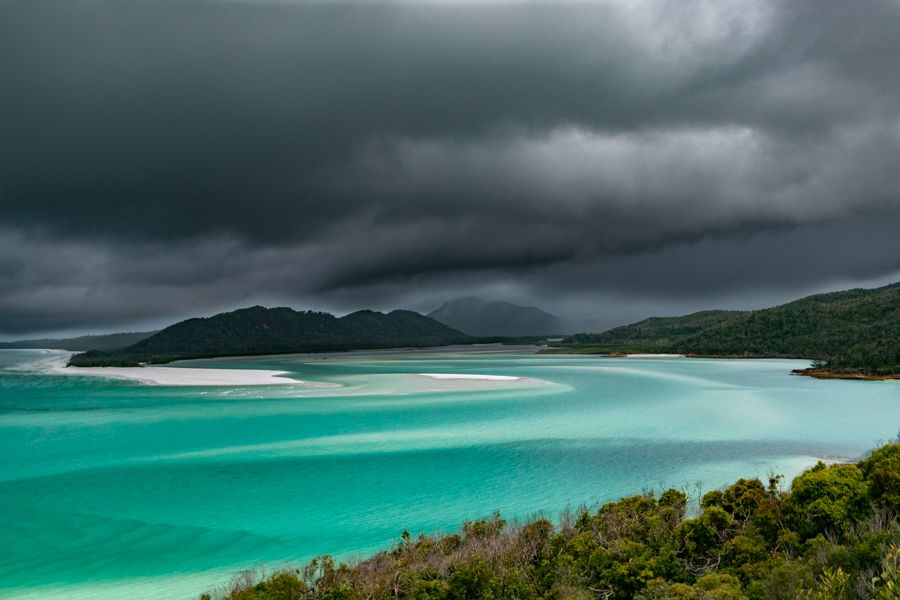 Fast Boat to Whitehaven
You heard us-You're probably thinking that you'd rather visit this iconic gem of the Whitsundays when the sun is shining, but believe us when we say that Whitehaven Beach looks great no matter what the weather is like! If you're going to get a little wet anyway, why not take a fast boat like Bullet or Ocean Rafting out to add some thrill to your day. The summertime boasts beautiful temperatures, so swimming and snorkelling are definitely still on the cards!
---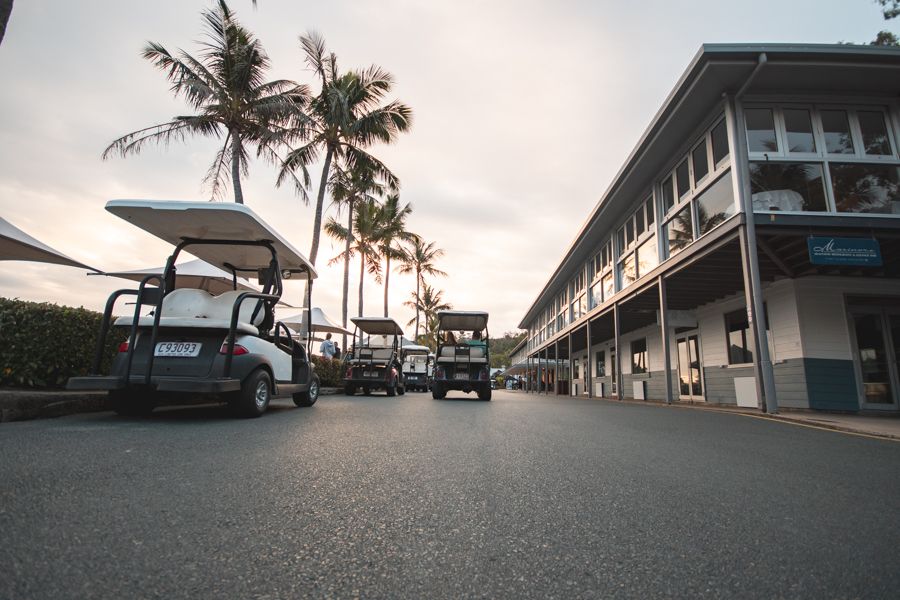 Hamilton Island
Speaking of islands, Hamilton Island is one not to be missed, and is a perfect way to spend a rainy day! Offering over 60 activities for guests, there won't be a shortage of things to do if you're experiencing a little 'liquid sunshine.' There's shopping, swim-up bars, and of course, golf buggy hire! Enjoy their covered mini-golf course, 10 pin bowling alley, or visit their Wildlife Park where you can meet their resident croc and koalas! Pop over for the day, or ask us for the best overnight rates that include ferry transfers.
---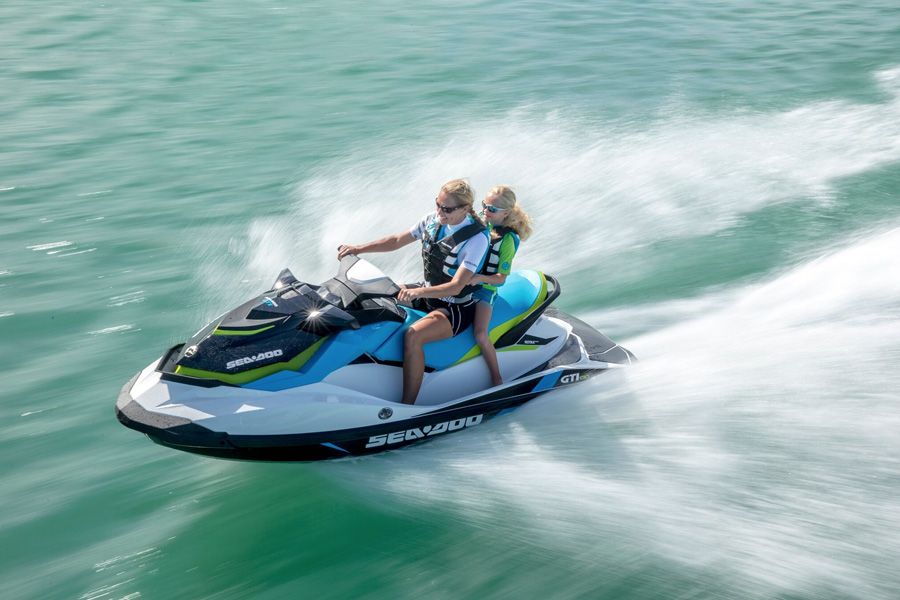 Jetski
Since you're going to be wet anyway, why not amp up the adrenaline and take a Jetski tour? Whitsunday Jetski Tours offer four packages: Two Island Safari, Airlie Adventure, Ultimate Island Trek, and Jetski to Paradise. Meet sea turtles up close and personal, explore the surrounding islands and get wet and wild in paradise!
---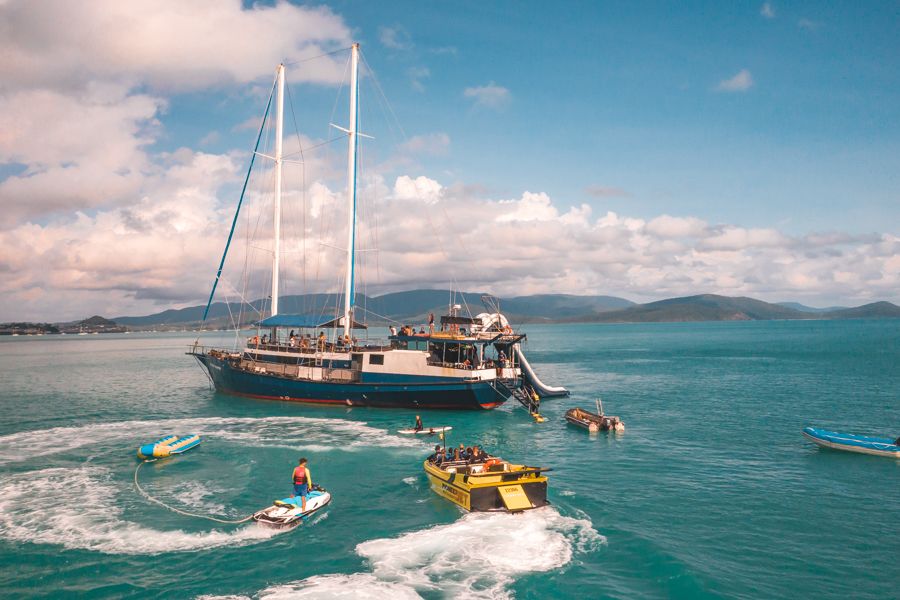 Watersports on Sailing Boats
Overnight sailing charters are a must-do while in the Whitsundays, but you don't have to spend it huddled in your cabin if you're out there when it's raining. Many boats offer stand up paddleboards and kayaks, or choose a tour like Atlantic Clipper with an inflatable waterslide, or Solway Lass with a rope swing! There are so many possibilities, (including onboard heated spas!) to choose from; for more information on which boats offer which activities, click here.
---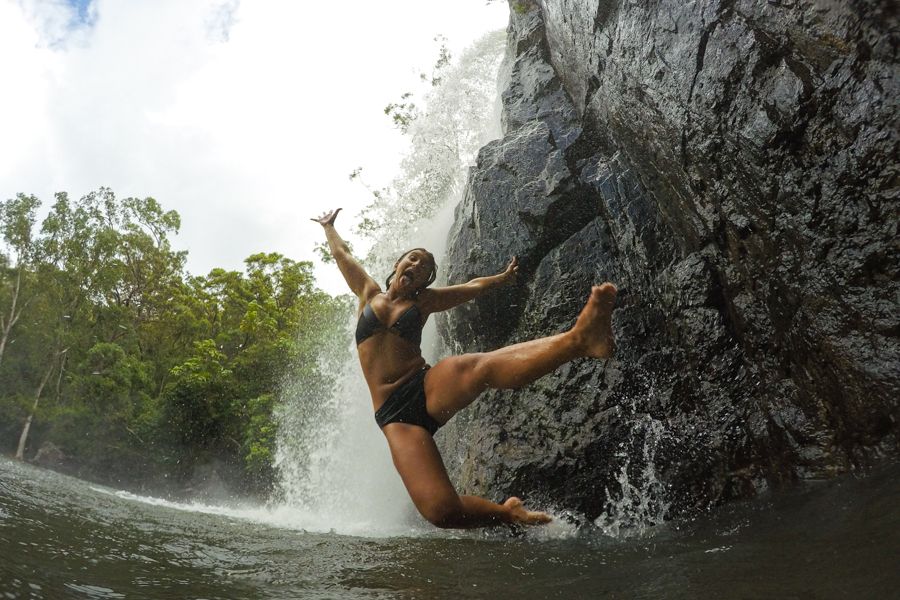 Cedar Creek Falls
One of the most common questions on Facebook in the Whitsundays is "Is Cedar Creek flowing?" A short drive from Airlie Beach, Cedar Creek Falls is fully pumping right after a rain, or anytime during the wet season. Hire a car for the day and head out for an epic day at these iconic freshwater falls.
---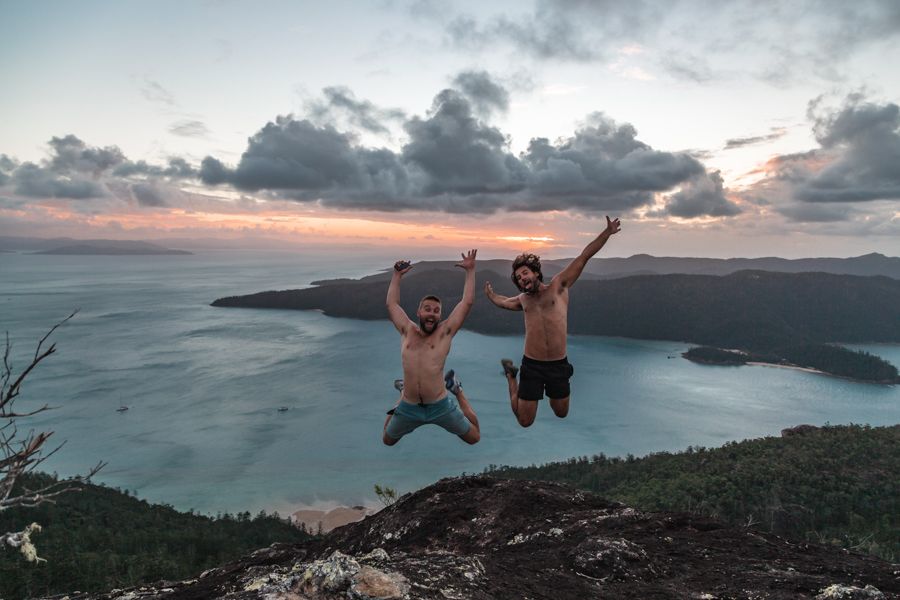 Hiking and Bushwalking
The mainland and islands offer dozens of amazing bushwalks to incredible lookout points. If you don't mind getting wet, you can get some stellar photos with the different layers of clouds. Sunrises and sunsets can really pop if you get lucky, and often the rain is a nice way to cool off when you're working up a sweat! For a full list of our favourite hikes around the region, read more here.
---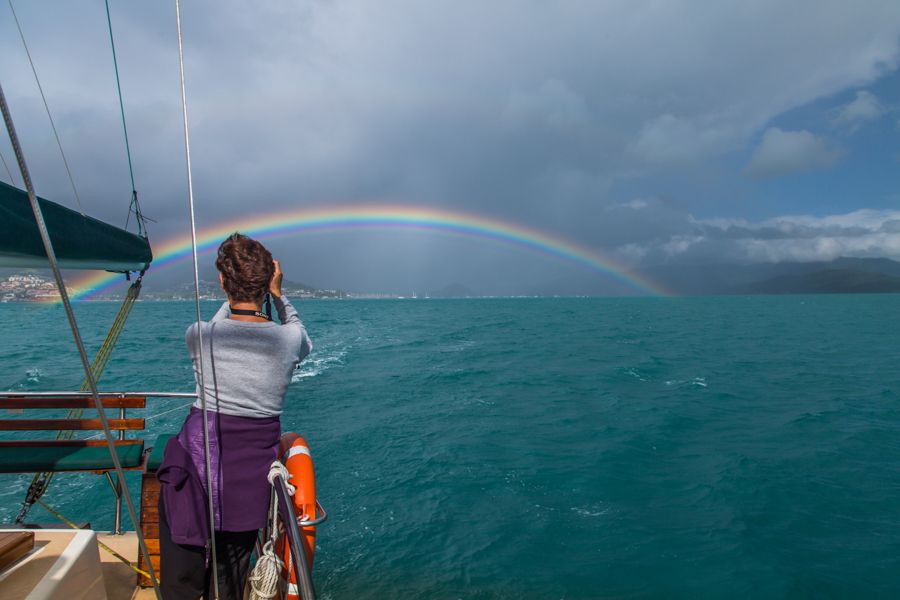 Still not convinced? We'll let you be the judge-Rain or shine, the Whitsundays is always a good time! To read more about things to do in Airlie Beach, click here.
---
Ready to take your wet and wild Whitsundays holiday to the max? Chat to our locally-based travel experts to find out our latest deals, or call +61 74914 2425 for more information.