Boats that have Air Conditioning in the Whitsundays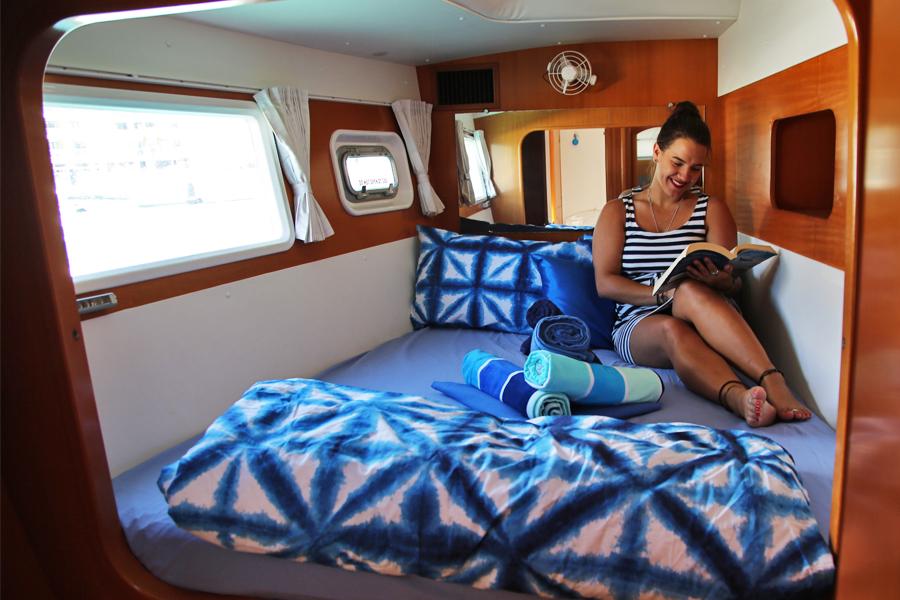 The Whitsundays are located in the hot subtopics on the northeast coast of Australia. With the warm summer weather and year-round high temperatures it is usually pretty hot, where cool temperatures and a break from the heart are welcome. A little air conditioning can go a long way. Several of the boats in the Whitsundays are equipped with aircon to make your trip a little more enjoyable, allowing you to cool off on those warm nights on the water.
---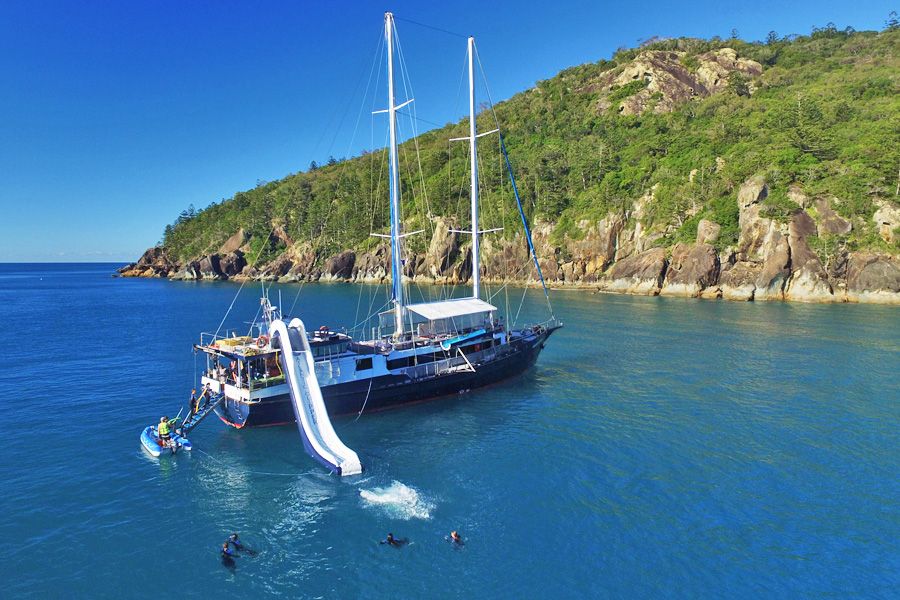 Atlantic Clipper is one of the boats in the Whitsundays that is equipped with air-conditioning. It is one of the biggest boats in the Whitsundays and carries up to 54 people at a time. Aside from having the comforts of aircon it also has an on deck spa, giant inflatable slide, paddleboards, snorkelling, jet boat rides (extra cost) and scuba diving (extra cost). Atlantic Clipper runs a 2 day, 2 night trip, and is best suited to ages 18-35. It is also available for private charter, which is great for larger corporate functions!
---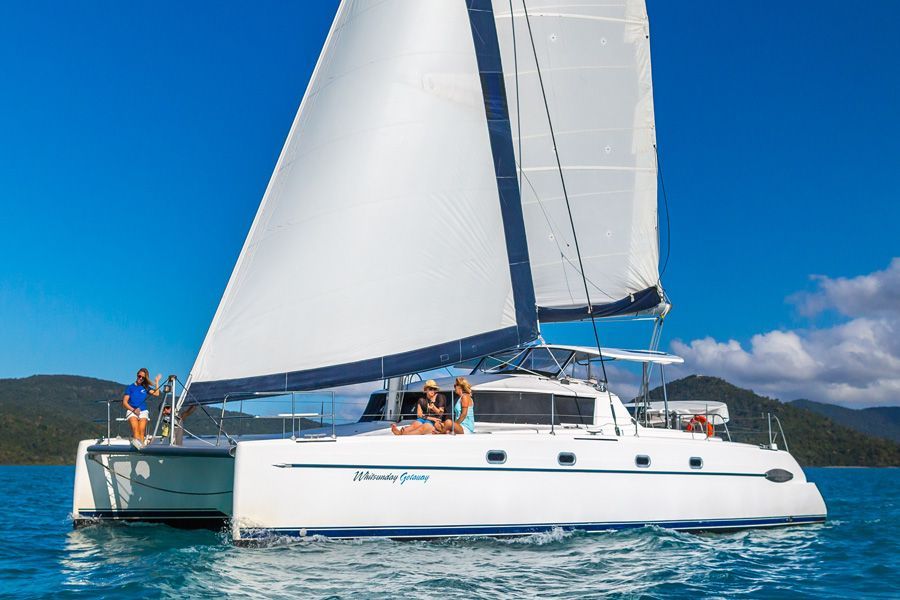 Whitsunday Getaway is one of the luxury catamarans in the Whitsundays. Getaway runs a 2 day, 2 night trip and has air conditioning, stand-up paddleboards, snorkelling and an amazing comfortable layout. Only taking a maximum of 8 guests, this intimate and luxurious tour offers guests their own private cabins and plenty of comforts onboard! It is also available for private charter.
---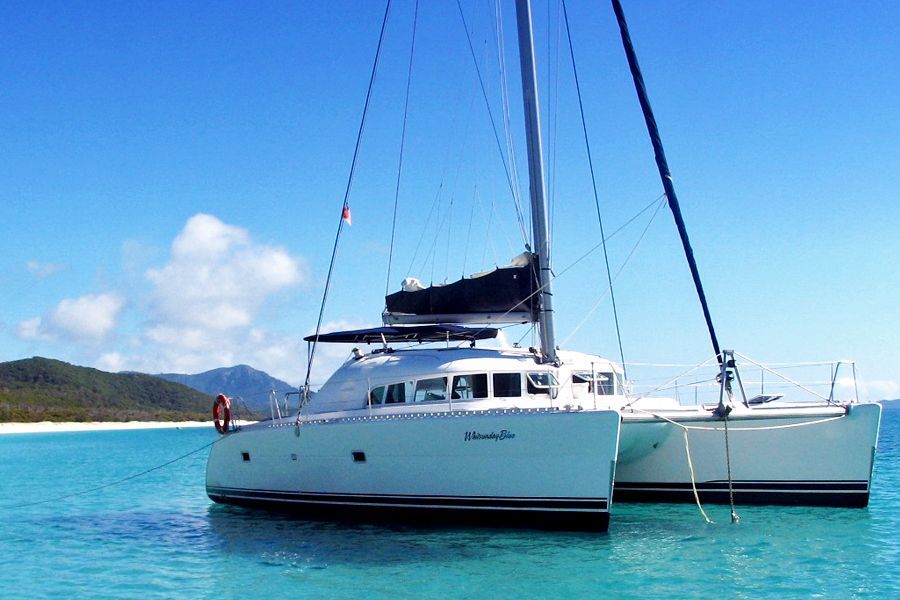 Whitsunday Blue offers both a 2 day, 2 night trip and a 3 day, 3 night trip in the Whitsundays. It has aircon for the comfort of its passengers as well as low passenger numbers, snorkelling and stand-up paddleboards. Also available for private charter.
---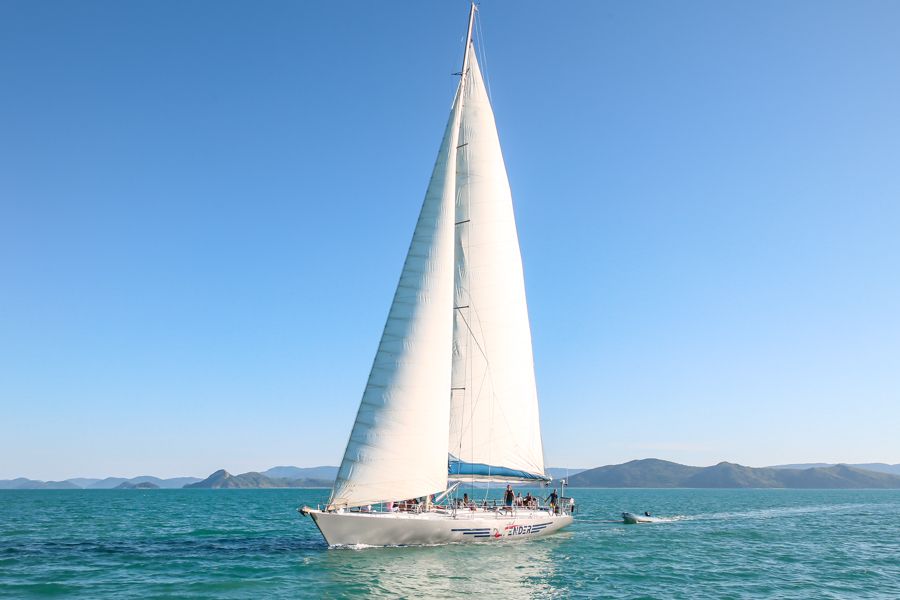 British Defender's 2 day, 2 night trip offers a fun social trip complete with the comforts of air conditioning and authentic sailing. It takes a maximum of 28 guests and is available for private charter.
---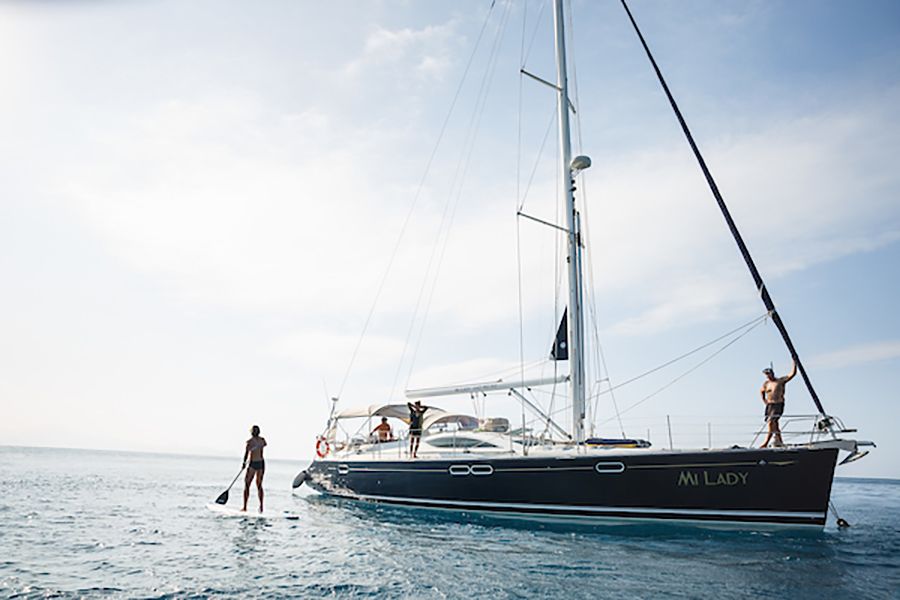 MiLady is the newest luxury yacht in the Whitsundays, offering day sail, a 2 day, 2 night trip and a 3 day, 3 night trip, as well as private charter the vessel. With only 6 passengers at a time, you can fully indulge on this fully air-conditioned vessel and make the most of complimentary features such as stand-up paddleboarding and snorkelling.
---

Summertime has a little bit of everything during her 2 day, 1 night trip through the Whitsundays. With air conditioning, spa and sea kayaks on board, you'll find all the comfort you'll want during your trip or private charter.
---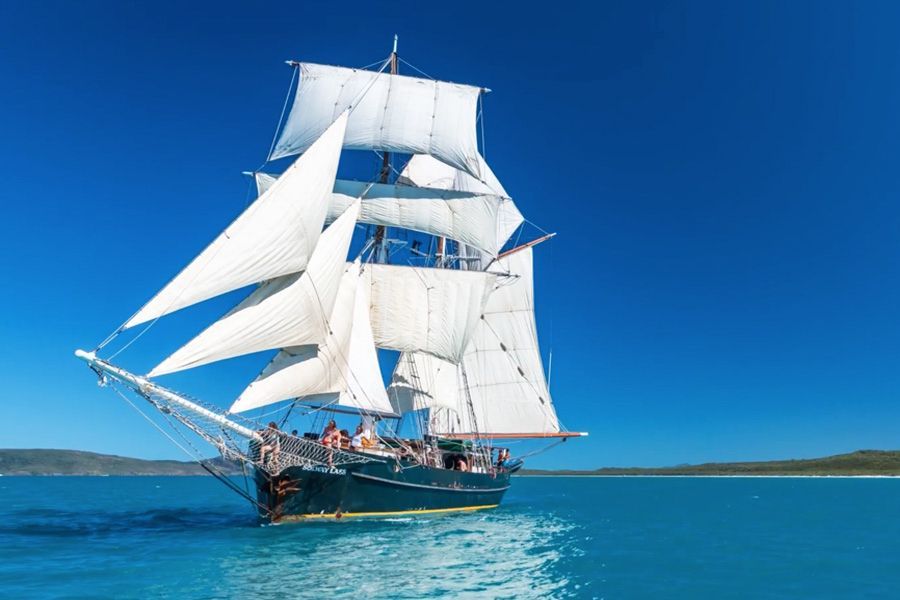 Solway Lass' authentic sailing experience on board a tall ship, paired with her awesome itinerary, air-conditioned rooms and fun crew will have you on the best trip of your life on a private charter or normal tour for or 2 days, 2 nights.
---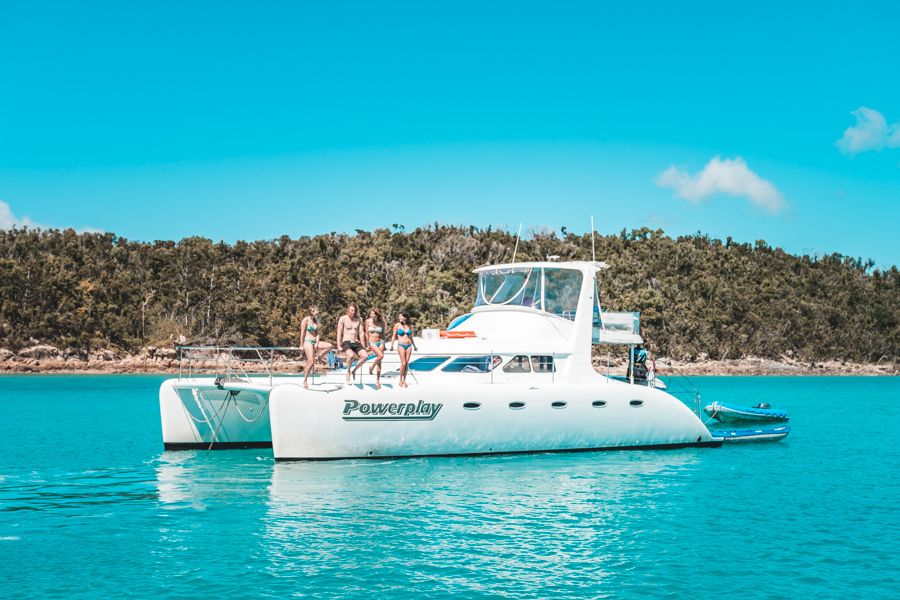 Powerplay is a fun power catamaran that takes only 18 people at a time through to all the best of the Whitsundays' highlights. Both private and shared doubles have air conditioning for a comfortable nights sleep, and you can enjoy the ondeck spa, stand-up paddleboards, double kayaks, and aft blue lights for attracting marine life on your tour or private charter!
---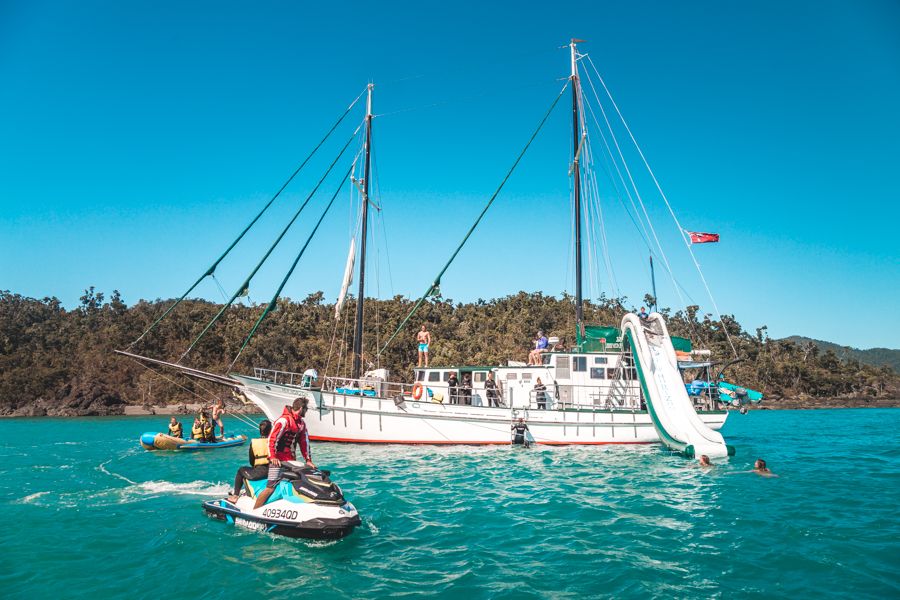 New Horizon is the perfect choice if you want plenty to do onboard and off-All in the comfort of Air Con! Take a rip-roaring slide off the boat, enjoy the coral from above on a stand-up paddleboard, or just relax in the sun on deck during the day while cooling off in your cabin at night! Taking up to 32 guests, this is perfect for the solo traveller or groups of friends looking to socialise with other people, and of course, it's available for private charter too.
---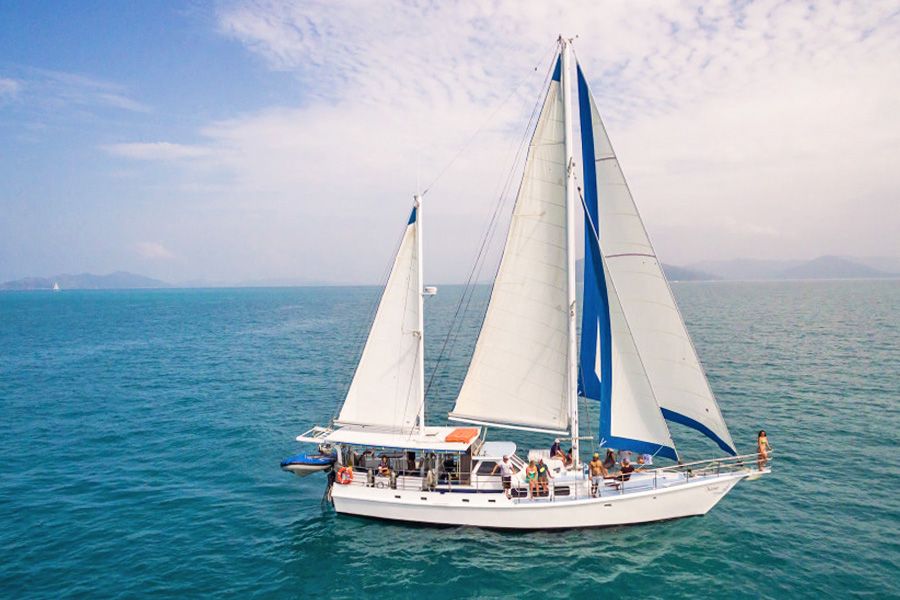 Kiana sails around the Inner and Outer Great Barrier Reef on its 3 day, 2 night trip. It has an air-conditioned interior, scuba diving, snorkelling and only 14 passengers at a time for your tour or private charter!
---
For a full list to compare vessels with Air Conditioning, click here!
---
Are you ready to beat the heat on one of these cool boats?
Chat to us live, or call +61 74914 2425 to find out our latest deals!