Summertime
CLOSE
View More Thumbnails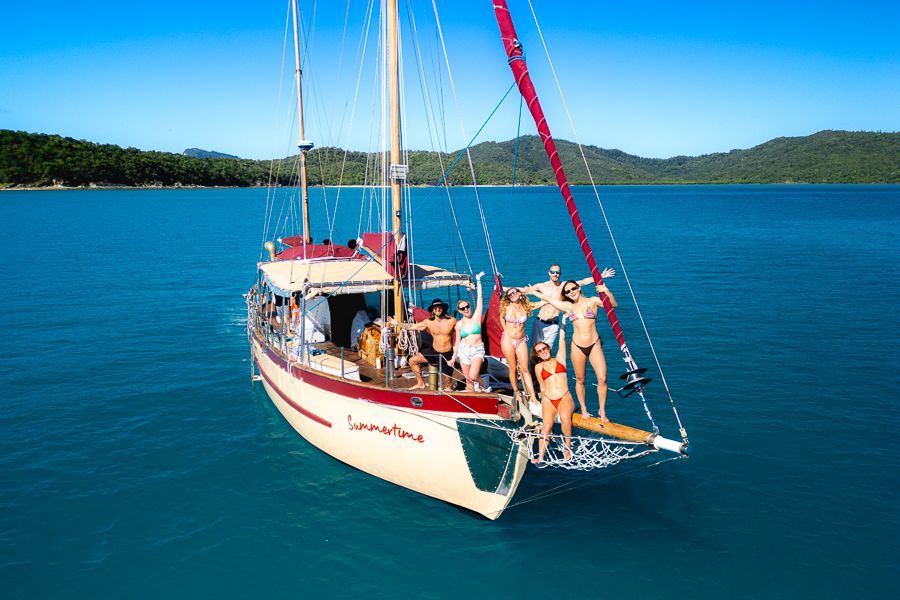 Loading...
Departure Times
Departs: 9:00am - Thursday, Sunday
Returns: 3:00pm - Tuesday, Saturday
Pricing Options
$629 AUD per Person
- Shared Accom
(Between: 01 Apr 2017 and 31 Mar 2018)
$729 AUD per person
- Private Double Cabin (requires 2 people) ($1458.00 Total)
(Between: 01 Apr 2017 and 31 Mar 2018)
Scuba diving, spa and sea kayaks on board - Summertime is a popular choice for travellers looking for adventure without the crowds
With private cabins available as well as shared accommodation, Summertime attracts all types of travellers who are seeking a combination of snorkelling, diving and sailing while they cruise the Whitsunday Islands. Summertime has a heated spa, air-conditioning, and scuba diving, allowing you to have fun and relax during your Whitsundays experience.
Please Summertime will be moving to a 2 day, 2 night trip as of 1st November 2017.
As a guest on board Summertime, you will sail from Airlie Beach towards the beautiful Whitsunday Islands for three days and two nights of fun and relaxation. This beautifully constructed traditional sailing boat is one of the few boats in the area that offer the combination of sailing, kayaking, snorkelling and diving on the same tour. Constructed with beautiful timbers, Summertime is designed to comfortably sleep up to 16 passengers with plenty of deck space to socialise. Visit Whitehaven Beach and take time to snorkel among the most stunning reefs around, or spend time in the freshwater spa!

Summertime Features:
Only 16 passengers on board
Onboard scuba diving option
Sea kayaks on board
Fully air-conditioned
Modern comforts
Private cabin accommodation available
Fresh water spa
Snorkel equipment included
Visit Whitehaven Beach
Delicious meals included
Tea and coffee
BYO alcohol
Fun itinerary
Don't miss out on this action-packed sailing adventure! Visit all the top dive and snorkel destinations, as well as Whitehaven Beach to an unforgettable sailing experience. Hang out with your loved ones or take the time to meet new friends - Summertime's intimate group setting is a great way to spend time exploring the Whitsunday Islands to make unforgettable and lasting memories.
Boat Layout
Summertime offers two accommodation styles:
Private double/ twin cabin (please specify if you would like a double or twin cabin)
Share Accommodation (Double beds and single beds)
The cabins are well ventilated allowing them to remain cool during tropical nights and the vessel is fitted with a full air-conditioning system for total comfort in summer. Summertime was launched in 1947 and is 60 feet long.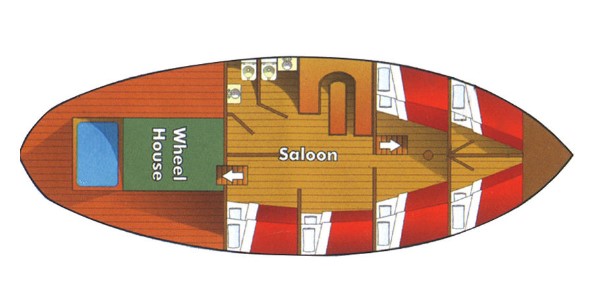 Sample Itinerary

For three days and two nights you'll get to explore the glorious Whitsundays and explore the best parts of the islands. With the opportunity to scuba dive, snorkel, kayak, sail and bushwalk to Hill Inlet Lookout, you'll explore the spectacular marine park from above and below the water, taking home memories to last a life time.

Summertime offers 2-person inflatable kayaks that give you a chance to explore marine park in a whole new way. Paddle your way around the calm coves of crystal clear bays, like Mantaray and Blue Pearl and see the coral and fish from above. Wash up on Whitehaven beach in your kayak, explore the 7 kms of silica sands and relax for a while, before kayaking back to the boat for lunch.

We pride ourselves on our freshly prepared and home made foods. Special diets and vegetarians can be assured of healthy, wholesome meals. Simply request when booking or ask us for further information about this. Tea and coffee are supplied with every meal as well as white and wholemeal breads also supplied.

Sample Menu

Day one
Morning tea: Tea and coffee with biscuits
Lunch: Fresh breads, meats, salads, fruits and condiments
Afternoon tea: Tea and coffee served with Lamingtons
Sunset Snacks: Oven baked snacks and dipping sauces
Dinner: Tender chicken thigh fillets, marinated in honey mustard and herbs. Served with salad, feta cheese, olives stuffed with sun-dried tomatoes and onion. Steamed beans and tossed through garlic butter with oven roasted potatoes, fresh herbs and cracked pepper. Accompanied with warm herb and parmesan bread
Dessert: Chocolate cake or toffee pudding with a rich topping covered in creamy custard

Day two
Breakfast: Tropical fruit salad, served with yoghurt. Warm raisin toast, fruit loaf, white and wholemeal bread served with a wide range of condiments, cereals and milk. Tea, coffee and juice
Morning tea: Tea and coffee served with cakes and biscuits
Lunch: Thick focaccia bread topped with grilled chicken, tabouli, sun dried tomatoes, avocado, onion and cheese lightly baked, served with a Caesar salad and tuna and asparagus pasta with fresh fruit
Afternoon tea: Tea and coffee served with a chocolate and cream sponge roll
Sunset snacks: A large platter with cheese, carrot and celery sticks, kabana, pickled onions, crackers, corn chips and a selection of dips
Dinner: Scotch fillet steaks in marinade with a tomato, onion, garlic and mushroom pasta bake broccoli and cauliflower in cheese sauce, served with garden salad and sun dried tomato pesto bread
Dessert: Chocolate and caramel slice, made fresh on the boat from our own recipe

Day Three
Breakfast: Bacon, scrambled eggs, toast, cereals, juice, tea and coffee
Morning tea: Tea and coffee served with fruit cake and biscuits
Lunch: BBQ sausages, coleslaw, creamy potato salad and a fresh green salad
Please note:
This is a sample menu and may be subject to change.
Passengers with any dietary requirements will need to pay a surcharge of $18 per person payable on check in. This does not include vegetarians or passengers with a nut allergy. This vessel is unable to cater for vegans.
Summertime will be moving to a 2 day, 1 night trip starting Nov 1st 2017.

Looking for a different trip on Summertime?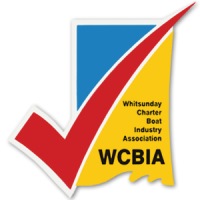 ---
You May Also Like One Of These Products:
Anaconda 3Solway LassApolloKiana
---
BOOK WITH US TODAY! CALL 1800 550 751 OR (07) 4914 2425 IF LOCAL
What To Bring
Please only bring a small overnight bag (large travel cases and cases with wheels not allowed), ensure you pack clothes, a hat, swim-wear, beach towel, sunscreen 30+, warm pullover for the evenings (seasonal) and cash/card for on board purchases. You will also need to bring your own alcoholic beverages, available in town but please no glass bottles.
Excess luggage can be stored at several places in town including most boat check-in offices, a 24 hour locker shop on The Esplanade, most hostels, or at your accommodation. Most charge between $5-10pp for the duration of your trip.
What's Included
Skipper
Crew
Drinking water
Meals
Linen
Wetsuit hire
Snorkelling equipment
Marine Park fees

What's Extra
BYO alcohol and scuba diving. Soft drinks available for purchase. An $18 surcharge may apply for some dietary requests and requirements.
Summertime offers scuba diving for both certified divers and those without experience/qualifications. All diving can be decided on and paid for on board. Please note dives are subject to age, weather, other conditions and the dive instructors discretion. Summertime dive prices:
1st dive is $70
2 dives is $110
3 dives is $150
Your safety in the water is our primary concern. To ensure your comfort and safety divers must be 18 years or over (if 12 years or older may be able to dive with parents consent) and they may require that you have a Divers Medical Certificate for certain medical conditions and also if you are over 45 years old.
Please read the following questions carefully:
Do you currently have an ear infection?
Do you have a history of ear disease, hearing loss or problems with balance?
Do you have a history of ear or sinus surgery?
Are you currently suffering from a cold, congestion, sinusitis or bronchitis?
Do you have a history of respiratory problems, severe attack of hayfever or allergies, or lung disease?
Have you had a collapsed lung (pneumothorax) or history of chest surgery?
Do you have active asthma or history of asthma, emphysema or tuberculosis?
Are you currently taking medication that carries a warning about any impairment of your physical or mental abilities?
Do you have behavioural health problems or a nervous system disorder?
Are you or could you be pregnant?
Do you have a history of colostomy?
Do you have a history of heart disease or heart attack, heart surgery or blood vessel surgery?
Do you have a history of high blood pressure, angina, or take medication to control blood pressure?
Are you over 45 and have a family history of heart attack or stroke?
Do you have a history of bleeding or other blood disorders?
Do you have a history of diabetes?
Do you have a history of seizures, blackouts or fainting, convulsions or epilepsy or take medications to prevent them?
Do you have a history of back, arm or leg problems following an injury, fracture or surgery?
Do you have a history of fear of closed or open spaces or panic attacks (claustrophobia or agoraphobia)?
If any of these conditions apply to you, you will require a Divers Medical Certificate before you can scuba dive.
A Divers Medical Certificate can be obtained from:
Whitsunday Doctors Service
257 Shute Harbour Rd (Opposite xBase)
Airlie Beach
Ph: 07 4946 6241
Terms and Conditions
All departures and itineraries are subject to weather. Tours may be changed or cancelled for any reason at the discretion of the Tour Operator It should be noted that adventure travel involves risk. Whilst we make every effort to safeguard clients, we cannot be responsible for personal injury or loss due to actions of our clients which are beyond our control. We recommend that all clients have travel insurance covering illness, injury, loss or damage to personal belongings and not being able to travel on the confirmed date of departure. Please be aware operators pass on credit card merchant fees so there is a non-refundable 2.5% surcharge for VISA and MASTERCARD card purchases.
Please advise us before booking if any passengers are under 18 years old to ensure this is the appropriate trip. Also please note that you need to allow time prior to the boats departure to check in, please ask us for more details.
Cancellations
All client cancellations forfeit 25% of total ticket price and all client cancellations made less than 30 days prior to departure will result in complete forfeiture of the full price of the sailing holiday. If the sailing company has to cancel the trip (prior to the boat's departure) and we cannot offer a suitable alternative, then a refund will be given minus card fees. We strongly recommend that you have travel insurance, especially during the wet season.
Please note it is the responsibility of ALL passengers traveling to advise both your travel agent at the time of booking and vessel check-in agent before boarding of ANY medical conditions including food allergies you may suffer from.
Thank you for booking with Mr Travel/Sailing Whitsundays. If you would like any advice or assistance in arranging accommodation, transfers or additional tours, please do not hesitate to contact us.
"What a great adventure! beautiful nature, delicious food, awesome boat, great staff... Could have spent way more time on that boat. Thanks a lot summertime crew!!"
Johanna
Thu 14 Sep 2017
"My girlfriend and I took a 3 day trip on Summertime at the end of December and had a unforgettable experience. We saw tons of marine life and daily views that looked Photoshopped! I wish we could have spent a week on the boat. I could not get enough diving and snorkeling. The Whitsundays are breath-taking from Whitehaven beach to the coral reefs. The crew on Summertime is what really makes this boat stand out. I was especially surprised with the food. I did not expect to eat that good on a boat."
Nick
Wed 06 Sep 2017
"Really friendly and informative crew. The children were accommodated really well and their trip was certainly made more special by the crew. The places we stopped at were perfect. We will always remember and recommend Summertime. THANKS!!"
Dave
Mon 03 Jul 2017
"My wife and I have just spend an amazing 3 days sailing the Whitsundays on 'Summertime' The boat may be an old lady but she's fitted with everything you want to explore the islands and sea life and have fun. Skipper Brad kept us safe and heading to the best locations whilst Daniel and Amanda looked after all the snorkeling, scuba diving, kayaking and island visits. The food was amazing and all cooked on board. Alcohol was BYO and the mix of guests meant that consumption was sensible and appropriate. We were the eldest couple by at least 25 years but the team treated us all the same and made sure that we all got to know each other during the 3 days we spent together. Would definitely recommend this trip to anyone wanting a quality trip to the Whitsundays."
Graham
Thu 04 May 2017
"If you're trying to decide on which boat to cruise the Whitsundays with from the plethora of choices available, look no further. Go with Summertime & you won't regret it. Best trip!"
Cindy
Thu 20 Apr 2017
"The crew, food and itinerary/activities were all great and the whole trip was very well organised making sure we got the most out of our time. We chose Summertime as compared to a lot of the other boats you get 3 full days as opposed to one full day and an evening and morning getting there and back which some of the boats offer. Summertime was also one of the few boats to offer diving with a dive instructor on board, a kayaking tour around the mangroves and a hot tub! We had a truly unforgettable experience, the Whitsundays are stunning and we were lucky enough to have 3 perfect days of sunshine. You have a lot of fun with a great crew and small group of people from all around the world, I wish I could have stayed on the boat longer."
Chris
Thu 16 Mar 2017
"Really nice boat with an excellent itinerary and a fantastic crew providing a nice vibe. Four friends travelled and we thoroughly enjoyed the trip, could not recommend it more highly! Day 1 was Whitsunday Beach (we managed to outstay the day-trippers and have the beach to ourselves!), day 2 we dived and day 3 we kayaked."
Will
Mon 02 Jan 2017
"Best way to discover the Whitsundays! Had such a great time with an amazingly fun and knowledgeable crew. The 3 day trip had a great mix between spending an afternoon on the beautiful Whitehaven beach, snorkelling, diving, and kayaking. Seriously the best way to experience the area...we are so glad we decided to do the trip. The food was fantastic as well. You seriously can't go wrong sailing with Summertime!"
Monica
Fri 02 Dec 2016
"Just spent 3 days on one of the most memorable trips I\'ve ever been on. The crew Brad, Daniel and Felicia were amazing. So friendly and helpful. The food was unbelievable and plenty of it. We had a little rain but it couldn\'t dampen the trip. Would recommend to anybody. The diving was great, the beach trips and snorkelling too. If I go back I will definitely go with them again."
Will
Tue 08 Nov 2016
"I was on the summertime boat for three days and two nights. Dan, Brad and Felicia worked non stop the whole trip to make sure our group of 16 were having a great time... The mix of activities (snorkel/scuba, kayaking, swimming and time on the beach) means you get to see the best parts of the islands and lots of different creatures! I enjoyed the evenings when we went through our photos from the day. Thanks for a great time on the Whitsunday's Summertime crew."
Tue 25 Oct 2016
"My friends and I had an extraordinary experience on Summertime. Would definitely recommend as a great way to enjoy the Whitsundays in an immersive experience."
Drag
Fri 14 Oct 2016
"My friends and I had an extraordinary experience on Summertime. Would definitely recommend as a great way to enjoy the Whitsundays in an immersive experience."
Drag
Sun 09 Oct 2016
"We were looking for a boat trip to the Whitsunday Islands and wanted to meet fellow travellers, but at the same time sail on a boat that was not too crowded. With a maximum group size of 16 and a 3D2N cruise with a visit to the amazing Whitehaven Beach, scuba diving, snorkelling, and kayaking, Summertime was perfect for that. Brad the captain made sure that we were at the best spots for all our activities, Daniel the diving instructor and first mate ensured that all our activities went smoothly, and Eli made sure that we were well fed. We were lucky enough to spot some sea turtles and eagle rays while we were out in the water, and were even visited by some friendly dolphins at night. Anchoring in a quiet bay for both nights also meant that we were treated to a blanket of stars after sunset and some pretty awesome sunrises in the morning. All in all a great trip and would definitely recommend Summertime for anyone who is looking to sail the Whitsundays!"
Clarissa
Fri 12 Aug 2016
"The Summertime crew (Brad, Daniel and Felicia) were the consummate hosts, striking the perfect balance between brilliant activities such as snorkelling, diving and stunning walks, with chill time on the boat. We also completely lucked out with the other guests who were a diverse, easy going and fun bunch. I had alone time when I needed it and company when I wanted it. And there was always enough food for seconds (or even thirds)! The best 3 days I could have hoped for. Thank you!"
Karl
Fri 22 Jul 2016
"Phenomenal experience which was very well organised by the crew, could not fault it! Food was great and plentiful, accommodation was cosy and we were blessed with great weather and the company of a few turtles when we went kayaking! Would highly recommend going for a couple of dives too, a very surreal and amazing experience that I will remember for a long time to come."
Sebastian
Wed 29 Jun 2016
"Phenomenal experience which was very well organised by the crew, could not fault it! Food was great and plentiful, accommodation was cosy and we were blessed with great weather and the company of a few turtles when we went kayaking! Would highly recommend going for a couple of dives too, a very surreal and amazing experience that I will remember for a long time to come."
Sebastian
Tue 07 Jun 2016
"Really nice boat with an excellent itinerary and a fantastic crew providing a nice vibe. Me and four friends travelled and we thoroughly enjoyed the trip. Day 1 was Whitehaven Beach and we managed to outstay the daytrippers and have the beach to ourselves! Day two we scuba dived and on the third day with kayaked. and could not recommend it more highly!"
Maca
Thu 07 Apr 2016
"Couldnt recommend this more. We were recommended Summertime from some travellers on a previous holiday. The trip was well thought-out with a visit to Whitehaven Beach, snorkelling, diving and kayaking. Summertime is a large boat for the 15 guests plus 4 crew. The beds were comfortable and deck was spacious with plenty of seating. and the spa was great for a warming up when returning from a dive. We were fortunate with the weather and I was impressed by the water visibility at the spots chosen for snorkelling and diving."
Anon
Tue 10 Nov 2015
"As a family of 4, two children aged 9 and 13, we all had the most amazing time, helped by the beautiful surroundings but ultimately the crew. We saw turtles, stingrays and breaching whales! the atmosphere was always relaxed, food was plentiful and delicious. We were really looking forward to this trip, it lived up to all of our expectations and more. Many happy memories created."
Paula
Mon 28 Sep 2015
"Thank you Summertime. The food onboard through out the trip was 1st class and special praise has to go to the cooks as every meal was superb. Onboard the crew were super helpful and charming, special thanks to our diving instructor and entertainer he was always on-hand to advise or just chat and make jokes. Whilst Whitehaven Beach is like paradise, diving and snorkelling were my two favourite parts of the trip."
Anto
Mon 13 Jul 2015
"We spent three amazing days on board Summertime. The boat is one of the nicest in the Whitsundays (I used to live here) and the crew is top notch. Thanks so much Brad, Lucas and Nicole for such a fun time"
Johanna
Fri 24 Apr 2015