Powerplay 3D3N
CLOSE
View More Thumbnails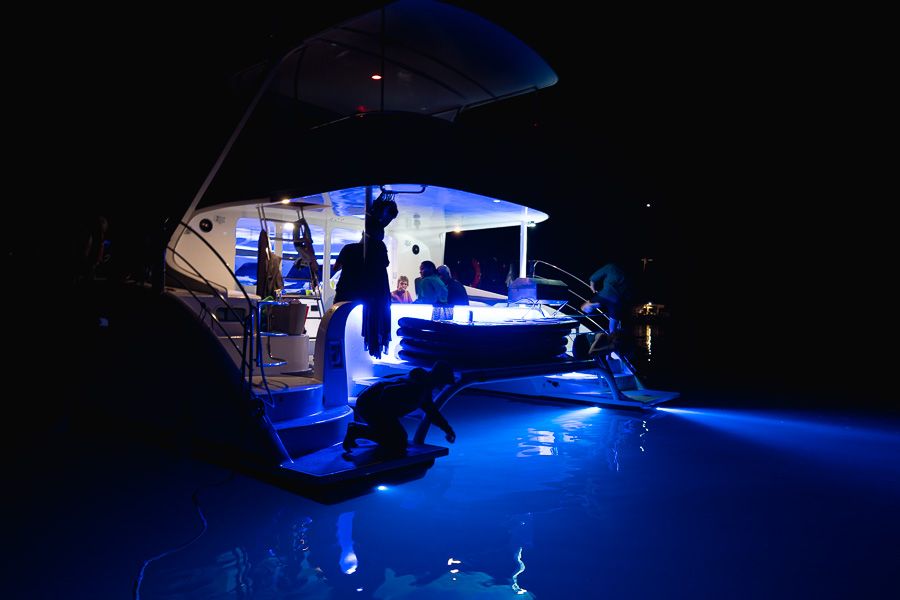 Loading...
Departure Times
Departs: 3:00pm - Sat, Wed
Returns:
11:00am - Tue, Sat
Departure Point: Coral Sea Marina, Airlie Beach
Pricing Options
RRP $650

$599 AUD / Person
- Shared Saloon Accom
(Between: 01 May 2021 and 31 Mar 2022)
RRP $700

$649 AUD / Person
- Shared Double Accom (requires 2 people) ($1298 Total)
(Between: 01 May 2021 and 31 Mar 2022)
RRP $945

$875 AUD / Person
- Private Double Cabin (requires 2 people) ($1750 Total)
(Between: 01 May 2021 and 31 Mar 2022)
RRP $933

$829 AUD / Person
- Private Triple Cabin (requires 3 people) ($2487 Total)
(Between: 01 May 2021 and 31 Mar 2022)
RRP $700

$649 AUD / Person
- Private Quad Cabin (requires 4 people) ($2596 Total)
(Between: 01 May 2021 and 31 Mar 2022)
RRP $650

$499 AUD / Person
- Discounted Shared Accom Group Booking (Requires 4 people)
(Between: 11 Sep 2021 and 11 Nov 2021)
Experience the pristine Whitsundays with a side of adventure on our incredibly popular, newly-renovated Powerplay!
Breathe in the salty air on this luxury, two-story catamaran where you will hang out with new and old friends!
Dive into the magical underwater seascapes as you fill your days snorkelling world-class, flourishing reefs
Visit North and South Whitehaven Beach, Hill Inlet and our favourite snorkelling spots on your adventure-filled experience
Delight in this all-inclusive experience which boasts an array of perks including stand-up paddleboards, a heated onboard jacuzzi and marine blue lights
"Apart from the weather which can't be helped it was an AMAZING TRIP!! "
Dallas
"Very relaxing and enjoyable!! A shame about the weather but still a fantastic trip!! "
Demi
"Fabulous, fantastic, awesome, memorable, enjoyable! Cannot fault a thing. 3 day 3 night was the time of my life. Fulfilled every expectation by far. A really special thank you and shout out to Chris and Grace who catered to our every need. "
Glenda
"Very enjoyable. Will recommend to anybody of any age. Thank you for an awesome cruise! "
Michael
"By far one of the most memorable experiences yet. The crew went above and beyond! "
Tayla
"I had an amazing time! The crew were brilliant, the food amazing. I will highly recommend to all of my friends! "
Rosana
"Loved every moment! Chris and Grace will be requested for my next visit. Fantastic crew! Thank-you thank-you! "
Rachael
"Absolutely phenomenal three day tour of the Whitsundays. Fantastic snorkelling, great food and a first class captain and deckhand. Will definitely come back again. "
Anish
"Awesome trip. Beautiful sunrise and sunsets, delicious food, nice people, great weather; impressive underwater world. Thanks to the team. "
Isabel
"Fantastic, I enjoyed it a l lot more than I thought I would"
Patrick
"Amazing experience with an amazing crew who were very knowledgeable and fun. Grace and Taylor were great an experience unforgettable. The food definitely exceeded expectations."
Vivian
"Greta trip, 3 days is perfect, felt well catered for and lots of fun A relaxed personal; experience"
Felten
"Food was really great, would recommend to friends"
Debbie
"A great amount of time at sea, overall great experience, enjoyed the hot tub"
katerinna
"Awesome trip really great boat, great crew with delicious food"
Alex
"I gave all categories a ten out of ten for feedback and a thumbs up emoji"
Mike
"The whole trip was really enjoyable was looked after and felt safe"
Isabella
"A wonderful trip. The crew's local knowledge was exceptional. a fantastic memory 10/10"
Wayne
"Booked with Alannah from Sailing Whitsundays, Wonderful experience, deckhand Meg was a ten"
Lisa
"Lots of fun, Great snorkeling the crew were fantastic at their job so welcoming"
Natalia
"Amazing adventure, best captain & decky. Thank you for putting up with us party-animals. Good food, so relaxed. "
Carley
"Amazing trip, great food and people, loved the snorkeling and the beach trips, super enjoyable"
Emma
"Was an unreal experience, awesome crew and amazing scenery, great underwater experience. Would come back again"
Aaron
"Above and beyond the call of Duty Amazing experience"
Bruce
"Just absolutely loved it! What more can I say"
Sara
"Great trip thanks, Great boat and great crew"
Rebecca
"Had a fabulous time on Powerplay! The weather was perfect as was the food delicious and plenty . Met some lovely people too and did my first ever snorkel... loved the Whitsundays Islands a perfect way to see them too. Thank you!"
Michelle
"It was the best few days of our whole trip in Australia! Awesome group! Food was great, staff so nice and open and showed lots of efforts to give us an amazing experience!"
Denise
"Best three days of my life. Annie and Dave made the experience amazing and would highly recommend them to anyone going on this trip. The food was delicious and there was plenty for even seconds during most meals. You never went hungry! The snorkeling spots we went to were unbelievable, one that focused on the local beautiful fish and one all about the coral. Airlie Beach, where the boat leaves from, is a cute little beach town with everything you need! You get your moneys worth for this trip! Love my Powerplay fam!"
Erica
"Had an amazing 3days on Powerplay, hosted by Dave and Annie! Great food, good company, really nice boat, everything was so new, awesome host!"
Dominique
"Had a great time on Powerplay. The staff were great and very helpful. I would definitely recommend this trip to a friend or even a stranger!"
Hayley
"Great staff, friendly fun, fantastic will l definitely be recommending to everyone, the defo made the trip awesome"
Emily
"Very enjoyable 3 days with awesome staff, enjoyed the swimming and the meals"
Helen
"Boat was fantastic, the crew were amazing, weather a bit disappointing but we all had heaps of fun"
Jason
"Truly awesome, Great trip i really loved it"
Azza