The Best Rainy Day Activities to do in Airlie Beach, Australia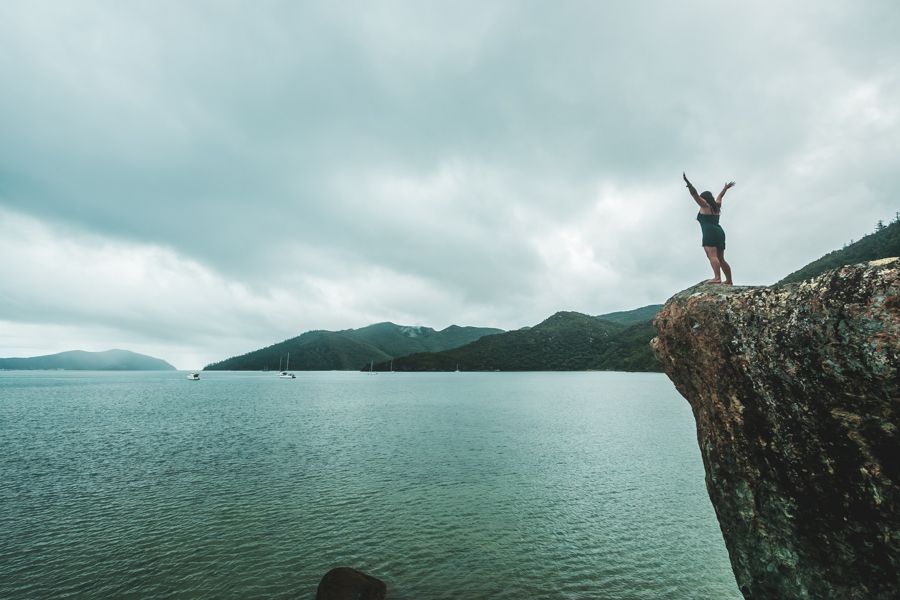 April showers bring May flowers but there's always something to do in Airlie Beach in the wet season! Located in the subtropics, Airlie Beach in Queensland Australia usually gets a bit wet in the summertime, but that doesn't mean you can't enjoy everything this beautiful area has to offer, rain or shine!
From January to March, there's usually a bit of 'liquid sunshine' about, but the beauty of the tropics is that the temperatures are always warm, so you won't be missing out on anything to do with the water! There's the free Airlie Beach Lagoon to swim in sans stinger suit, and just about every accommodation option has a pool. Should your boat trip get rescheduled or cancelled due to inclement weather, you may find some time up your sleeve, and if getting wet really isn't your cup of tea, then we have some of our top recommendations to make the most of the wet season in the 'Wet-Sundays!'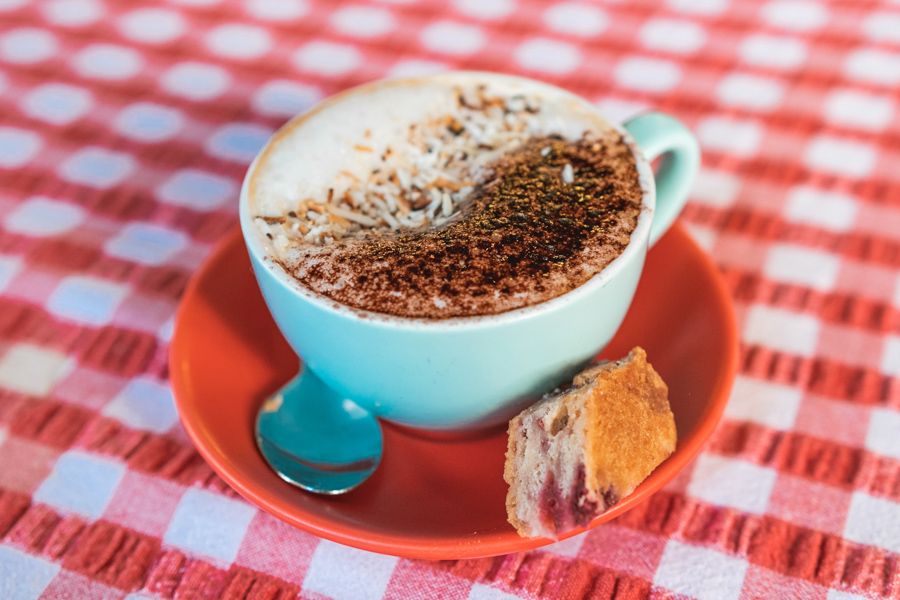 Grab a Coffee and a Good Book!
This sounds like a no brainer, but we'd be remiss not to mention it! Airlie Beach has plenty of coffee shops to choose from, most with stunning views along the shoreline. Some of our favourite places to grab a cuppa include Sidewalk Cafe on the Airlie Esplanade, Cafe One 3 on Waterson Way, Bohemian Raw at Coral Sea Marina, and Fat Frog Cafe on Cannonvale Beach. Make sure you stop in at our local bookstore, Beach Book Boutique, conveniently located right in the CBD in front of the Lagoon and find a quiet covered area to enjoy a dry afternoon of peace and relaxation.
---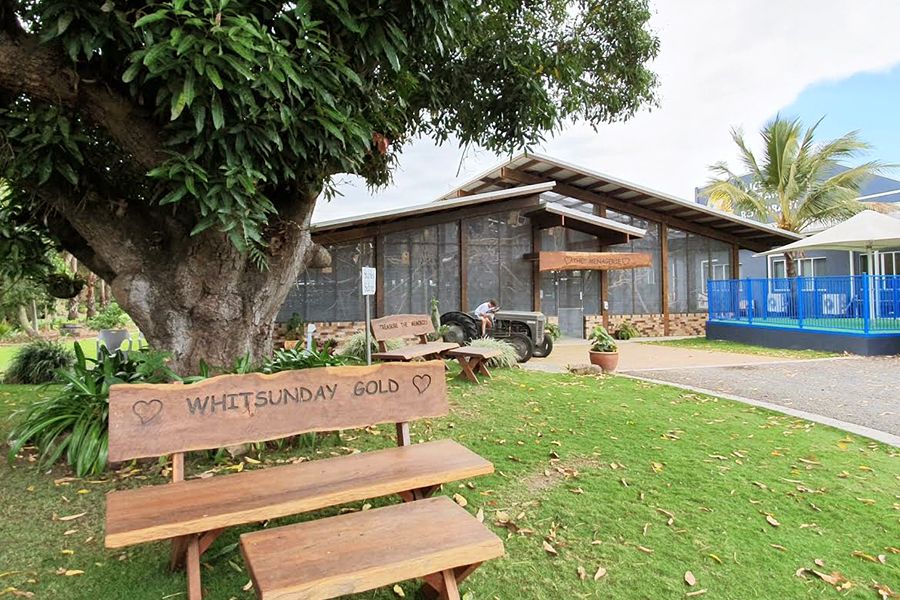 Visit the Coffee Plantation
Speaking of coffee. . . Nestled on the edge of the nearby town of Proserpine, the Whitsunday Gold Coffee Plantation is a favourite among locals as well as visitors. Bring the kids to enjoy their air-conditioned play area, check out their tropical bird aviary, and grab a coffee to sip while you take one of their plantation tours (umbrella in hand, of course).
---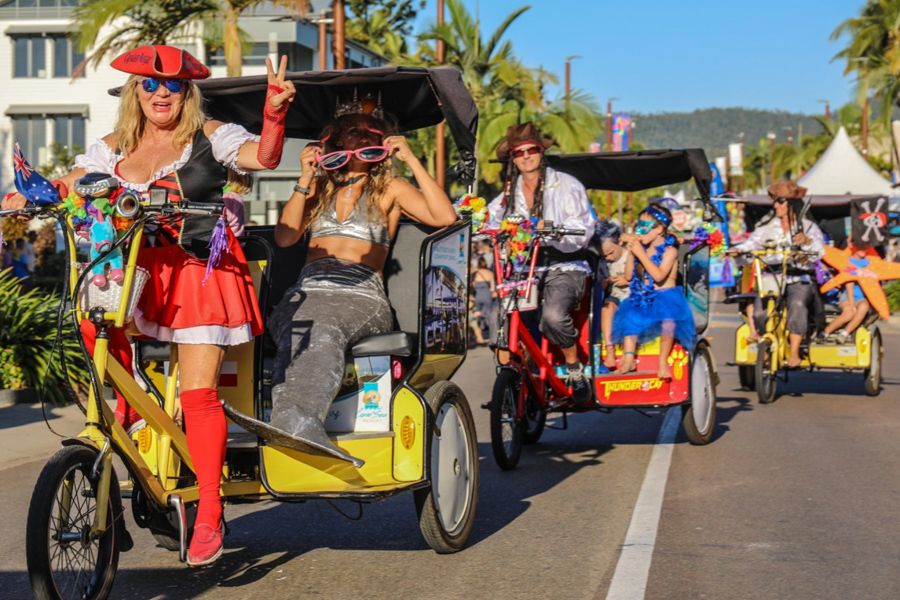 Holler a Tuk Tuk
One of the most unique things to do whether or not its raining is taking a tour on a tuk-tuk! Just Tuk'n Around offer several tours including a "Secrets of Airlie Beach" tour starting at $30 per person. These passionate locals are an icon in the community, and you can't miss them pedalling around the main street of Airlie Beach honking to passerby's as they go along. For something extra special book their progressive dinner, and get the VIP treatment as they take you from restaurant to restaurant, starting at only $120 per person. While this is a great wet weather activity, if the rain is too heavy they may not run tours, but for light rainy days, this is a must!
---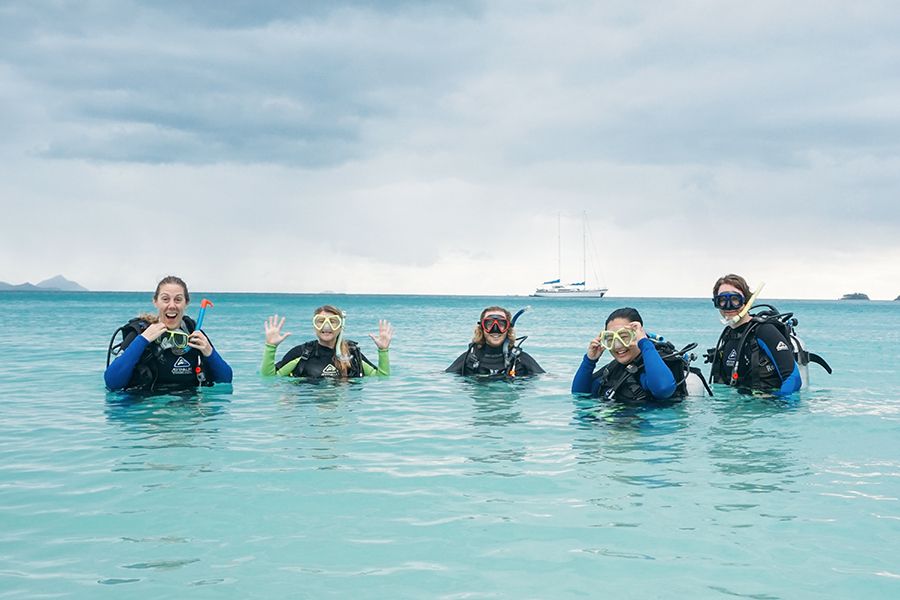 Get Certified to Dive
If your boat trip has been rescheduled, you might find yourself with a couple of extra days on the mainland, and if you're planning on joining a tour with onboard diving, you may wish to do your certification in town prior to your trip so you can maximise your time on the water once the weather improves. If you're staying on Hamilton Island, Explore Group offer PADI certifications in the 3 metre deep Dolphin Pool at the resort centre, and you can book at the tour desk once arriving on the island. If you're staying in Airlie Beach, Whitsunday Dive Centre also offers PADI dive courses.
---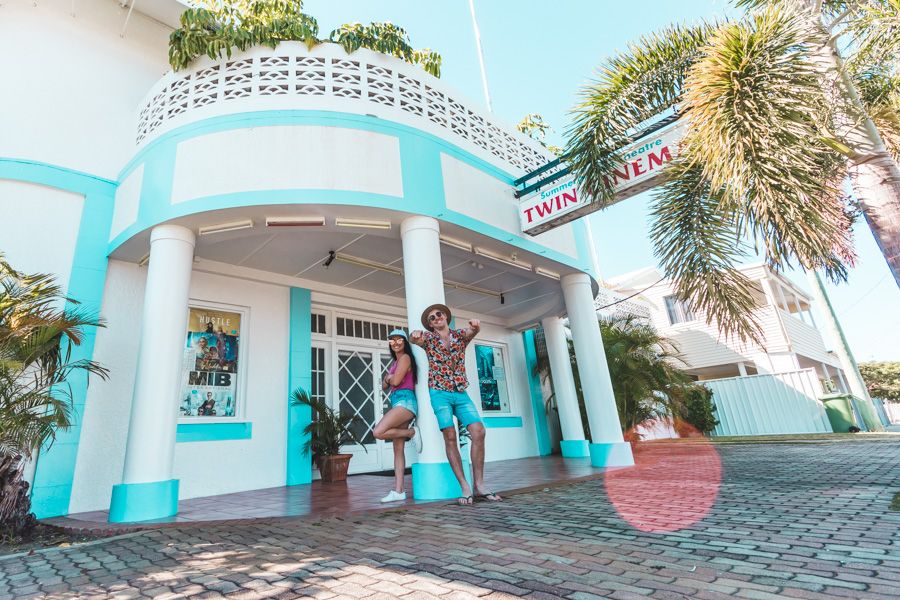 Catch a Flick at Bowen Cinemas
There is plenty to do in Airlie Beach when it rains, and while it has many qualities, a cinema isn't one of them. Fortunately for us, there is a charming town just a 45 minute drive north: Bowen! The filming location of "Australia" boasts a giant photogenic mango, world-class beaches and Bowen Summergarden Cinemas, the closest movie theatre to Airlie Beach. If you don't have a car, you can hire one quite affordably from Gypsy Car Rentals and take a short scenic drive up to the idyllic town for some rainy day movie magic.
---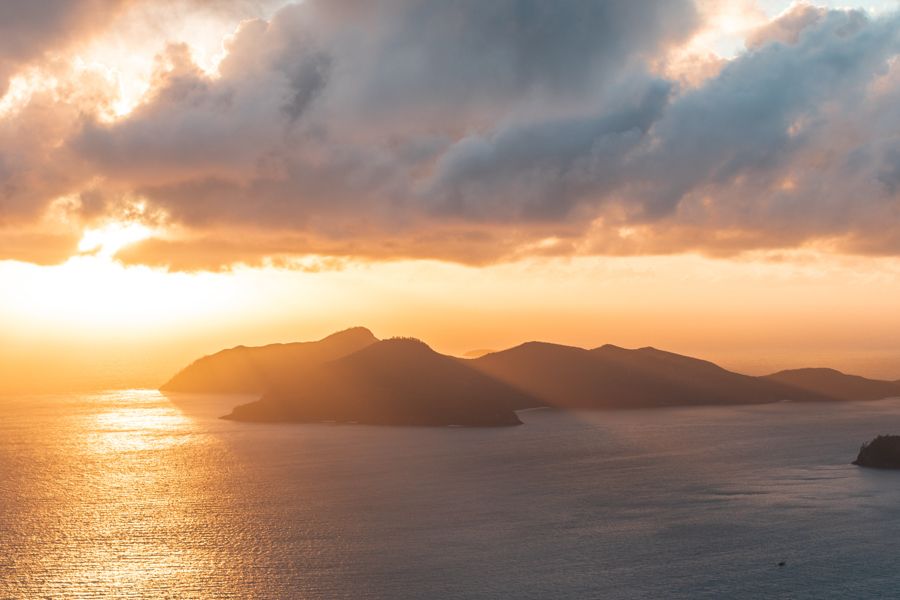 Hiking and Bushwalking
While this activity isn't necessarily going to keep you dry, it's still a great way to get out and active when it's not tanning weather. In fact, taking advantage of the many bushwalks and hikes around the region in the wet season is a great way to cool off, and you can catch some pretty incredible sunsets and sunrises in between showers! Check out our favourites here.
---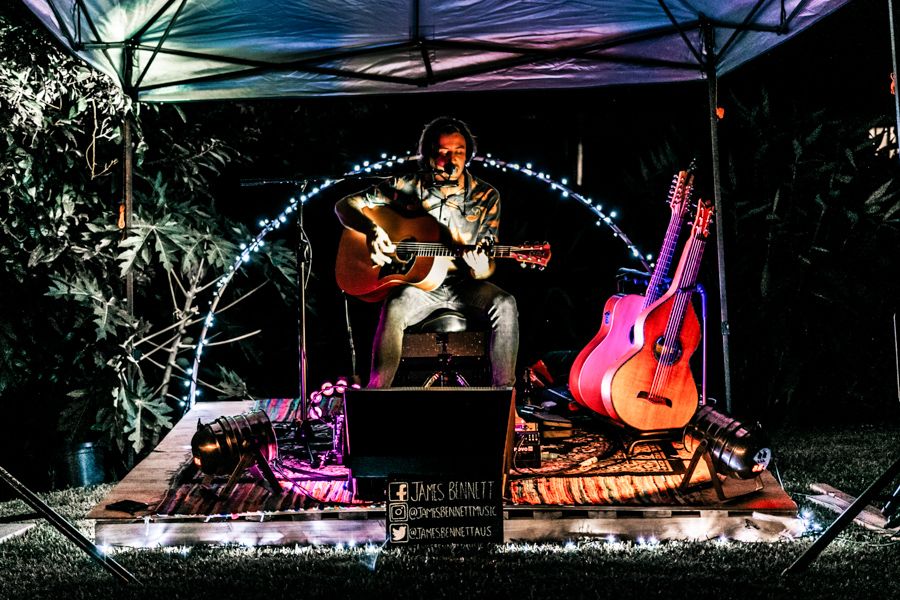 Enjoy Live Music
When it rains, the pubs are pouring! Airlie Beach is known for it's laid back pub culture and amped up nightlife, and almost any venue in town has live music to enjoy during the day and night. Grab a pint and pull up a bench at Magnums, Beaches and Boaty's, or cut shapes on the dance floors of Boom or Mama Africa to the beats by local and guest DJs.
---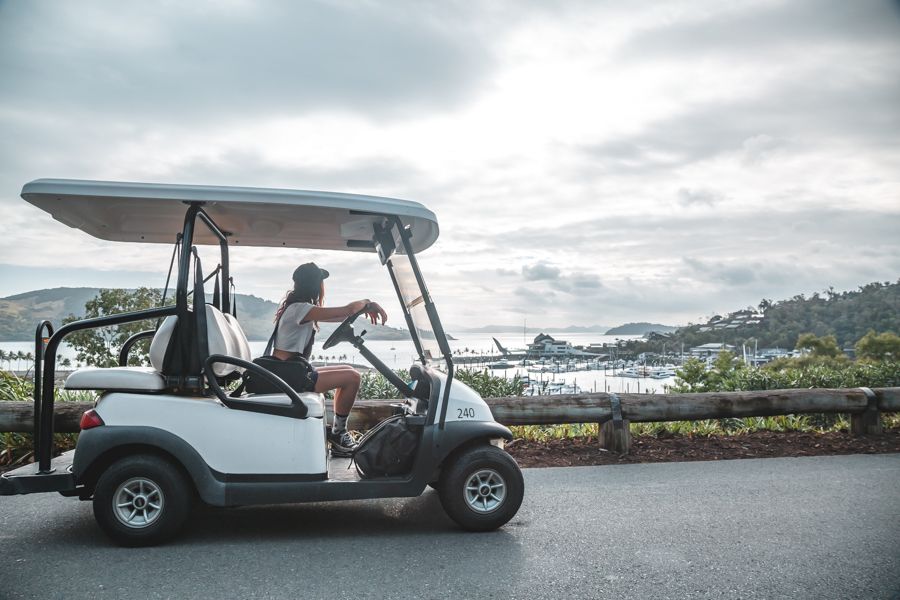 Explore an Island
Among the 74 islands that make up the Whitsundays, there are several that are developed and offer some incredible experiences, rain or shine. Hamilton Island is a favourite, offering over 60 activities, including wet weather friendly options, like covered mini-golf, an indoor bowling alley, Wildlife Park, and even art classes in their gallery! Daydream Island hosts the largest outdoor aquarium in the southern hemisphere in their Living Reef exhibit. Feed stingrays, enjoy the view from their underwater observatory, and even take a private snorkelling tour in the tank! Guests can stay overnight at either island, or you can enjoy a day tour of either (or both!) if your plans change last minute!
---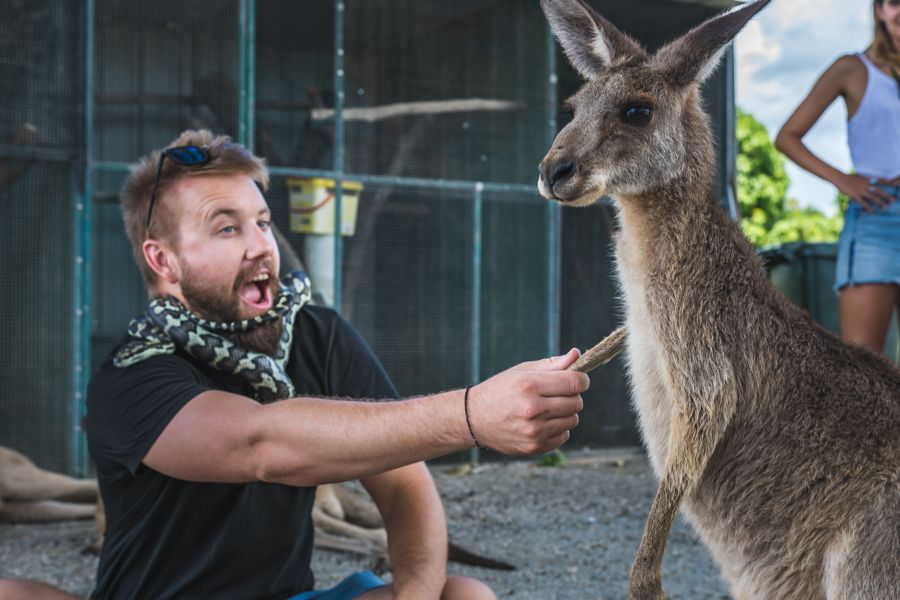 Visit Bredls Wild Farm
If it's too wet to get out on the water, why not go inland to visit some iconic Australian animals? If you have your own car, you can take a short drive up to Bredl's Wild Farm, where you can hold snakes and koalas, meet cheeky kangaroos and watch the crocodile feeding-There's even a large wombat! Get a true Aussie outback experience with Bredl the bushman, and tick some items off your bucket list.
---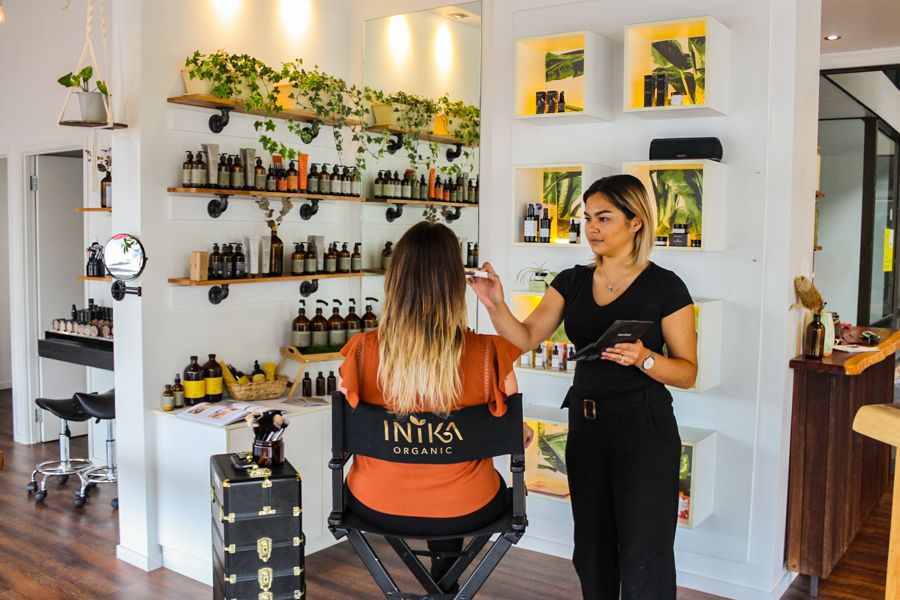 Get Pampered
Who doesn't love a little pampering when it's raining? There are plenty of options in Airlie Beach for hair, beauty and spa treatments-Our favourite is Organica Hair & Body + Bar, located conveniently on the Mainstreet. This completely organic salon and body bar offers you the best products for great value, so you can feel better about your bank account as well as the environment! They run weekly specials including waxing, massage, hair and beauty.
---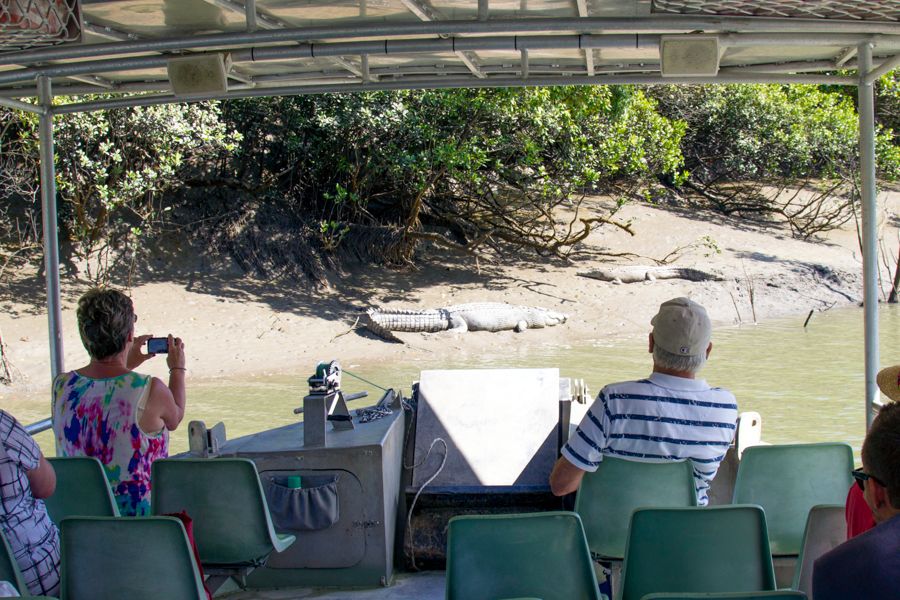 Crocodile Safari
If you've always wanted to see saltwater crocodiles in the wild, you'll be in for a real treat on the Whitsunday Crocodile Safari. Perfect for a rainy day, the safari cruises through the Proserpine river while you explore the estuaries and its inhabitants undercover. Paired with a traditional Aussie Barbeque and damper in their covered campsite, this is definitely a great way to spend a rainy day.
---
The rainy season doesn't have to dampen your Whitsundays holiday! For more ideas about tours to do in the wet season click here, or chat to our friendly local travel experts about our latest deals!