20 Hot Tips to Save You Hundreds of Dollars on your Whitsundays Holiday
20. Get on an Overnight Charter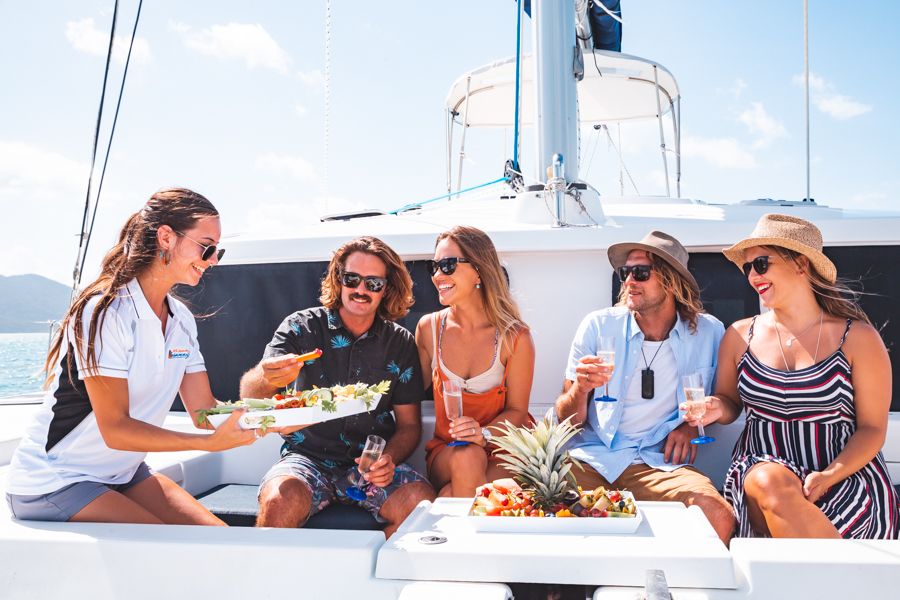 Getting on the water is a must-do during your Whitsundays holiday, and you can stretch your budget much further by booking an overnight charter. Instead of paying for accommodation and meals, you will see your bank account balance frozen in time as overnight charters are generally all-inclusive except for alcohol, so you can pay as little as $100 per day on some overnight trips!
19. Avoid Peak Seasons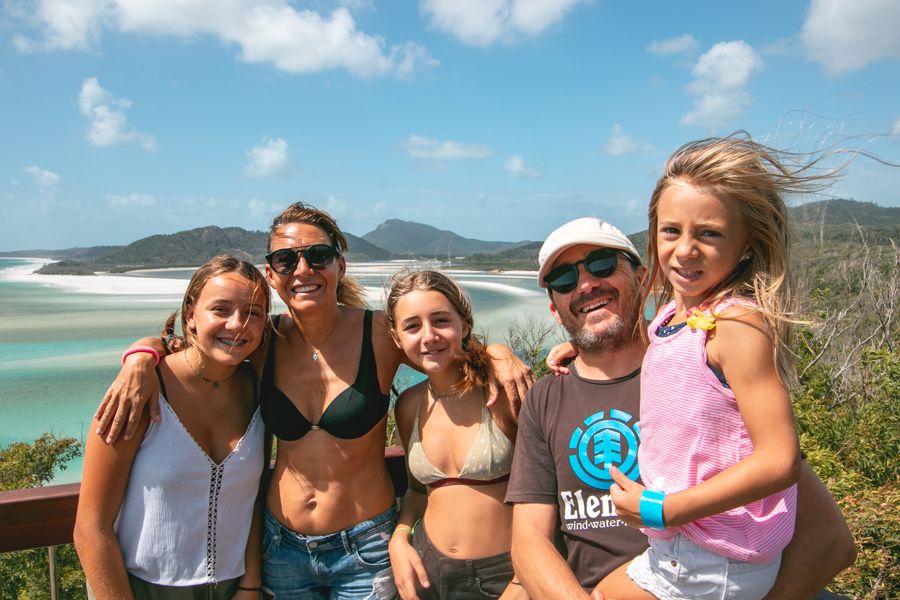 Festive season and school holidays are considered some of the 'high seasons' in the area, and since the town and boat trips tend to book out in advance, you will find you will pay top dollar to visit the Whitsundays during these periods. Look at visiting outside of these times and you will often be able to book on cheaper rates for any tour, saving you some hard-earned moola.
18. Book in Whale Season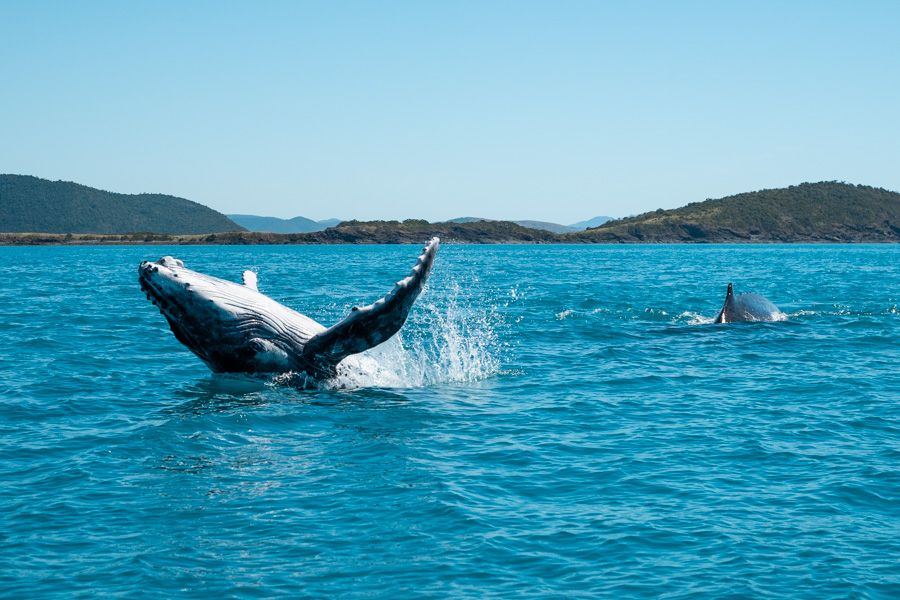 Whale season in the Whitsundays occurs every winter when the humpback whales begin their annual migration from about June and hanging around until about October. This is a magical time of year, and if you book on any overnight tour you're extremely likely to witness these majestic creatures in their natural habitat without having to book a whale watching tour. Since winter is our quiet season, you're also looking at discounted tours being available - Talk about an added bonus!
17. Air BnB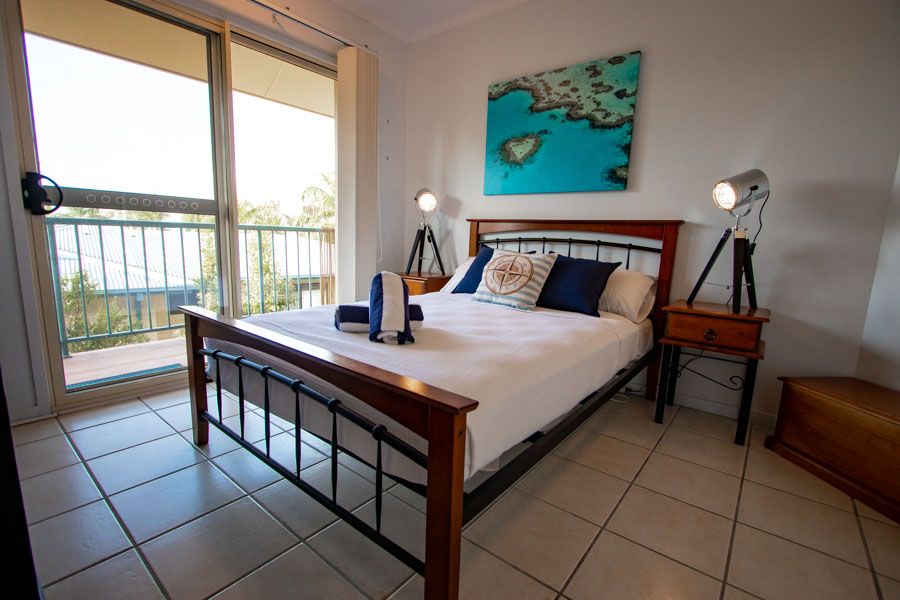 There are many Air BnBs scattered around in Airlie Beach, and most of them boast beautiful views of the Coral Sea and islands, have swimming pools and free wifi, and within walking distance of the Airlie Beach CBD. Booking one of of the many Air BnBs in the region will slash your accommodation price in half compared to a hotel!
16. Budget Airlines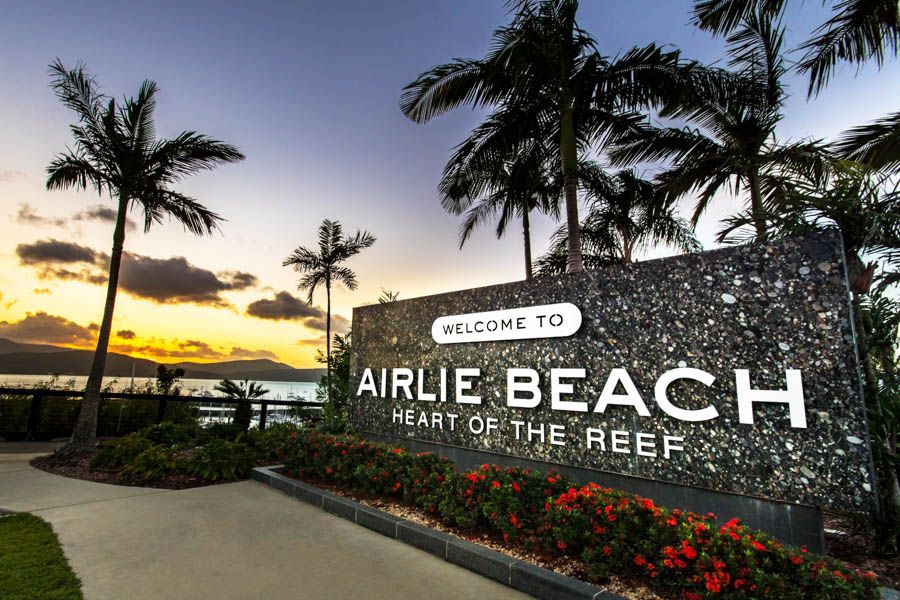 There are several budget airlines that service the Whitsunday Coast Aiport (PPP) including Tiger Air and Jetstar. Often they have 24-hour sales and fly in from major cities, so whether you are looking for a weekend escape from the hustle and bustle or are travelling around Australia on a budget, setting up flight alerts may save you hundreds when visiting the Whitsundays.
15. Ask for the Best Rate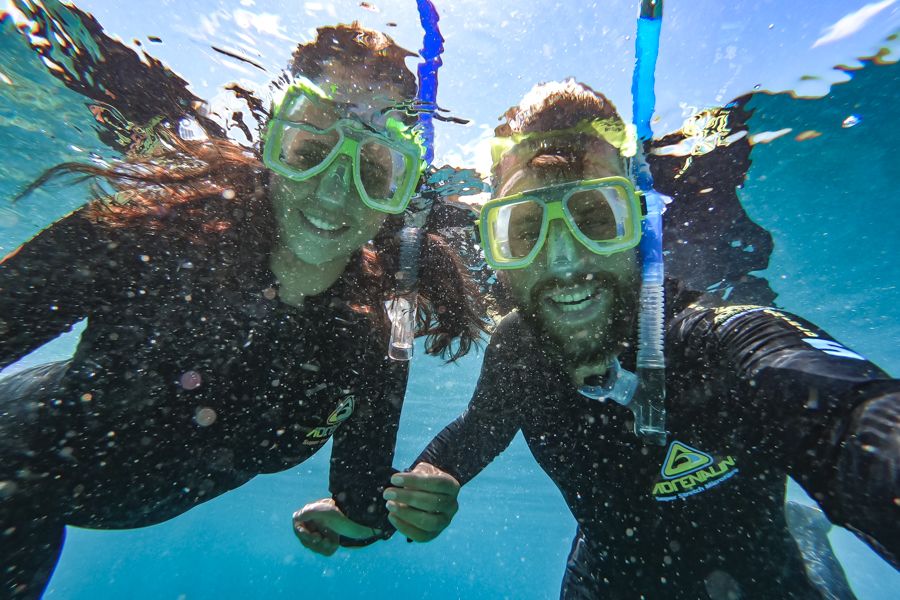 Seems like a given, but if you ask for a discount you may be surprised! As a locally owned and operated travel company, we often have access to special rates and have more wiggle room depending on the circumstances, i.e. there are only two spots left on a charter and they want them filled so we can offer a lower rate. As they say, you don't know unless you ask!
14. Early Birds and Standby Rates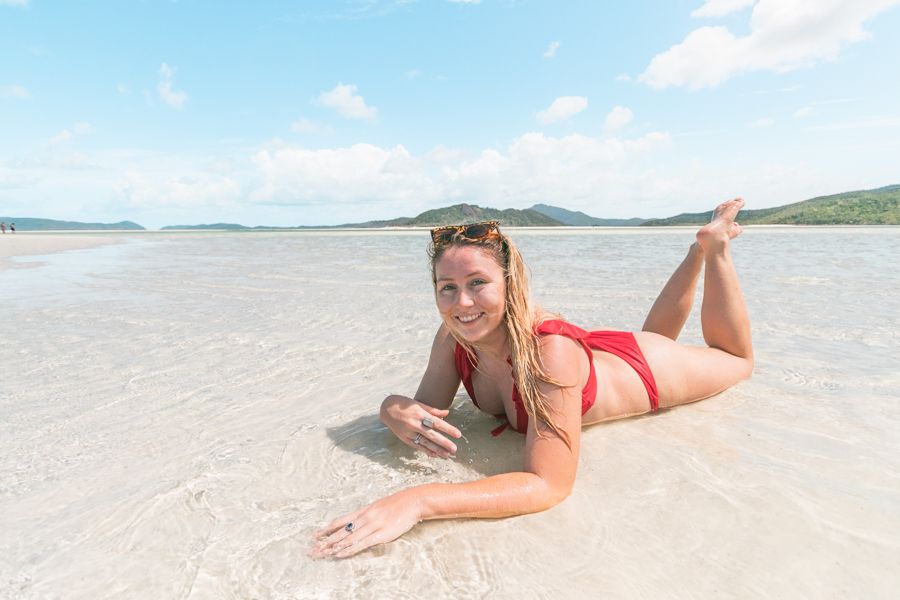 Another way to save some coin on your tours is to have flexible travel dates or wait for standby prices. If you've already arrived in Airlie Beach and have some time up your sleeve, you could score some extremely discounted tickets if you're able to travel in the next 24 hours, or if you book well in advance in the quiet season. Chat to our team or click here to find out more!
13. Avoid Discount Scams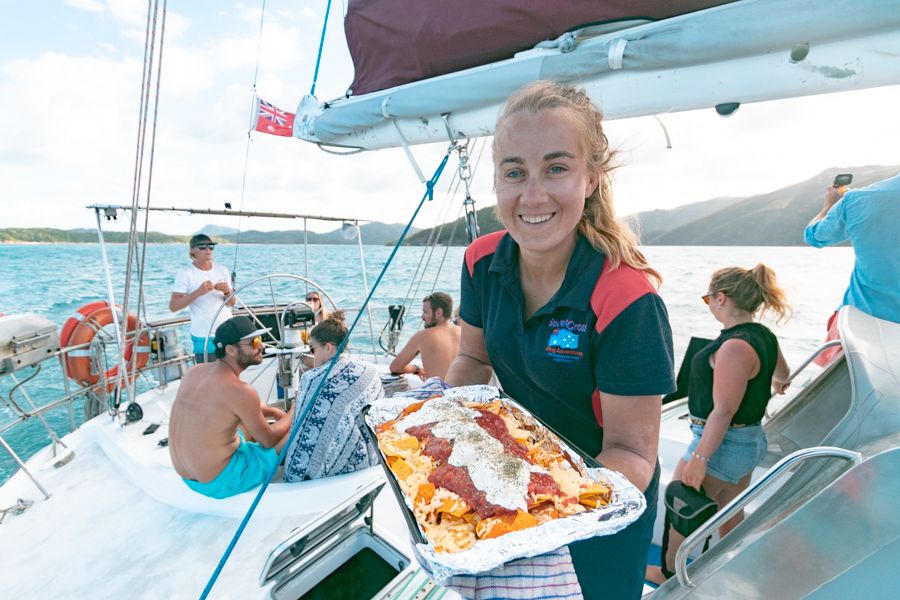 Speaking of discounts, there are a lot of websites out there boasting 50% off trips in the Whitsundays and around Australia - Be very careful about these websites, as they can often overfill a boat (meaning you may be booted off your tour) or they could be a flat out scam which is not unheard of with dodgy online websites. Choosing a reputable locally-owned travel agent is your best bet, and you should always look for the WCBIA accreditation logo if unsure!
12. Camping in Paradise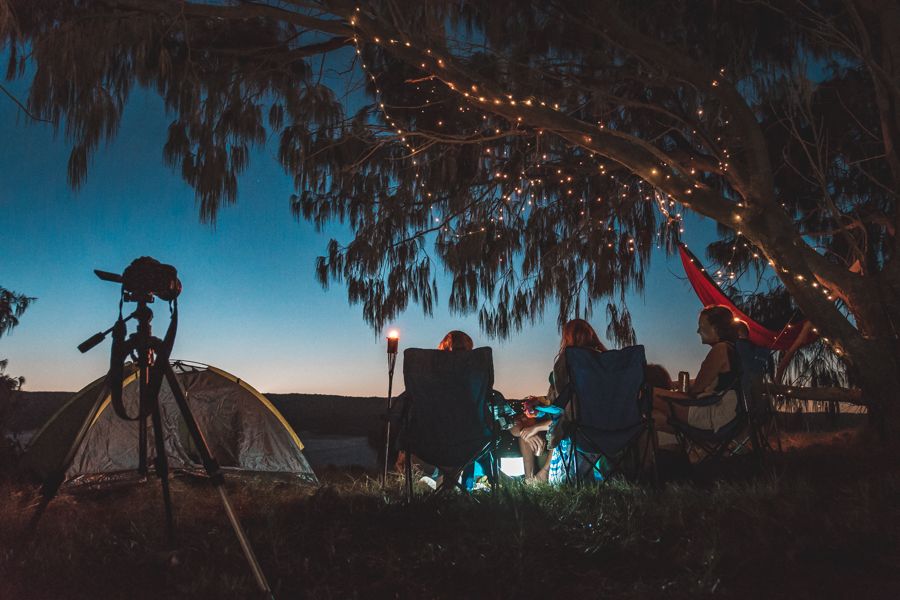 If camping is up your alley, you'll find you can still enjoy everything the Whitsundays has to offer on a shoestring budget! If you aren't travelling around with gear, there are companies like Scamper who can include camping essentials and gear in the price. You can even spend three days at Whitehaven beach for less than $200 dollars, just ask us how!
11. Pre-Book Return Airport Pickups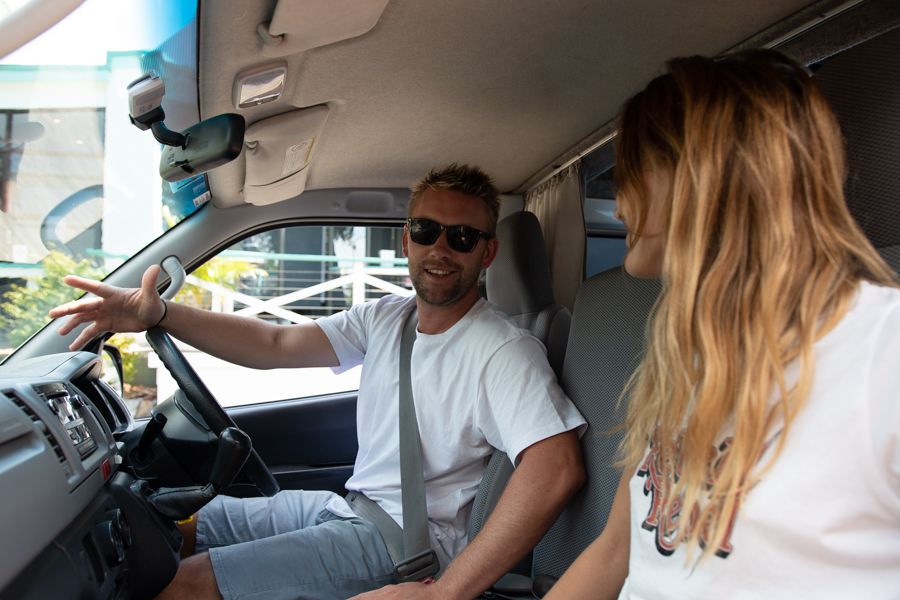 Flying into the Whitsunday Coast Airport is definitely the cheapest option to get to the Whitsundays, but it is about 40 mins by shuttle from the Airport to Airlie Beach. If you prebook your shuttle with us you will save heaps as taxis from the airport can cost over $100 one way! Generally, you can save even more booking your return ticket at the same time, and will only set you back about $30 pp.
10. Fishing Tours Guarantee a Catch for Less
Whether you're a seasoned fisherman or just love trying to land a big one, you can still chuck a line in the water without having to break the bank. Generally, most people aren't travelling with much fishing gear, (unless you're travelling by caravan and camping along the way) and for about $150 you can book on an all-inclusive guided fishing tour which will save you money in the long run on gear, bait, etc. and just about guarantee to land you a fish with their local expertise and state of the art fish finding equipment.
9. Take the Free Shuttles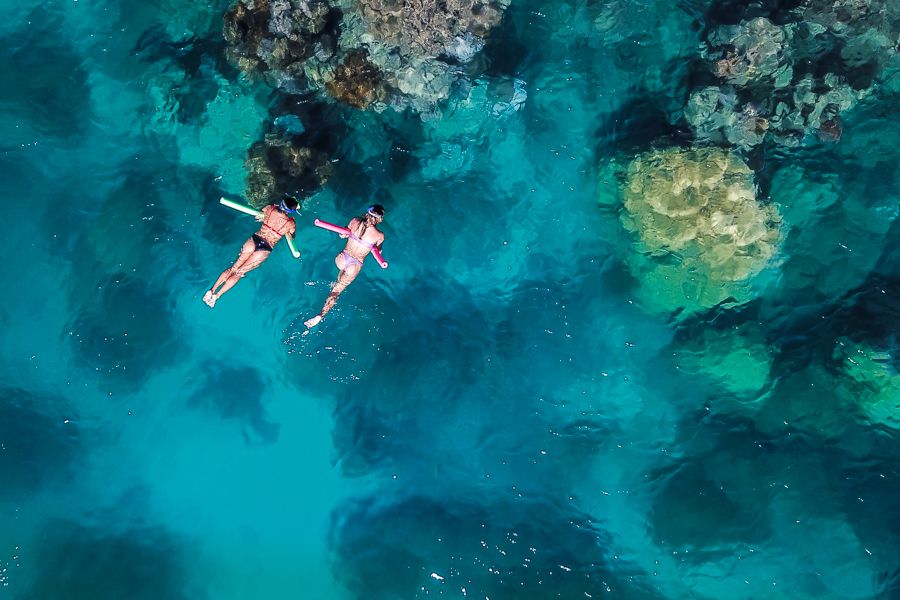 Aside from the public bus system, you can also take advantage of the free shuttles to some of the local restaurants and pubs in the area. Places like Airlie Beach Hotel, Reef Gateway Hotel and Jubilee Tavern offer complimentary pick-ups and drop-offs, and one of the regions favourite places, Northerlies, which is located about 10 miles out of town and offers a stunning beachfront location also has complimentary shuttles throughout the day.
8. Day Trips to the Resort Islands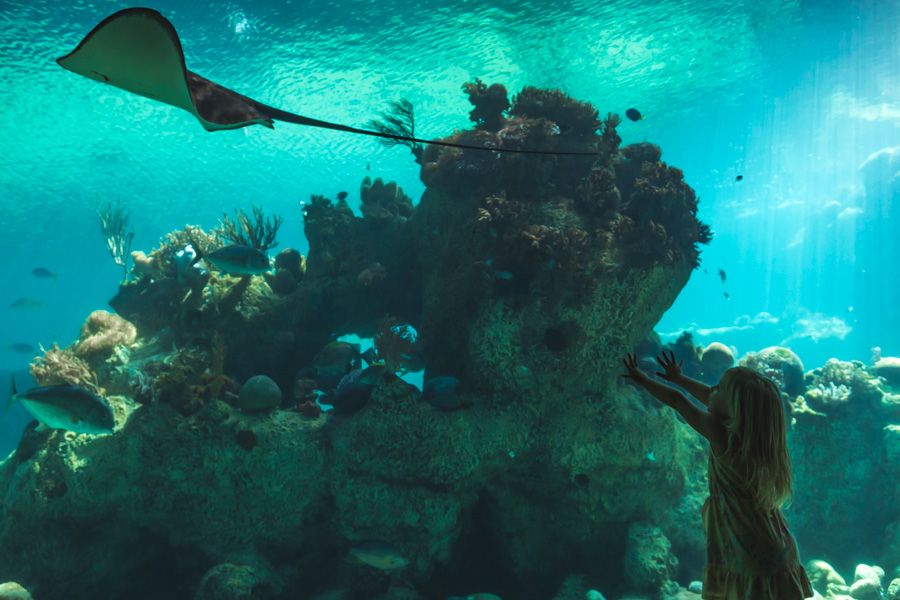 If you'd like to have a resort island getaway, but aren't sure which one is the right choice for you, you may opt to visit each for the day before booking an overnight stay. Day tours to Hamilton Island and Daydream Island are quite affordable compared to staying overnight, and some packages include breakfast and lunch! You can even book an Island Hopper Pass to taste-test each before booking overnight!
7. BBQ on the Beaches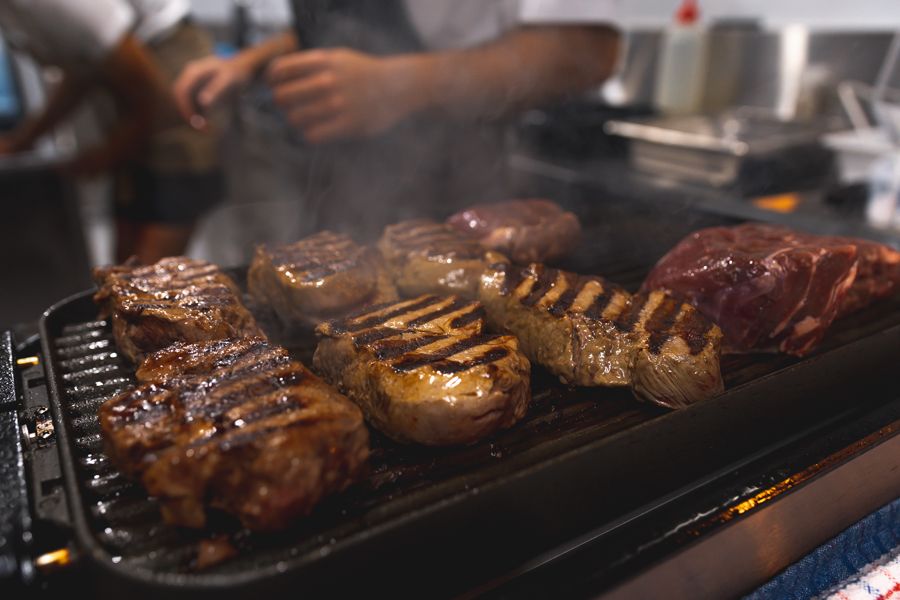 In Airlie Beach, there are PLENTY of public barbeques available, and most of them are located right on the beach! For a low-cost dining option, this is a favourite among locals and travellers alike. Some of our favourite spots include Cannonvale Beach, the Airlie Beach Lagoon, and the Airlie Beach foreshore. There are many other areas around the region that have BBQ facilities, and you can discover more at the national parks website here. Grab some food from the local supermarket and take advantage of these free facilities!
6. Cool Off in the Lagoon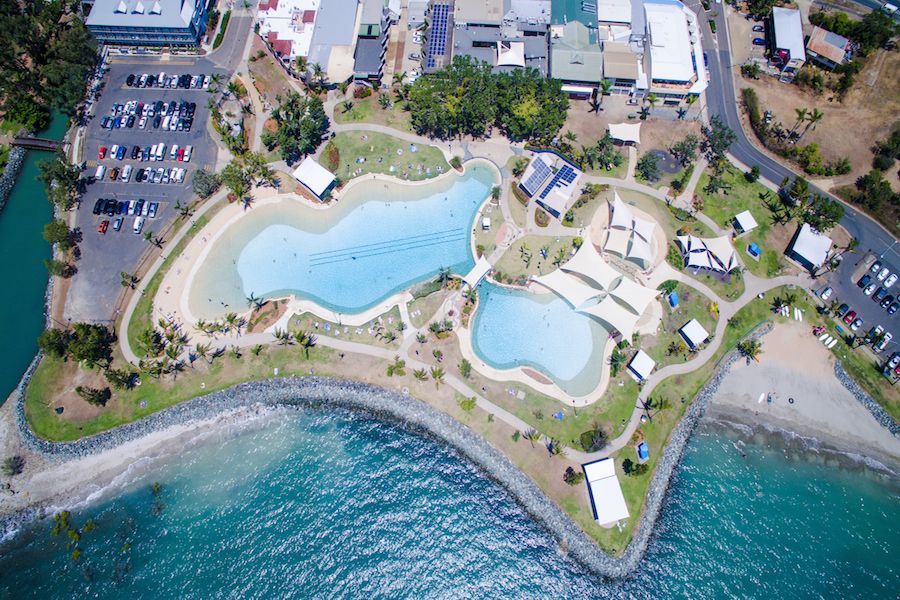 Another great option to save some moolah is to take a dip in the completely FREE Airlie Beach Lagoon, a chlorinated saltwater pool located right on the shoreline in the heart of Airlie Beach. Bring a picnic, some tunes, or just some tanning lotion to make the most of your day! There is a used book store located right at the entrance, and ice cream parlours, restaurants and pubs dotted along this local watering hole.
5. Happy Hours and Meal Deals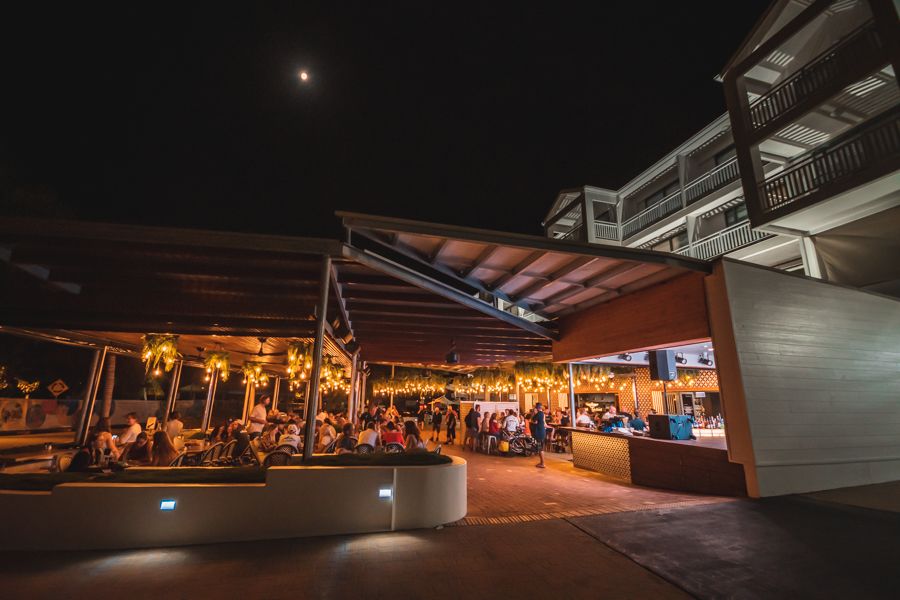 There are many ways to stretch your budget when travelling, but this doesn't mean you have to live off of two-minute noodles the whole time! Many restaurants and pubs offer 'meal deals' which include a main and a drink, usually for about $15-$17. Check out places like Boaty's and Beaches for meal deals, and for some yummy happy hour treats and cocktails, check out Breeze Bar or Shuckz Oyster Bar, and for awesome two-for-one deals (including drinks!) check out Mika, Sorrentos, and Banjos.
4. Discover Cedar Creek Falls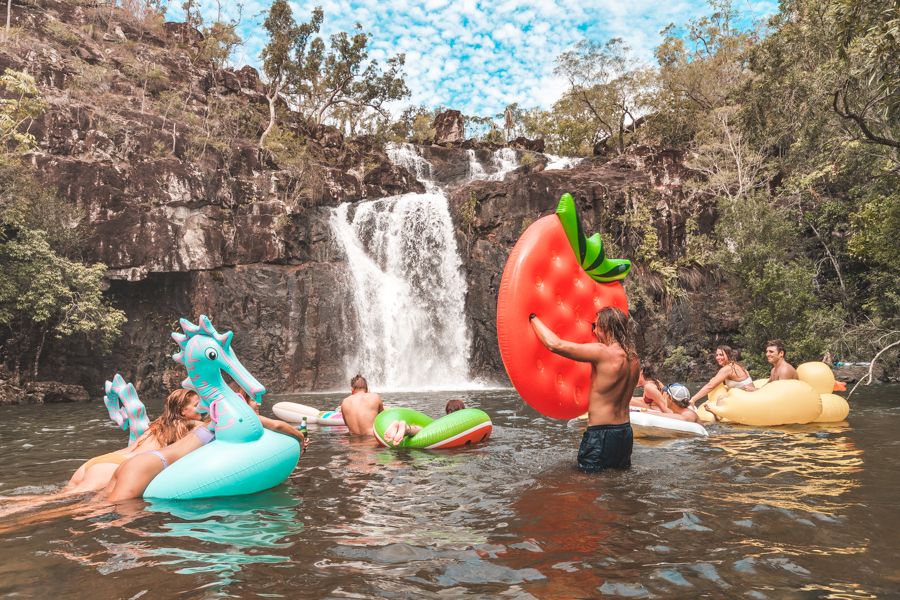 No trip to the Whitsundays would be complete without a trip out to Cedar Creek Falls! The natural beauty of these local falls can be found on your way to Conway Beach, is completely free to visit, and only about a 20-minute drive from Airlie Beach. Don't have your own car? You can hire one for the day for next to nothing, plus check out other stunning beaches like the ones out at Hydeaway Bay and Bowen while you're at it!
3. Eat Where the Locals Eat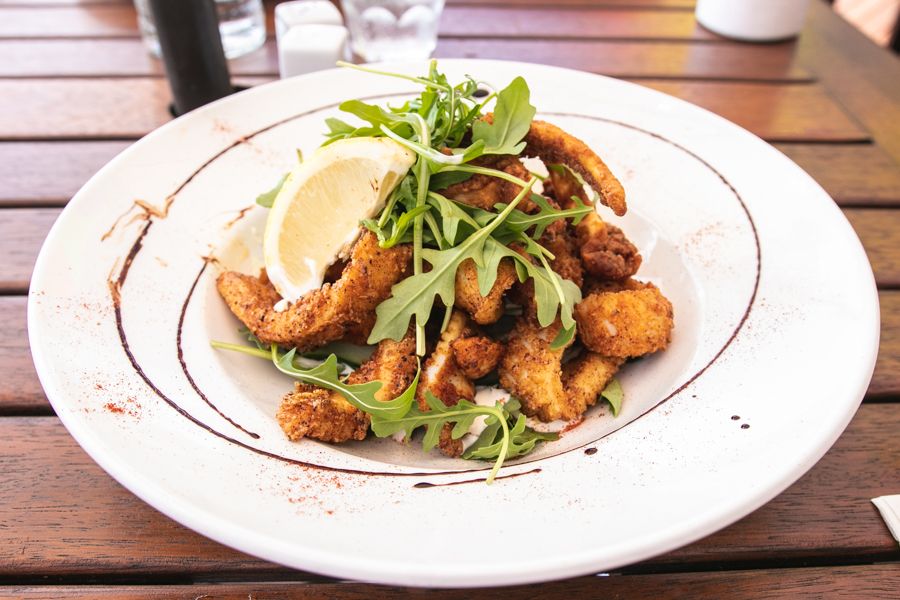 As locals of over fifteen years, we pride ourselves on giving the best restaurant recommendations. Here we've compiled a list of our favourite restaurants based on the quality of food and service, cost, location and views!
2. Bushwalks and Hikes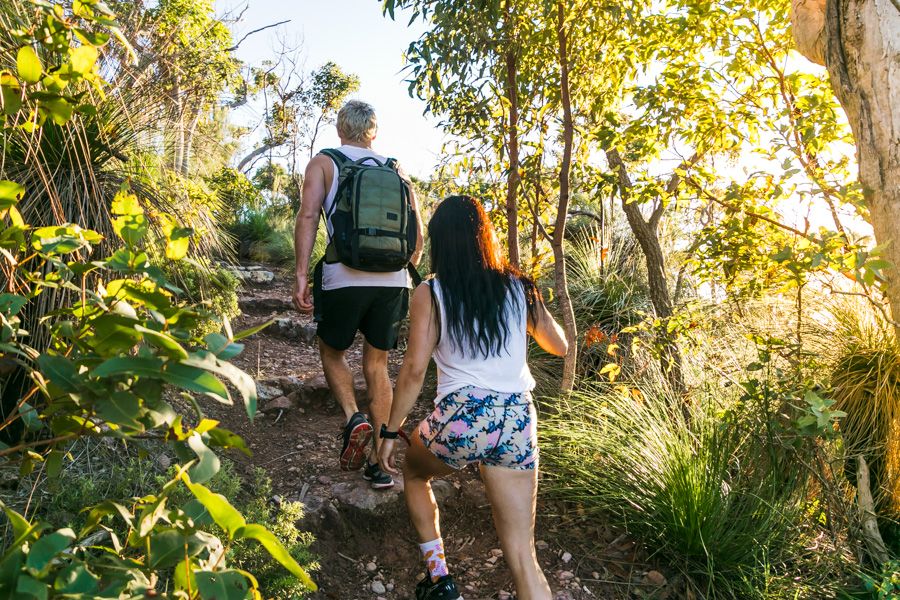 Airlie Beach and the Whitsunday Islands are host to dozens of amazing hikes and bushwalks. From the Ngaro Sea Trail to Conway Circuit, and everything in between, there is something for every fitness level and all completely free for people to use. Some trails, such as the Whitsunday Great Walk even have campsites located along the 2-3 day hike, and every trail usually leads to stunning lookouts. For more information on some of the amazing hikes you can enjoy in the Whitsundays, read on here.
1. Trust the Locals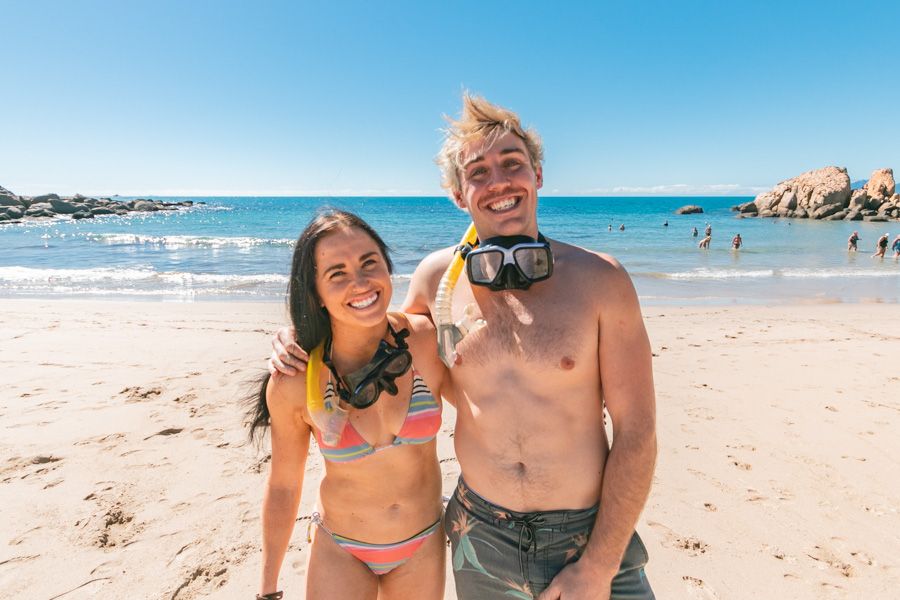 Again, we can't stress enough how passionate we are about our little slice of paradise, and we love sharing our wealth of knowledge with people visiting! As a trusted travel website and booking agency, we have gained our reputation by our unique business model which is run by charter boat owners and locals. As a result, we tailor holidays and can offer the best price available! Our local travel experts are always happy to answer any questions you may have about the above, and more!
For more information on Charter Boats, East Coast Packages, snorkelling or diving the Great Barrier Reef, or visiting Whitehaven Beach, call us on +61 74914 2425, or chat to us online!