How far should I book in advance?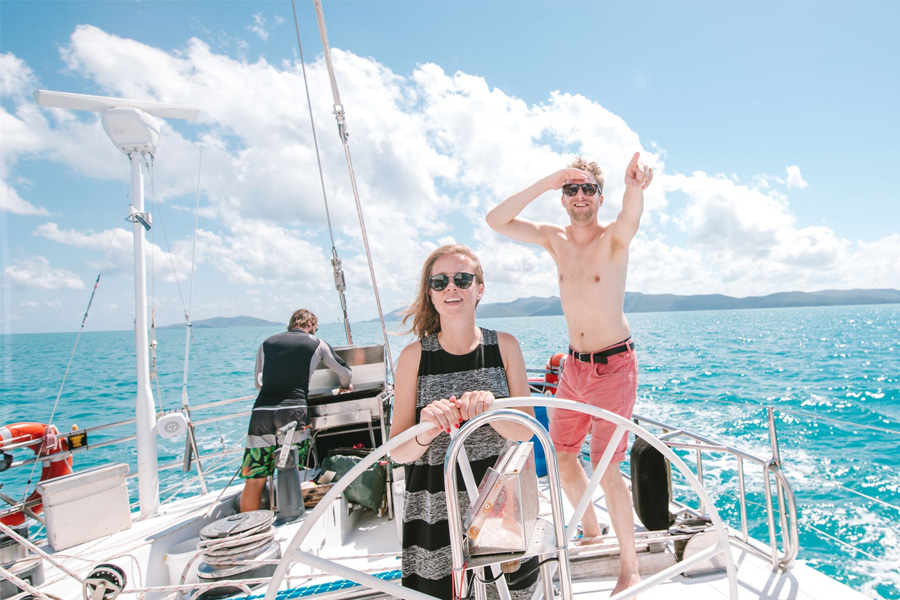 The Whitsundays are a popular tourist destination for people all over Australia and the world. With Whitehaven Beach, Heart Reef and the Great Barrier Reef right in our backyard, it's easy to understand why so many choose this beautiful island escape for their holiday destination.
For this reason, it is important to book ahead when planning your trip to the Whitsundays. Tours in the Whitsundays can fill up fast, especially over peak holiday times such as Christmas, Easter and school holidays. Booking in advance is the best way to ensure you get on the trip that you want and get on your top tour choices.
The further in advance you book, the better!
As soon as you know you are coming to the Whitsundays, it's a great idea to figure out which tours you want to do and secure your spots as soon as possible. Some tours can book up months and even a year in advance, meaning those who book last minute are not always able to get onto their top choice.
Availability and how far ahead you should book will depend on a number of things. While there is no way to predict what tours will book up and when it's a safe bet that any tours departing over the holidays will book up more in advance than any other time of year. If you are travelling during any holiday season it's important that you book as far in advance as you can.
The more time in advance the better
The more time in advance you book, the better your chances are of securing a spot on the boat of your choice. Since most travellers do plan ahead, much of the time popular overnight and day trips will book up long before their departure date.
Overnight boats book up first
If you are booking last minute, it is likely most overnight boats will be completely booked out, particularly during peak season. This is especially true if guests want private accommodation or accommodation on a catamaran. If this is the type of tour you desire, it is especially important to give yourself plenty of time to book.
Day boats are a great last-minute option
Day trips are a great last-minute option. Since most overnight boats will be booked (especially over holiday seasons) day trips offer guests the chance to experience the best of the Whitsundays. Most offer snorkelling, beach time, islands visits or even scuba diving.
---
Dreaming of exploring the Whitsundays, talk to one of our travel agents and lock your spot in as early as possible!