Heart Reef Whitsundays
History Of The Reef
Known as the most romantic place on the Great Barrier Reef, Heart Reef is a must-see for anyone visiting the Whitsundays. The natural coral formation is shaped into a heart by nature, and its beauty and uniqueness can be seen from the air by seaplane or helicopter for a once-in-a-lifetime experience.
Since its discovery in 1975, it has been the location of many romantic gestures and proposals. Not surprisingly, Heart Reef is located in a protected reef and is therefore inaccessible by water, unreachable by sail or snorkel. This means that the only way for lovers and adventurers alike can only witness this marvel is by air, which also happens to be the best view and certainly the fastest way to reach it.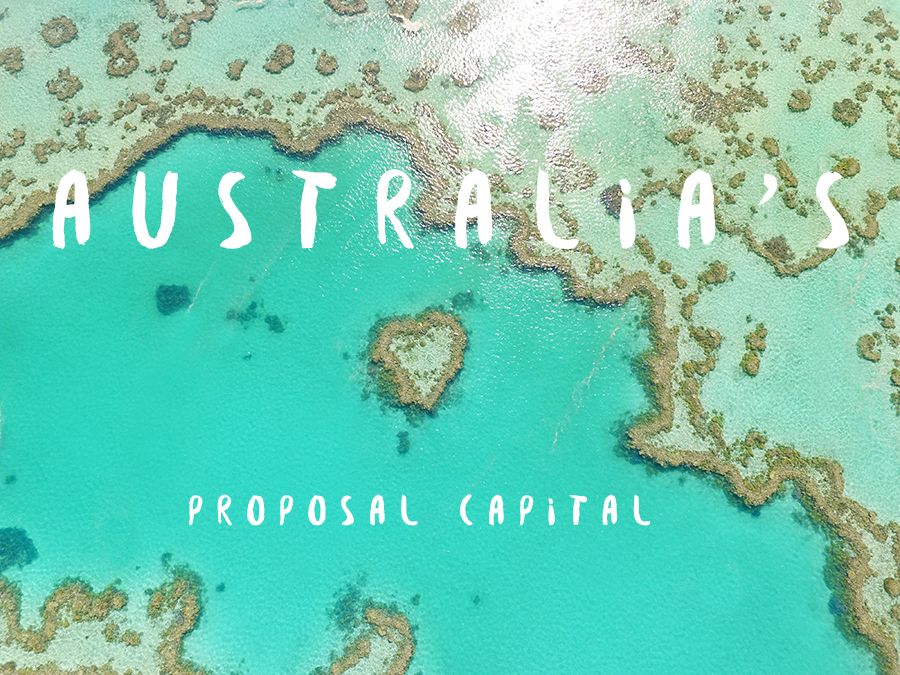 Surprisingly only 17 meters across, this little reef is one of the larger "must-sees" and is a definite for those hoping to propose while visiting the Whitsundays. It has been called the proposal capital of Australia, comparable to the Eiffel Tower of Pairs or gondolas of Venice, in its romantic aura and loving influence, and has definitely been the aerial go-to for romantics and all tourists alike.
How To Get There
There are several tours that visit Heart Reef, making it a sought after destination. You can either join a scenic flight by helicopter, aeroplane, seaplane or choose to combine your tour with a more extensive tour of the Whitsundays. You can even choose the open to touch down for a day at Whitehaven Beach for a romantic picnic, or touch down on the Outer Great Barrier Reef - there is a trip for everyone.