10 ways to see Whitehaven Beach Whitsundays
Whitehaven Beach is situated on Whitsunday Island, the largest of the 74 islands, and stretches along seven kilometres of pure silica sands. It is renowned as the most photographed beach in Australia because of the amazing view of the swirling sands and aqua blue water combined. This award-winning beach continues to amaze tourists from around the world as people come from all over to see its beauty for themselves! With its incredibly pure silica sand, aqua blue water so clear you can view small lemon sharks wading in the shallows and of course its famous lookout over the beach from Hill Inlet, it's hard not to want to experience this glorious beach for yourself.
---
1. Helicopter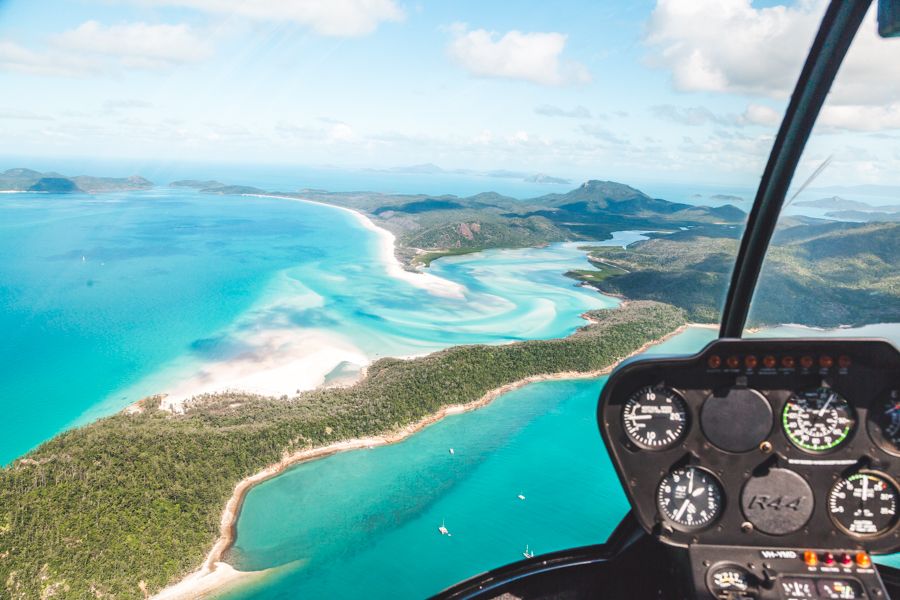 One of the best ways to see Whitehaven Beach is from the air. Helicopter flights give you fantastic views with the front of them opened up by a bubble of glass, so you can easily get exquisite photos unencumbered. Helicopters are perfect for couples as they have limited seats, so you may even want to plan something extra romantic while you are up in the air. Check out our scenic helicopter flights available here.
---
2. Flight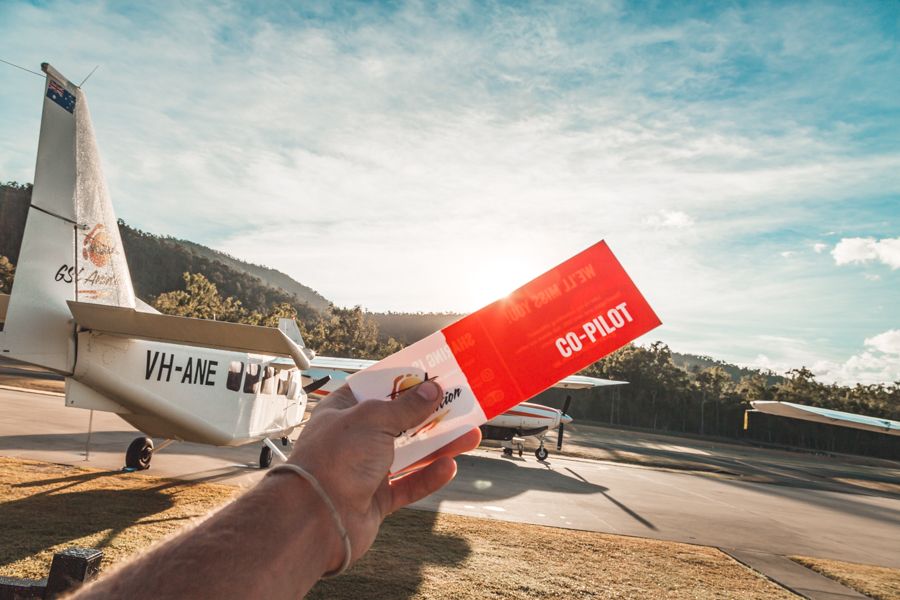 You may also opt for a scenic flight in a normal aircraft, where you usually go with a group of people and don't land on the beach like a seaplane or helicopter. This also means you will be saving a bit more money! You can also package with a half-day boat trip if you want to see it from the ground and the sky!
---
3. Aerobatic Plane
For the adrenaline junkies out there, this is the ultimate way to experience the beauty of Whitehaven from above, while inverted upside down! Book CQ Adventure Flights 'Beach and Screech' and you'll get to experience Whitehaven like never before! CQ Adventure also offers scenic only flights, so if the idea of flying upside down doesn't interest you, you can still get incredible photos from the air as their 360-degree glass viewing windows allow you to see it all!
---
4. Fast Day Boat
If flying isn't for you, and you're short on time, you may want to visit in comfort and style on a fast powered catamaran. With several day boats available, you will be able to find the perfect tour to fit your needs and budget.
---
5. Paddleboard There!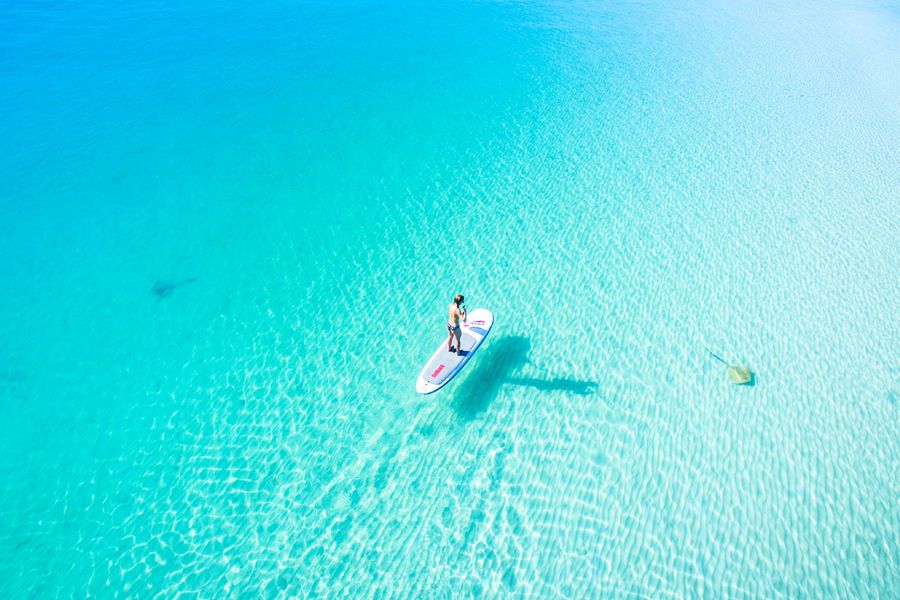 Just kidding - We definitely don't recommend paddleboarding all the way to Whitehaven, as Whitehaven is 33km from the mainland town of Airlie Beach, however, there are several tours such as Bullet who offer complimentary paddleboards once you arrive, which is a great way to spot stingrays, sea turtles and baby lemon sharks!
---
6. Sea Kayaking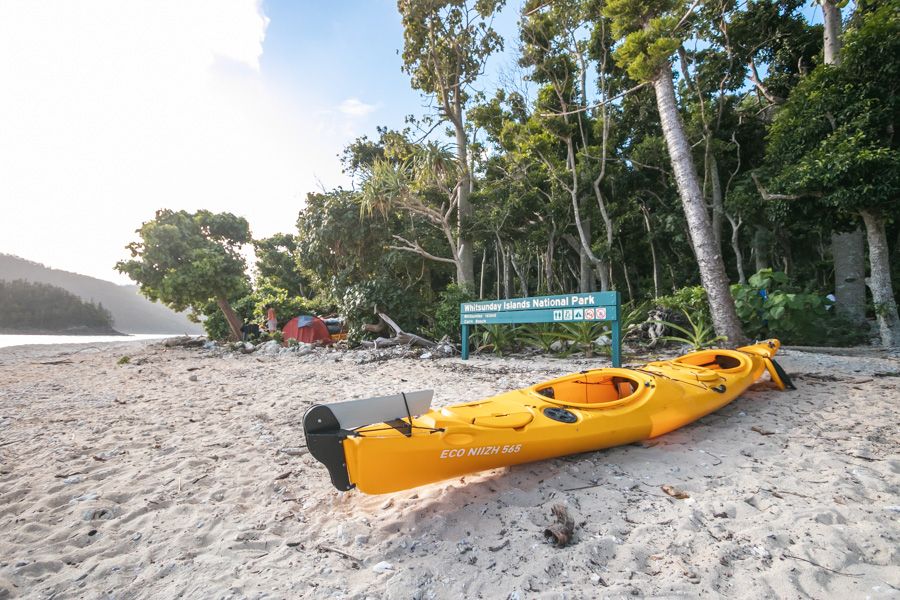 There are several companies that offer kayaking tours out to Whitehaven, but if that seems like too much of a long haul, there are eco-tours available such as on SV Whitehaven which will take you kayaking off the boat in locations such as Whitehaven Beach.
---
7. Camping at South Whitehaven Beach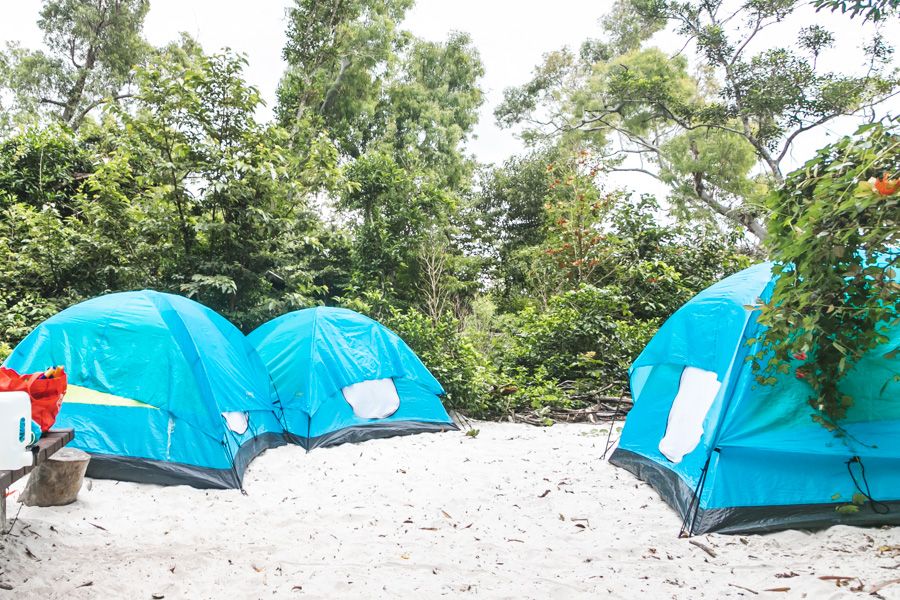 If having Whitehaven to yourself overnight sounds like your jam, then why not book to stay on this Australian gem by way of a campsite? Scamper takes guests over to South Whitehaven Beach and you can book your campsite through the government website or arrange through them. For more information on camping overnight, click here.
---
8. Overnight Sailing Tour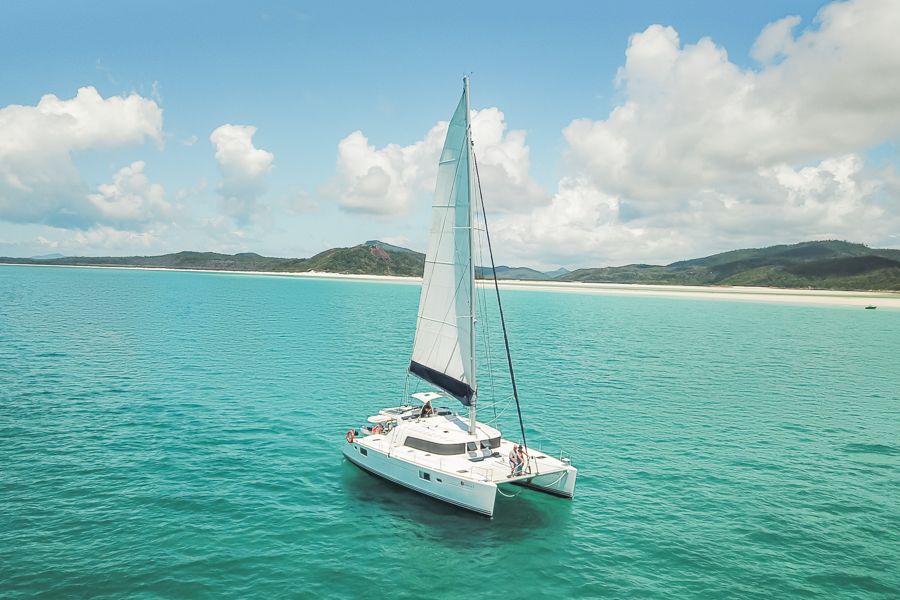 Undoubtedly the most popular way to visit Whitehaven, overnight tours offer more time on the water and on the beach. You can book on budget-friendly party boats for a social atmosphere, adventure sailing maxi yachts, or comfortable and luxurious catamarans - There truly is something for everyone!
---
9. Skydive Over Whitehaven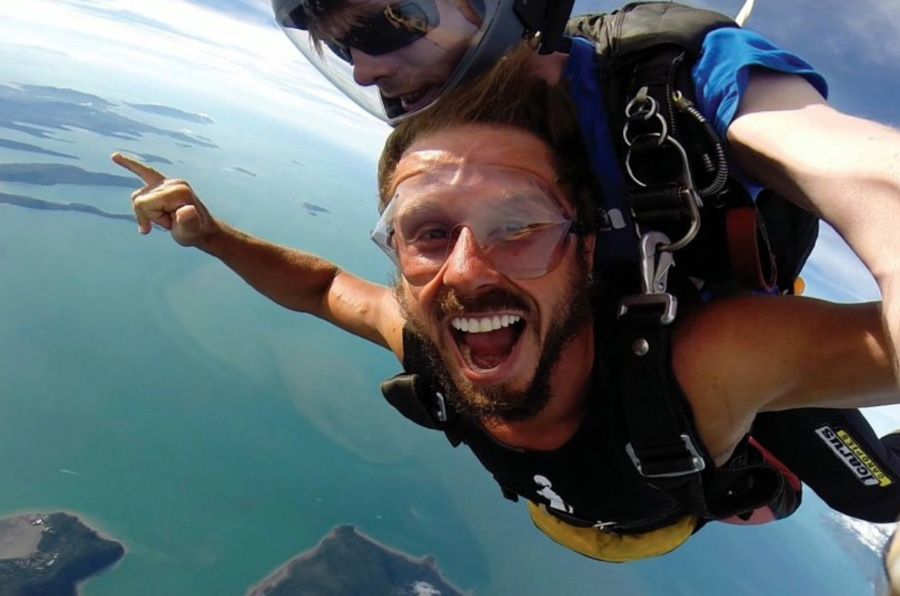 Another adrenaline-filled option is the ever-popular skydiving! This is a full day paired with a return boat ride, so you can get the best of both worlds as you float down over the majestic Hill Inlet and famous beach.
---
Ready to start planning your perfect Whitehaven Beach tour? Chat live to our friendly travel experts today to find out the latest deals!