What is the deal with half-price discount websites?
Finding the Best Value For Money!
When booking upcoming travel, everyone is always keen to find a deal. There are many websites out there to choose from and it's hard knowing what's what and how you can know if you're getting the best bang for your buck.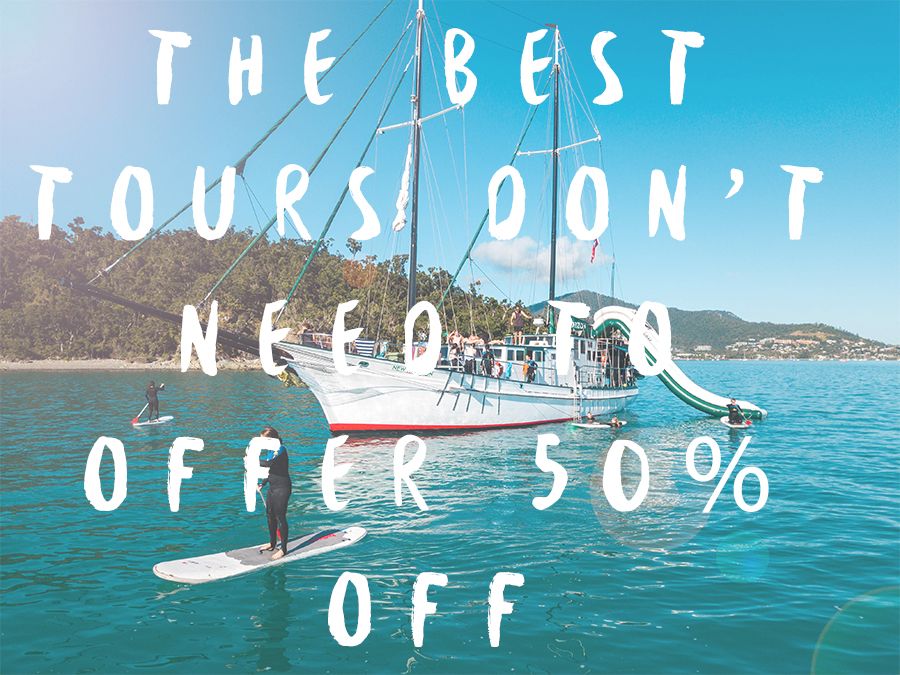 There's Usually a Reason The Tour is Half Price!
While many websites out there have the ability to offer sales, discounts and incentives, it's a good idea to be wary of half-price tour offers or two-for-one deals.
There are several pop-up websites on the internet that offer unaccredited products to customers at these seemingly amazing prices. That is, they are offering products that are either underwhelming, unpopular or not of quality at a half-price or two-for-one deal. Because of the way pricing and discounts work, quality boat trips will never lower their prices so low, making it impossible for any product of quality to be able to do this.
Not all is lost for those chasing amazing value for money though! Quality operators often do have realistic specials, some that are exclusive to Sailing Whitsundays! To find the latest deals on the best tours in the Whitsundays follow this link!
We will not be beaten on price, that means that we'll not only match a price from another company, but we'll beat it if you find one for cheaper elsewhere.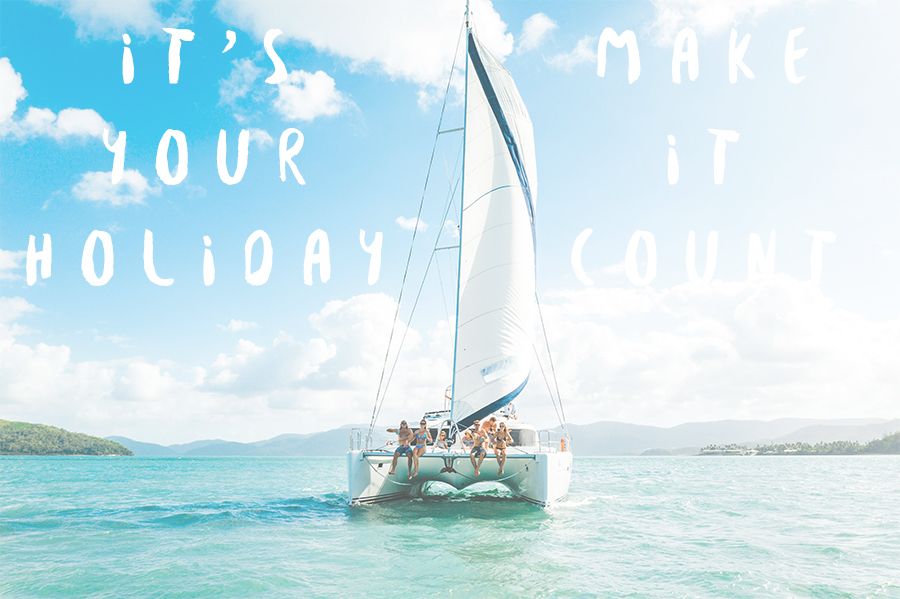 If You're Only Here Once, Make It Count!
Don't be fooled by an overwhelmingly good price - sometimes it is too good to be true. Ask us what the best deal is that we can offer you. We are here to help you find the best deal we can on a quality tour that is perfect for you, your family and your friends.