Winter weather in the Whitsundays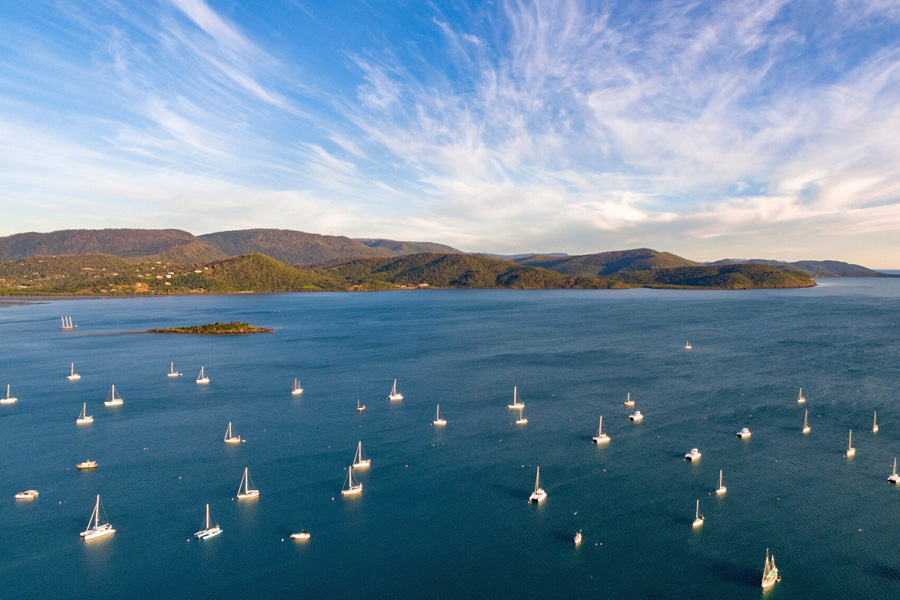 Winter in the Whitsundays falls from June to August and maintains a relatively warm temperature throughout. Usually hovering in the mid-20s, winter in the Whitsundays tends to be nice and agreeable for visitors coming to the area. Evenings may need a light sweater, but it rarely gets any colder than that. Day time still allows for swimming, snorkelling and sunbathing as the sun remains strong in the Whitsundays all year. Sunscreen, hats and sunglasses are still necessary for the winter months to protect yourself from strong UV rays.
Winter also coincides with the dry season and whale season, makes it a sought after time to travel to the Whitsundays. Winters tend to remain relatively dry, unlike the summer season which can see a lot of rain. Skies remain clear most days, allowing for guests to enjoy their time in the Whitsundays without worrying about umbrellas or raincoats. During boat trips, you're likely to see whales, as they migrate to the Whitsundays during the winter months. They seek the shelter and protection of the islands, where they will birth their calves and teach them to breach and to nurse them before returning to the cold Antarctic. This means that not only will you likely see full-grown whales such as humpback or minke whales, but you may also see whale calves during their first few days or weeks of life!
Many Australians visit the Whitsundays during the winter months to escape colder temperatures in Southern Australia. The days provide ideal weather for exploring, while the colder nights provide ideal sleeping conditions, free from heat or humidity. You can check daily weather by visiting the Bureau of Meteorology, where you can find a rain radar, temperatures, satellite images and maps.
June
Average minimum temperature: 18c
Average maximum temperature: 24c
July
Average minimum temperature: 18c
Average maximum temperature: 23c
August
Average minimum temperature: 18c
Average maximum temperature: 25c
If you're coming to the Whitsundays during winter, be sure to pack clothes that are appropriate for warm weather, along with sunscreen and a light sweater or jacket for the evenings.