Where to Meet Backpackers in Airlie Beach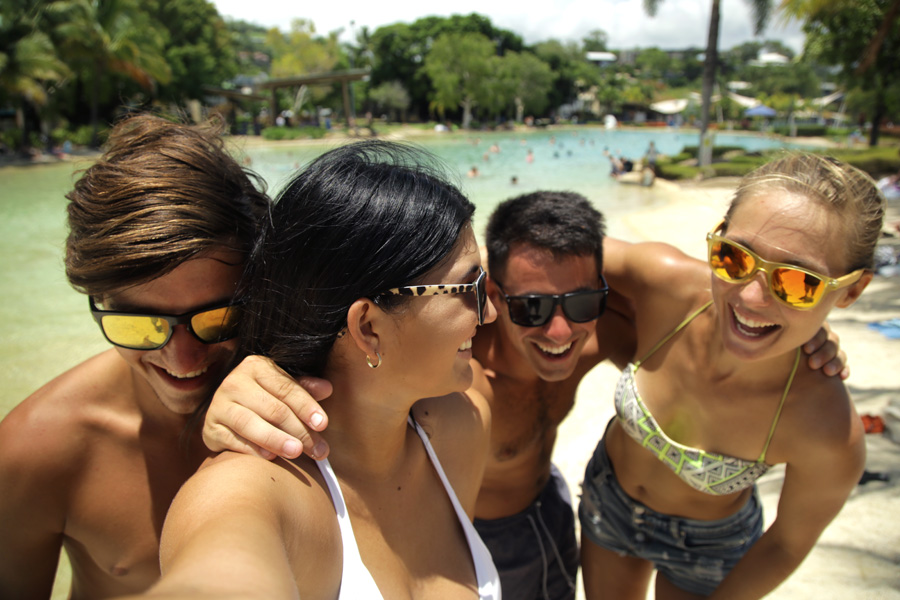 Airlie Beach is a backpacker haven. As one of the most visited places in Australia, the Whitsundays make for an amazing place to meet other backpackers, form new friendships and even find new travel mates to travel with.
The Whitsundays themselves are known for the many sailing and boat trips that visit the islands, which is what most visitors focus their trip on while they are here. However, many visitors to the region also spend some time on the mainland of Airlie Beach, enjoying all the fun stuff on offer. If you are visiting the area, here are some good places to meet other travellers in Airlie Beach.
Shed Bar
Shed Bar is a staple to Airlie Beach. It's usually filled up with both locals as well as visiting travellers, making for a blended social scene. It's located behind Nomads on the main street in Airlie Beach, accessible through Nomads itself or by heading around the back of the building. Often filled with live music, games and more, it is the place to go on Sundays in Airlie Beach for a classic Sunday Session.
After Parties
Most boat tours will have an after party the night following each boat trip. If you are going on a boat trip, be sure you ask your crew where everyone will be gathering after you are all back on land. Often times, you'll get meal and drink deals during the after party, allowing you to hang out with those from your tour and get to know them even better!
Boatys
Boatys is the newest bar in Airlie Beach and is a great place to go and spend some time on the deck. It is located at the beginning of the main street as soon as you enter Airlie Beach, next to the roundabout. With plenty of deck space, this venue is a great place to mingle and meet other travellers!
Beaches Bar & Grill
Beaches Bar & Grill always has something on the go, making it a popular place for both locals, travellers and backpackers. They often have meal deals, where drink and food combos are cheap, as well as nightly events, pool tables and live music.
Airlie Beach Lagoon
The Airlie Beach Lagoon is recently renovated and is an amazing place to hang out during warm days in Airlie Beach. It is free and open to anyone and has amenities available such as bathrooms and change rooms. There are also lifeguards on duty during their opening hours, meaning it attracts a wide range of people from families to solo travellers and groups of locals.
No matter where you spend time in Airlie Beach, you are bound to meet like minded travellers, with the opportunity to make friends to last a lifetime!