How Long Is Whitehaven Beach?
Most travellers in Australia have heard about Whitehaven Beach. This gorgeous beach on Whitsunday Island has gleaming, white silica sand, calm turquoise water, and the iconic viewpoint, Hill Inlet Lookout. Photos of this beach grace just about every Whitsundays magazine or poster, and it often ranks as one of the best beaches in the world! But how long is Whitehaven Beach?
---
How Long Is Whitehaven Beach?
Whitehaven Beach is about seven kilometres long, making it one of the longest beaches in the Whitsunday Islands. Thanks to its breathtaking tropical scenery, it's also one of the most beautiful beaches in the Whitsundays! With white silica sand that is velvety soft to the touch, and refreshing, clear waters perfect for swimming, snorkelling, and trying water sports, Whitehaven Beach is a truly dreamy destination. Very few people leave the Whitsundays without visiting this famously gorgeous beach!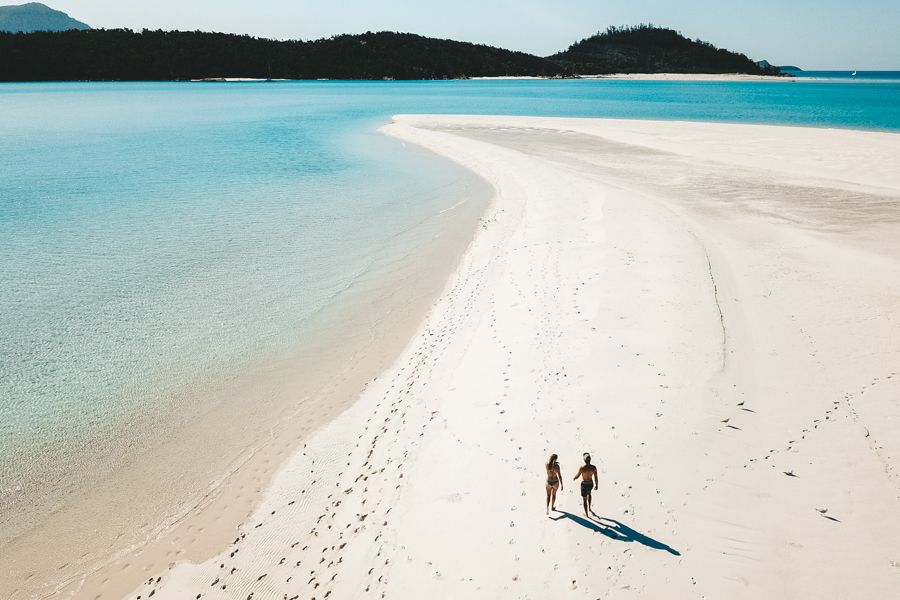 ---
What To Do On Whitehaven Beach
With seven kilometres of soft silica sand, crystal clear water, and lush rainforest nearby, there is no shortage of things to do on Whitehaven Beach. If you're visiting the beach on a day tour or stopping here during your overnight sailing tour, you will most likely have a few hours to spend here. The top activity is definitely completing the short bushwalk up to Hill Inlet Lookout so you can admire the swirling sands and get that iconic photo. After hiking to the lookout, the best ways to pass the time on Whitehaven Beach include swimming, snorkelling, paddleboarding, kayaking, sunbathing, and just strolling around.
If you're at the northern end of Whitehaven, you can walk across the rocks over to Betty's Beach, a small hidden cove around the corner. If you're at the southern end of Whitehaven, there are some amazing bushwalks that take you through the rainforest, including the walk to Chance Bay. No matter where you are on Whitehaven Beach, admiring the stunning scenery, swimming, sunbathing, and walking are always enjoyable activities.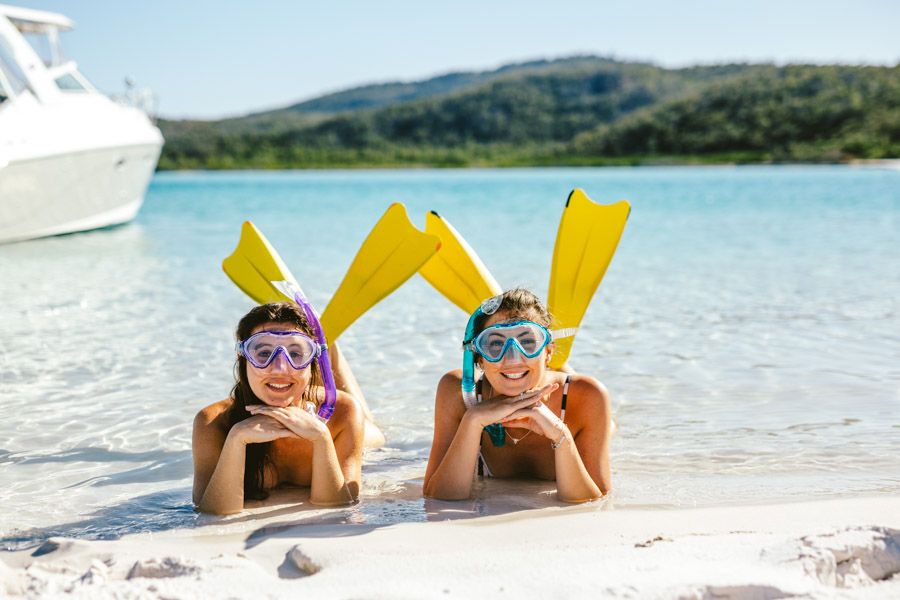 ---
How To Get To Whitehaven Beach
If you're looking to get to Whitehaven Beach for a day of fun in the sun, the best way to get there is on a boat tour. Because the beach is located on a remote island with no public facilities, the only way to get there is with a guided tour or a private charter. Boat tours depart Airlie Beach and Hamilton Island daily, with day trips being the quickest, easiest, and most affordable way to get there.
Overnight tours are also an incredible way to experience the Whitsundays! Spending a few days at sea allows you to immerse yourself in the natural beauty, have lots of time for snorkelling, and watch the sunrise and sunset over the ocean. All multi day tours will stop at Whitehaven Beach as well, so no matter what tour you choose, you will have a few hours at least to spend on the famous beach.
If a boat tour isn't for you, you can charter a boat or you can fly to the beach! Seaplane tours take you over Whitehaven Beach and the Great Barrier Reef so you can admire the views from above. There are also some helicopter tours that actually land on the beach so you can enjoy the scenery on land for a few hours before flying back home.
---
Ready to book your adventure to Whitehaven Beach?
Live chat with our travel experts online and we'll help you choose the perfect tour for you!