Why Is Whitehaven Beach So White?
Updated Tue 01 Nov 2022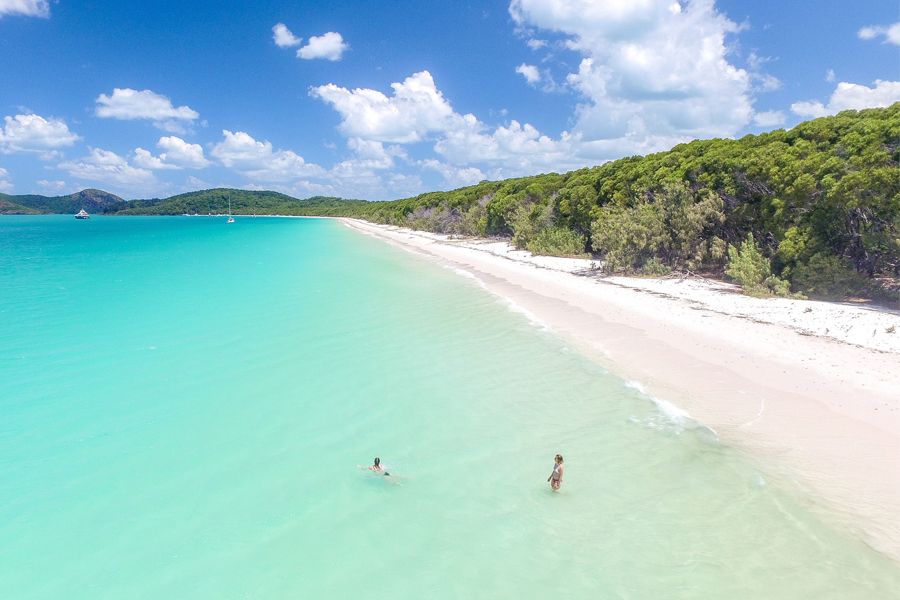 The dream-like paradise of Whitehaven Beach is a spectacular 7km stretch of impossibly white sand located on Whitsunday Island. Famous for its silky smooth white sand and crystal clear turquoise water, Whitehaven Beach is on the bucket lists of travellers worldwide with thousands making the journey each year.
Despite the number of visitors, the iconic pure white sand found only on Whitehaven Beach and the surrounding landscape remains pristine. There is nothing better than the feeling of sinking your toes into the velvety texture of the sand or letting a handful slip between your fingers. But what makes the sand on this island so unique?
---
Why is Whitehaven Beach so white?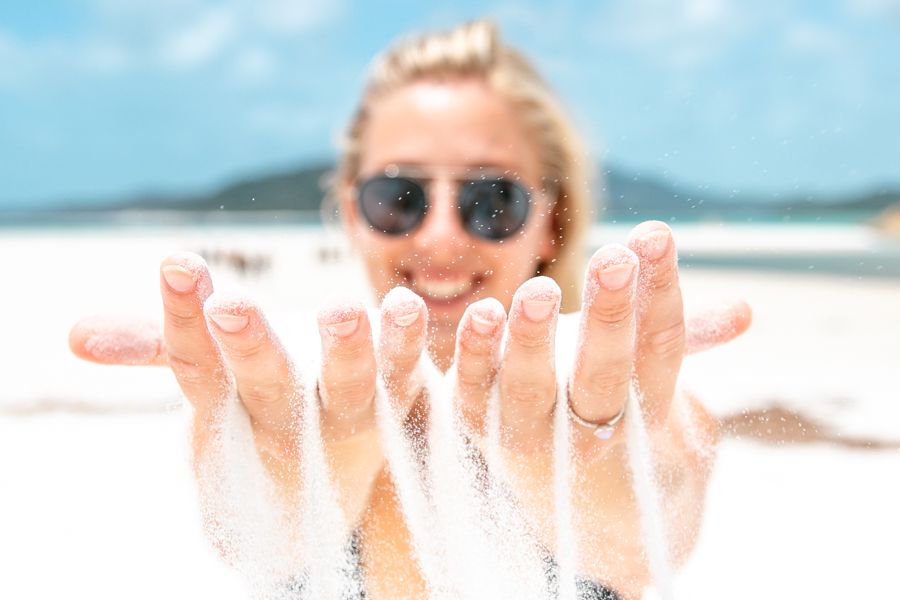 Whitehaven Beach's sand is made from 98.9% pure silica and it is this silica which gives the sand its unique white colour and a particularly fine powdery grain. The sand is so fine in fact that it can easily get in to and damage electronic equipment so be careful with your phones and cameras! Found nowhere else in the Whitsundays, the origin of this pure white sand remains an unsolved mystery. While we know that silica comes from eroding quartz, there is no quartz to be found in the surrounding area.
---
Where did the sand on Whitehaven Beach come from?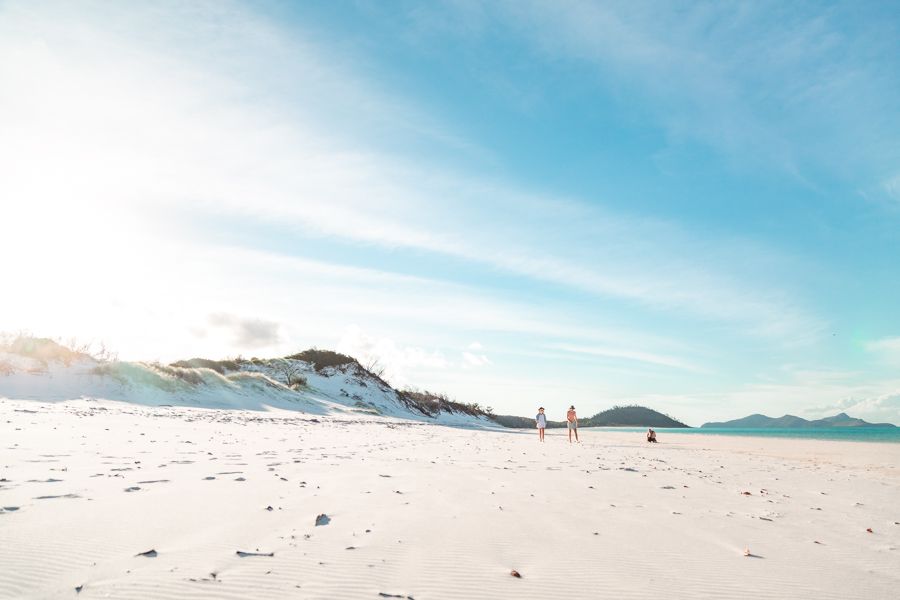 There have been many theories over the years, however, many geologists now agree that the quartz-rich sand of Whitehaven Beach is likely to have been carried north along Queensland's coast to the Whitsunday Islands. Trapped by headlands and rocky outcrops, the sand formed many island beaches, including Whitehaven, until the ocean current shifted west.
Beaches that only accumulated small amounts of sand gradually lost it with the tides but Whitehaven's dunes were so deep that much of the quartz sand remained. Over millions of years, as the sea levels rose and fell with the ice ages, the freshwater leached impurities from Whitehaven's sand until all that was left is the pure white silica we know and love today.
---
Fun facts about Whitehaven Beach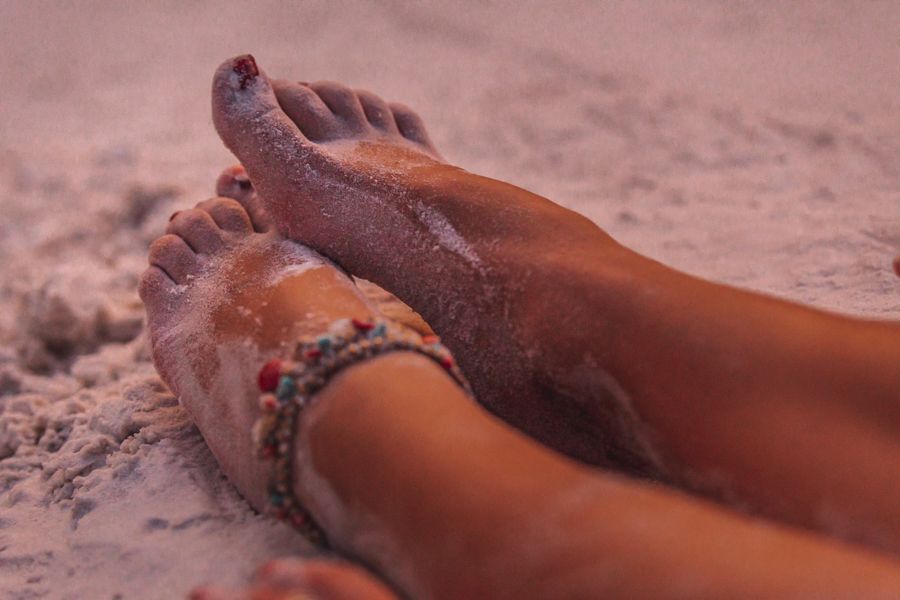 Whitehaven Beach was once known as the 'Whispering Sands' by the local Ngaro Indigenous Tribe. The name came from the noise the fine white sand makes under your feet as you walk, a phenomenon which is also affectionately referred to by tour operators as 'barking spiders'.
Whitehaven's pure silica sand does not retain any heat. So even on the most scorching hot day, you can walk across Whitehaven Beach without burning your feet!
Silica sand is great for polishing your jewellery too, which makes Whitehaven the one beach it is good to take your rings to.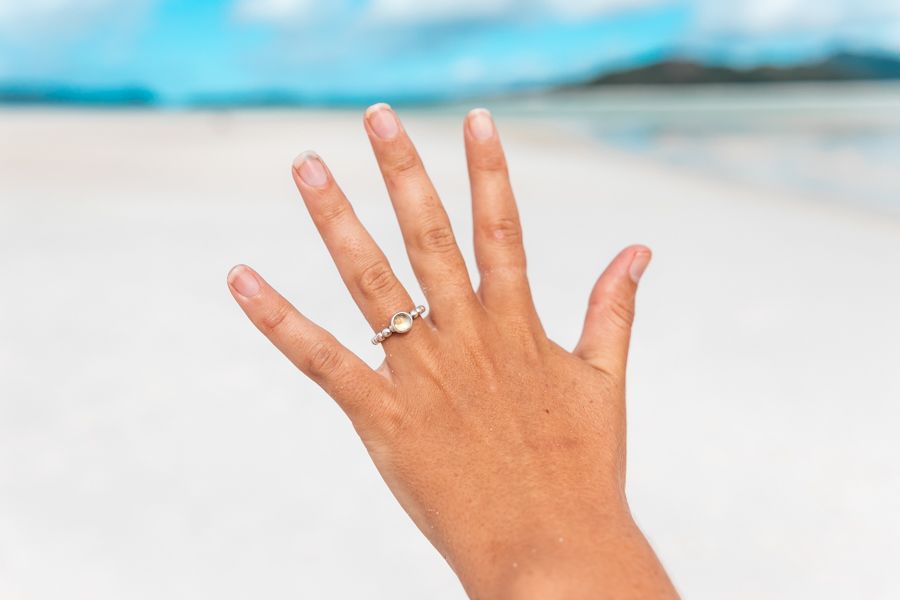 ---
Although it will be very tempting to take home a souvenir, Whitehaven Beach is part of the national park protected by the Great Barrier Reef National Marine Authority and you must leave all sand on the beach. Take only pictures, leave only footprints!
The fact that we may never know for sure exactly where Whitehaven's bright white sand came from makes this unique beach an even more special place to visit and the breathtaking views of Hill Inlet's magical swirling sands will remain in your memory for many years to come.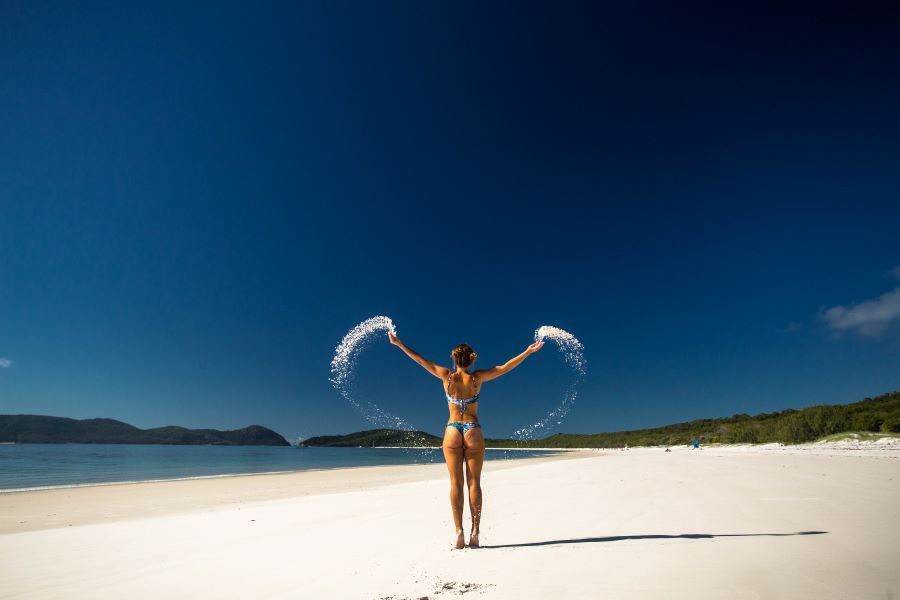 ---
Ready to visit Whitehaven Beach? Ask our friendly Whitehaven experts about which tour is perfect for you! Chat to us or call +61 74914 2425 today!