Honeymoons In the Whitsundays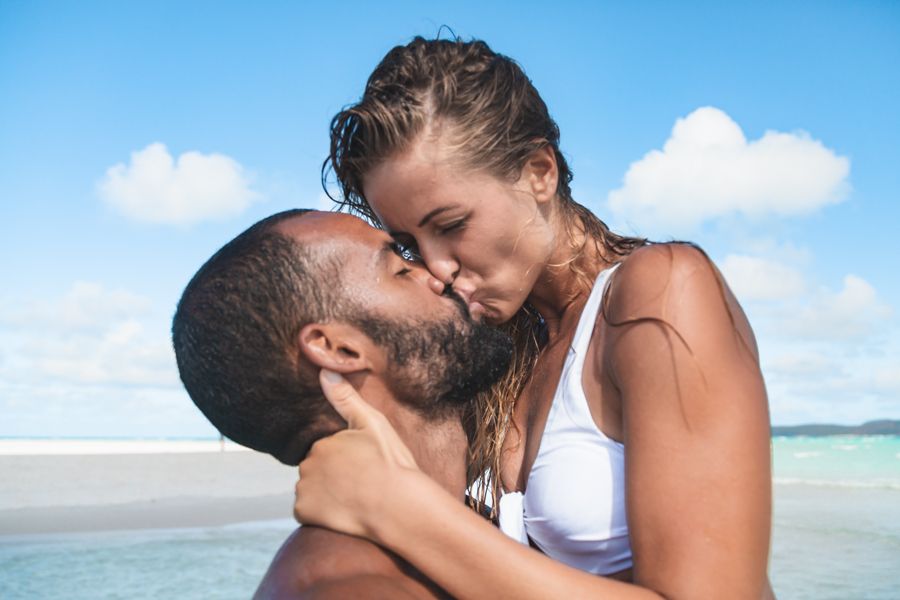 A honeymoon on board any of the best tours in the Whitsundays can give you the best start to a marriage with the most romantic memories possible! There are very few experiences more romantic than sharing a gently rocking cabin with your loved one while gazing up to a canopy of billowing white sails or the bright night sky.
Offering everything for a perfect weekend getaway, a romantic celebration, a destination honeymoon, or a short vacation, a private cabin sailing holiday will bring you adventure, relaxation, and a chance to reconnect with your favourite person.
Private cabins are very affordable and can be found for every budget. There are private cabins on mega yachts, smaller monohulls, more stable catamarans, or large-group, social vessels. Add luxurious extras like freshly prepared gourmet menus, private ensuites, and air-conditioning by choosing your private cabin aboard a large selection of boats with these extras but still with a range of passenger numbers and attractions.
While on your cruise, you will fill your days with once-in-a-lifetime experiences: enjoy beach strolls on Whitehaven Beach, snorkelling adventures at Blue Pearl Bay, tranquil rainforest hikes to Hill Inlet Lookout, paddleboarding, or kayaking in two-person, clear-bottomed kayaks. Together, you and your favourite person can discover all the unique and stunningly beautiful sights of the Great Barrier Reef Marine Park and the Whitsunday Islands.
A luxury catamaran offering a 2 day/2 night tour and featuring low passenger numbers, private cabins with ensuites, gourmet menus, and air-conditioning.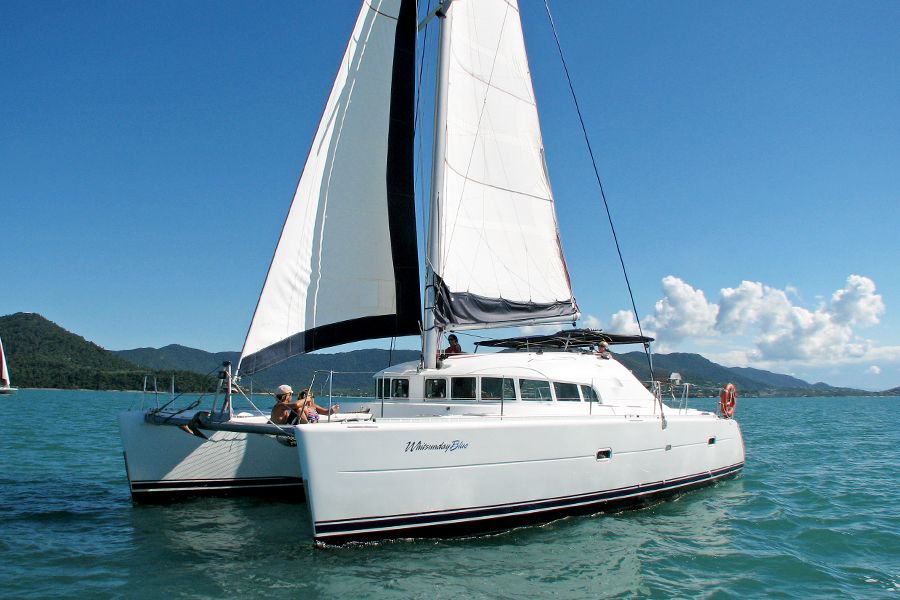 MiLady
The Whitsundays most stylish sailing vessel with elegant ensuite cabins, six guests in total and plenty of luxuries onboard to enjoy over either 2 days and 2 nights, or 3 days and 3 nights.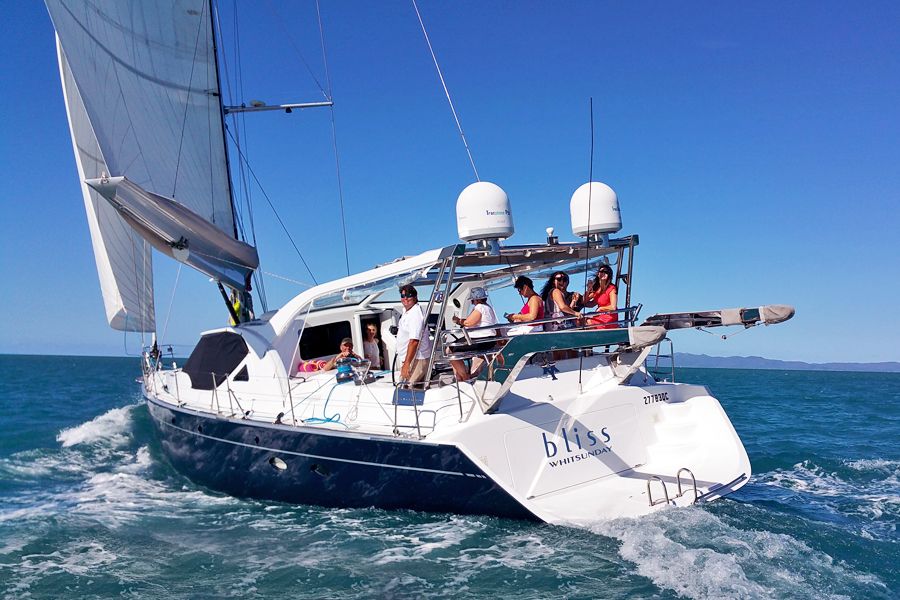 Blizzard is a mono-hull sailing yacht featuring low passenger numbers, lots of fun water sports equipment and a gourmet menu. Offering a 2 day/2 night tour. Ensuites are available.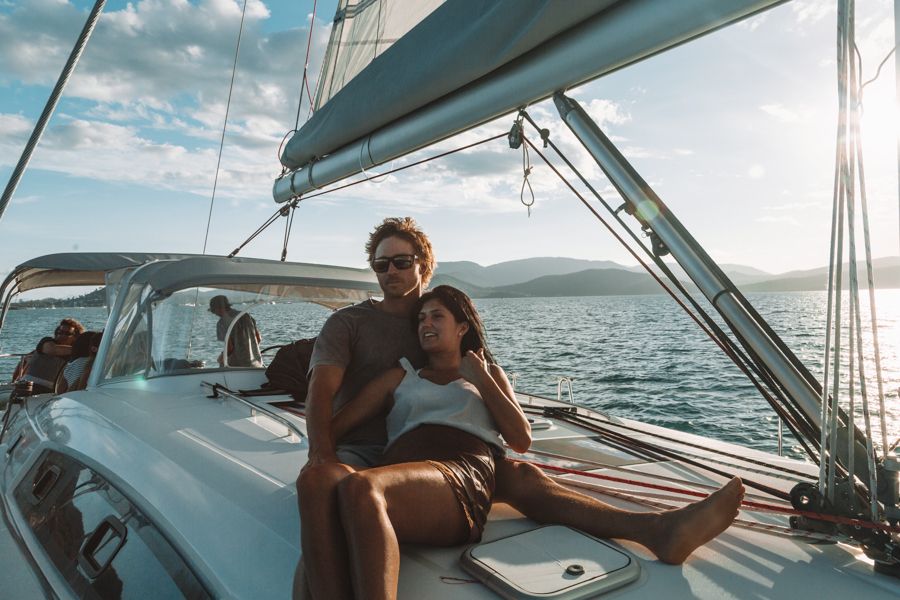 Lovely comfy catamaran offering a 2 day/2 night tour. Features a foredeck heated spa, low passenger numbers, and a delicious menu.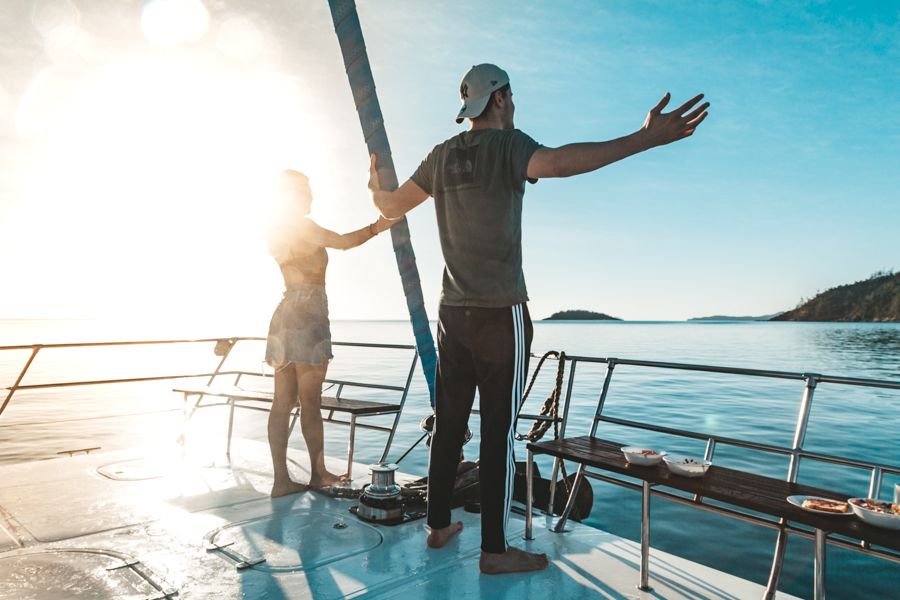 A beautiful sailing catamaran that has private cabins only. A great crew takes this boat out on a 2 day/2 night cruise. Ensuites are available.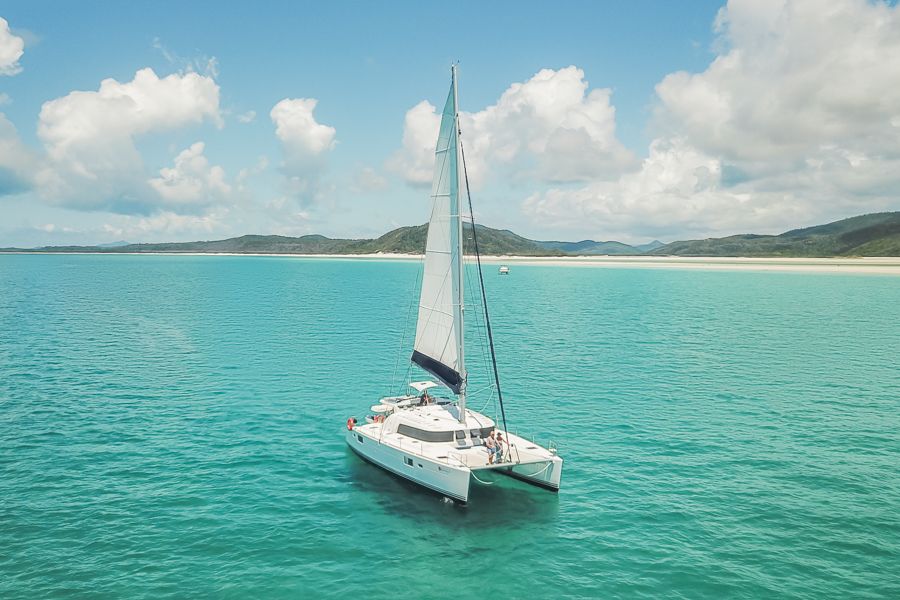 A very spacious, stylish sailing catamaran offering plenty of water sport options, a deliciously fresh menu on a 2 day/2 night tour. Ensuites are available.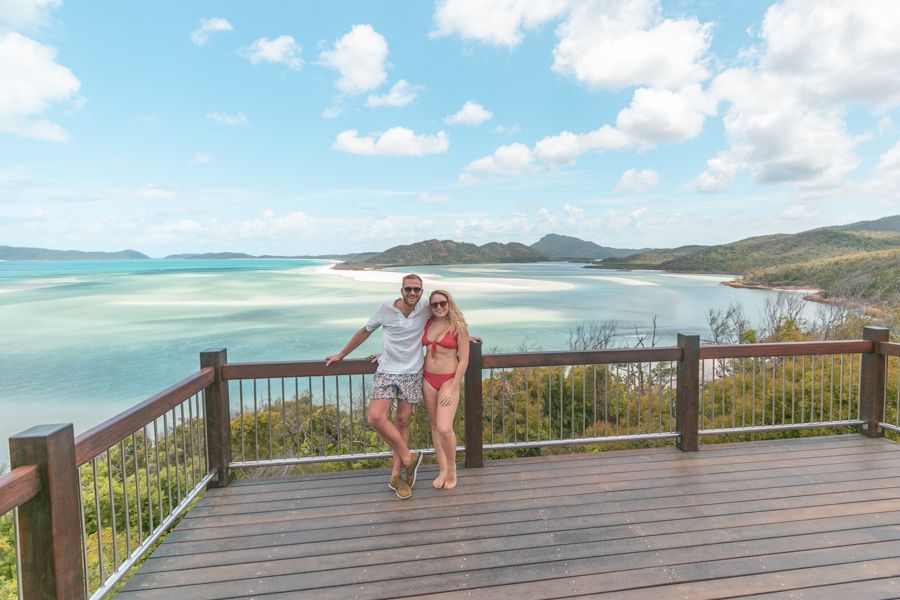 A beautiful, traditional tall ship with a comfortable 2 day, 2 night trip that ventures around the Whitsundays. Features a delicious menu, some private cabins with ensuites, and eco interpretation guides.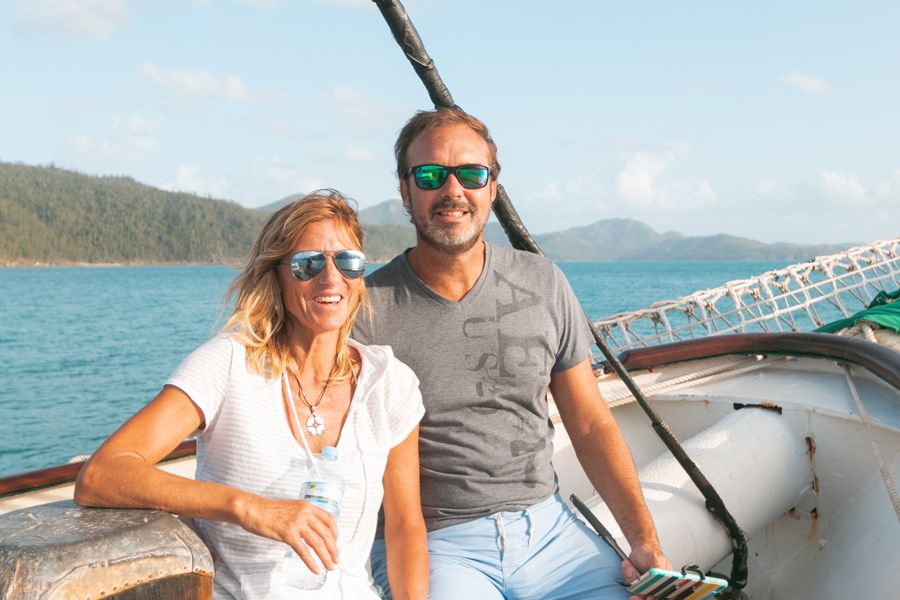 Entice is the sister ship to On Ice and has private cabins with ensuite bathrooms. Watertoys on board and a delicious, fresh menu during the 2 day/2 night tour.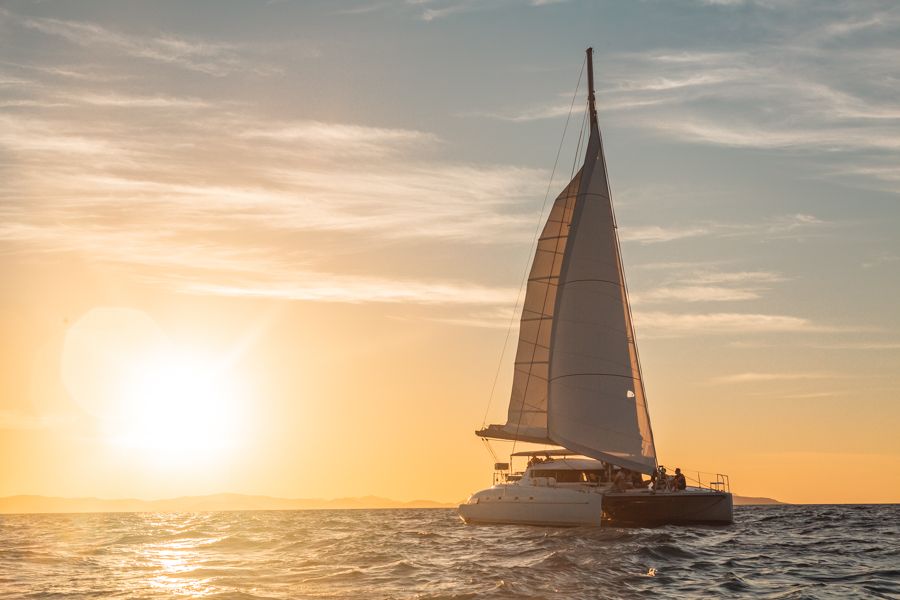 Whatever your budget or preference, our local travel experts can assist you with choosing the perfect boat to make your honeymoon unforgettable! Chat live to us, or call +61 7 4914 2425 today!