Whitsunday Weddings
Updated Thu 23 Nov 2023
Have you always dreamed about getting married in a tropical oasis where your idyllic surroundings are as magnificent as the ceremony itself? The Whitsunday Islands offer the perfect setting for a beautiful and romantic wedding with a thriving industry ready to make your dreams come to life!
The wedding industry in the Whitsundays is well-advanced and reputed as one of the best in the country. Your every wedding desire is ready to be catered to by all the top experts, ensuring that nothing is overlooked and everything is up to exceptional standards.
---
Choosing your wedding destination
Your options are virtually endless in the Whitsundays, with an abundance of destinations to choose from!

An island escape
Daydream Island, Hayman Island and Hamilton Island each provide dedicated chapels for your ceremony and offer a range of facilities to cater for receptions of varying sizes. Each island resort offers a variety of accommodation styles to suit all budgets and the preference of your guests. Your guests will be able to come and leave with ease thanks to the flight and ferry services set in place.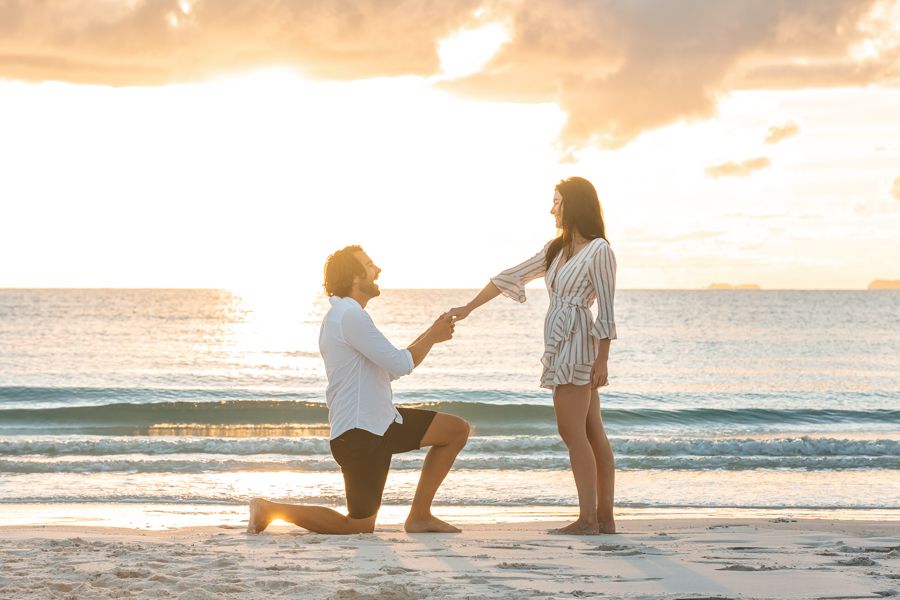 A beach wedding
There are a number of spectacular beaches in the Whitsunday region, including the world-renowned Whitehaven Beach where you can exchange your vows. While you won't be disappointed with your special day, organizing this type of wedding can be a little more tedious. However, the magical moments will certainly be worth it!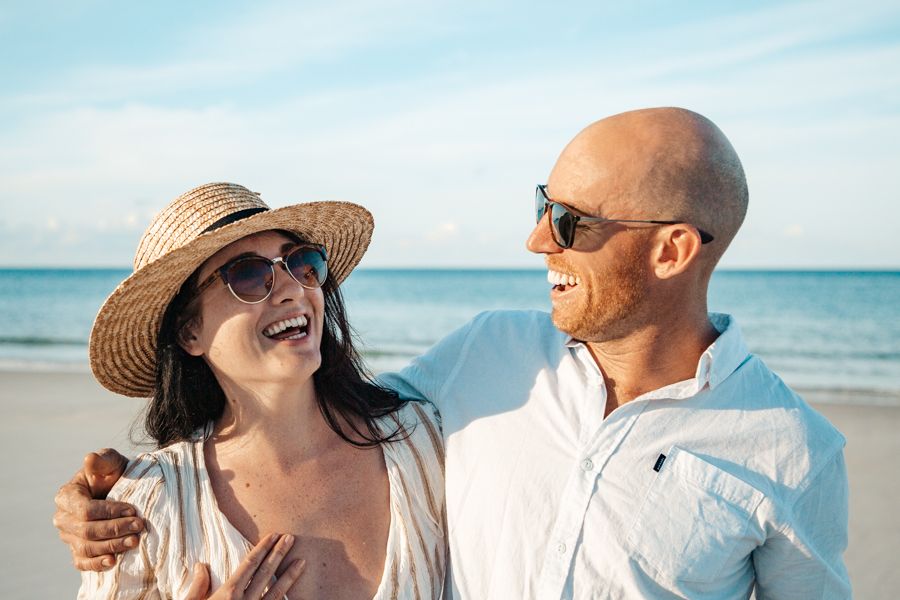 A sailing/yacht wedding private charter
The Whitsunday Islands are regarded as the top sailing island destination in Australia with the most ideal conditions for setting sail and cruising. It has become increasingly popular for people to choose a private charter to celebrate their special day. There are a variety of vessels to choose from including luxury catamarans, cruising yachts, traditional sailing boats and more. Depending on the number of guests attending, some options might be better than others. Sail from one magnificent destination to the next, visit island hot spots and have an intimate setting to exchange your vows. Most vessels are flexible and able to meet all your wedding expectations. Check out a selection of our handpicked vessels that would be perfect for your special occasion here!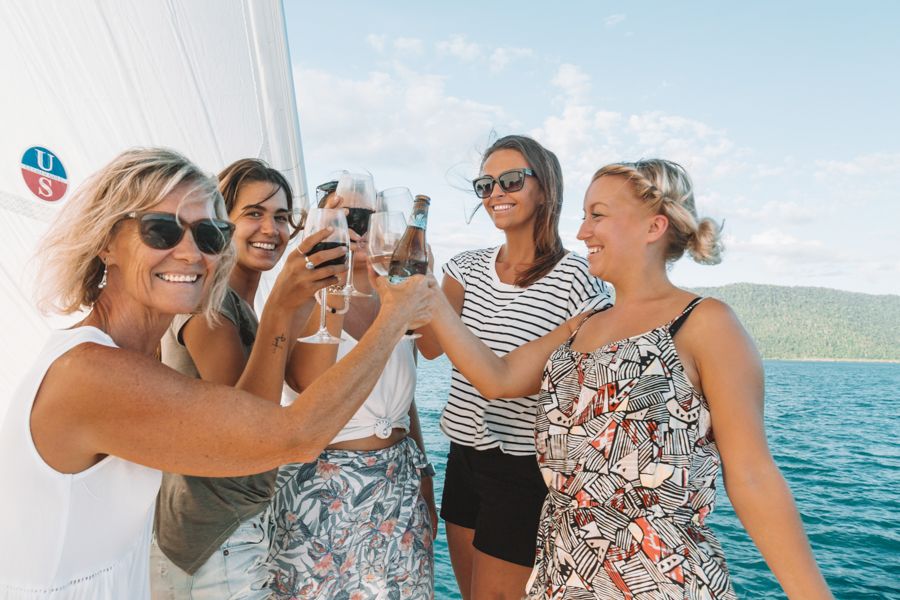 ---
Have your guests come and go with ease
Today, the Whitsundays are easier to access than ever! The region has two domestic airports (Proserpine Airport and Hamilton Island Airport) with daily flights to and from Australia's prime destinations. Shuttle buses and ferry services offer affordable and enjoyable transfers to all island and mainland destinations.
---
Booking a sailing wedding or sailing honeymoon
Sailing Whitsundays specializes in sailing tours in the Whitsundays, and we're able to kick-start the wedding planning process for you. With a thorough knowledge of every boat in the region, our experts will find you the best-suited vessel for you and your guests and begin to tailor your dream wedding at sea! Honeymoons can also be arranged with upgrades and special bonuses during a personalised, seamless process.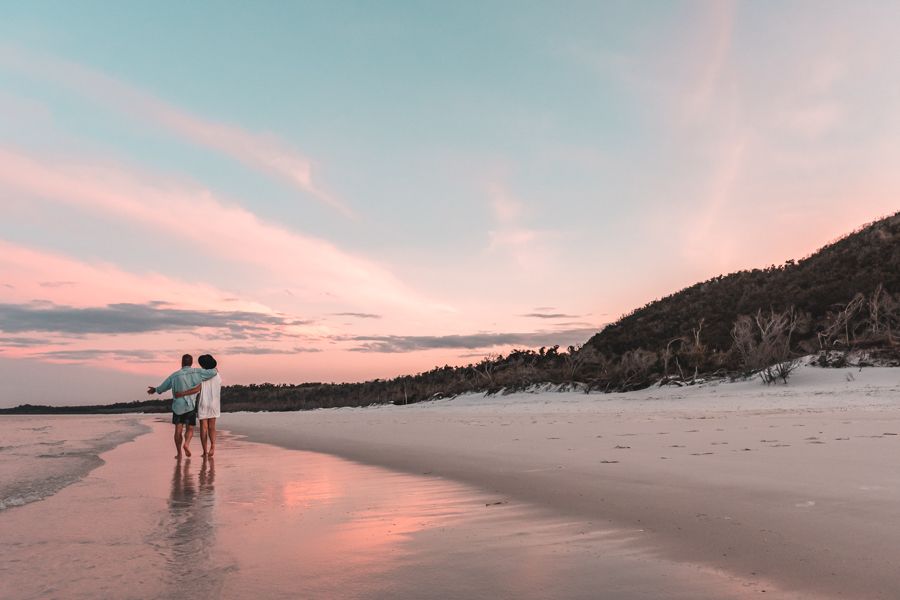 ---
Call us today on +61 7 4914 2425 to make your destination wedding unforgettable for everyone!