Boat options for solo travellers in the Whitsundays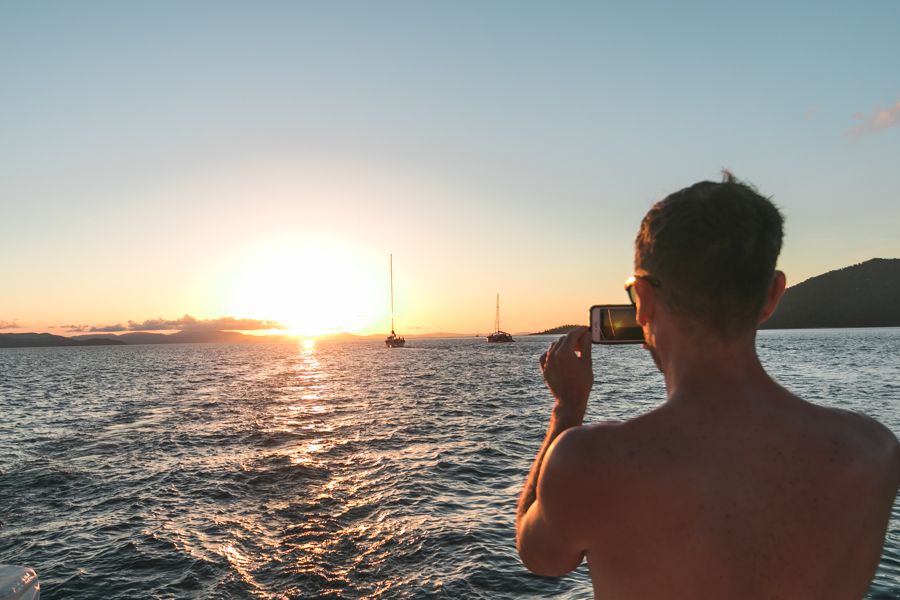 The Whitsundays are one of the most beautiful and diverse regions in all of Australia. At the heart of the Great Barrier Reef and home to Whitehaven Beach, it attracts hundreds of thousands of visitors each year, who come to explore and discover this amazing part of the world.
The Whitsundays are ideal for all types of travellers including backpackers, families, couples and the solo traveller. The travel-friendly nature of the area makes it an especially easy destination if you are travelling alone. Solo travellers will feel at home in the Whitsundays, with many tours, hostels and solo-friendly options available to them.
The Whitsundays are home to many different types of boats and tours, many of which are great for those travelling by themselves. Depending on whether you're looking to escape the crowds, surround yourself with other backpackers or just meet new people, there is a tour for you!
Small group sailing for solo travellers
Small group sailing is perfect for solo travellers who want to explore the Whitsunday Islands away from the crowds, while still enjoying the company of other travellers. Ideal for relaxing, reclining and enjoying the tropics, small group sailing makes for a great way to make friends and form lasting memories! Without the crowds, you'll enjoy the ultimate relaxing vacation, while still getting to meet other travellers!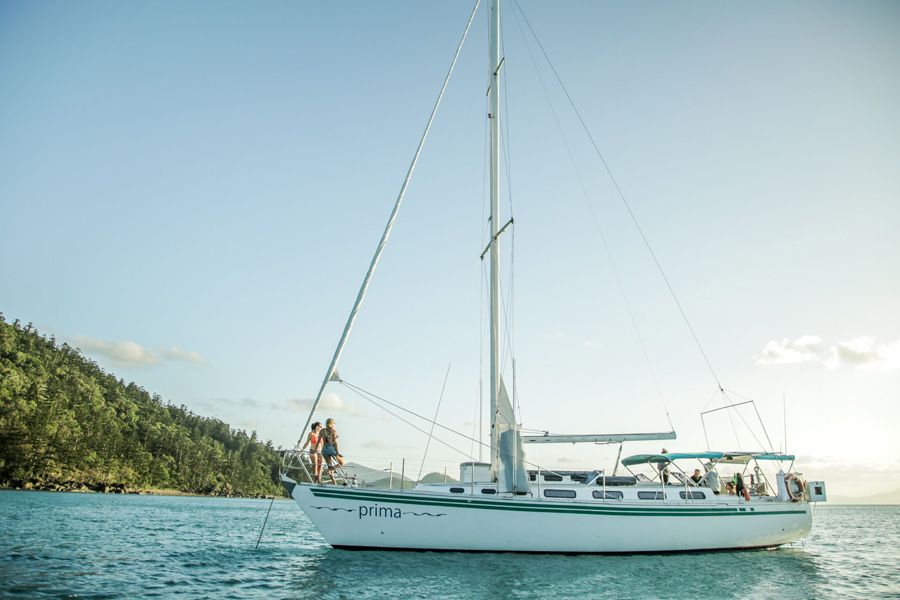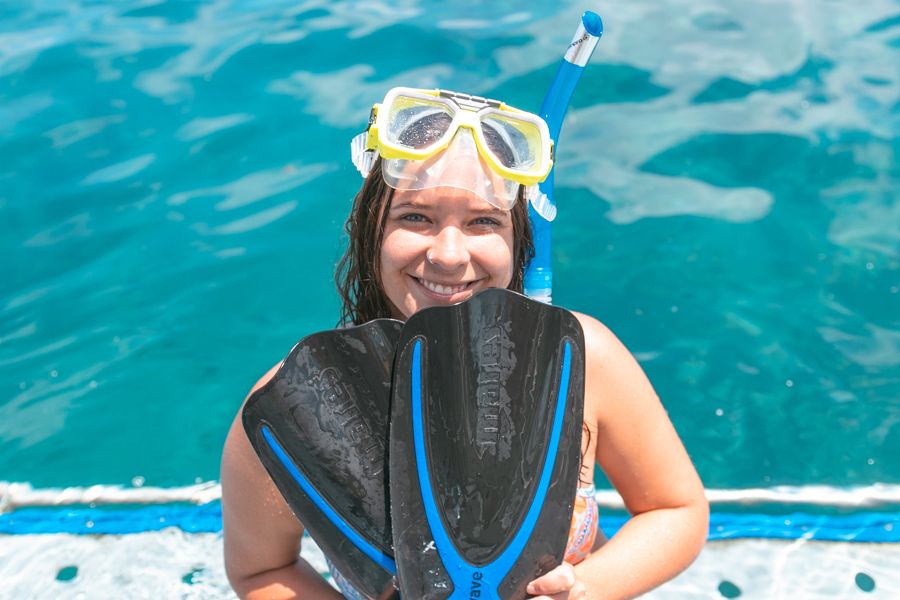 Great for meeting other travellers
One of the best parts of travelling is the friends you meet along the way and the great memories you make together! If you're the type of traveller who wants to make as many friends as you can during your travels, extended trips on larger boats are the way to go. With more passengers and a longer time to get to know each other, you're sure to walk away from these trips with lasting friendships and new travel stories!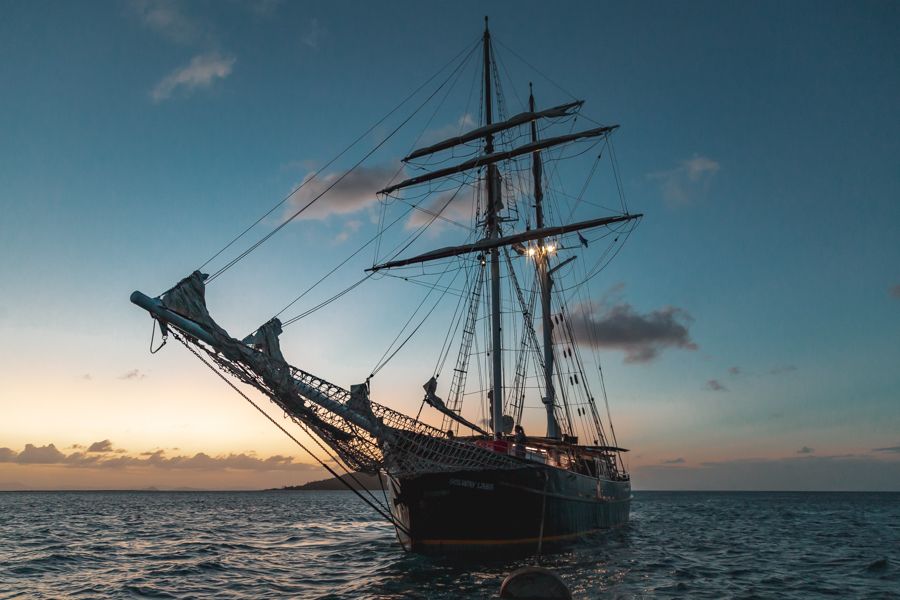 Backpacker boats for 18-30 year olds
Backpacker boats are typically full of backpacking 18-30 year olds, looking to explore the Whitsundays, while still having a fun time and meeting new people. They are often filled with solo travellers, or smaller groups of friends travelling together. With an awesome party vibe, unparalleled fun and high energy crew and passengers, backpacker boats offer action-packed snorkelling, swimming, sailing and socialising.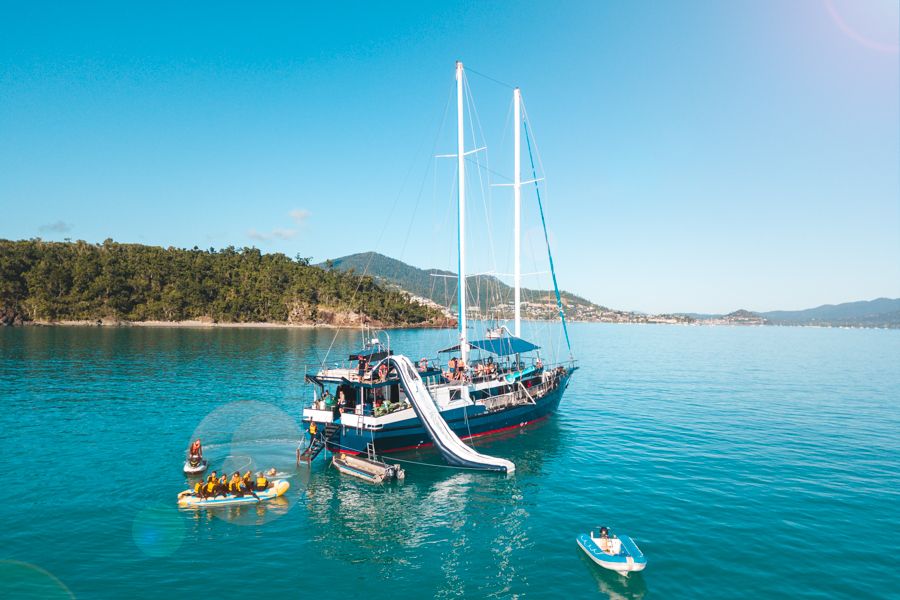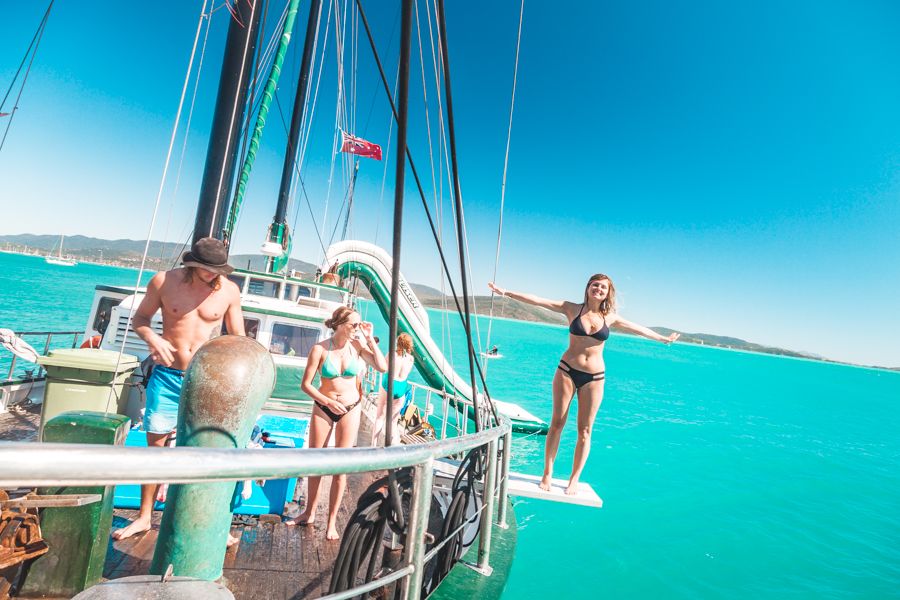 There are many great ways to see the Whitsundays if you are travelling alone, with different tours for every type of traveller. Whether you're looking to simply relax, meet new people or party - there is a boat for everyone!
Ready to start planning your dream holiday to the Whitsundays? Chat live to our friendly team today!