Backpacker trips in the Whitsundays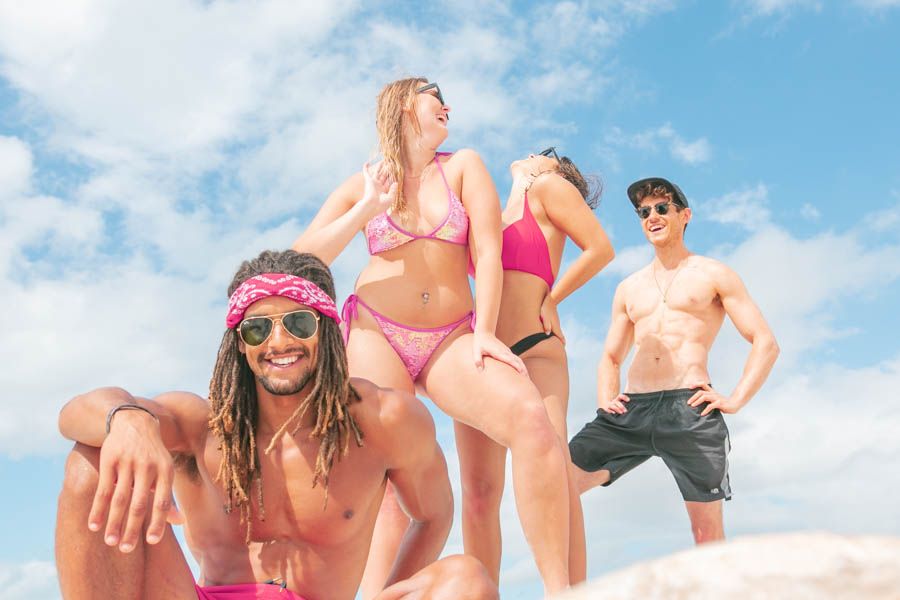 Australia is a backpacker's dream. With so many amazing places at your fingertips, it is the perfect place to throw on your pack and explore.

The Whitsundays are a must-see for any backpacker or solo traveller coming to Australia. It's such a beautiful place, and also offers an amazing backdrop for meeting new people and seeing new things. It is a sailor's paradise and is the best place in Australia to enjoy a sailing trip out on the ocean, with the sea breeze in your hair and waves below your feet. There are many trips to choose from that are aimed towards backpackers and their budget or towards solo travellers wanting to make new friends and have new experiences. You can click here for more information or check out a few of the boats below for more information.
Powerplay: Powerplay is an 18 passenger power catamaran that is ideal for backpackers and solo travellers. This tour offers guests 2 days and 2 nights to explore the Whitsundays, checking out must-sees such as Whitehaven Beach and Hill Inlet Lookout. Guests can also snorkel, enjoy time paddle boarding off the back of the boat in the protected calm bays of the islands or using one of the many kayaks. It has both private and shared accommodation and is ideal for 18-35 year olds only.
Siska: Siska is a 22 passenger sailboat that offers guests the chance to sail the Whitsundays for 2 beautiful days and 1 night with snorkelling and swimming, Siska's social tour has it all. Siska also has a sister ship Hammer that leaves on alternate days. Both boats have only shared accommodation and are popular for solo travellers and backpackers.
Atlantic Clipper: Atlantic Clipper's 53 passenger trip is one of the most social trips in the Whitsundays. This giant sailboat is a party on the water with an onboard spa, giant slide, snorkelling, swimming and socialising. 'Clipper' sails for 2 days and 2 nights for a fun, unforgettable experience. This trip is ideal for backpackers, solo travellers and those travelling on a budget.
New Horizon: New Horizon's 2 day, 2 night trip to the Whitsundays is ideal for backpackers! With 32 passengers on board, it's a social tour where you will get to explore and socialise during your trip. You will visit Whitehaven Beach, snorkel, swim, enjoy paddleboarding, or even enjoy the giant slide!
Boomerang: Boomerang offers authentic sailing in the Whitsundays on board an ex-racing yacht. For 2 days and 2 night guests can enjoy sailing alongside 28 other passengers, enjoying the beauty of the Whitsundays. Also take the time to enjoy snorkelling, island hopping and checking out Whitehaven Beach. Boomerang has only shared accommodation, attracting backpackers and solo travellers.
British Defender: British Defender is another racing yacht with an amazing history in the racing world. It is also the only maxi yacht in the Whitsundays with air-conditioning! This amazing trip gives guests 2 days and 2 nights to explore the Whitsundays, visiting favourites such as Whitehaven Beach and Hill Inlet Lookout. It's also a very popular boat among backpackers and solo travellers.