Private Charters for Families in the Whitsundays
Updated Tue 23 Jul 2019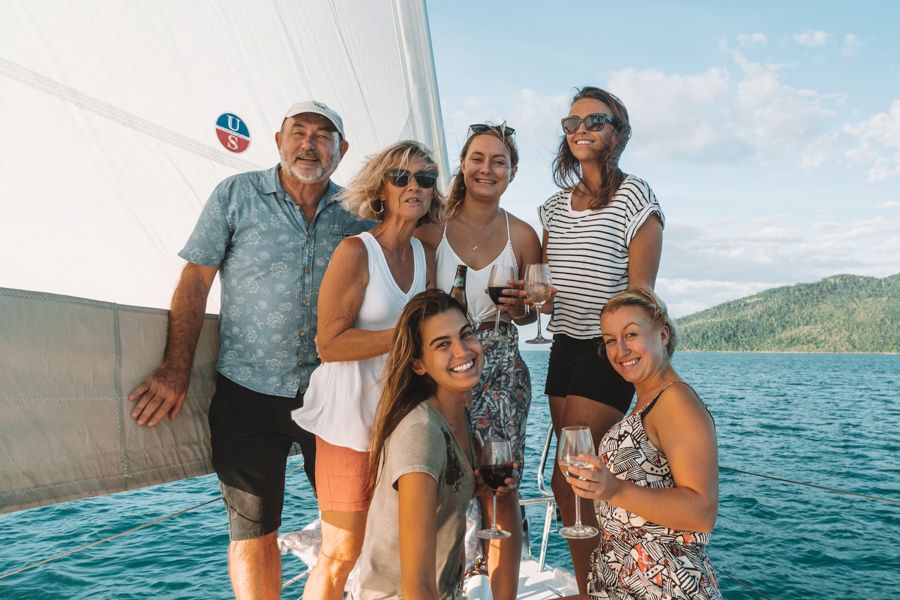 With international borders closed, there's no better getaway than a trip to the crystal-clear waters of the Whitsundays. As the perfect trip for families of all kinds, hiring a private charter is the most unique and free way of soaking up the beauty of the Whitsundays. The natural beauty of the region, the perfect climate year-round, and abundant activities and tours that cater to parents and children make this a wonderful vacation destination for families of all ages. What better way to visit such iconic destinations such as Whitehaven Beach and the Great Barrier Reef than by your own private overnight charter? We've got everything you need to know to plan the perfect family trip to the Whitsundays!
Getting Here
Travelling to the Whitsundays is a breeze, with two domestic airports available to fly into (HTI and PPP), as well as a stop for trains and buses. If you live nearby, you may also opt to drive here and park overnight while out on your overnight charter. Many of the caravan parks in Airlie Beach also offer better weekly rates for sites or parking while out on the water, so check with our team to find out how we can package your before and after accommodation or caravan park site with your private charter.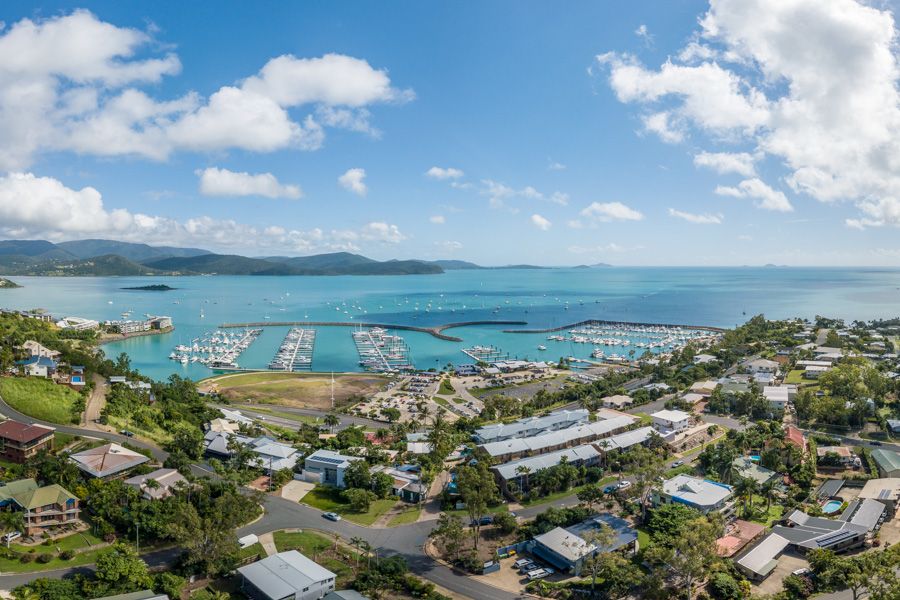 The Whitsundays
You've probably already seen images of Whitehaven Beach's swirling sands of Hill Inlet, and the beauty of our natural Heart Reef seen from the air, but there is so much more to explore on the water when you're here! Made up of 74 islands, the Whitsundays boasts perfect sailing conditions with the protection of the islands and reefs, along with many hikes and bushwalks on the mainland and islands - Don't forget snorkelling the pristine fringing Great Barrier Reef! The calm waters and year-round warm climate make this the perfect place for many 'firsts' for your little ones - Maybe its the first time your baby feels the soft sand of Whitehaven Beach between their toes, the excitement of setting sail and harnessing the power of the wind and tide, or the first time the little adventurer in the group gets to snorkel with a sea turtle! No matter which first (or second, or third) experience they have in the Whitsundays, this stunning natural backdrop will leave you with picture-perfect memories your children will remember for the rest of their lives.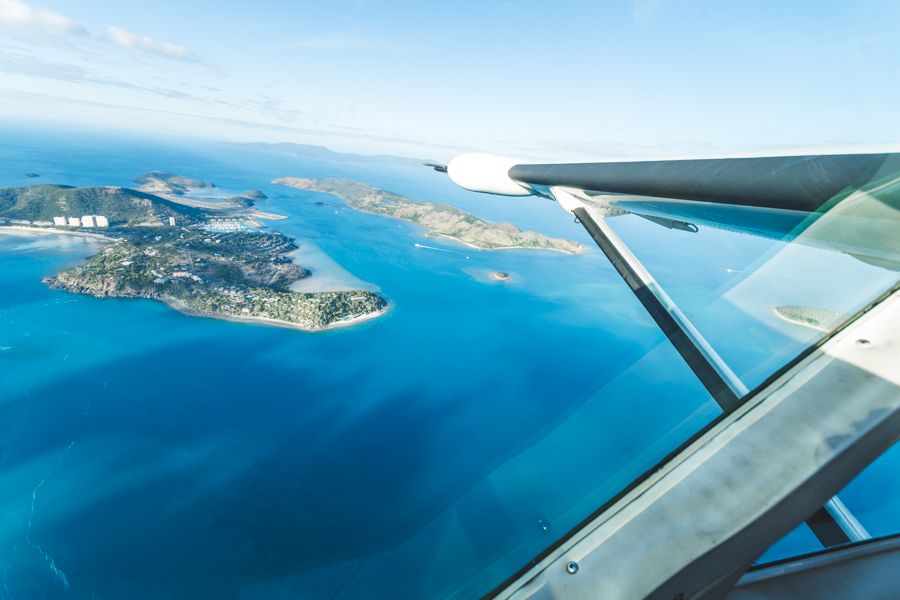 Choosing Your Boat
Being a mecca for sailors and boating enthusiasts of all tastes, the Whitsundays has no shortage of options for you and your family. You'll need to enquire about age limits, as this will determine what vessels you can choose from. Most overnight charters require at least one parent to stay in a private cabin with their kids, so looking at the boat layout and whether they offer private cabins or dorm-style sleeping arrangements is paramount. Deciding whether you want more creature comforts, whether or not you want to sail, and if there are any other activities like kayaking or paddleboarding you'd like included are all things to consider as well. There are day and overnight tours that cater to children, but you will have plenty more options if you opt to book a private charter instead.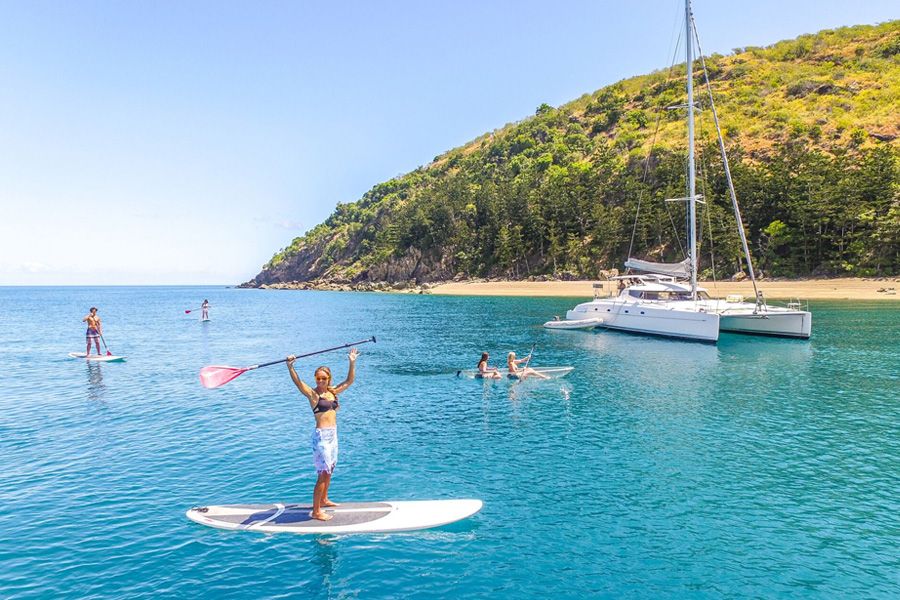 Private Charters
Private charters are a favourite among families, as you can cut down costs and choose which passengers come on your family holiday vs. booking on a normal tour. It gives you peace of mind by having an experienced crew onboard, as well as enables you to relax while your meals are prepared (and cleaned up afterwards!). Families with small children and infants may feel more comfortable knowing it is just themselves on the boat, in case of late-night feedings, crying or tantrums (hopefully they will be having too much fun to have any!).
Many people take the opportunity to plan an extended family reunion, book themselves a short holiday while they have out of town visitors, or even invite a few close family friends to join. With boats taking anywhere from 2-50 guests onboard, there is guaranteed to be a private charter that will suit any number of people and kids without breaking the bank. If you're considering whether or not to choose a private charter or a bareboat for your family, the costs are pretty much on par, however, there are some important differences to consider which you can read more about here.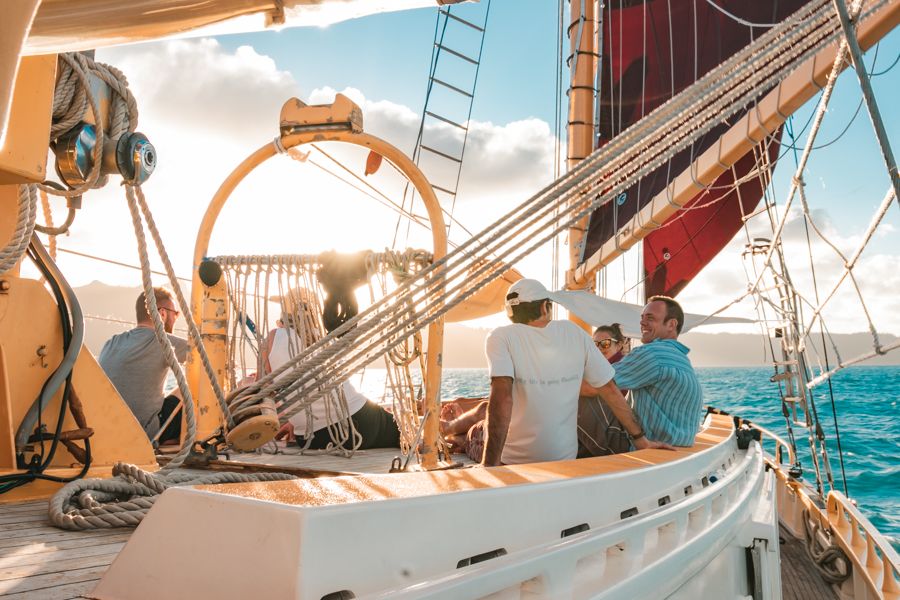 Private Charters by Age*
MiLady - 0+ years
Whitsunday Getaway - 0+ years
Solway Lass - 3+ years
Prima - 4+ years
Whitsunday Adventurer - 4+ years
Waltzing Matilda - 8+ year
On Ice - 6+ years
Blizzard - 6+ years
Entice - 6+ years
Summertime - 6+ years
Kiana - 6+ years
White Swan - 12+ years
Alexander Stewart - 12+ years
Eureka - 12+ years
*Minimum ages are not set in stone, and are reviewed on a case by case basis-Feel free to always ask!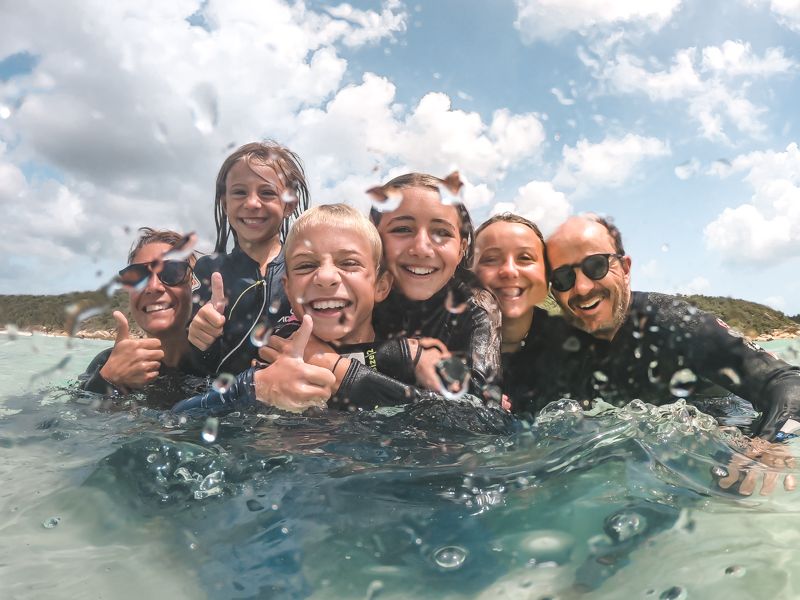 Planning Ahead
If you're ready to plan your magical family holiday, you'll want to book as far in advance as possible, as peak seasons such as school holidays and the festive season tend to book out quickly. Generally, you can secure your preferred dates with a deposit as close as two months prior to travel, but you will want to give yourself more time to ensure there is availability, because if other guests have already booked then a private charter will be unavailable. You'll also want to check what the weather and season will be like when you're planning on travelling. Summer months tend to be hot, so you may decide an airconditioned boat is a necessity, or if you're travelling in Winter you may need to consider cooler nights at sea when packing. If you're planning on sandwiching a few days in Airlie Beach on either side of your private charter, you may also want to try to catch some of the annual family-friendly festivals and events, such as the Great Barrier Reef Festival, or Airlie Beach Race Week. There are also many activities and tours on the mainland that may excite your family, and you won't want to miss out!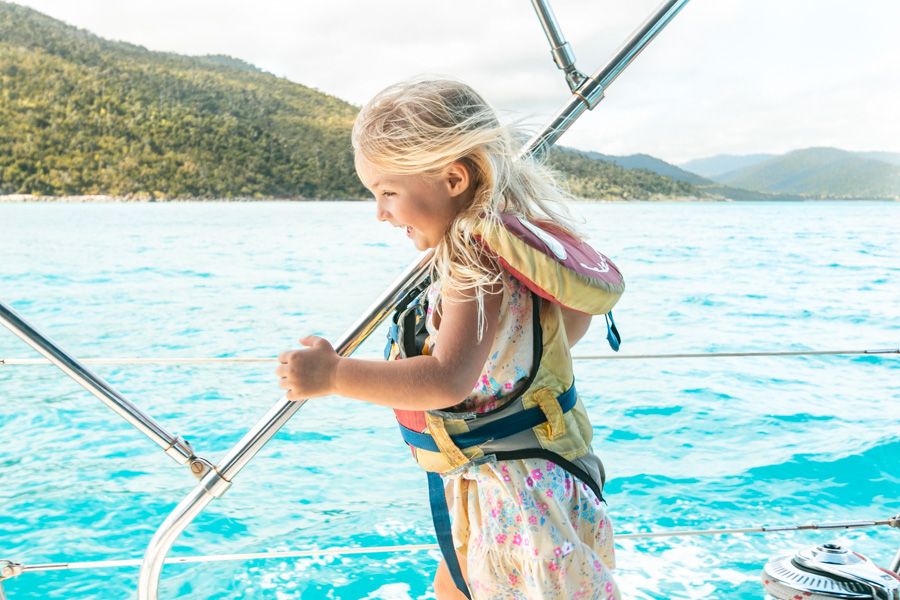 Essential Packing
There are some things to consider when packing for an overnight boat trip. Typically things like meals, snorkelling equipment, towels and sometimes extras like toiletries are included on private charters. Since kids and infants don't always eat on normal schedules, it's always a good idea to bring easy snacks, especially when on Whitehaven Beach or in between normal meal times. Take into account heating bottles and having extra nappies for bub, and any other comforts like favourite blankets and toys. For the beach or bushwalks, a wearable kid carrier may come in handy. Some boats have DVD players if that is part of downtime for your kids, but at least make sure you have the appropriate chargers for things like iPads and remember that you will likely be out of range of wifi onboard, (which may be exactly what you want when looking for a special bonding experience!).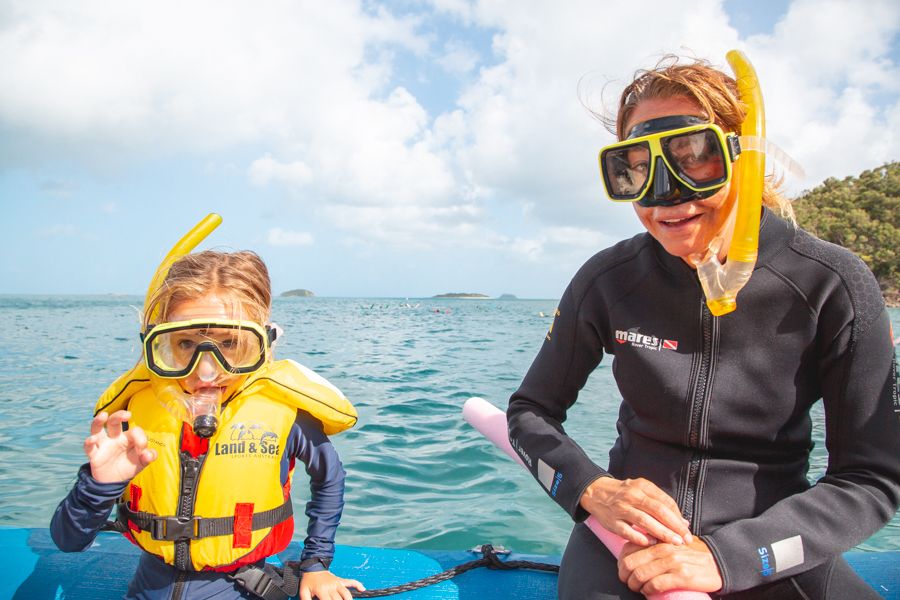 If your kids tend to get carsick, they may benefit from some child-safe seasickness tablets or ginger. Ask the chemist what is safe and stock up before heading out to sea - Remember, there are no shops out there! All boats will have up to date first aid kits, but if you think you may need anything more specialised, i.e. ear drops, eye drops, after sun aloe vera, etc. you'll be more comfortable being overprepared than underprepared. Generally speaking, the Whitsunday Islands are quite protected, but its always better to be safe than sorry!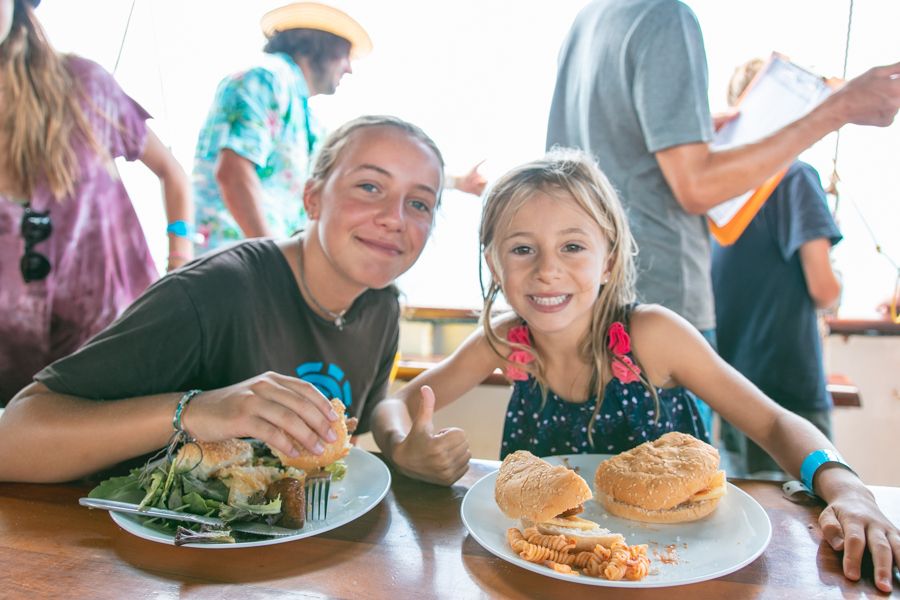 Generally, the crew will have prepared for the correct size lifevests so you won't need to bring any extra swimming gear like floaties unless you want to. There are certain rules about where the kids can and can't go on the boat when sailing or motoring around which will differ from vessel to vessel, so just ask your crew when you board and get the kids involved so you can rest assured everyone is on the same page. Otherwise, its a very exciting opportunity for your family to learn about boating and sailing in a safe and fun environment!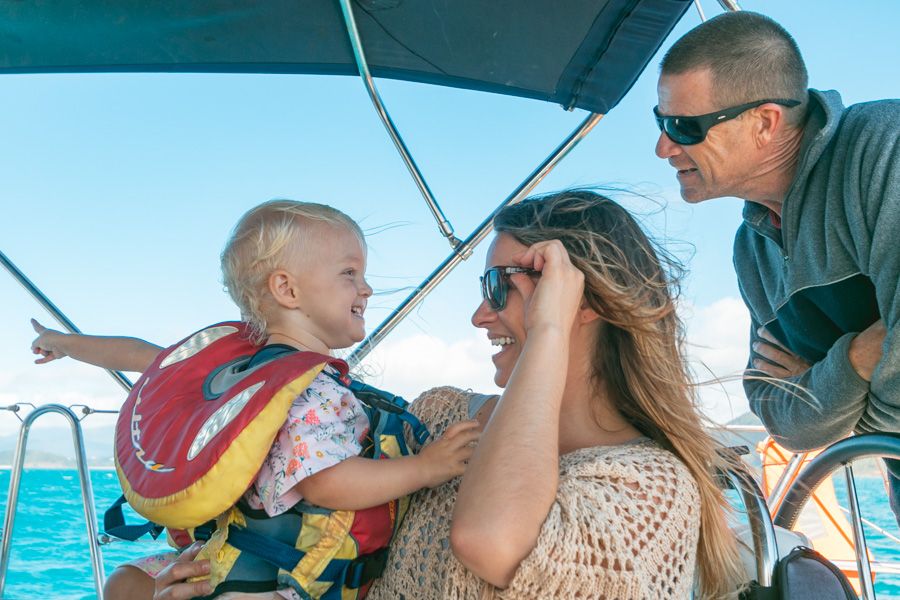 Lifetime Memories
Now that you're in the know on what private charters can add to your family holiday, we can help you take the first step in planning what will certainly be the trip of a lifetime for the whole family. One thing is for certain, you will never regret booking a privately chartered overnight boat in the Whitsundays!
Chat to us about the latest seasonal specials, or enquire about availability today!
Heading to Fraser Island? We've got everything you and your family need to know before planning your trip!