Where to park your campervan in Airlie Beach
Airlie Beach is a popular backpacker destination and many people travel here in campervans, meaning a lot of people need to think about where they should park their vehicles during their time in the Whitsundays! Local laws around overnight campervan parking in Airlie Beach can be confusing, so we've made a list of places where you can park so you will have all of the information you need about where you can park legally in Airlie Beach. This can be especially important for travellers who leave their campervans parked illegally while they go on their Whitsundays boat tour, as their campervans may end up being towed away while they are off enjoying the beauty of the Whitsunday Islands! By ensuring you are legally parked, your campervan will be safe and secure during your Whitsunday travels.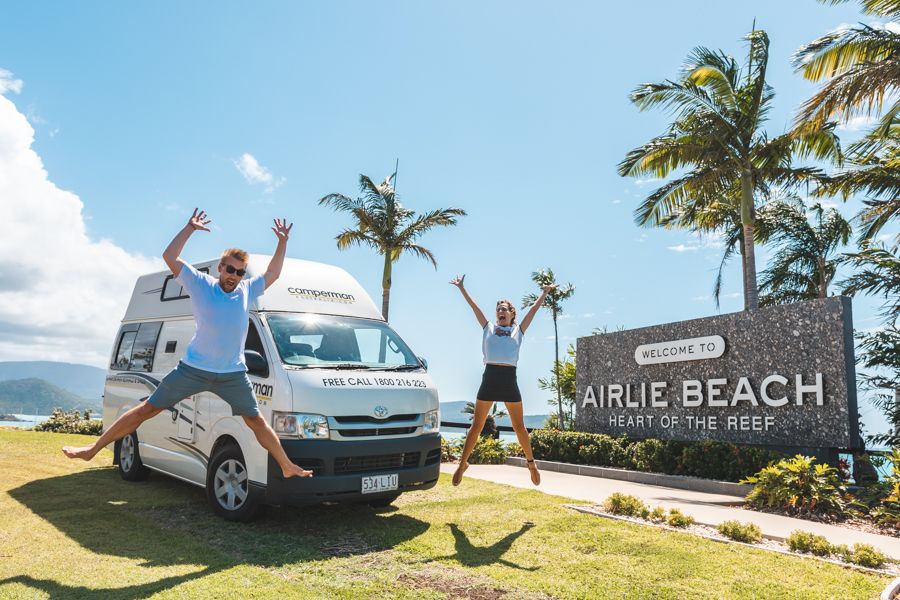 Powered site: Can choose from powered or not
Cost: $30 per night for unpowered sites and $40 per night for powered sites (Price is for up to 2 people and additional people are charged $5/person)
Facilities: Access to showers, toilet, kitchen, laundry, 2 pools, 2 bars, 2 volleyball courts, and WiFi
---
Powered site: No
Cost: $16 per night
Facilities: Access to showers, toilets, kitchen, pool table, swimming pool, cheap bar, BBQ, laundry facilities, and WiFi
---
Big 4 Adventure Whitsunday Resort
Powered site: Yes
Cost: $48 per night
Facilities: Access to a huge waterpark, toilets, BBQ, basketball court, kitchen, laundry, mini-golf, tennis court, volleyball court, showers, and much more!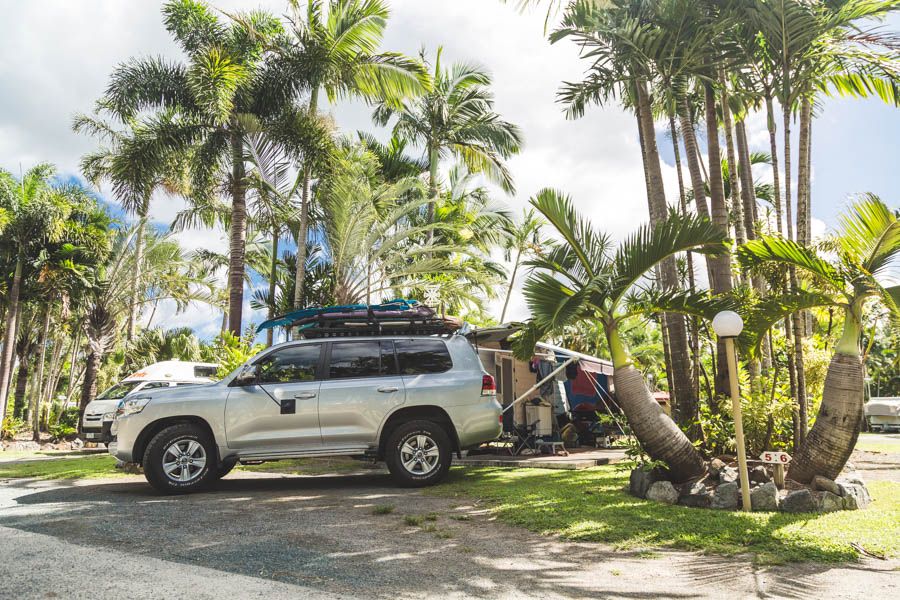 ---
*NEW*
Proserpine Main Street Free 48 hour RV park & Lake Proserpine
The Whitsunday Regional Counil announced the opening of a brand new FREE 48 hour powered campsite right in the main street of Proserpine! Adjacent to St. Catherine's Church, the site will be trialled until further notice. The RV Park boasts 18 RV spots and comes hot on the heels of 72 hour free camping also being launched at Lake Proserpine last month. The RV Park caters for self-contained vehicles, however there has been a dump point and tap installed on site. Council request visitors to obey the site rules as indicated on signs upon entering the park and please allow room for others to access and exit as a courtesy.
---
These are the top three campervan parks and resorts in the area. Although you might see campervans parked in places other than the ones mentioned above, we suggest you rest easy and comfortable at one of these great locations in Airlie Beach, where you know your vehicle is parked in an allowed and legal location. If you are looking for more information on where to park your campervan for the day, check out our comprehensive parking guide for the entirety of Airlie Beach.
If you want to know more about Airlie Beach, about the trips on offer in the Whitsundays or even about renting a campervan, chat with our friendly travel staff and we will be happy to help you out!