How do I get to the Whitsundays?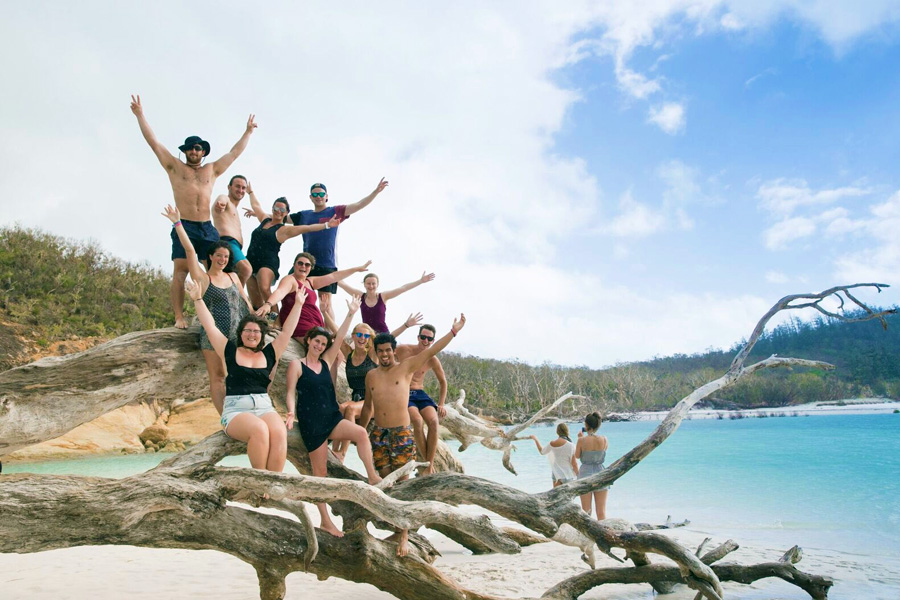 Travellers often make the common mistake of not realising the distance between the Whitsundays and major cities around Queensland and the time it takes to get there. Australia itself is almost 8 million km², while the east coast is thousands of kilometres long. From Melbourne on the south coast to Cairns up north is almost 4,000km alone.
To put it to scale, the Whitsundays region is located 1,000 kilometres or around a 12 hour drive from Brisbane and is around 700 kilometres or an 8 hour (approximately) drive south of Cairns. This means that if you are driving, you may have to factor in much more driving time than you anticipated.
There are many ways of travelling to the region, however it is important to allow plenty of time to get to your destination before heading out on a trip.
Arriving by Air
The most convenient way to travel to the region is a flight to either the Proserpine (Whitsunday Coast) Airport or the Hamilton Island Airport and then ferrying across to the mainland.
Approximate flying times:
Sydney to Airlie Beach - 2 hours 15 minutes
Brisbane to Airlie Beach - 1 hour 30 minutes
Melbourne to Airlie Beach - 2 hours 45 minutes
Cairns to Airlie Beach - 1 hour 30 minutes
Arriving by car
The drive from Cairns and Brisbane to the Whitsundays via the Bruce Highway is often an enjoyable one with plenty of things to see along the way and many towns to stop in or even stay the night.
Approximate travel times:
Brisbane to Airlie Beach - 13 hours
Cairns to Airlie Beach - 8 hours
Mackay to Airlie Beach - 90 minutes
Bowen to Airlie Beach - 50 minutes
Proserpine to Airlie Beach - 25 minutes
Arriving by train
There are available trains through Queensland Rail to Proserpine that depart Brisbane and Cairns.
Arriving by bus
Major coach companies including Greyhound and Premier run regular services from all major cities to the town of Airlie Beach. This is a great choice if you really want to enjoy the view of the different towns along the way and is also the most budget friendly option.