The difference between Greyhound and Premier Buses
Greyhound Australia and Premier Motor Service are the two main bus services providers in Australia. While they both provide exceptional service to their customers, they are different in several ways so that each is unique in what they offer on a day-to-day basis. We've mapped out their subtle differences to help you choose which provider is right for you.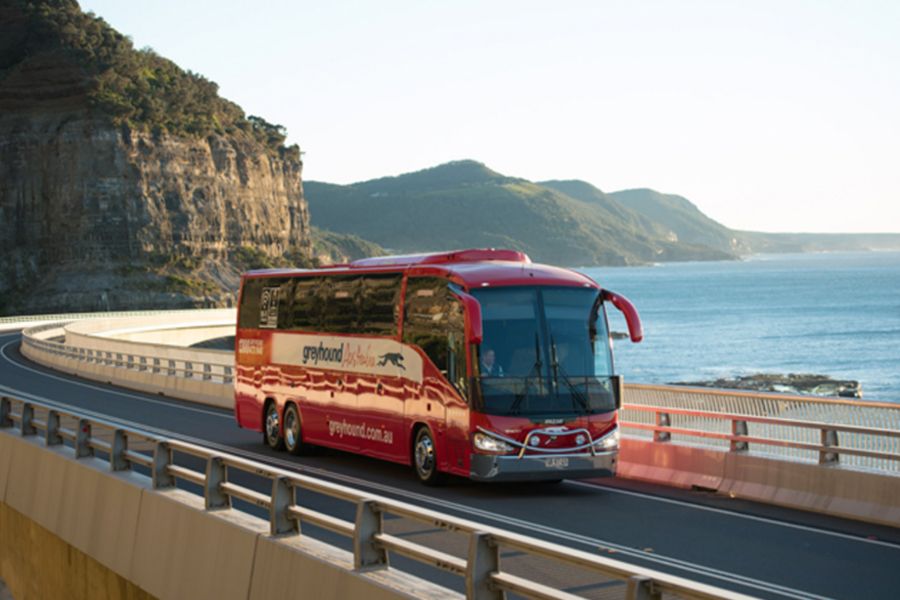 Greyhound has a flexible timetable that has great appeal to its customers. They also have some bonus features such as USB charging ports and WiFi - both huge perks on long journeys. They offer seat selection so you can ensure your comfort during your trip and sit where you want. Greyhound's biggest perk is in its route map - it travels to over 1,100 destinations around Australia from coast to coast including Broome, Darwin, Alice Springs, Cairns, Airlie Beach, Hervey Bay, Brisbane, Byron Bay, Sydney, Canberra, Melbourne, Adelaide and everywhere in between.
Greyhound hop-on, hop-off
Choose your starting and ending destination, hopping on and off anywhere in between! Travel is in one direction only and is time limited with available upgrades.
WHIMit
The WHIMit pass is measured by days, meaning pass holders can use it to travel in any direction anywhere around Australia as long as time allows. Passes range from 7 days to 365 days which allows you to travel as much as you want within that time frame. This leaves you with less restrictions when it comes to where you want to go and when and can be used for short or long-range trips.
---

Premier is generally the cheaper of the two options. It offers only one service in each direction per day, limiting the options for travel. Premier buses have air-conditioning, panoramic windows, and onboard entertainment. Most buses are also equipped with washroom and toilet facilities. Destinations include Cairns, Mission Beach, Townsville, Airlie Beach, Mackay, Rockhampton, Anges Waters, 1770, Hervey Bay, Rainbow Beach, Noosa Heads, Maroochydore, Brisbane, Surfers Paradise, Tweed Heads, Byron Bay, Bellina, Coffs Harbour, Port Macquarie, Newcastle, Sydney, Wollongong, Kiama, Nowra, Bomaderry, Ulladulla,Batemans Bay, Narooma, Bega, Merimbula and Eden.
Premier hop-on, hop-off
Hop-on, hop-off passes can be booked in time frames of 3 and 6 months with travel in one direction. With this pass, you get to start at your chosen destination and travel at your own pace up or down the coast.
Premier Direct Pass
The direct travel option is ideal for shorter routes where guests will get to where they need to go faster. Routes run along the East Coast in either direction.
If you want to spend the least amount of money to get from point A to point B, Premier's direct travel is the best option. If you need to make multiple stops, you can choose to go with Premier hop-on, hop-off option. Greyhound has a more flexible schedule that allows you to book more readily and make it work with your own travel plans.
Ask us about booking what bus pass is right for you, or click here for more information about different options to get to the Whitsundays.