Can you swim at Whitehaven Beach?
Updated Tue 12 Nov 2019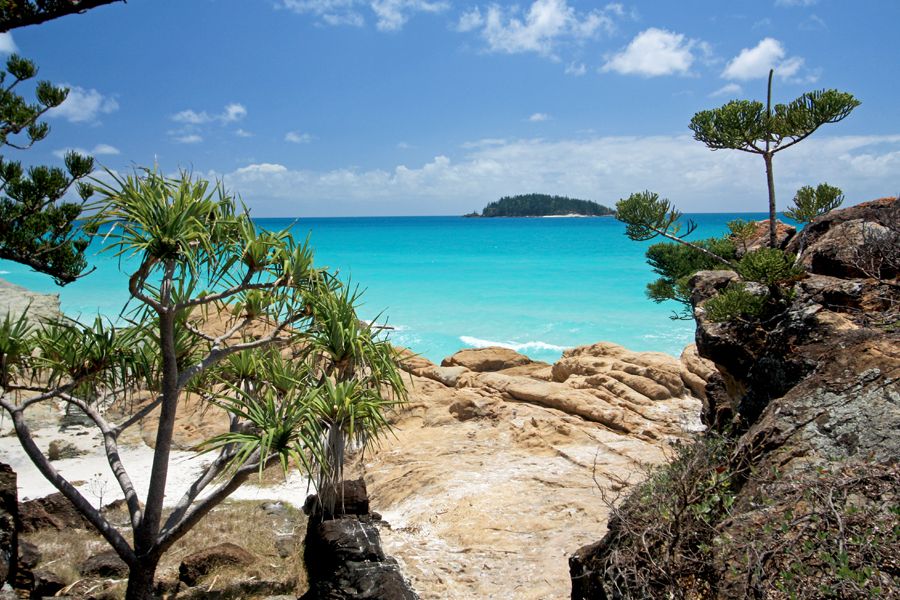 The crystal clear turquoise water that surrounds pristine Whitehaven Beach on Whitsunday Island looks particularly inviting on a hot day as it sparkles in the sun and there would be no better way to cool off than with a quick dip. So, can you swim at Whitehaven Beach?
The short answer is yes!
The balmy tropical waters surrounding Whitehaven Beach remain at a pretty constant 26 degrees year-round and the picture-perfect setting makes this one of the best places to swim in the Whitsundays. Whitehaven Beach has a shallow shoreline and is sheltered from the open ocean by the other islands in the Whitsunday group and the outer reef. There are no big waves or rip tides to worry about here, the water is usually relaxed and calm and suitable for swimmers of all strengths.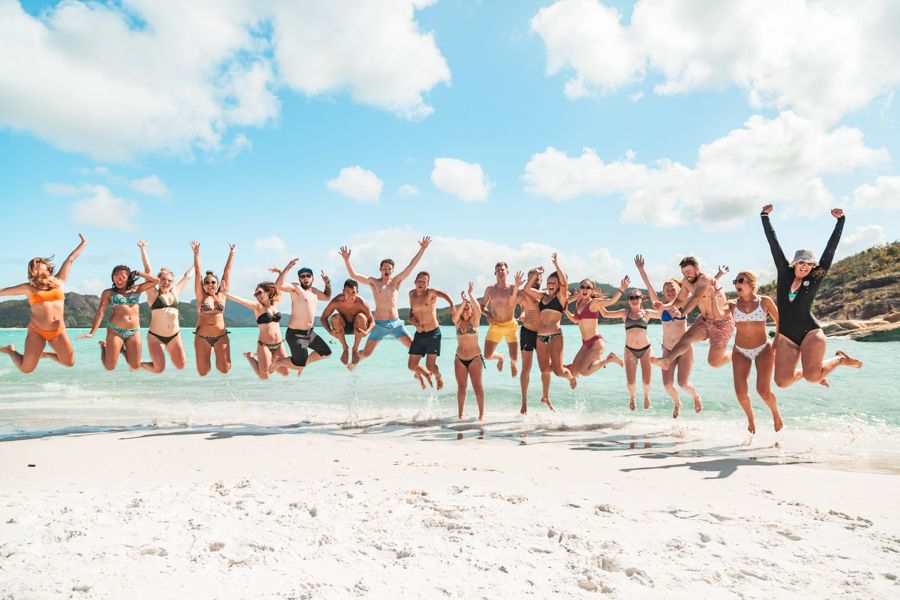 Although there are no fringing coral reefs for snorkelling, Hill Inlet at the Northern end of Whitehaven Beach is a well-known nursery for baby stingrays and lemon sharks! This is a unique opportunity to spot the little ones cruising through the crystal clear water in their natural habitat and an experience not to be missed. While this is usually very safe, it is best to keep your distance as they are still wild creatures and can be unpredictable. If you choose to swim here just remember that there can be strong tidal currents and shifting sand shoals at this end of the beach.
From October to May when the water temperature is warmer in the Whitsundays, it is important to be aware that there may be an increase in the number of harmful marine stingers around. During these months, many tour operators will offer the use of stinger suits and it is highly advisable to put one on before entering the water to protect yourself from potential stings. While they may look a little dorky, stinger suits do not affect your ability to swim and have a good time so there is no need to avoid the water in stinger season!
If you are still unsure about whether or not to swim at Whitehaven Beach you can always seek the advice of your tour guide on the day. As regular visitors to Whitehaven Beach, your tour guides and boat crew have the best knowledge of where to swim and where to avoid. They are also very highly trained in safety and first aid so you can rest assured that you are in good hands. A trip to the Whitsundays is incomplete without a relaxing swim in the spectacular turquoise water of Australia's best beach!
Is it time to book your Whitehaven Beach adventure? Chat to our friendly local Whitehaven Beach experts LIVE, or call +61 74914 2425 for today's latest deals!