A Romantic Day in Airlie Beach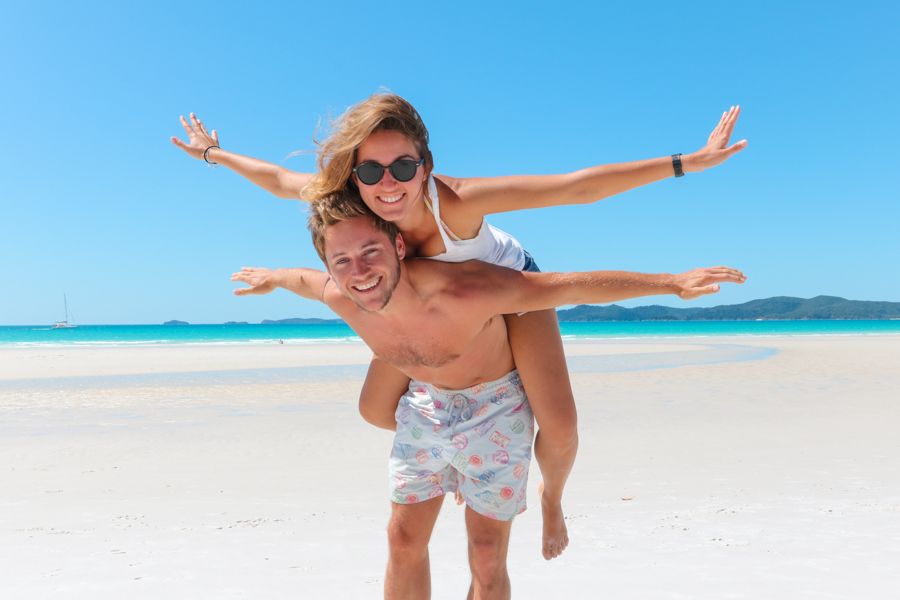 Hosting couples of all ages and backgrounds, the Whitsundays offer the perfect location for weddings, proposals, anniversaries and more. There is a reason why romantics keep coming back, and that's because the Whitsundays themselves inspire love and romance. There are so many options for lovers, it can be overwhelming knowing where to start planning your perfect romantic getaway. We've taken the hard work out of the equation by planning the perfect romantic day in Airlie Beach during your next couples holiday, which is certain to help your love grow.
Start your day
7:00am - 8:00am: Breakfast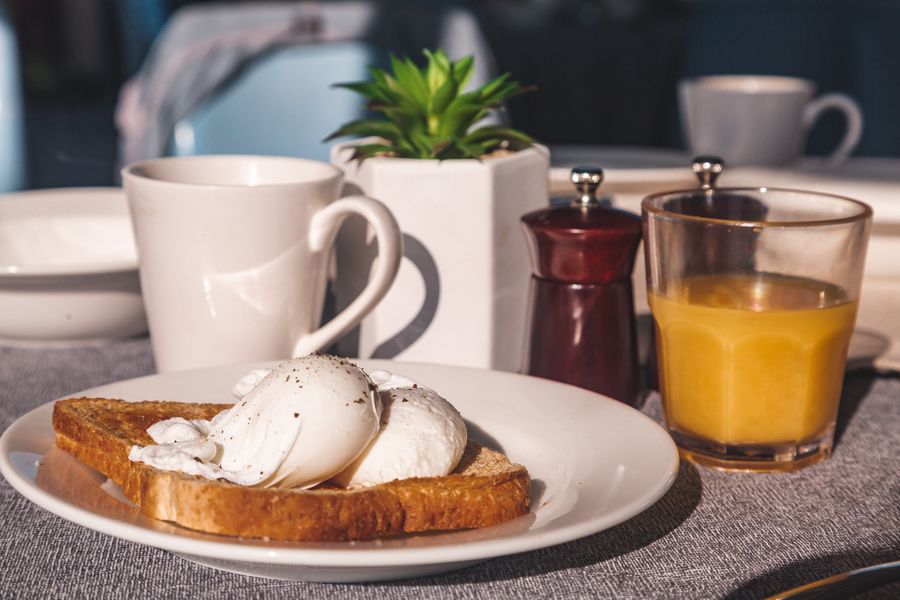 Go for breakfast at one of the many local restaurants around Airlie Beach and start your day off right. We suggest going somewhere with a view such as Anchor Bar, Fat Frog Cafe or the Clipper Restaurant and Bar at Coral Sea Resort. Not only will you get to enjoy great food, but also take in the stunning scenery. Call ahead and make a reservation if you can, and let the staff know if you're celebrating anything special.
Take in the views
8:30am - 9:30am: Scenic Flight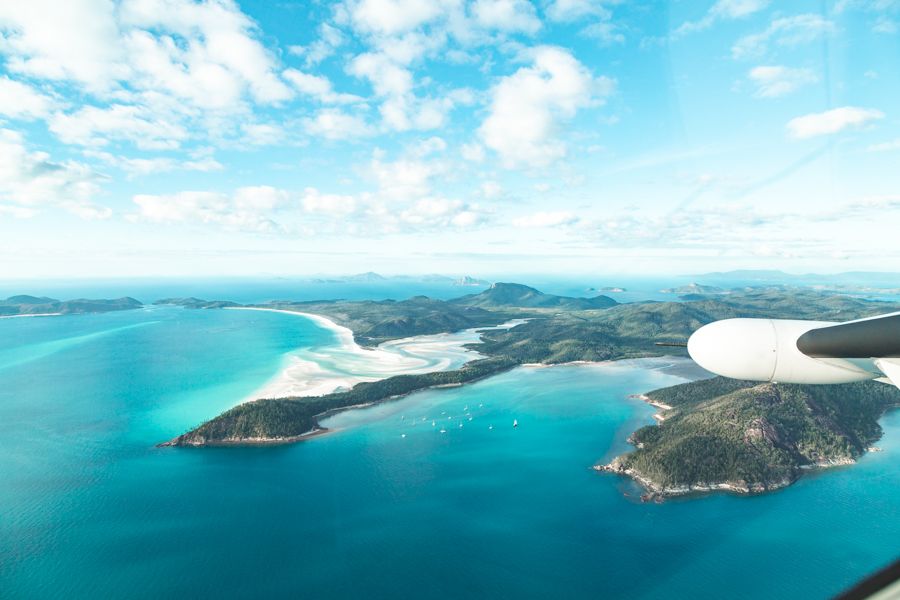 After breakfast, be sure to join a scenic flight to Heart Reef! This hour-long flight is best experienced in the morning when there is less cloud cover and better visibility of the famed reef. Heart Reef is undoubtedly one of the most romantic places in Australia - it's nature's homage to love, right on the Great Barrier Reef! You will also get to fly over Whitehaven Beach, Hill Inlet, the Whitsunday Islands and Airlie Beach for a great view of the whole region. Both you and your loved one will have window seats so you will both get to enjoy the great view and stunning surroundings.
A Day at the Beach
12:00pm - 6:00pm: Half-Day Whitehaven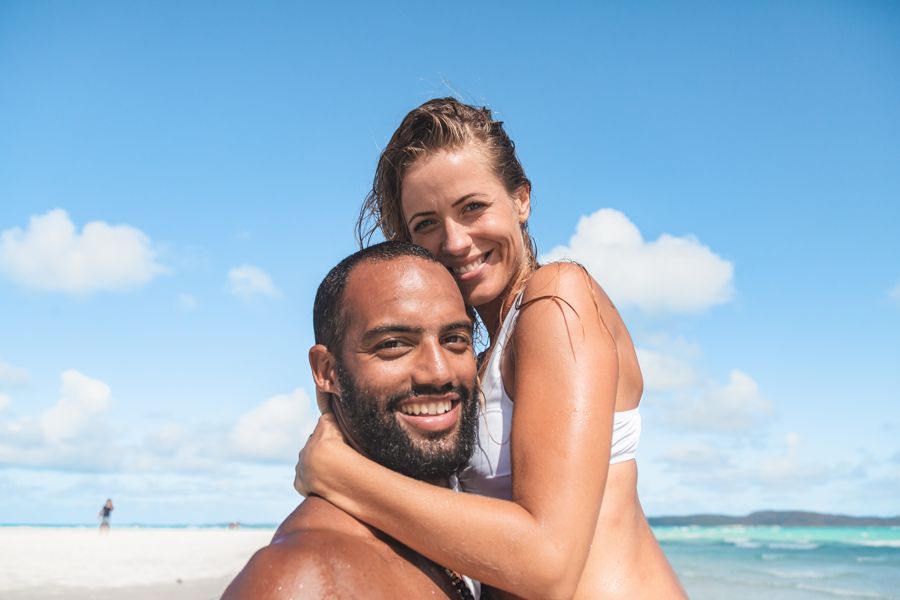 In the afternoon, make sure you make it to Whitehaven Beach - one of the most famous beaches in the world. Since it's located on an island and only accessible by boat or seaplane, you will have to book a tour to see this stunning destination. You can spend an afternoon soaking up the sun and enjoying the warm waters with your loved one, making memories to last a lifetime. Book a package that includes a picnic lunch and champagne for something extra special.
Wine and Dine
7:00pm - 8:30pm: Romantic dinner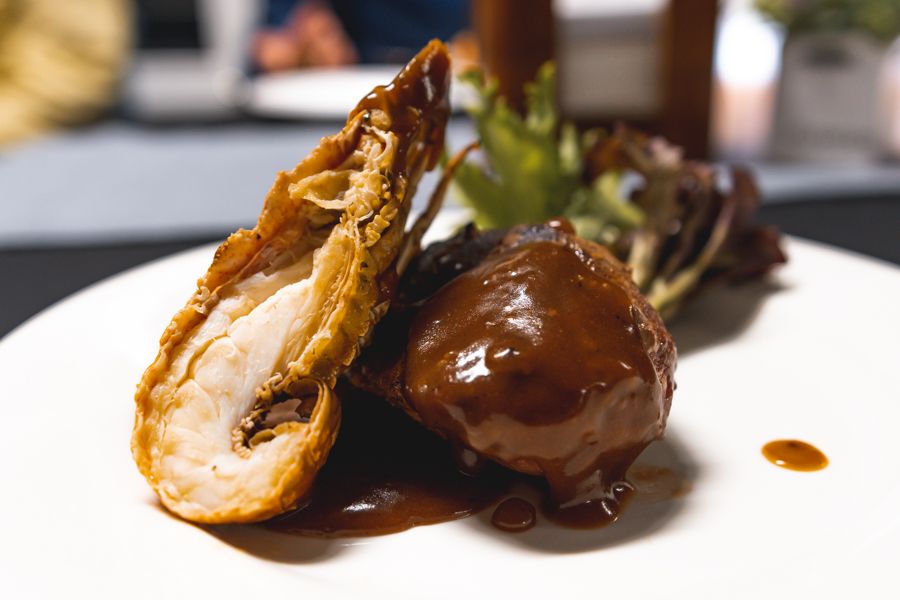 Head out for a romantic dinner at one of the many amazing restaurants found in Airlie Beach. We suggest Fish D'vine (known for its seafood and Rum Bar), Sorrento (with amazing sunsets over Abell Point Marina, it's a favourite in Airlie Beach), or The Deck (found in the heart of Airlie Beach amongst the action). Look forward to a night of good food, plentiful cocktails and great company.
Ending the day right
8:30pm - End of day: Enjoy the Nightlife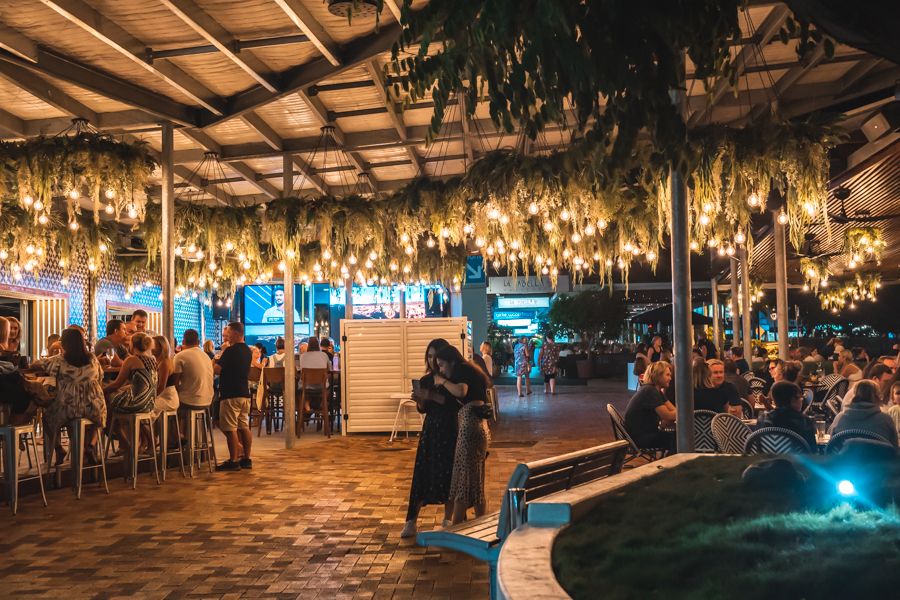 Airlie Beach is known for its nightlife. It's a bit of a party town, meaning if you want to spend a night listening to good music, enjoying a cold beer and spending time with the locals, you're in for a treat in Airlie Beach. The main street in Airlie Beach has clubs, pubs, bars, cocktail lounges and more. You can find somewhere that's perfect for your style, ending off the night the way you want.
You can make the most of each and every day in Airlie Beach and enjoy the trip of a lifetime. The best thing you can do in this seaside town is to spend time enjoying the beauty of the Coral Sea, visiting the islands, snorkelling the reefs and spending time at the beach! While this is just one way to spend a day in Airlie Beach, there are plenty of other romantic ways to spend time while here. We can help you plan the perfect romantic getaway, no matter the length of your stay. Just ask our friendly team for their recommendations that will make your couples retreat perfect!
Ready to plan your romantic getaway? Chat live to our friendly travel experts on the latest deals on tours or call +61 7 4914 2425