Is the Great Barrier Reef dangerous?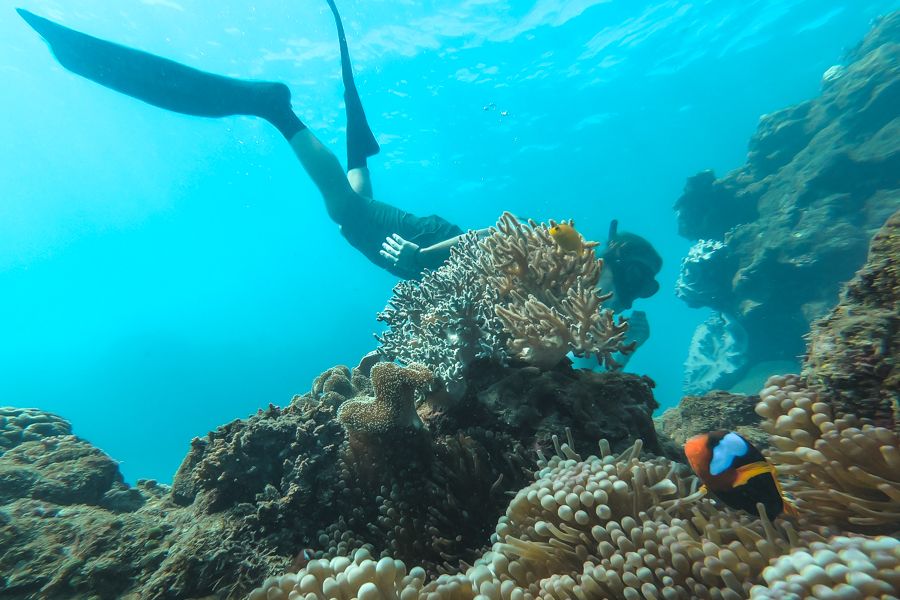 The simple answer is no - the Great Barrier Reef is not dangerous. Full of life with beautiful marine animals and plants, it's a safe place to visit and is one of the most unforgettable marine destinations in the world! However, your safety depends largely on how you act while you're here. Being water smart and using common sense the best way to ensure your safety, as well as listening to your crew when doing tours and being aware of your surroundings. Your chances of getting hurt in the reef are less likely than driving in a car, or even walking down the street if you play safe and use your common sense.
Water safety is the most important part of staying safe while visiting the Whitsundays and its reefs. Most tours will not allow you in the water if you can't swim, and when you are in the water you have to make sure you follow the instructions of the crew. Here are some tips for staying safe:
Be smart
Let your crew know about your insecurities while in and out of the water and they will work around them to make sure you still enjoy your trip. If you are able to swim but need a little help, you can use floatation devices to help you out, like life jackets and pool noodles. If you are nervous about entering the water, just talk to your crew and they will answer any of your questions. They can address any concerns you have about the boat to make sure you feel safe and comfortable.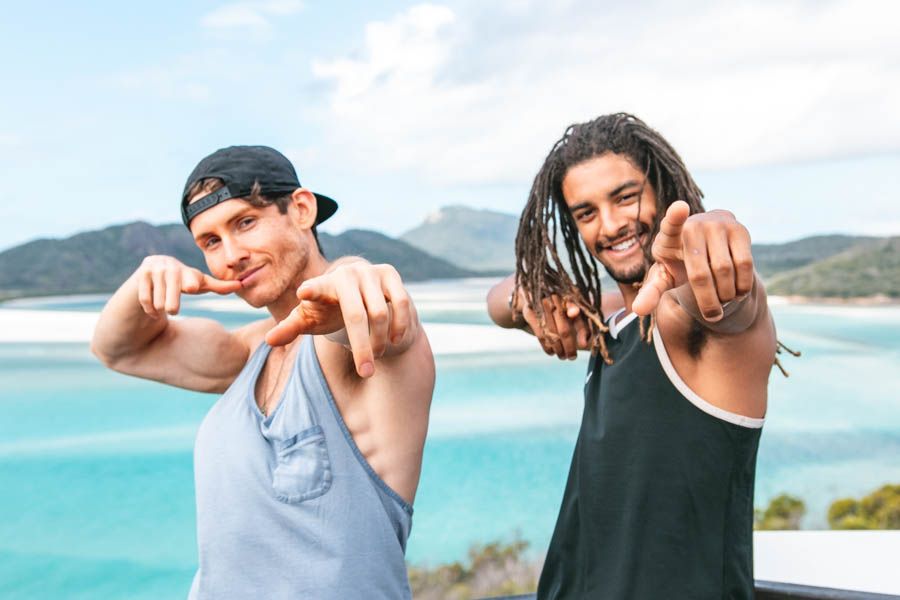 Be safe
If you have consumed alcohol or if you do not feel well enough to enter the water, then don't. There will be plenty of opportunities to enjoy the ocean, just make sure you plan ahead and use your common sense. Stay hydrated and drink lots of water to decrease the chances of muscle cramping - it can be very hot on the water and easy to forget, resulting in uncomfortable cramps.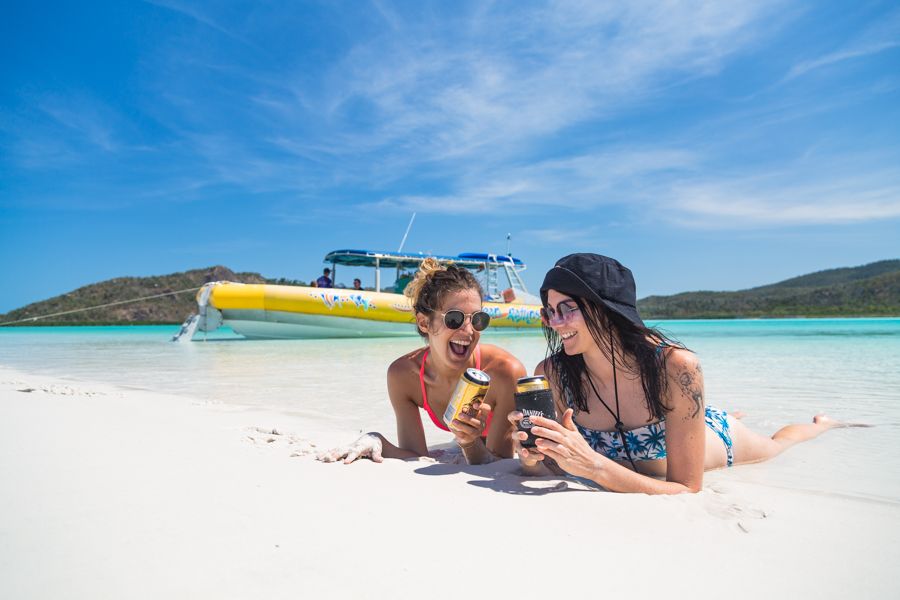 Boat safety
Listen to your safety briefing on your tour. Safety may seem insignificant, but in the event of an emergency, life jackets and emergency procedures are extremely important to know about. Briefings are short and to the point, so pay attention, and ask questions if the briefing isn't clear. The crew's main concern is your safety and they would be glad to go over it again with you.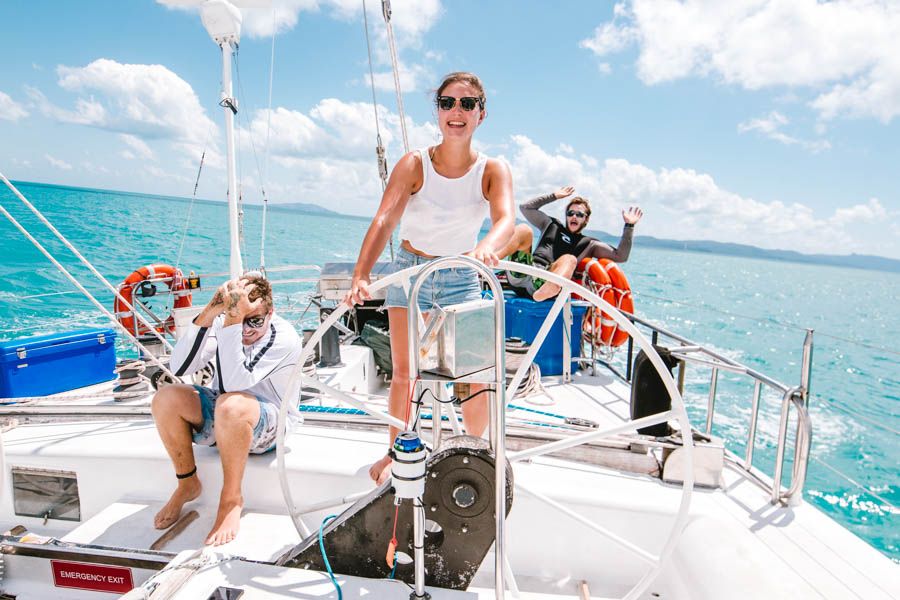 Be aware of your surroundings
When on the boat or in the water, make sure you are aware of your surroundings. Keep an eye out when walking on the decks and always keep on hand free to steady yourself. Be aware of yourself and others while in the water, and make sure you know how to get the attention of the crew in case of an emergency.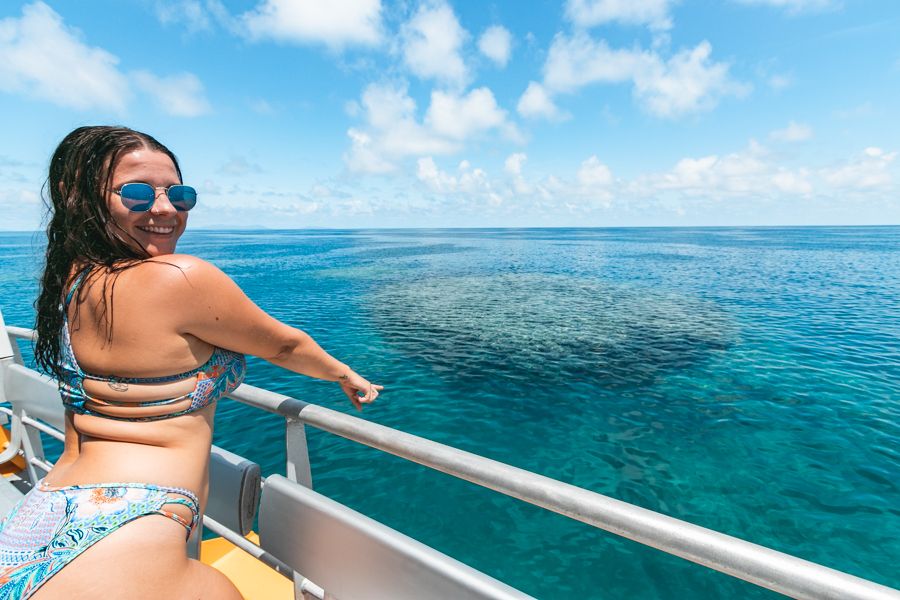 Stinger suits
Most boats will make you wear a compulsory stringer suit when you're in the water anytime between October and May due to the high frequency of stingers this time of year. Stingers are marine animals that can seriously hurt you if you make contact with them, with two species being of the most concern; Irukandji and box jellyfish. They frequent the waters during the summer season due to the increase in water temperature but can be present at any time of year. The stinger suit will protect over 75% of your body during stinger season and are there for your safety.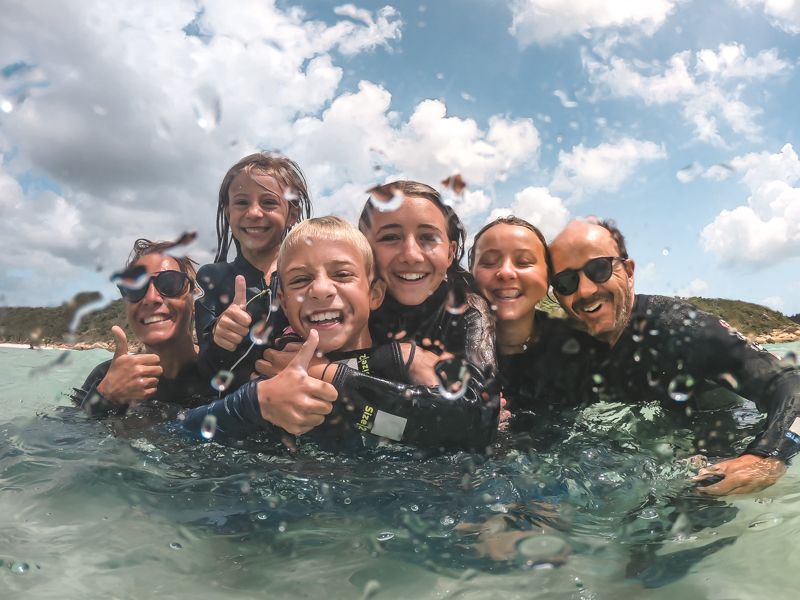 Have Fun
Your crew wants to make sure you have fun while on your trip, but they also want to make sure you stay safe! Your crew are medically trained in first aid and CPR, but always let your crew know about any medical issues you may have. There are always lookouts on the boat and in the water while you're snorkelling, so if you think your safety may be at risk, flag someone down to help out you. But ultimately, you should be in safe hands so do your best to relax and enjoy this natural wonder of the world!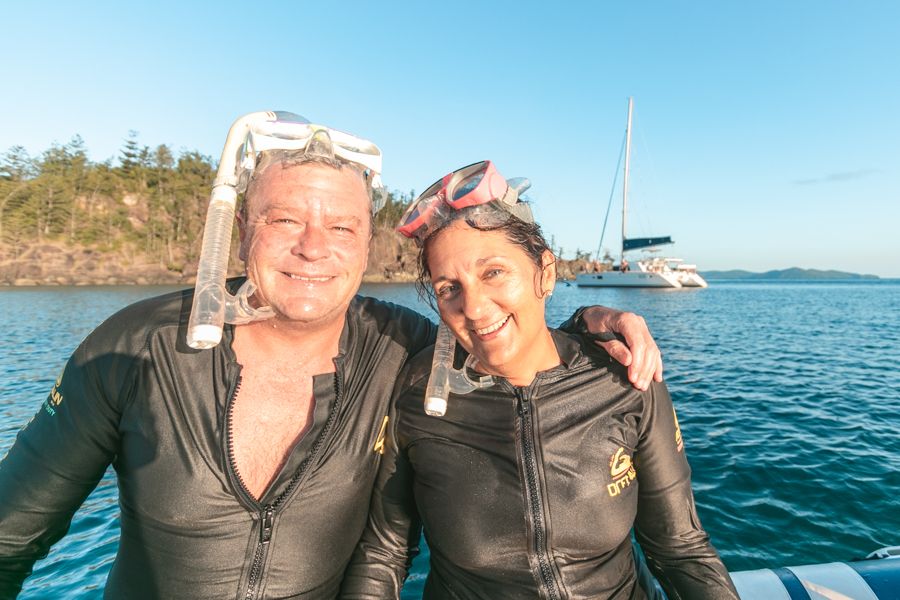 Ready to take the plunge? Chat to our friendly travel experts about how you can see the Great Barrier Reef today!