How to choose a Whitsundays boat trip
There is nothing more challenging than being faced with a huge number of overnight sailing trips and having to go through them all to find something suitable for you. The Whitsundays is home to more than 50 overnight boat trips at any one time, all ranging in price, trip length, passenger numbers etc, and it is a tedious task to go through them all.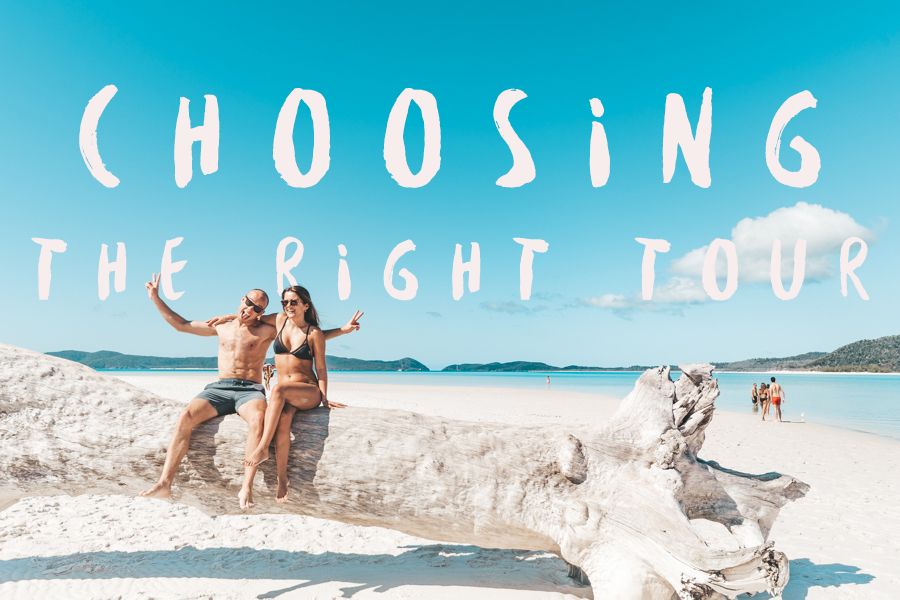 Sailing The Whitsundays
To assist, we have put together a few questions which we ask to ensure you book onto the right tour for you.
1. Are you looking for a party, fun, backpacker boat or more of a quiet relaxed trip?
The number of passengers onboard the trips varies from 8 guests to 53 guests and this can be an important factor to consider when booking a trip. Small group sailing boats generally have between 8-14 guests, while the remaining boats can have 16 plus guests.
2. Do you want to scuba dive or happy with lots of snorkelling?
All trips offer snorkelling and you can expect to visit around 4 different snorkel sites on a typical 2 day/2-night trip. Only a small number of boats have onboard scuba diving facilities, that will allow people to enjoy the thrill of diving. Both introductory and certified dives can be pre-booked with your Sailing-Whitsundays travel agent.
3. What dates are you looking to travel?
The dates in which you can depart will determine the trips you can choose from. Tours are scheduled on different days throughout the week and this information can be found on the product page online. To give you more trip options, it is best to have flexible departure dates.
4. Do you want a private cabin (based on 2 people sharing) or happy with shared/open plan accommodation?
There are 2 types of accommodation to choose from on most trips, either shared or private. Share accommodation is generally in the saloon (open plan) area of the vessel and is often described as a 'dorm-style' arrangement. Private accommodation consists of a twin, double or queen sized bed in your own cabin. This type of accommodation is only available on some vessels and is highly sought after by many guests wanting more privacy. Private cabins must be booked well in advance.
5. Are all guests travelling over the age of 18?
Most trips are only suitable for those aged 18 and over due to the nature or style of the tour. There are 2-3 boats which take children (age limits do apply). Please let your travel agent know if there is anyone under 18 travelling with your group.
6. Do you have a budget in mind?
With such a large number of trips on offer from backpackers to couples, determining your budget limits will help narrow down your options.
We have written a Guide To The Best Boats in The Whitsundays to point you in the right direction.
If you have any other questions, please chat with our friendly travel agents at Sailing-Whitsundays!