Free Things To Do In Airlie Beach
With an array of free activities available, Airlie Beach is the perfect place to fill your days with bayside bliss and local beauty. In between island escapes and sailing adventures, there is plenty to do on a budget in this relaxed, beachy town. So, check out our top 10 favourite free things to do in Airlie Beach!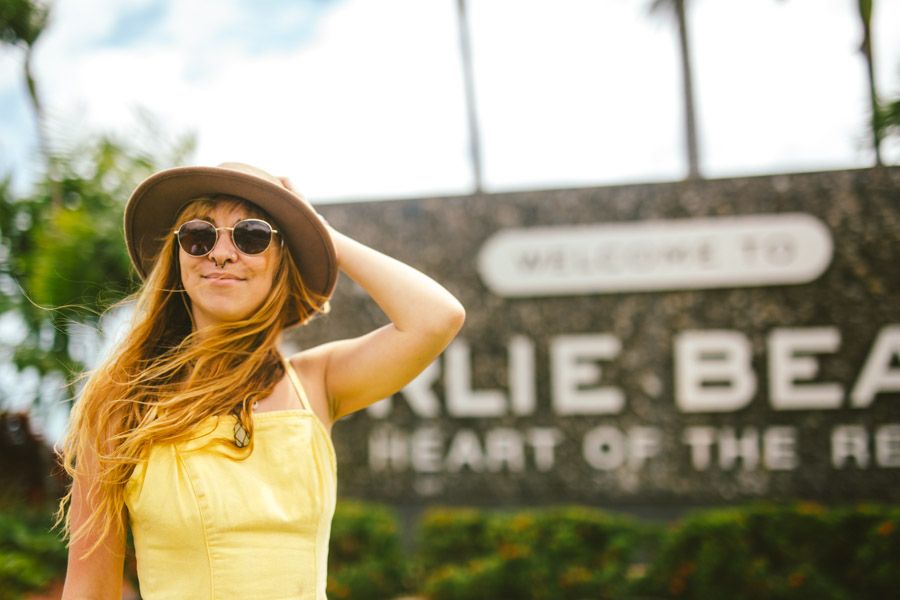 ---
Swim in the Airlie Lagoon
Enjoy the clear, cool waters with rocky, natural surroundings in this 4300m² salt and chlorine swimming pool. Located in the middle of town, right on the foreshore, Airlie Beach Lagoon is the best place to indulge in a stinger-free swim. Open from early morning until sunset with lifeguards posted for the public's safety, the Lagoon is waiting for you to grab your mates and some sunscreen for a day of (free) poolside relaxation!

Barbecue on the Beaches
For a wholesome, easy afternoon of simple pleasures, head on down to one of Airlie's many complimentary barbecue facilities with your friends and family! With snags, spray oil and fresh salads, you can enjoy a fry up in paradise without breaking the bank. Airlie Foreshore, the Lagoon, Shingley Beach and Cannonvale Beach are fantastic spots to set up your picnic blanket and slow down amongst great company. There truly is nothing like soaking up the bayside sunset with a tasty sausage sammie in hand!

Hikes and Bushwalks
If you're feeling adventurous, explore the natural wonder of our sub-tropical region on a lush bushwalk! Airlie has an array of hikes ranging from easy, such as Airlie Creek and Coral Beach, to more challenging tracks, such as Honey Eater and Mt Rooper. There are plenty of options for family, avid hikers and everyone in between! Native flora and fauna await, as well as natural swimming holes and stunning panoramic landscapes, so grab a water bottle and a camera and let the adventure begin!

Bicentennial Walkway
Airlie's Bicentennial Walkway is a fantastic way to see the town on foot! Connecting Cannonvale and Airlie, this tree-shrouded, bayside walkway will take you everywhere you need to go. The Whitsunday Sailing Club, The Coral Sea Marina Resort, Shingley Beach, Cannonvale Beach, Airlie's CBD and Foreshore are all accessible from this delightful 3.7km walkway. Perfect for a leisurely stroll, outdoor cardio or simply getting from A to B, Airlie's Bicentennial Walkway is a must-do to see all of Airlie Beach!


Live Music
Head on down to one of the many pubs and venues in Airlie to get a dose of local, live music to your ears! Venues such as The Pub, Beaches, KC's Magnums and Sidewalk Cafe have an abundance of live acts with free entry. Rest assured you will find free and fresh music in Airlie, 7 days a week… just listen out! The Shed Bar on Sundays hosts homegrown bluesy roots, and you will also find DJ's playing sets at nightclubs and some restaurants such as Mika and Breeze Bar.


Bird Watching
Don't forget to look up on your next visit to Airlie Beach! Coveted by bird-watchers, the Whitsundays region is renowned for its incredible avian sights, made possible by the area's lush, thriving forests and national parks. Keep your eyes peeled for rare emerald doves and sulphur-crested cockatoos in the Conway National Park, as you head out for a day of immersion in nature!

Airlie Beach Markets
Mosey on down to the Airlie Beach Markets for an easy morning of warm coffee, delicious market food and unique knick-knacks. Soak up the bustling, local atmosphere adored by residents and visitors alike, as you browse through books, handmade goods, gemstones and vintage items! The Airlie Beach Markets are on every Saturday morning on the esplanade, so come and meander for a charming, low-cost morning in Airlie.


Hydeaway Bay
A short 45-minute drive out of Airlie will take you to Hydeaway Bay, a secluded hidden gem that can't be missed if you have your own means of transport! With breathtaking views of the Whitsunday Islands from a new angle, don't forget to keep your eyes out for dolphins, turtles and even whales visible from Hydeaway Bay! Stop at resorts and restaurants along the charming drive out for a day of Whitsunday wonder.


Cedar Creek Falls
Natural falls, lush forest and crisp air await you at Cedar Creek Falls. Only a 30 minutes drive out of Airlie Beach, these beautiful waterfalls are tucked away in the Conway National Forest. The falls lead to a stunning, natural swimming hole perfect for a quick dip surrounded by native flora and fauna. Best enjoyed after a bit of rain, Cedar Creek Falls really are a must-do during your trip to the Whitsundays!

Roadtrip to Bowen
An hours drive will take you up to Bowen, a quaint and stunning beachside town. Explore the pristine beaches, such as the world-famous Horseshoe Bay, the perfect spot for a calm swim, rockpool adventure and relaxing lounge in the sand. Walk on up to the lookout to witness the massive orange seaside cliffs and maybe spot some marine life! Known for its seafood, Bowen is the perfect place to taste some of the region's finest, so don't miss out on this hidden gem during your trip to Airlie.
---
For more information on what to do around Airlie Beach, don't hesitate to get in touch with our friendly travel agents.

Call us on +61 7 4914 2425, or live chat with us today!