7 Days in Airlie Beach
One Week in Paradise
When most people think about Airlie Beach, they think about sailing in the Whitsundays, but Airlie Beach has so many things to see and explore so we put together an itinerary of 7 days in Airlie Beach to give you an idea of how to spend your week here.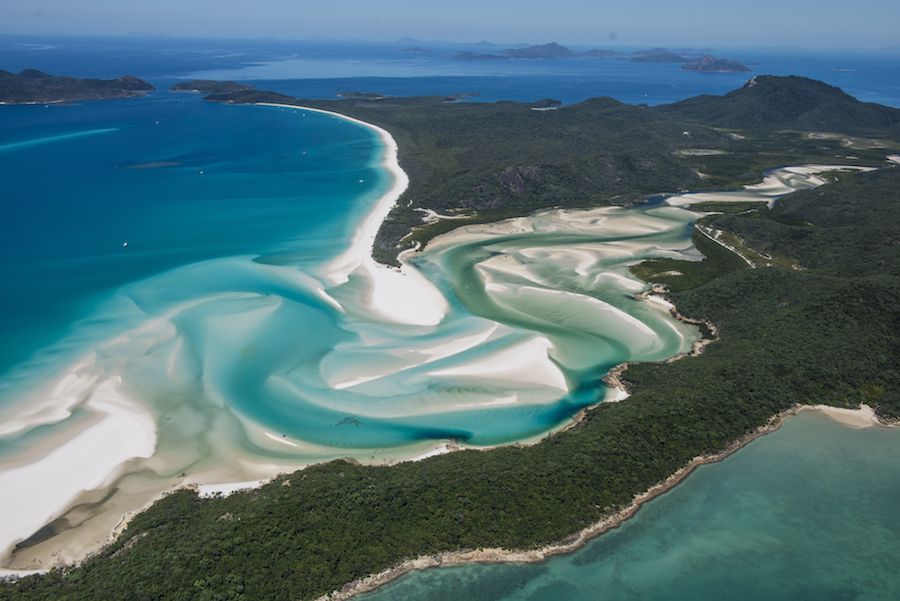 Day 1:
Welcome to the beautiful and adventure-filled beach town of Airlie Beach! Airlie Beach is a great place to spend a week in the Whitsundays and see what makes this beautiful area so special. We suggest taking it easy your first day and lounging in the Airlie Beach Lagoon. It's a great place to sunbathe, swim, picnic and enjoy the views of the ocean. After spending a few hours at the lagoon, check out the local shopping for some fun beachwear and great food.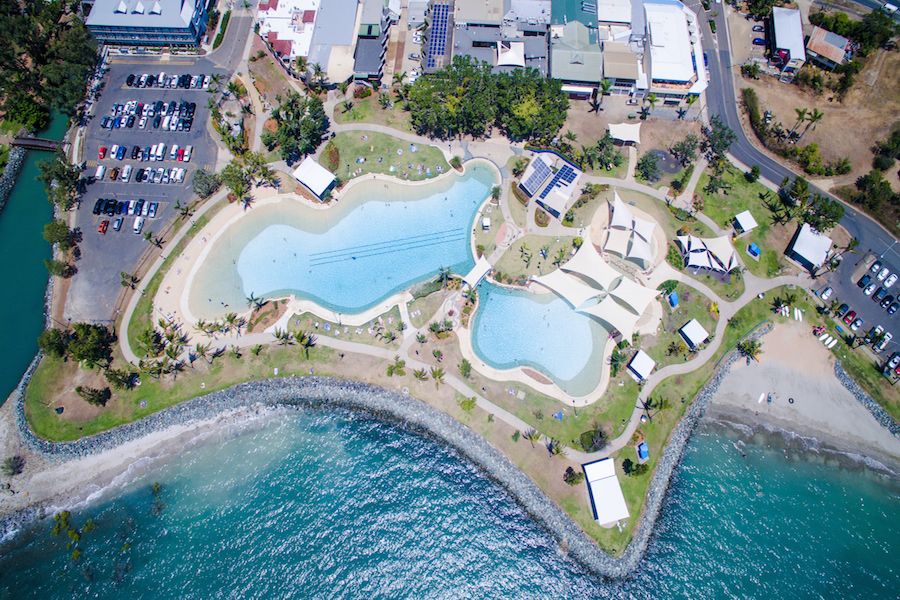 Day 2:
Spend your second day exploring the Whitsundays on the fast day boat, Bullet. This day tour lets you see it all, from snorkelling to Whitehaven Beach and Hill Inlet Lookout. You are sure to leave happy as this is one of the most popular day boats around. After an adventure-filled day on Bullet, take a nap before enjoying a yummy dinner at the favourite local bar, Boaty's. Many of the overnight boat guests go there as well, so it's a great place to to share your boat adventure stories!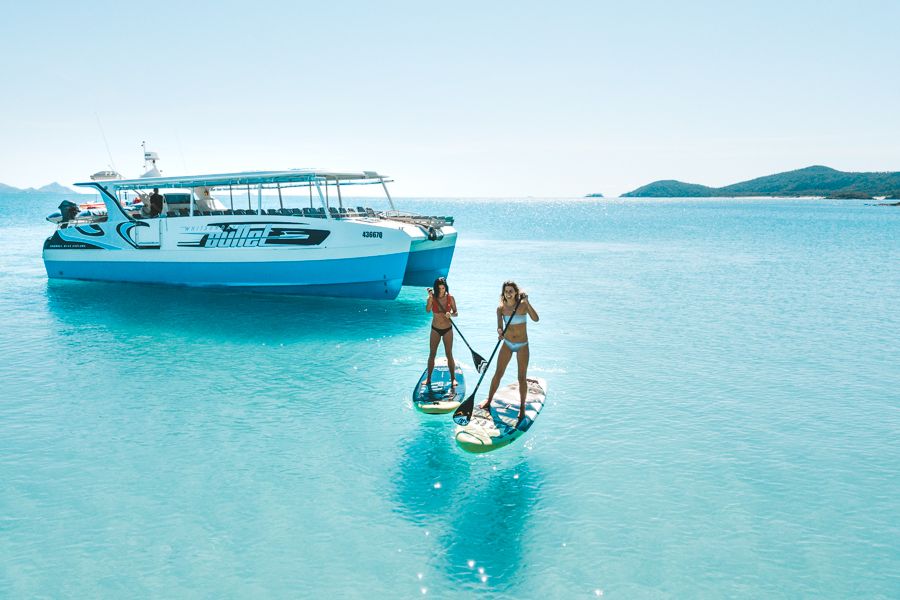 Day 3:
Enjoy an exciting day on the Outer Great Barrier Reef in style. You will have a once-in-a-lifetime experience spending the day on a pontoon with CW Reefworld. Explore the Outer Reef and its marine life by snorkelling, diving, or swimming, and enjoy your buffet lunch on the pontoon deck with one of the best views of the reef! With so many options of exploring the reef, including an underwater viewing chamber, you will be sure to have the best experience of this unique World Heritage Site.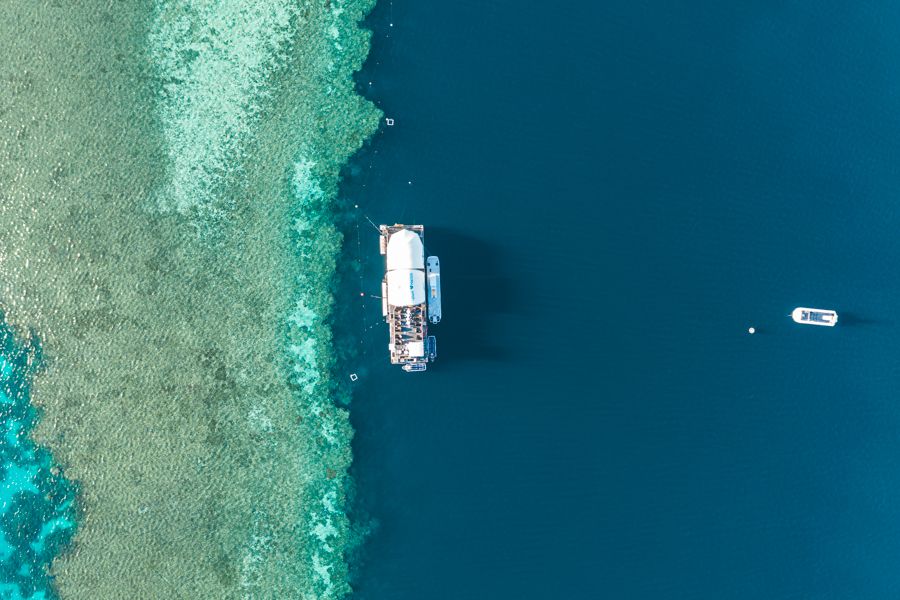 Day 4:
No trip to the Whitsundays would be complete without taking to the sky and seeing the beauty of the Whitsundays from above with Skydive Airlie Beach. Embark on an adrenaline-filled adventure and skydive over crystal clear waters and sparkling white sand. Step out of your comfort zone and jump out at 15,000ft or choose to jump at 8,500ft with the knowledgeable crew of Skydive Airlie Beach. The perfect way to end your night after a skydive is by taking the free shuttle to Northerlies Beach Bar and Grill for a sunset cocktail and some fresh oysters.
Day 5:
The Whitsunday Islands have world-class sailing and we suggest you embark on a sailing trip with Summertime. This unique day trip is an eco-tour of the Whitsundays and the only trip to offer a unique kayak adventure. The crew will also share their extensive knowledge about local flora and fauna, the history of the area, local wildlife and much more, giving you an immersive day trip! You even get the option to help the crew hoist the sails and learn how to sail like a pro.
Day 6:
Wake up early and rent a car to see the most beloved residents of Cape Hillsborough, the wild kangaroos and wallabies. They flock to the Cape Hillsborough Nature Tourism Park at sunrise every day to enjoy a breakfast of seaweed and mangrove seed pods. Be quick as the wildlife disappear soon after the sunrise to take shelter in the shade. We suggest having brunch on the beach after your new friends have departed and then take a nice stroll on one of the nearby walks. After checking out Cape Hillsborough, drive back towards Airlie Beach and check out Cedar Creek Falls for an afternoon swim and beautiful view.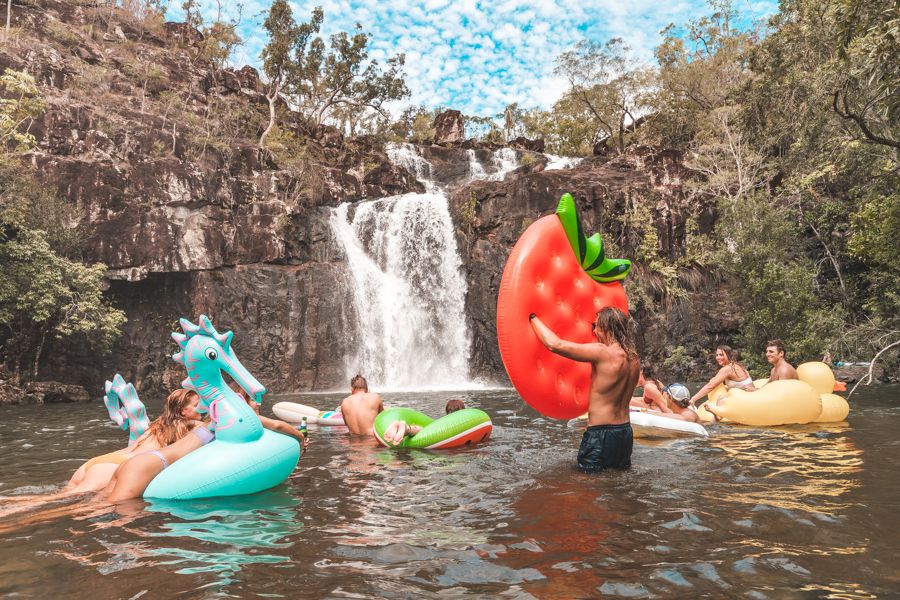 Day 7:
Take a scenic flight with GSL Aviation and see the one and only naturally formed Heart Reef. This one hour flight goes over many of the Whitsunday Islands, Whitehaven Beach, Hill Inlet Lookout, the Great Barrier Reef, Bait Reef, and Hardy Reef. The unique colours and patterns of the ocean and reef seascape are best seen from above, and the view will take your breath away!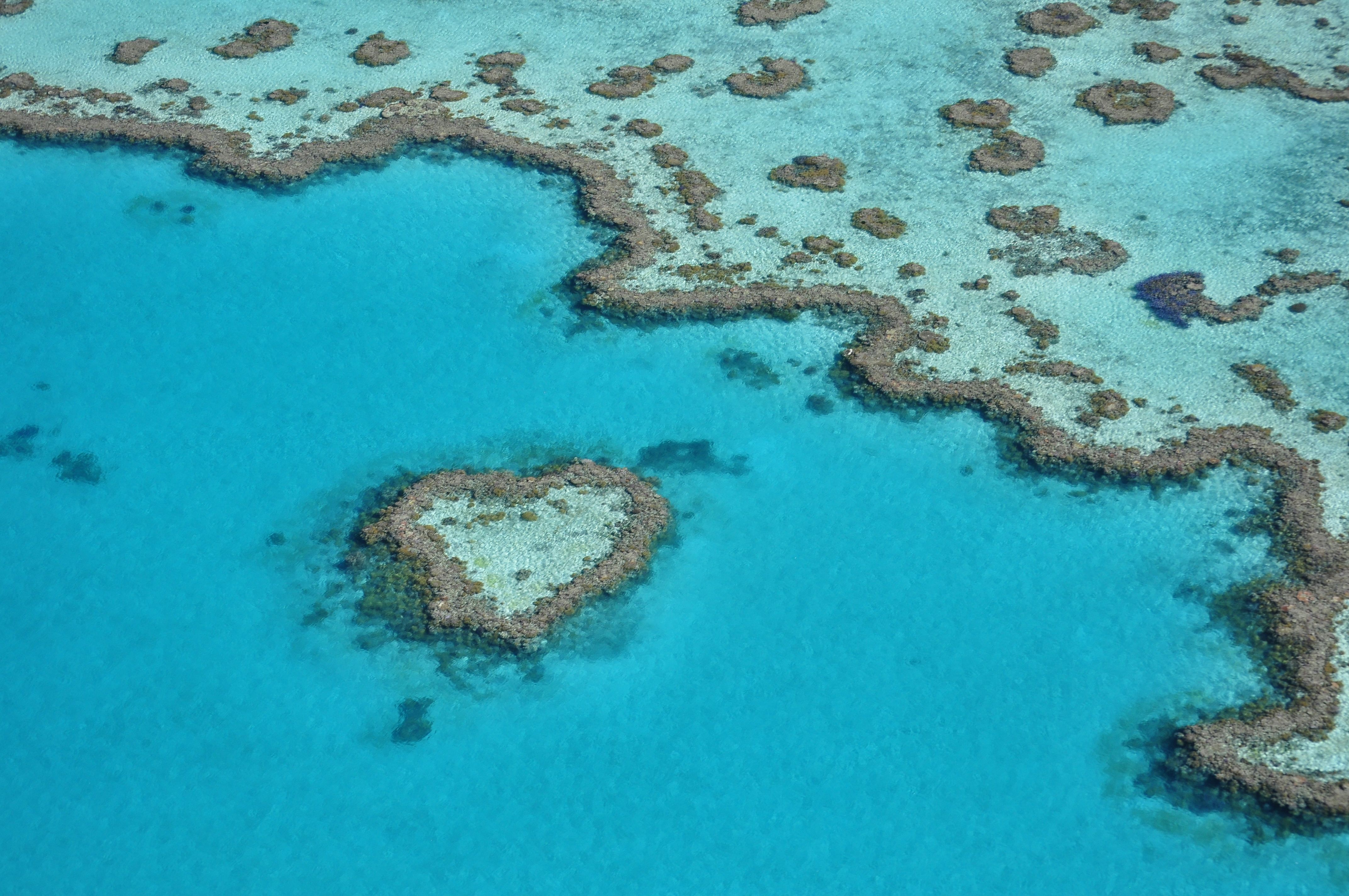 We want you to see as much of the Whitsundays and Airlie Beach as possible, so speak to us about package deals to save you money, or click here to check out a few of our featured package deals that include some of the fun activities above!