Whitehaven Beach, Whitsundays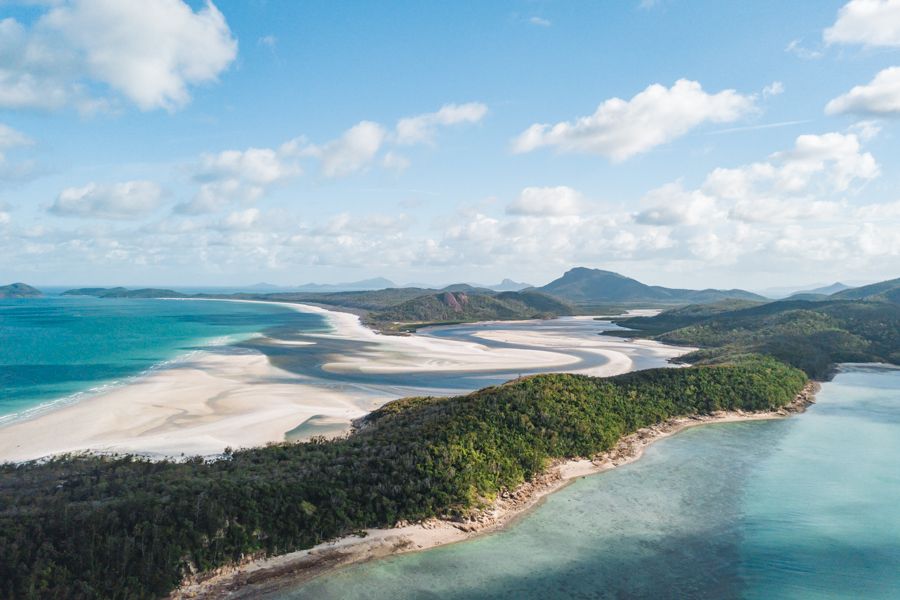 Founded by staff Commander EP Bedwell in 1879, the famous Whitehaven Beach is located on Whitsunday Island, which is part of the Cumberland Island group off the East Coast of Australia.
It is located some 27 kilometres from the Airlie Beach mainland, and continues to be an award-winning beach in not only Australia but in the south Pacific region every year.
Not only are these prestigious awards presented by renowned bodies including TripAdvisor and CNN, but they also expose the Whitsundays to a global audience and present this beautiful part of Australia as a world-class destination.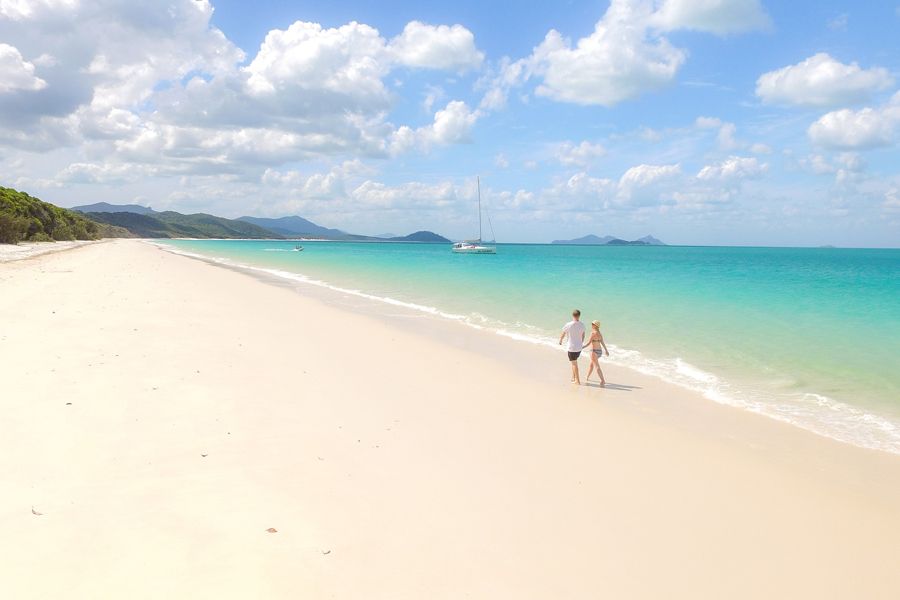 Whitehaven Beach is a bucket-list destination for many avid travellers with countless people making the journey to the Whitsundays annually to experience the beach in all of its glory. It continues to be a favourite among visitors and locals alike for many reasons.
Whitehaven Beach stretches seven kilometres in length and is known for its unique and glorious white silica sand. The sand itself is among some of the softest in the world and is composed of broken down quartz, although it's said that the source of the sand itself is unknown.
The 98% pure white silica sand is complimented by the lapping aqua coloured water of the Coral Sea and a green, tropical backdrop of Whitsunday Island and the surrounding islands of Haslewood Island and Border Island.
One of Whitehaven's most famous assets is the beautiful swirling sands it is known for. During the changing tides, the sand creates a swirling pattern through the water that is unique and beautiful. It is best viewed from the equally famous Hill Inlet Lookout point, which can be accessed at the northern end of the island and is a short walk through the bushland.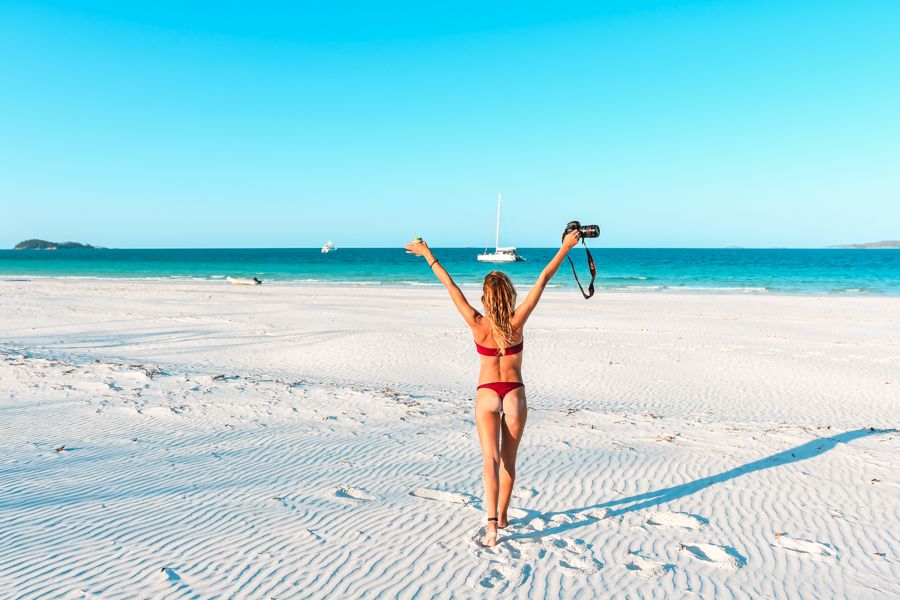 Did you know?
Silica sand does not retain heat, which means you can walk on the beach at all times of the day without burning your toes!
The sand is so pure, it can get into and damage electronic equipment so you have to take extra care with phones and cameras
The sand is so fine it squeaks when you walk on it
There are little, if any, rocks on Whitehaven Beach
The silica sand will clean jewellery by polishing it
Whitehaven Beach continues to be one of the most photographed beaches in Australia
How to see it?
Almost every day and overnight tour visits Whitehaven Beach and Hill Inlet Lookout (check your tour itinerary)
Private boat (check moorings and access points prior)
Camp overnight (permits and restrictions apply)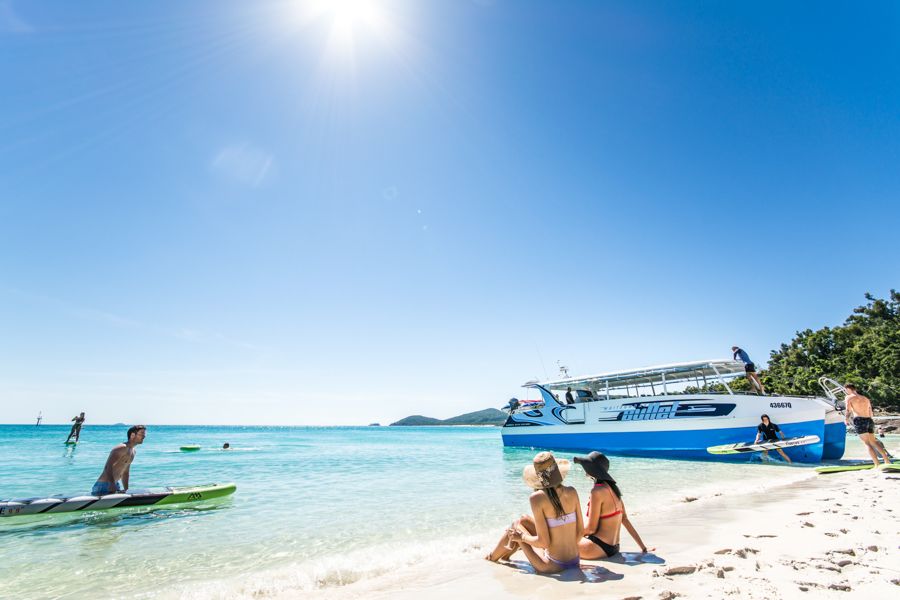 Recent Awards
Best Beach in South Pacific - 2017 TripAdvisor Traveller's Choice Awards
Best Beach in Australia - 2017 TripAdvisor Traveller's Choice Awards
Best Beach in Australia - 2016 TripAdvisor Traveller's Choice Awards
Best Beach in South Pacific - 2016 TripAdvisor Traveller's Choice Awards
Best Beach in the South Pacific - 2015 TripAdvisor Traveller's Choice Awards
You can read more about everything you need to know about Whitehaven Beach here!
---
Ready to visit this natural wonder? Chat to our friendly travel experts today for the latest deals to get to Whitehaven!