What to do in Airlie Beach?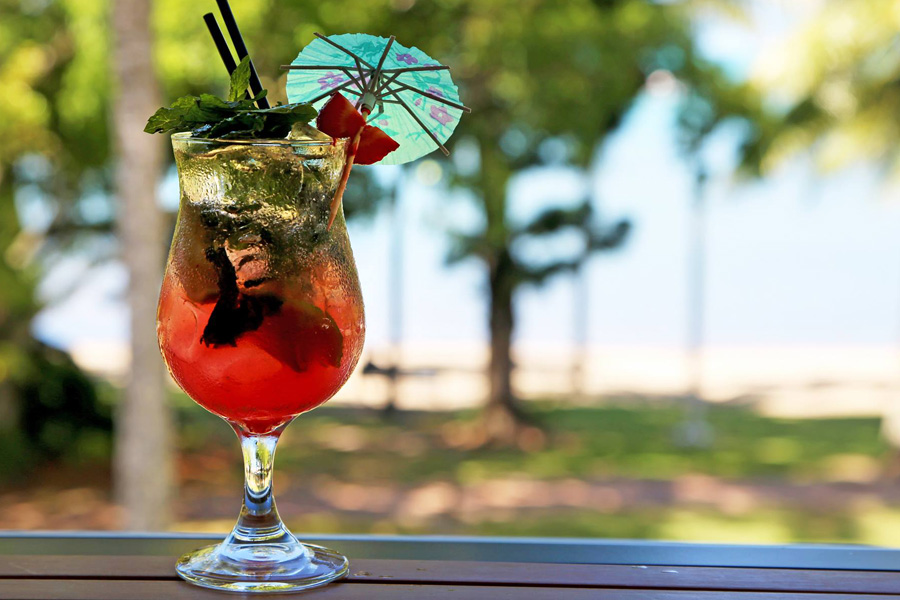 Where you are not exploring the Whitsunday Islands and Great Barrier Reef Marine Park, there is an array of things to see and do on the mainland in Airlie Beach, where most people stay and play in between ocean trips.
1. Go to the weekend markets
Every Saturday and every cruise ship day, the Airlie Beach Lions Club holds a community market which consists of some 50 local stalls. From fresh produce, clothing, home-made items and sweets, the markets have a variety of things to browse and buy, and also has live music and entertainment throughout the day. It's open from 7am - 1.30pm.
2. Check out the twilight sailing at the Whitsunday Sailing Club
Every Wednesday afternoon, the Whitsunday Sailing Club holds their twilight sailing which includes up to 20 yachts racing around Pioneer Bay. In view from the club's famous waterfront deck, twilight sailing is great to watch as the sun sets over the horizon. The club also holds a special dinner and presentations following the race.
3. Go for a swim at the Airlie Beach Lagoon
This lovely swimming location is perfect for everyone who wants to relax, soak in some sun and jump in for a quick dip. The Airlie Beach Lagoon is surrounded by sandy banks and tropical palms to set the scene and overlooks the Coral Sea. The facility also has plenty of shared areas, tables and chairs, a kids pool and a ping pong table. It's a great place to go and meet people, as well as bring friends, family or a good book.
4. Walk along Cannonvale Beach
In walking distance from Airlie Beach, Cannonvale Beach is a lovely place to go for an enjoyable walk, takes the kids for a play or grab some sun rays. The beach features a swimming enclosure (for protection against stingers), barbecue facilities and tables and chair areas.
5. Go for brunch
There is a smorgasbord of options when it comes to dining out, and brunch is a popular meal to enjoy out and about. The most popular places to head out for a tasty brunch is Capers, Fat Frog, Sidewalk Cafe, or just go for a walk up the main street of Airlie Beach and find a place which suits you.
6. Enjoy the Boardwalk
The Bicentennial Boardwalk which connects Airlie Beach and Cannonvale offers a scenic stroll over the shore of the Coral Sea. The walk is approximately 3.7 kilometres which runs through Coral Sea Marina and looks over the beautiful ocean and moored boats.
Make your way to the beautiful Whitsundays and Airlie Beach! Ask our travel consultants how you can best explore this beautiful seaside town and all it has to offer, or read about more things to do in Airlie Beach!