Things to do in the Whitsundays
The Whitsundays are a vacationers paradise with plenty to see and do during any length of stay in this amazing part of Queensland, Australia. Plenty of fun activities combined with amazing weather, great restaurants and of course, access to the Whitsunday Islands and Great Barrier Reef Marine Park make the Whitsundays one of Australia's best kept secrets!
Top Things to do in the Whitsundays


Sail
The Whitsundays provide one of the best places in the world to sail. Known for the great water conditions, amazing weather and stunning scenery, they provide a sailing experience unlike any other! The 74 Islands create sheltered bays, coves and inlets for overnight anchorages and the large expanses of water are great for reaching top speeds and enjoying the ocean breeze! Classic sailboats such as Southern Cross, Alexander Stewart, Apollo, and Broomstick provide this exciting experience and depart from Airlie Beach, along with many others. Ask our travel experts which tour is best for you if you want a real sailing experience!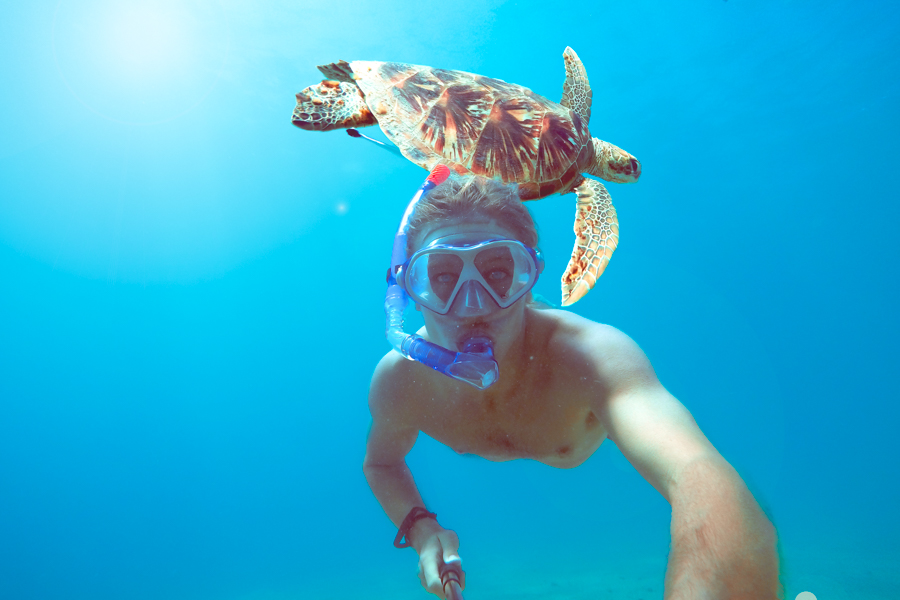 Snorkel
The Whitsunday Islands are also pretty well known for the amazing marine life that can be found around the islands and beyond. The island chain is located inside the Great Barrier Reef Marine Park and has diverse and stunning fringing reefs that surround the islands. These sheltered reefs provide a great place to snorkel in mostly calm and relaxing conditions, where there is much to be discovered! There is plenty of plant and animal life to explore for the ultimate snorkelling experience.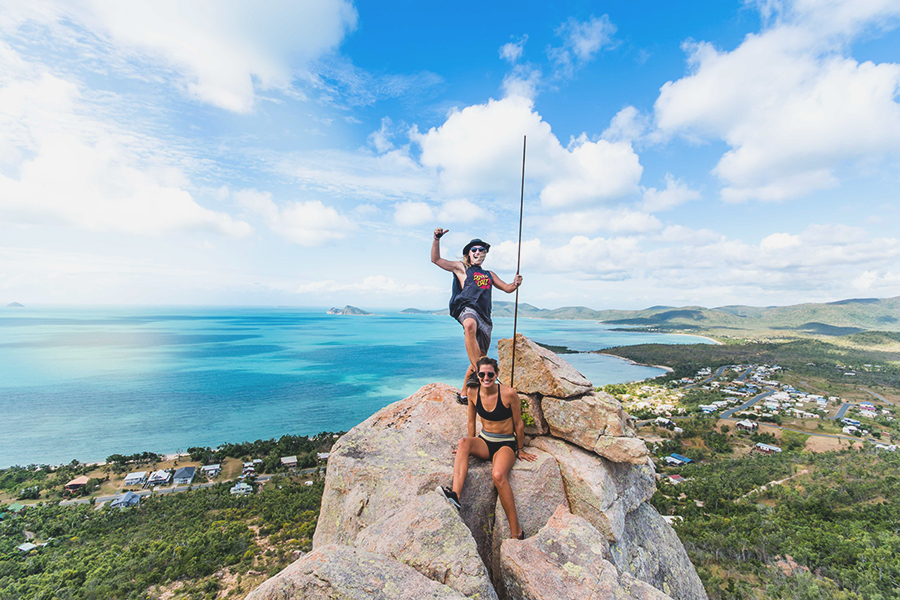 Hike
The Whitsunday Islands and the mainland of Airlie Beach, Shute Harbour and Cannonvale provide good hiking opportunities that will allow visitors to see the flora and fauna and rainforests of the Whitsunday Region. Bush tracks can be found leaving from different parts of the Whitsundays, the most well known including Honeyeater Lookout in Airlie Beach Conway Circuit in the Conway National Park, and Passage Peak on Hamilton Island. For a comprehensive list of our favourite hiking trails, click here.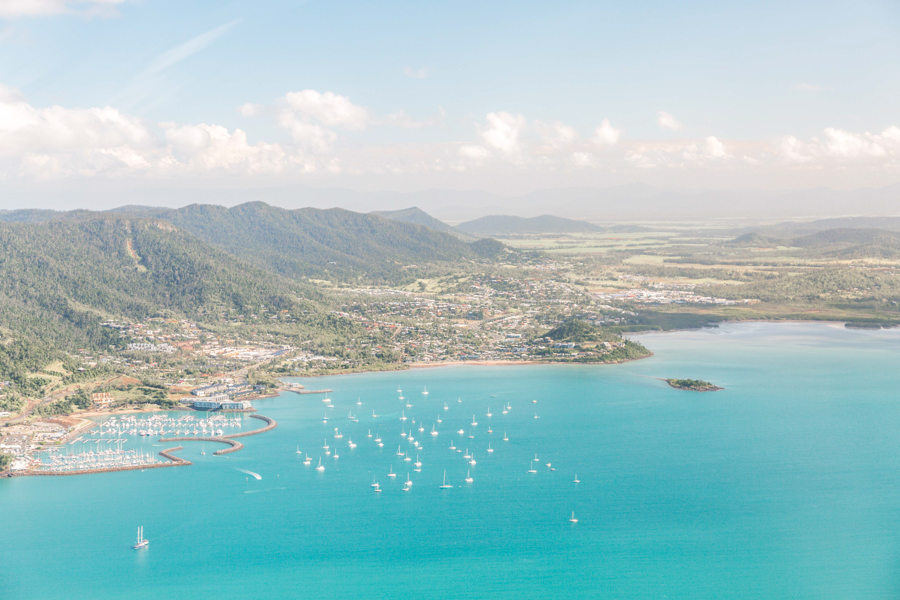 Explore Airlie Beach
Airlie Beach is the main town found in the Whitsundays. It is the launch point for most boat and aerial tours in the region and is where you will find most hotels, restaurants and shops. Airlie Beach has plenty of fun things to do, including the weekend foreshore markets, the Airlie Beach Lagoon, kayaking, paddleboarding, shopping and more. It's worth spending a few days here before or after an overnight trip, or just for a nice holiday destination to relax, unwind and enjoy the amazing Whitsundays!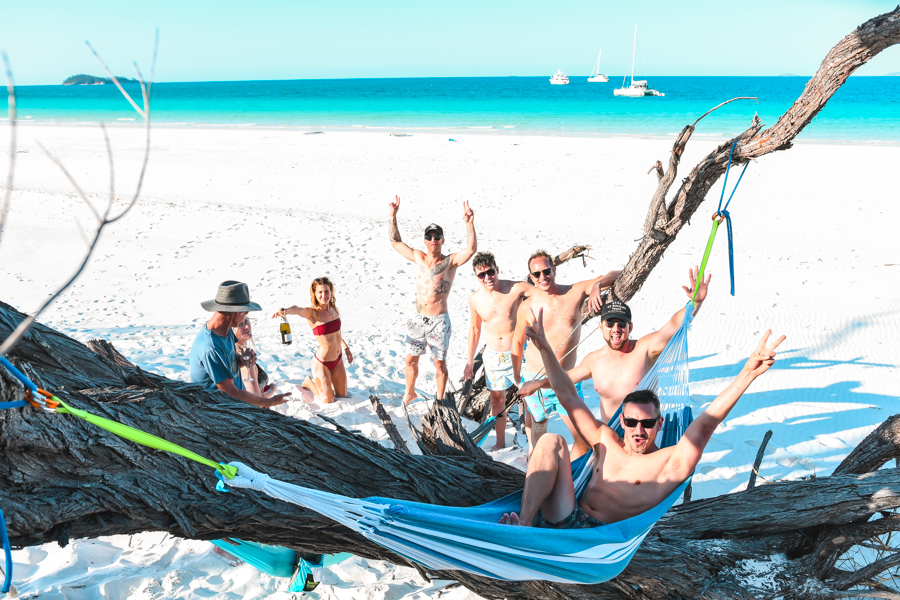 Enjoy Quality Beach Time
The Whitsundays are home to one of the best beaches in the world - Whitehaven Beach. It is known for its 7km of white sandy beaches and warm shallow waters as well as the ever-changing, swirling sands of Hill Inlet. If you are only going to go to one beach while you're in the Whitsundays, make sure it's this one! This beach is only accessible by boat as it is located on Whitsunday Island, the largest of the 74 islands. Most tours visit Whitehaven, including day tours Game Changer or Whitsunday Bullet and overnight tours such as Powerplay, Entice, New Horizon or Atlantic Clipper. However - don't let the fame blind you! There are plenty of other beaches in the Whitsundays including Horseshoe Bay, Boathaven Beach, and Catseye Beach.
Ready to get on the water? Chat live to our friendly travel experts or check out our latest deals here.