Dive the Outer Great Barrier Reef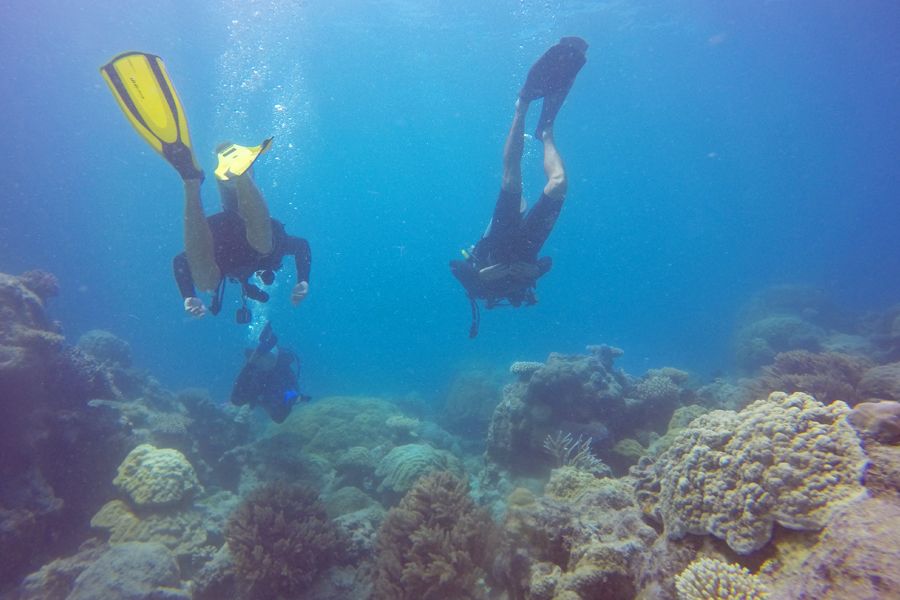 If it isn't already at the top, scuba diving on the Great Barrier Reef should most definitely be on your bucket list! There is truly nothing more sensational than being able to get up close with unique aquatic life as they get on with their everyday underwater lives. From manta rays and turtles to moray eels and sharks, there is so much to be seen in the deep blue sea!
The Whitsunday Islands marks one of the many departure points to the Great Barrier Reef. Airlie Beach is the closest access point to the Whitsundays, making it the perfect destination to start your Great Barrier Reef adventure!
For 3 days and 2 nights you get the opportunity to visit Whitehaven Beach, Hill Inlet Lookout, top dive sites around the Whitsunday Islands, and Bait Reef on the Outer Reef, where you can snorkel or scuba dive. All locations are within the Great Barrier Reef Marine Park, allowing you to see it at length. Diving is one of the prime focuses of the tour which allows you to get the complete Great Barrier Reef experience!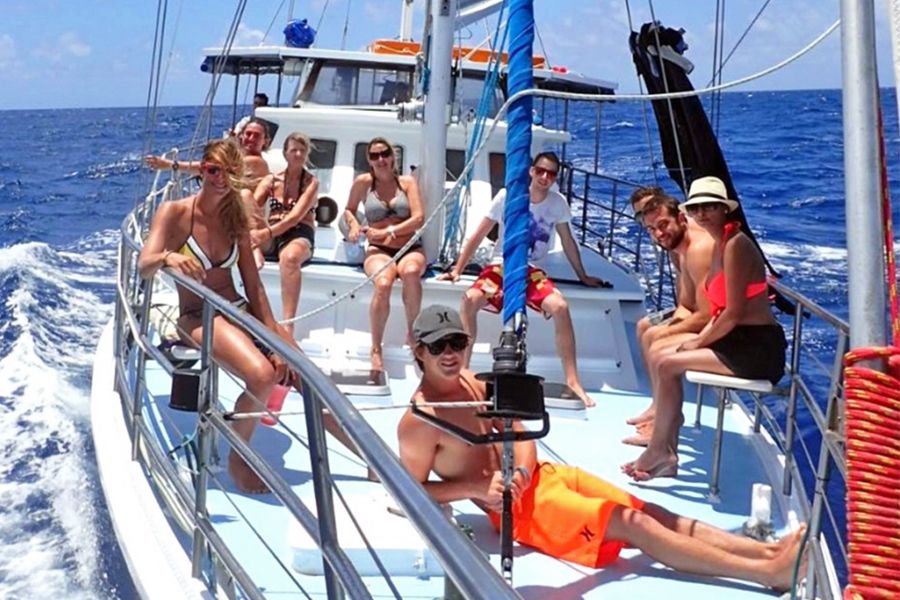 You can also spend a night on the Outer Reef with Reefsleep. As one of the most unique tours in the Whitsundays, this tour is an experience in itself! With Reefsleep you will get to spend a night on the Outer Great Barrier Reef on an exclusive pontoon! You'll get to spend two days snorkelling and scuba diving while spending your night under the stars in your own swag, enjoying the solitude of the reef. You can also visit the pontoon during a day trip with Reefworld.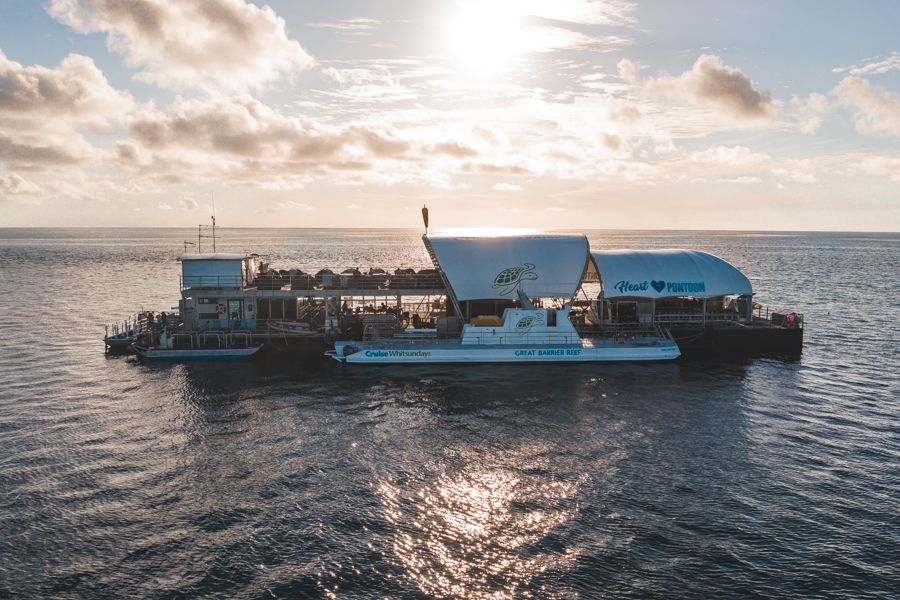 An experience of a lifetime!
Spending time on the Great Barrier Reef is the experience of a lifetime. Some people simply like to laze around on deck and soak up some sunshine or spend all their time enjoying all the fun activities offered by the several tours on offer. No matter which tour you choose, you will find you have plenty of time to enjoy the Great Barrier Reef. Enjoy the ride out with a good book as you watch the idyllic panoramic view go by, or chat with the crew and fellow passengers. You can enjoy introductory or certified diving on all tours, meaning no matter what level of experience you have, you can enjoy the reef! After all, you are in one of the world's most renowned scuba diving locations, where everyone should be able to experience its beauty! Even if you're not a certified diver or have never dived before, if you pass a simple medical questionnaire, the qualified dive professionals on board will give you basic training and take you on a supervised dive with a scuba diving instructor. Certified divers are also welcome on board where they can dive in the amazing beauty of the Great Barrier Reef.
Click to chat or give us a call and find out which tour is right for you!