Bag Storage Whitsundays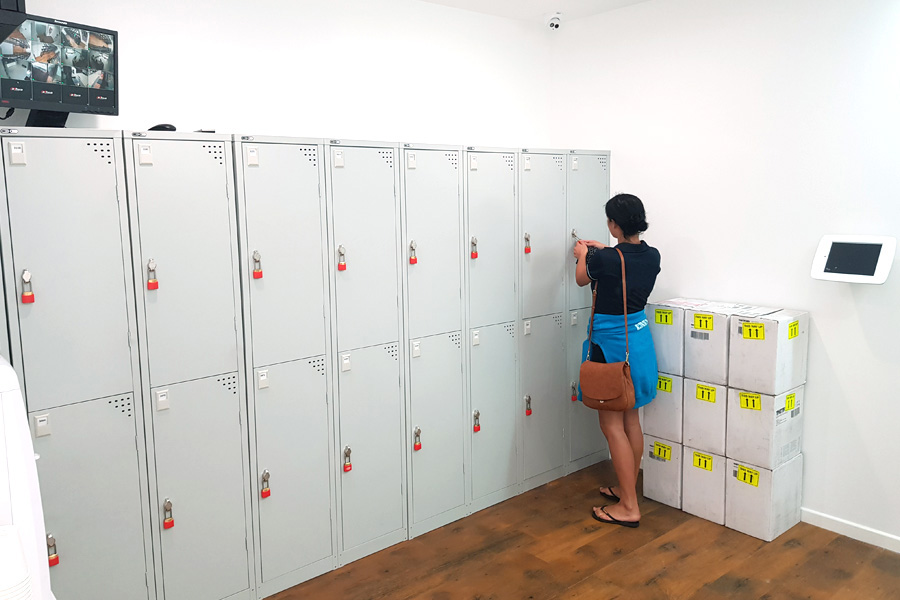 Bag storage and maintaining your property is an important part of enjoying your Whitsundays holiday. No one wants to go on a tour worrying about whether or not their things are safe! Naturally is it preferred that your things are able to be stored in a safe and secure environment to ensure none of your valuables are damaged or stolen. There are several options which provide this security, giving you peace of mind while you enjoy your tour of the Whitsundays!
Overnight tours usually do not allow excessive luggage, more often than not allowing only one small overnight bag on board per guest. For most people, this means leaving a majority of their luggage behind on the mainland while sailing around the islands and reef. This can cause anxiety and stress if the guest does not feel that their things are in safe hands, or that they may be tampered with by animals, weather or greedy hands.
If you aren't comfortable leaving your luggage in your car or campervan overnight or are travelling by air or bus, then you will want to choose from one of the luggage storage options in town. Most of the below options are an easy walk from the majority of in-town accommodation and hostels and offer secure storage for a fee.
Hostels/Accommodation
Secured, Access from reception 6:30am-9:30pm
Cost: Free for guests for the day or $6 per 24 period
Secured, waterproof facility open every hour between 7am and 9pm.
Cost: $5 – 3 days | $2 – 1 day
Guests only-Secured lockers, accessible 7am-10pm
Cost: Free to guests for day storage, overnight is $5 per night
Other Storage Facilities
Whitsunday Sailing Adventures
344 Shute Harbour Road, Airlie Beach
Cost: $4 per day
350 Shute Harbor Road, Airlie Beach
Cost: $15 flat rate
It's important that you feel comfortable with your bag security and you're confident you are leaving your luggage in safe hands. Having peace of mind that your possessions are safe while you are out exploring and adventuring is vital to enjoying your time in the Whitsundays to the fullest extent!