10 Reasons to Book Powerplay in the Whitsundays
So you've decided - You're definitely coming to the Whitsundays, congratulations! We all know most overnight boat tours visit Whitehaven Beach and Hill Inlet Lookout, but with so many options, it can be difficult to choose how you get there. The boat and the trip make all the difference, and we've got 10 reasons why we think Powerplay is a perfect choice!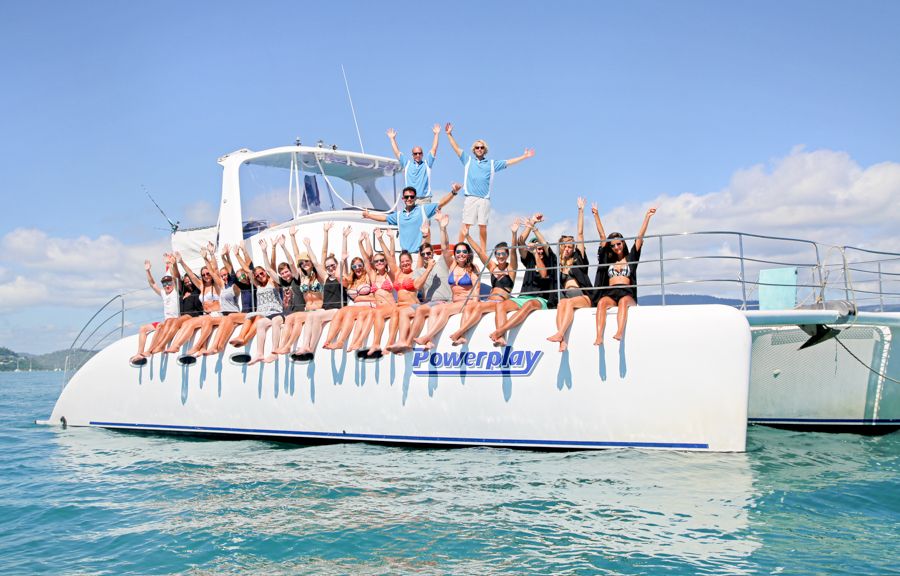 1. Stability and Comfort
If sailing isn't your bag, and you worry about seasickness, this stable and smooth gliding catamaran is the perfect option to maximize your time on the water without having to forego a boat trip. With two hulls and powerful engines, you will feel at ease on this 2 day, 2 night tour, on one of the only overnight powerboats in the Whitsundays.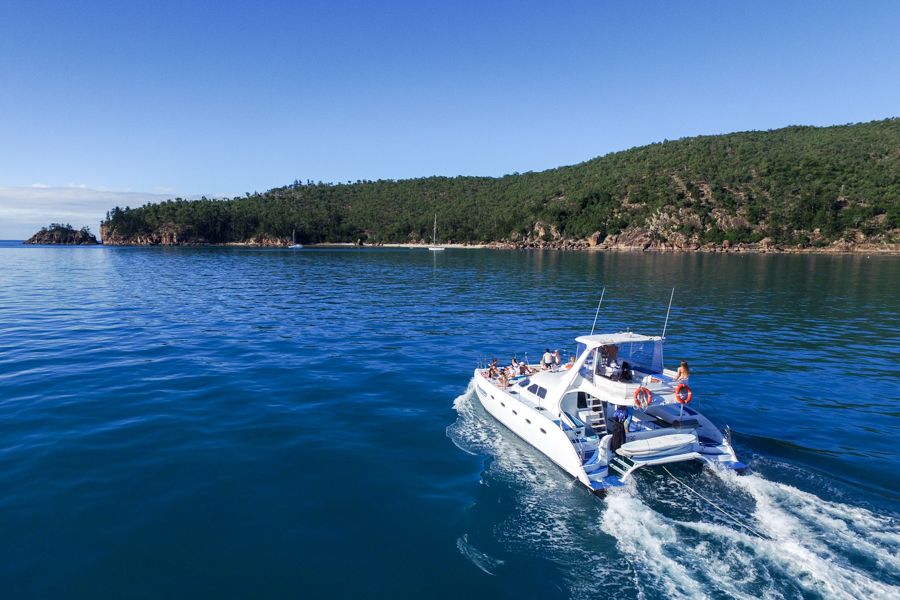 2. Stand Up Paddleboards
Fastly growing as a favourite watersport worldwide, and you can test your balancing skills on Powerplay's complimentary use of standup Paddleboards!. Race your friends, check out beautiful corals and sea turtles from above the surface, or even challenge yourself to some advanced yoga on the water!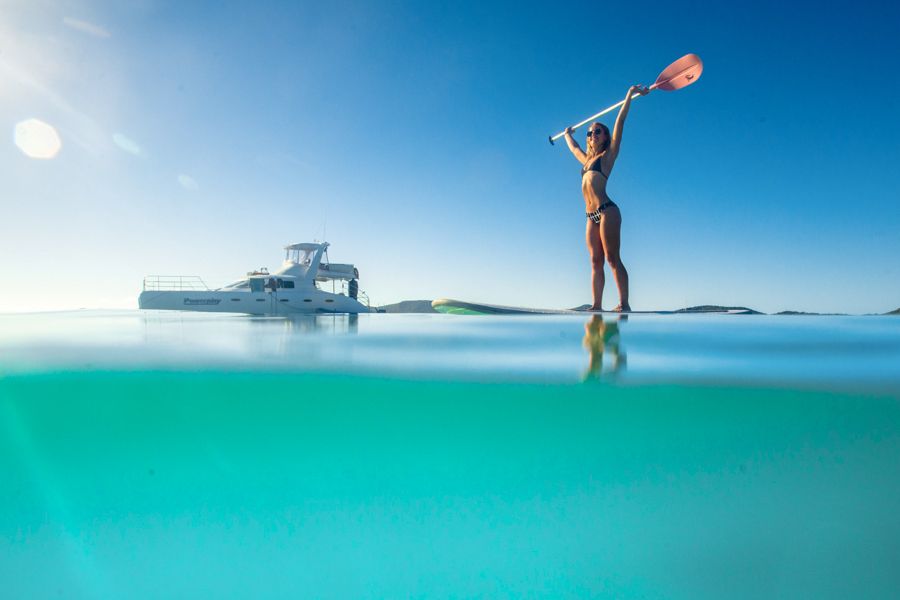 3. Spacious Heated On-Deck Spa
Did someone say hot tub party? One of the unique boats in the Whitsundays, Powerplay offers it's guests a special treat at the end of the day with a spacious on-deck heated spa. This is the perfect place to stargaze… Rest your muscles after a long day of exploring pristine beaches, snorkelling, and many other activities!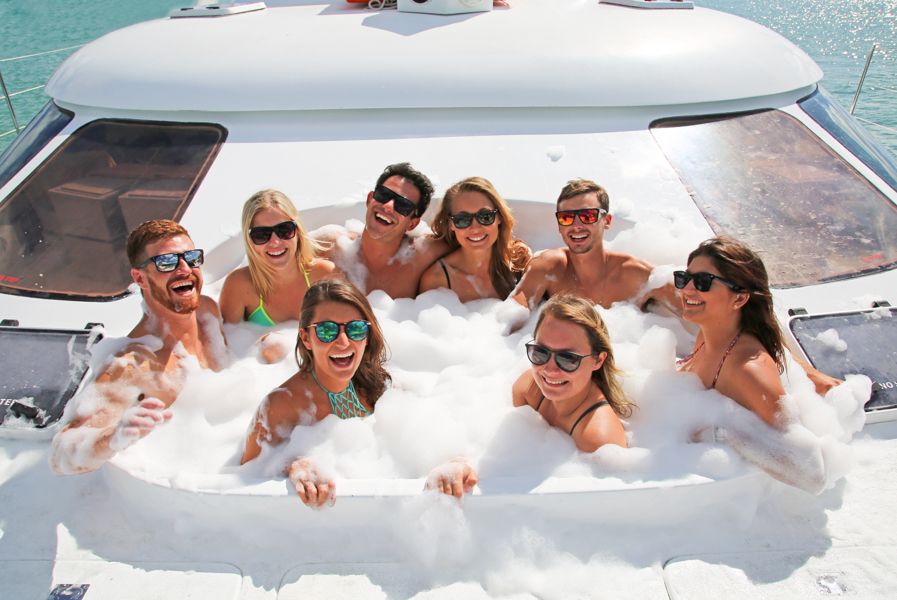 4. Double Kayaks
Speaking of activities, another awesome option to get on the water without getting wet is their double kayaks! Cruise around on top of the water and keep an eye out for turtles, dolphins, and some of the amazing fringing reefs blooming below you in a kaleidoscope of colour.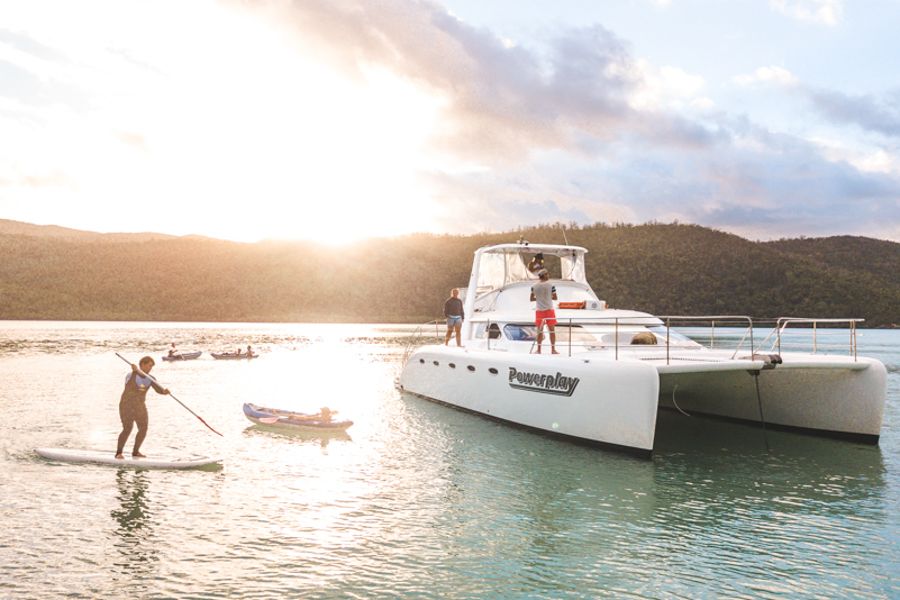 5. Aft Blue Lights
Come again? Aft blue lights are a rare feature on Whitsunday charters, but make for an amazing spectacle at night, as the blue lights shining into the water attract lots of nocturnal marine life, right off the back of the boat for your viewing pleasure! See squid and cuttlefish, dolphins and even the odd baby shark (do, do do do)!
6. Smaller Group
If crowded and noisy boats aren't your thing, you will be delighted to know Powerplay takes a maximum of 18 passengers, making this a more intimate tour for a better overall experience in the Whitsundays. You can choose to relax or be social, with plenty of space on the boat to spread out. If you're planning a trip with a group of friends or family, you may even want to check out some private charter options!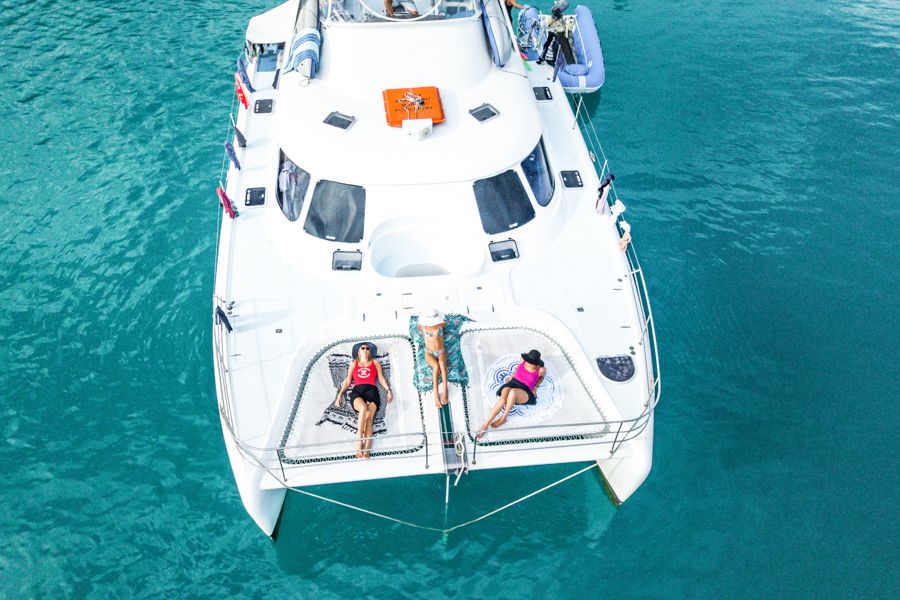 7. Air Conditioning!
Can we get an "Amen!" In the summer months, the heat can get overwhelming, and while that's fine during the day, when you turn in for the night you want to relax in your cabin in comfort. Air conditioning is not available on every boat in the Whitsundays, so if you're visiting during the warmer times of the year, air conditioning is a lifesaver!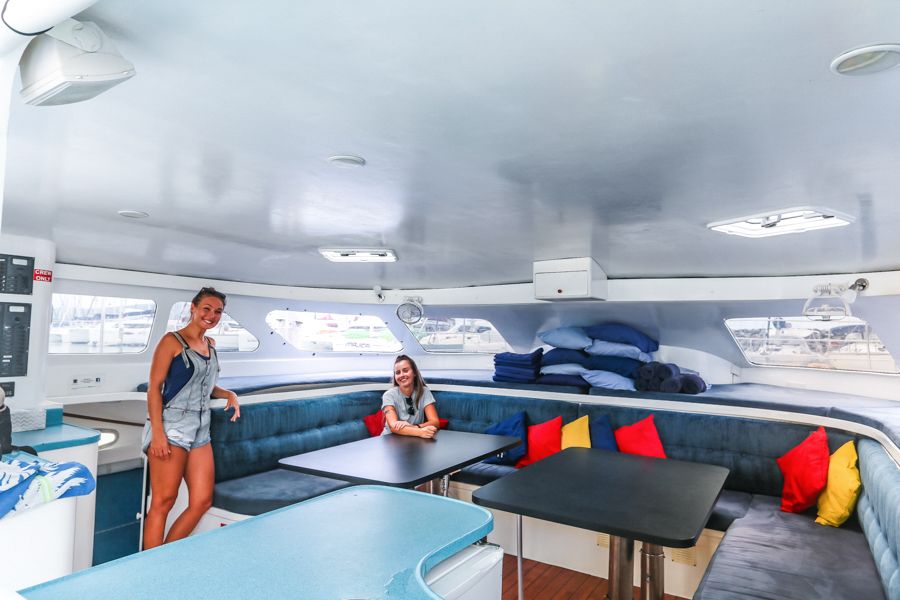 8. Freshly Prepared Meals
The menu on Powerplay makes your cruise around the islands feel more like you're living at home or in a nice hotel room with fantastic room service! Hot breakfasts can include bacon and eggs, antipasto and cheese platters are served throughout the trip, and you can even sample your choice of steak, kangaroo or reef fish for one of the dinners! Meals on Powerplay will never leave you hungry or lacking in choice.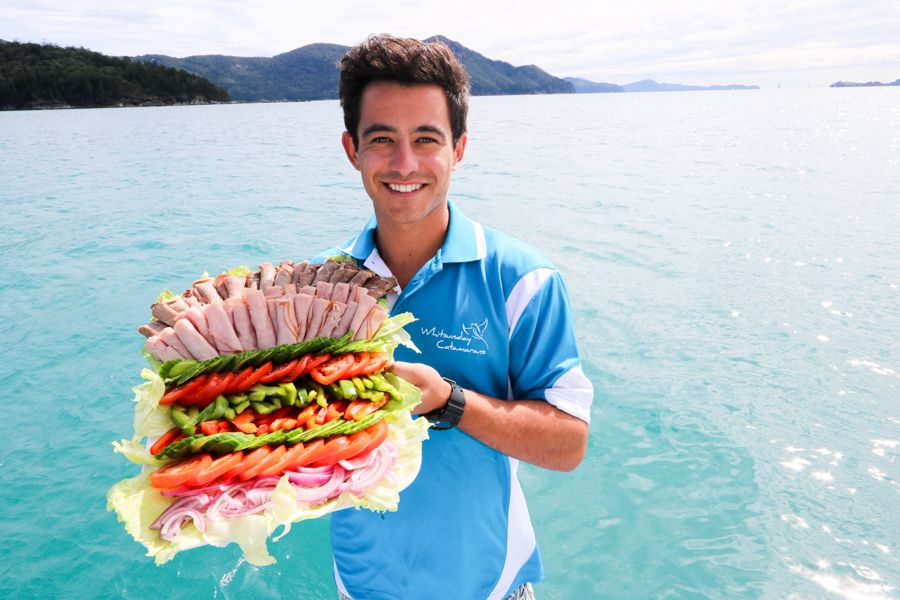 9. Spacious and Comfortable Accommodation
There are plenty of options for every budget and comfort level on Powerplay, from private cabins, shared double and shared single beds, you can literally 'rest assured' you will have an option that is perfect for you.
10. Complimentary Snorkel and Wetsuit Hire
No trip out in the Whitsundays would be complete without snorkelling the fringing Great Barrier Reef, and Powerplay has you covered. With complimentary snorkel equipment and wetsuit included in your ticket price, you'll feel like a pro after a fitting and briefing by their passionate crew.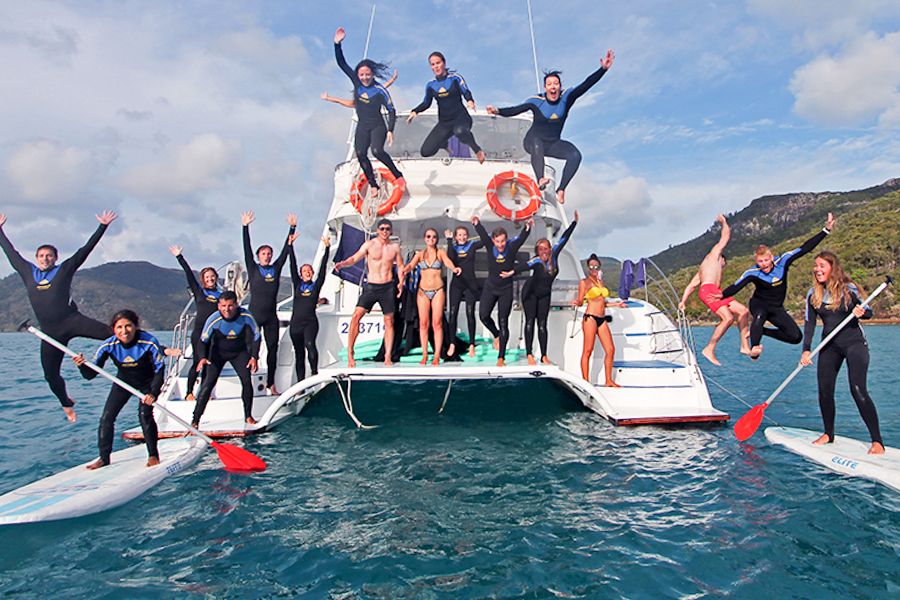 Ready to take the most comfortable overnight ride around the Whitsundays? Chat live to our friendly and knowledgable travel experts about our latest deals or call +61 74914 2425